Being
away from home always makes me appreciate what I have back in Singapore. It makes me treasure family ties and friendship even more. Although I
am very much an introvert and am perfectly happy being alone (yes,
believe it or not, I can entertain myself without feeling bored most of
the time), it is comforting to return to warm hugs from friends and
family, as well as engage in free-flowing, no-holds-barred conversations
with these very same people whom I have known for decades.
They
say familiarity breeds contempt, but if you delve deeper, the beauty of
familiarity lies in how it gives rise to close, intimate relationships
that are unfaltering and able to stand the test of time. I love how I
can be completely honest with close friends and family without having to
worry if anything I said has crossed the line, simply because there
aren't any lines to begin with.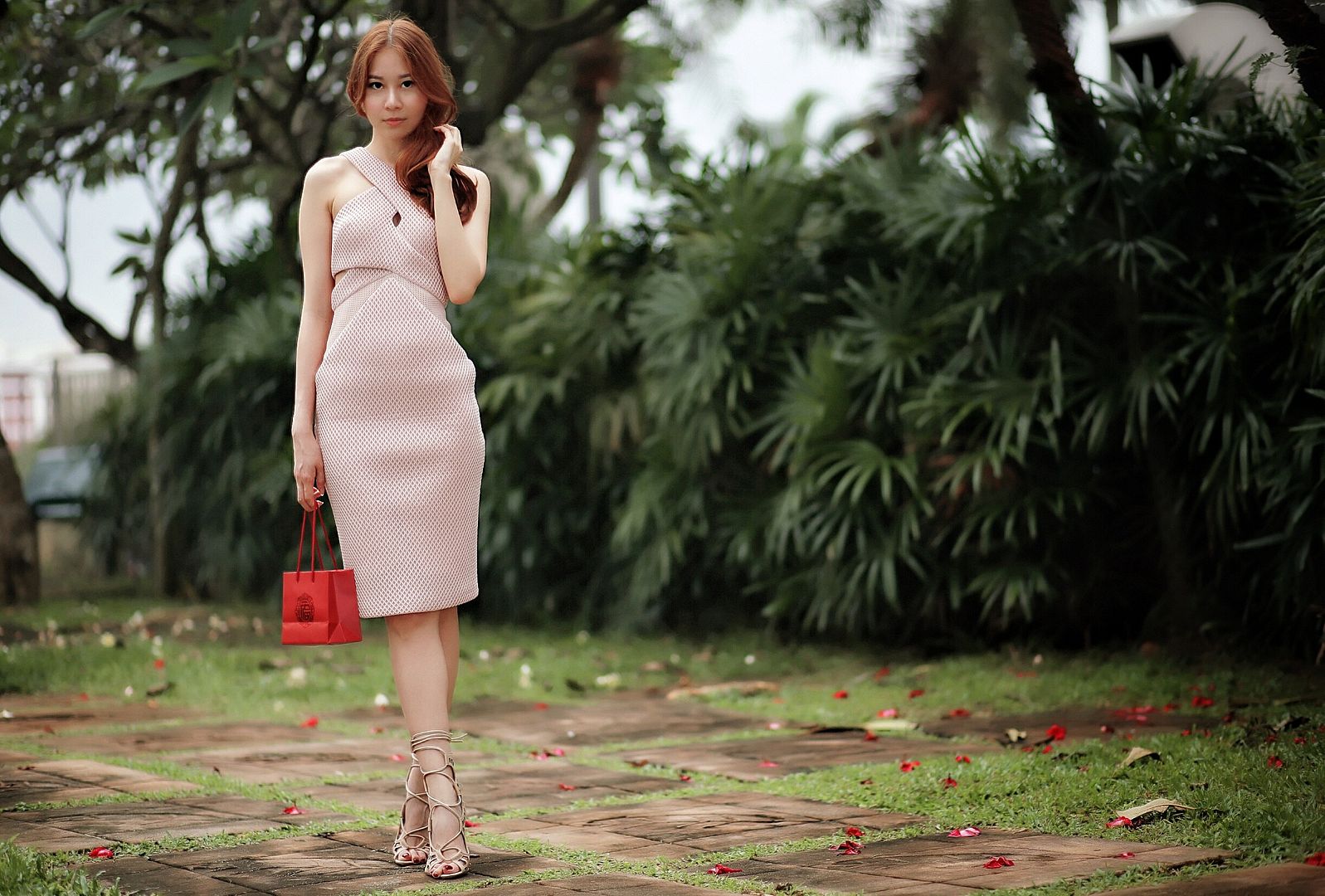 Dress from Forever New (Kendall & Kylie Collection)// Shoes from Windsor Smith//
Needless to say, it gives me boundless joy to be able to bask in the company of my family and friends as we enjoy the new year festivities. It is also a relief to finally be able to head outdoors without all that extra weight on my shoulders (literally), having been bundled up in layers for many months in Nanjing thanks to winter. This lovely cut-out number hails from Forever New's Kendall x Kylie Kardashian collection which was
released some months ago and is now completely sold out.I have been a fan of Australian label Forever New for many years now and would highly recommend them for work wear and evening wear. Their quality material, flawless workmanship and timeless designs never fail to impress. I was tempted
by more than just one design in this collection and I wish I had
followed my heart then
What about you? What did you wear for Chinese New Year and what are some of your favourite labels?
Hope
you enjoyed the long new year weekend and here's wishing everyone good
health, happiness and success in the year of the monkey! I am in the midst of packing for my next trip out of Singapore as you are reading this. I'm taking a short trip this time to the land of smiles and as it is, thinking about it is already making me smile from ear to ear.