Did you know that having a healthy scalp equates to having healthy hair? To minimise the risk of hair loss, scalp care is of paramount importance. That is why I always try to incorporate scalp treatments into my hair care routine. This month, I had the opportunity to try Beijing 101's Signature Meridian Scalp Treatment, which left my scalp feeling clean, fresh and revitalised!
A consultation was done to assess the condition of my scalp at the newly opened 101 Funan store. Our lifestyle affects our skin, including the skin on our scalp. I colour my hair often and ever since baby R was born, I can't remember the last time I had 8 hours of uninterrupted sleep. The scalp scan proved that these habits have taken a toll on my scalp, unfortunately.
I was diagnosed with an oily scalp fraught with dead skin cells. A deep cleansing treatment was in order and I was excited to try Beijing 101's Signature Meridian Scalp Treatment as it effectively:
1) promotes hair growth;
2) prevents hair loss and greying;
3) relieves fatigue; and
4) improves sleep quality
The session began with a pre-shampoo scalp purification regime to exfoliate dead skin cells and strengthen the hair follicles. This ensured that my scalp was able to better absorb the nutrients from the scalp mask my consultant was about to apply for me.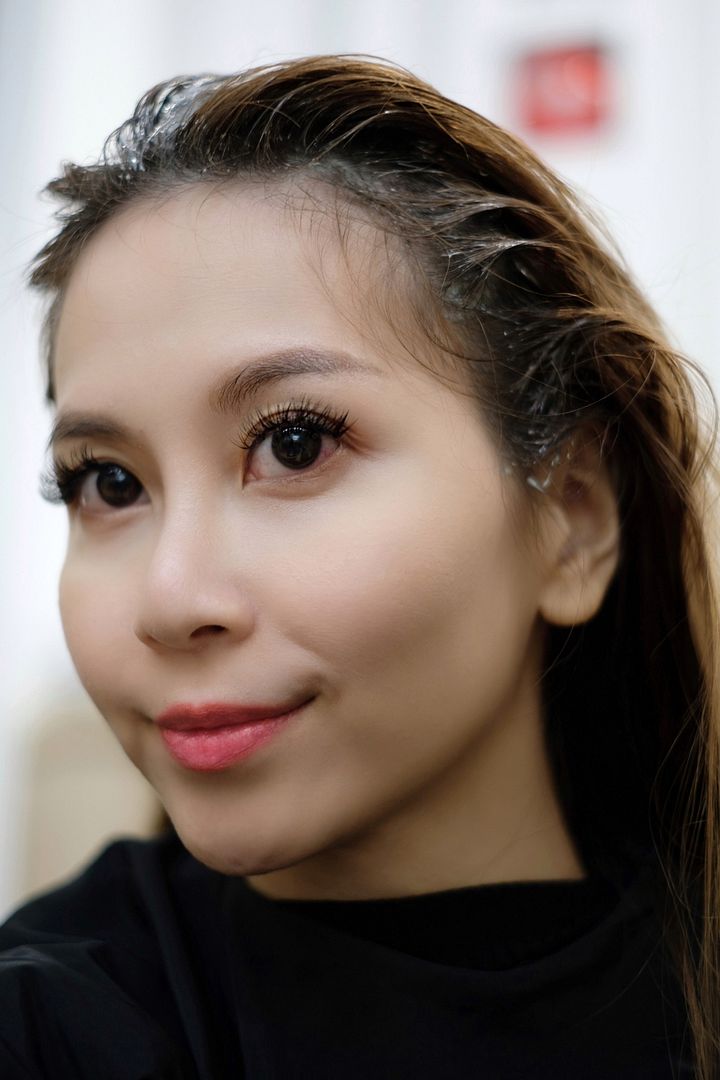 PuriScalp Mask is a deep cleansing mask that delivers nutrition to the hair follicles while effectively eliminating excess sebum and impurities on your scalp. It helps the scalp to regain its natural balance and lays the foundation for healthy hair growth.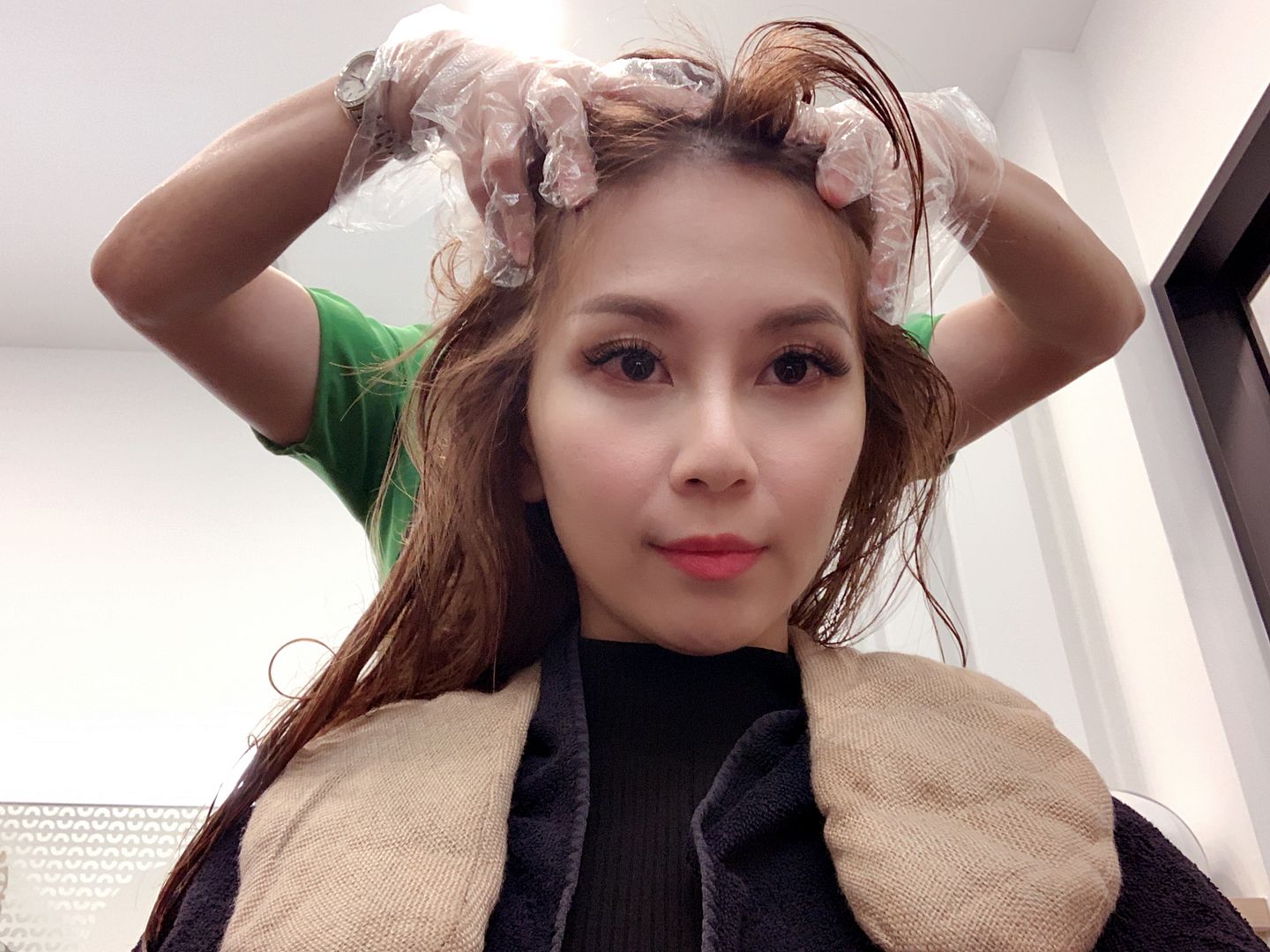 Next, I was treated to a 20 minute scalp massage that targets the 8 main acupressure points and focuses on the body's healing energy pathways. Under the deft hands of my consultant, all the tension and stiffness in my body dissipated as she kneaded them into oblivion. It was a soothing and invigorating experience, not just for my scalp, but my overall well-being too.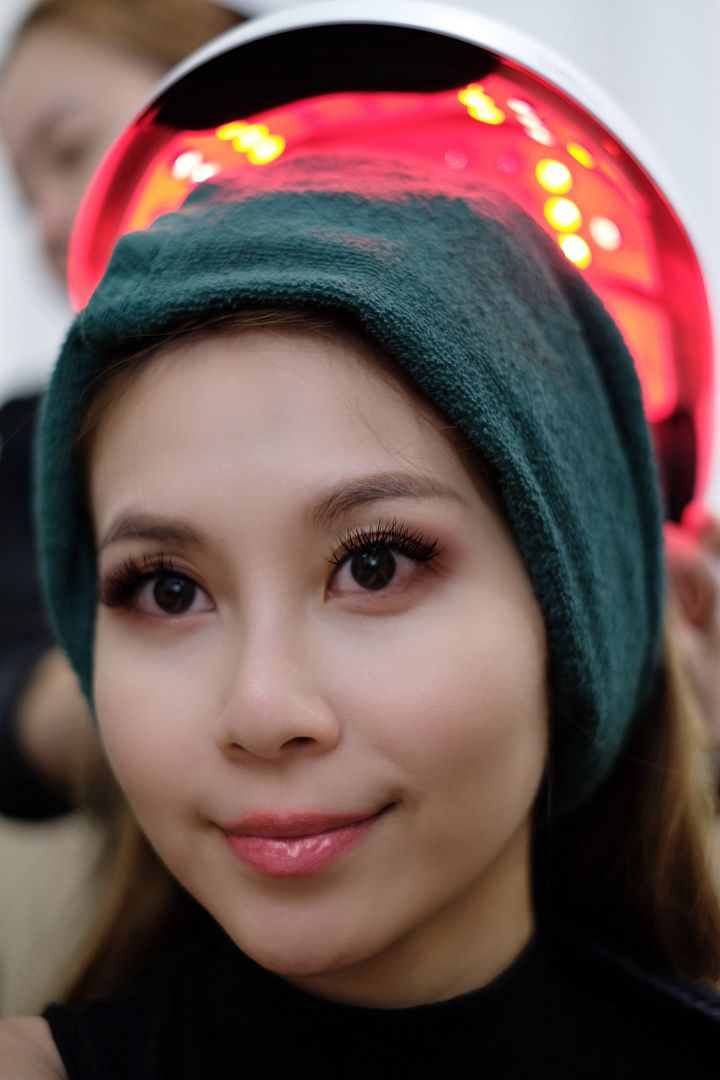 After the relaxing massage, I put on the hair centre's latest technology – the Alpha Hair Beam Light Therapy helmet for 18 minutes. This promotes blood circulation, increases hair density and improves hair growth.
Another scan was done after my session. Before the positive results were unveiled, I could already feel that my scalp was cleaner and my head felt much lighter too. I stepped out feeling refreshed and ready to take on the world!
Be Glorious with Glowing Hair This Christmas!
Free X'mas Gifts (worth $156) with purchase of Intensive Scalp Cleansing Treatment @$40 (usual price $460). Enjoy this exclusive deal today here!
101 Hair Care Centres are located at:
Bedok Mall #B1-55, 311 New Upper Changi Road
Causeway Point #05-02A, (near Woodlands MRT)
Century Square #04-03, 2 Tampines Central 5
Funan Mall #B1-18, 107 North Bridge Road
Nex #04-08, 23 Serangoon Central
Northpoint City #03-27, 930 Yishun Ave 2
JCube #B1-05, 2 Jurong East Central