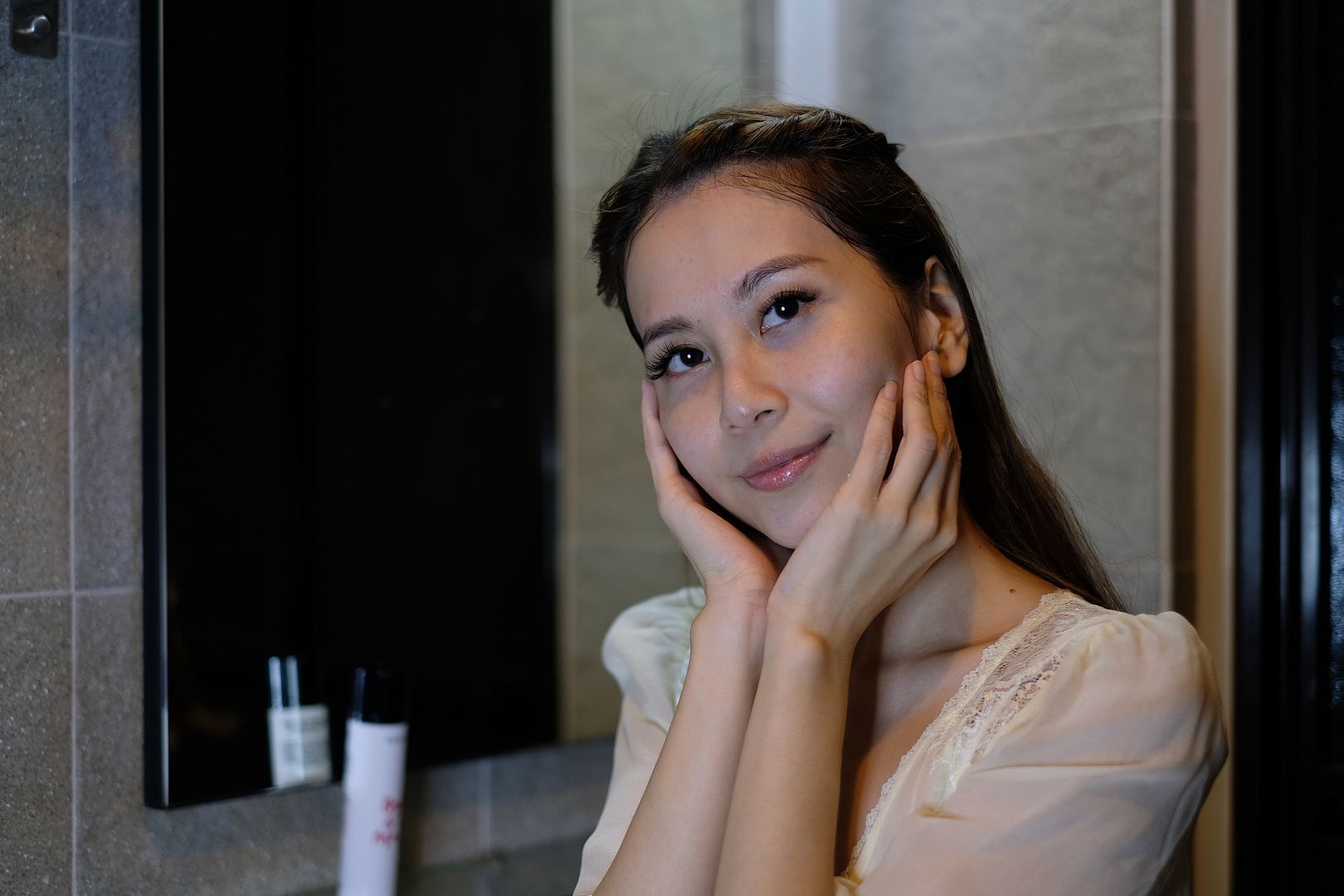 I started using Auolive back in 2016 and reviewed it in detail, before I became a mum. I was in the midst of starting up a cafe then, and these multi-functional skincare products helped me to save loads of time while giving my skin that added boost to look presentable despite all the late nights.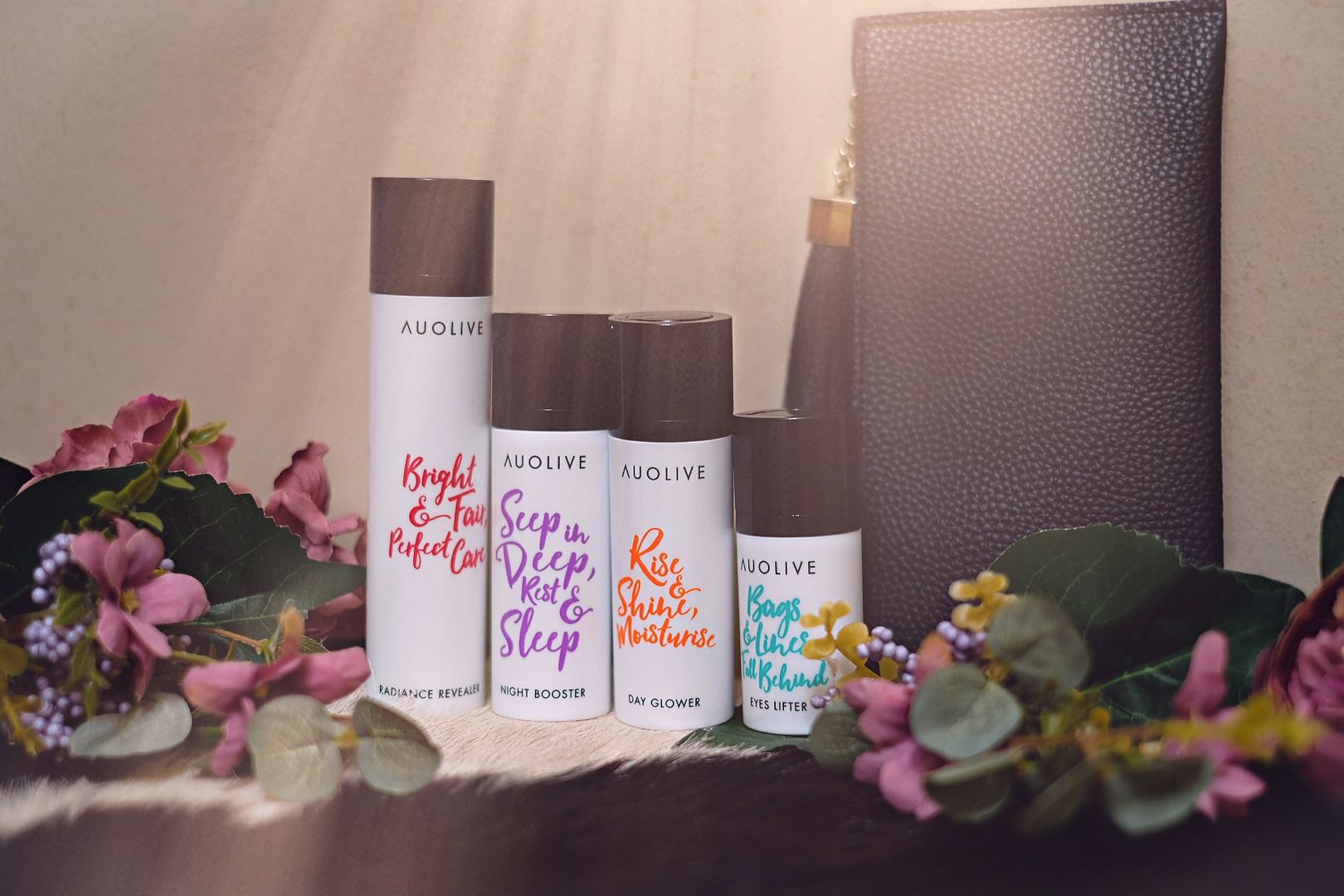 Now that I have baby R, time is even more precious and I honestly cannot afford the luxury of time to layer my skincare. That's what I appreciate about Auolive. Auolive takes the minimalist lifestyle to another level with its 1-minute skincare, yet every single product in its line packs a punch with natural active ingredients. There really isn't an excuse for you to skip skincare to achieve healthy, glowing skin, and I can't be more grateful for the additional time to bond with baby R before I take her to school every morning.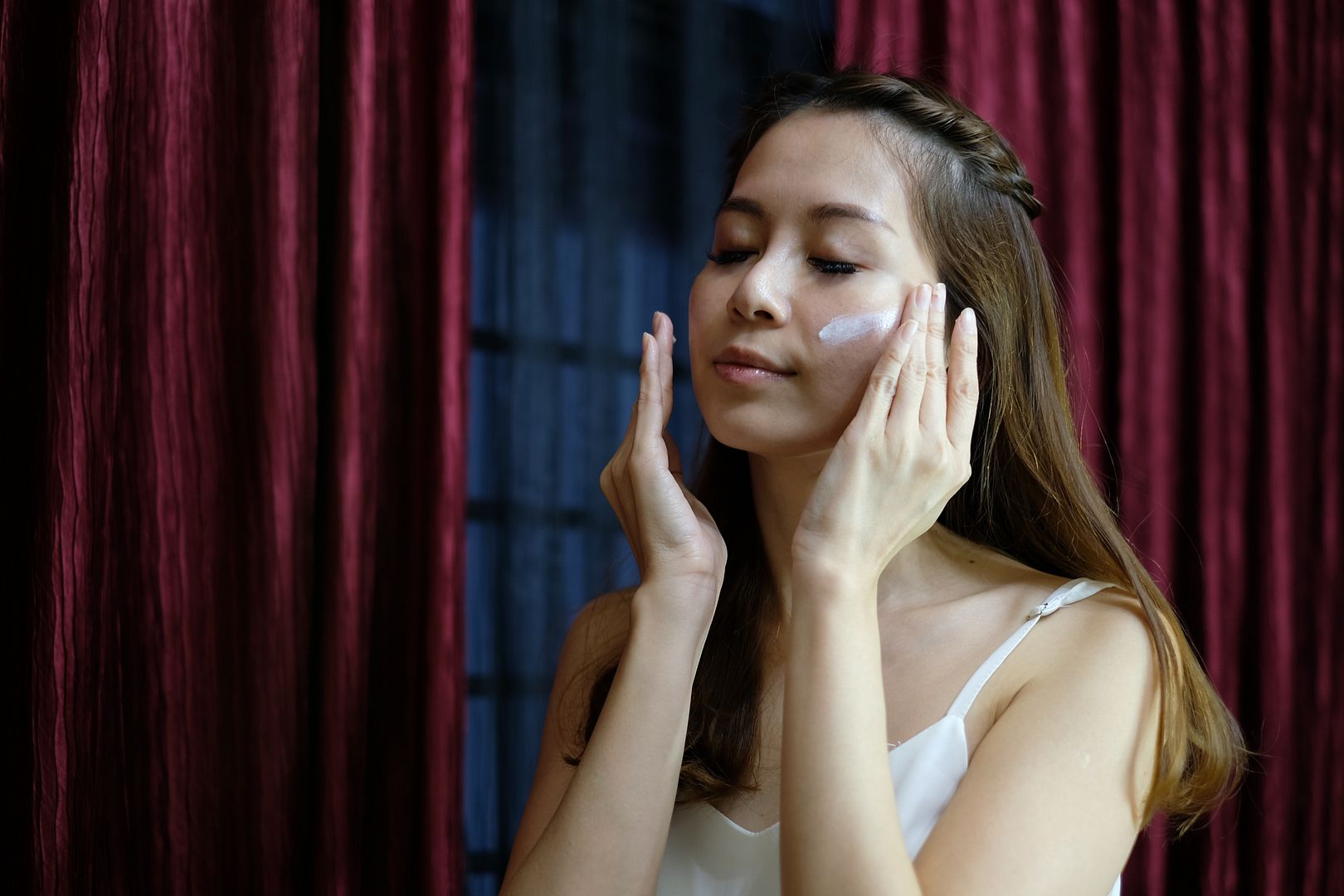 The Day Glower is a life-saver. An all-in-one antioxidant brightening moisturiser with Gingko Biloba Leaf Extract and Vitamin C as an active ingredient and SPF 30, I love that I can skip sunscreen altogether and head out of the house every morning, knowing that I'm fully protected from harmful UV rays and environmental pollutants. That's exactly what makes the Day Glower a game changer.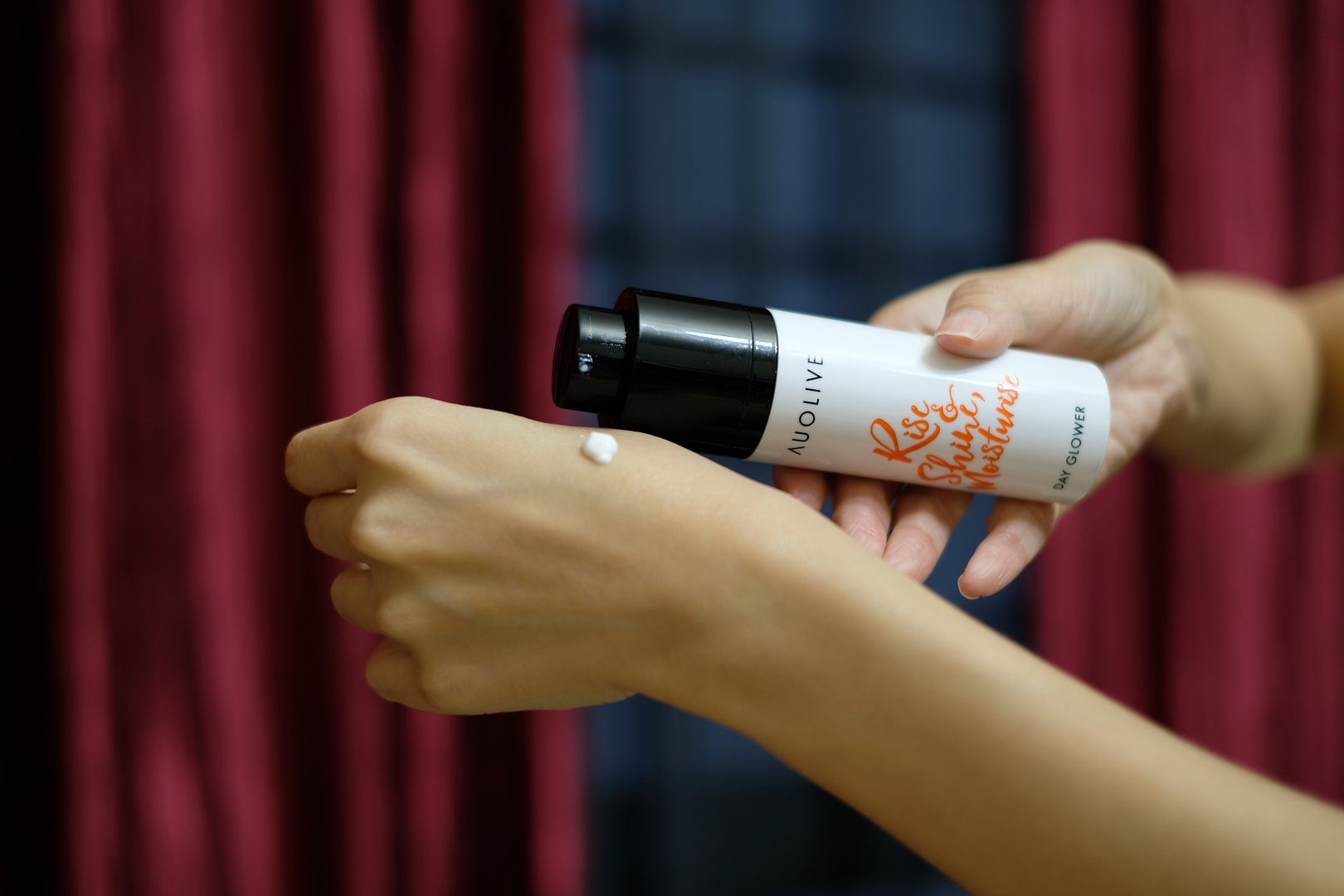 Not only does it contain Titanium Dioxide, a physical sunblock, it also contains multiple UV filters to protect your skin against UVA and UVB protection. The texture absorbs readily into my skin without leaving a white cast or sticky after-feel – a huge plus point for our humid climate. After a few weeks of usage, you will notice that your complexion is brighter too.  
Every sleep-deprived mum needs the Eyes Lifter. Specially designed with an innovative blend of power packed active compounds and natural active ingredients like Raspberry Leaf Extract, Plankton Extract and Chrysin, this invigorating eye serum enhances your eye contours and is clinically proven to reduce dark eye circles. Say goodbye to wrinkles, fine lines, puffiness and eye bags too!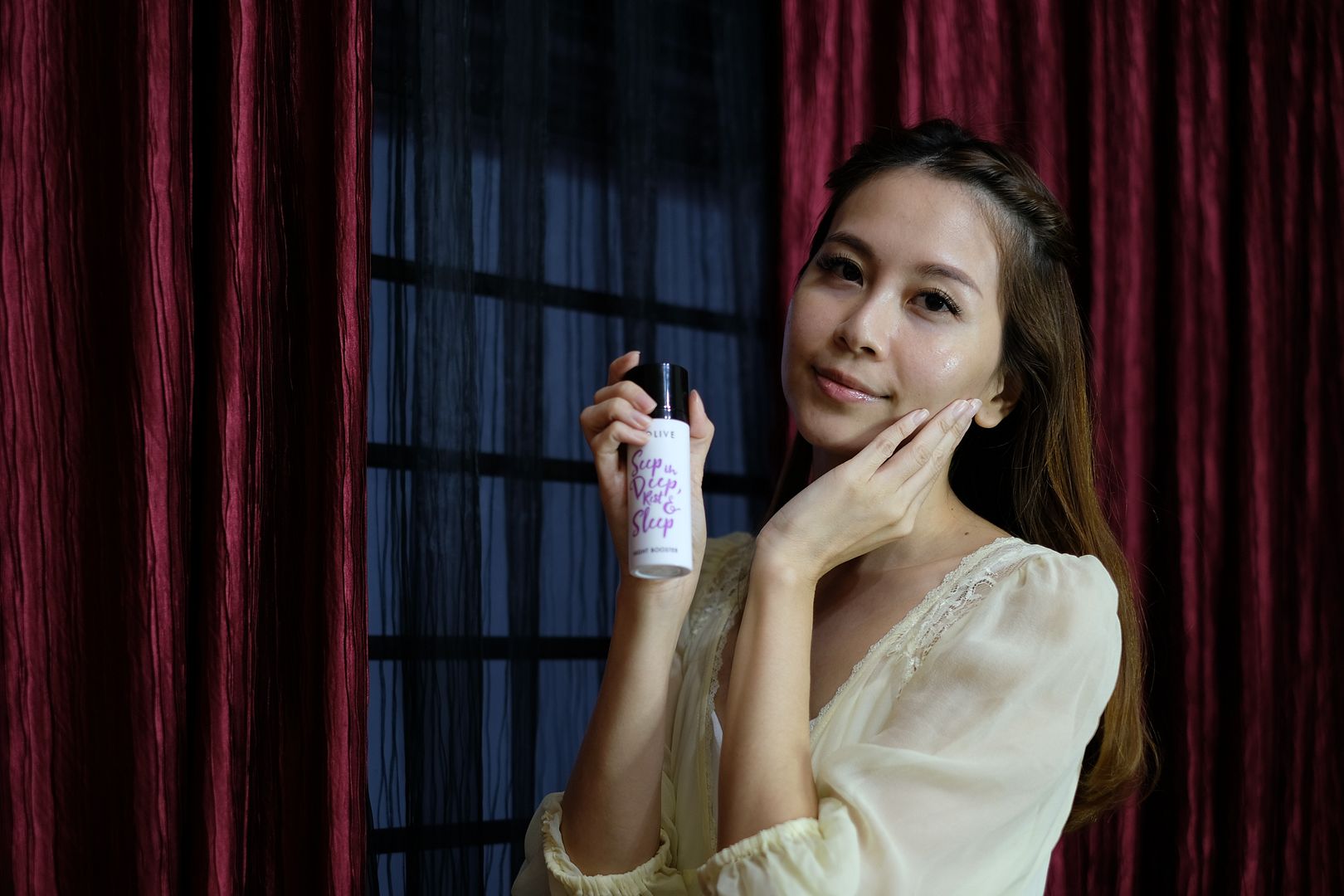 The Night Booster is my personal favourite because I never fail to wake up to plump, baby soft skin every morning. There's no need for me to use a sleeping mask as this beauty workhorse is formulated with 80% Marine Collagen, an exceptionally high concentration (most skincare products contain less than 5% of active ingredients).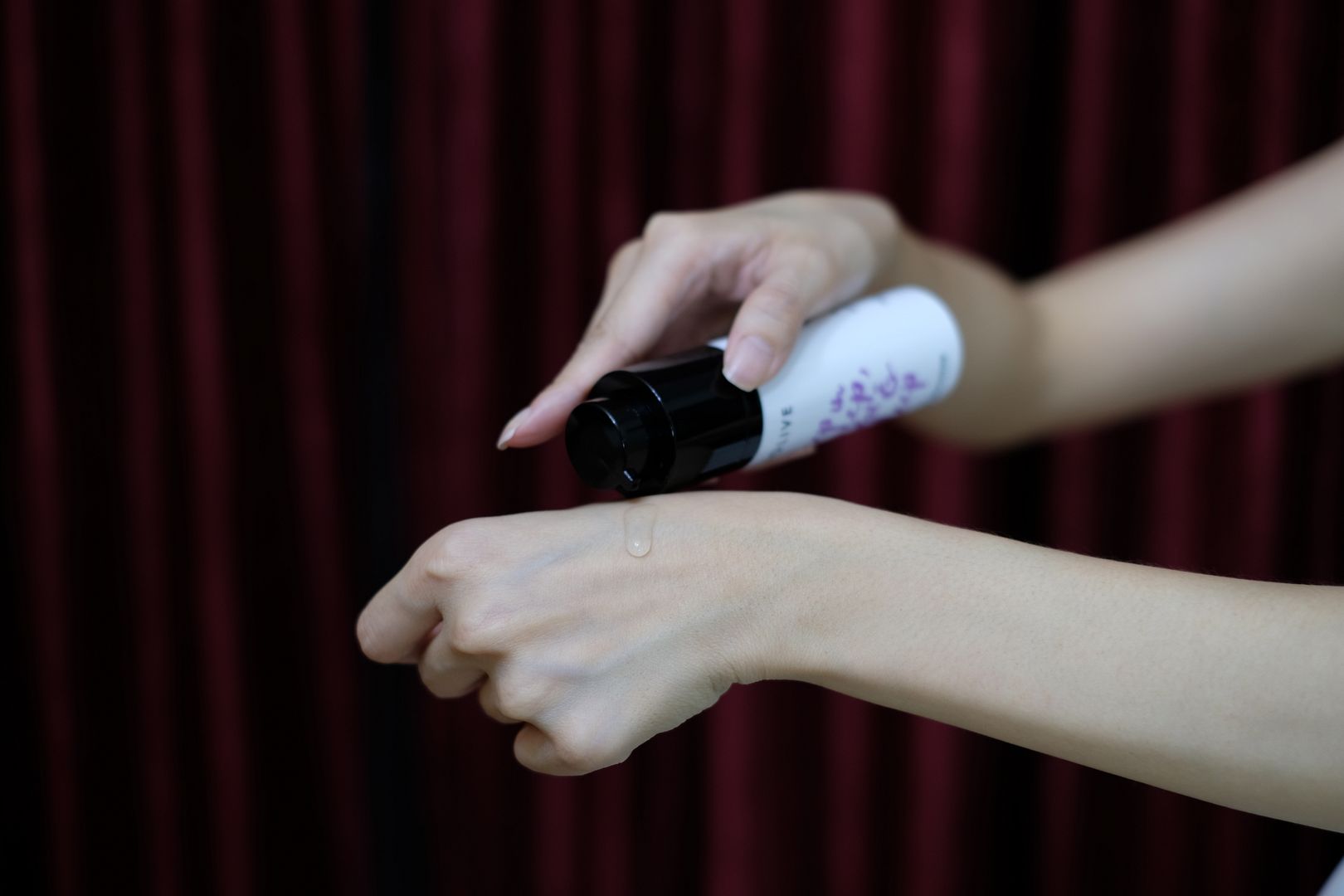 As a mum in my late 30s, I also need all the help I can get to boost collagen production. Thanks to the low molecular weight of collagen (3000 Da) in the Night Booster, I can be assured that the collagen is able to penetrate easily into my skin.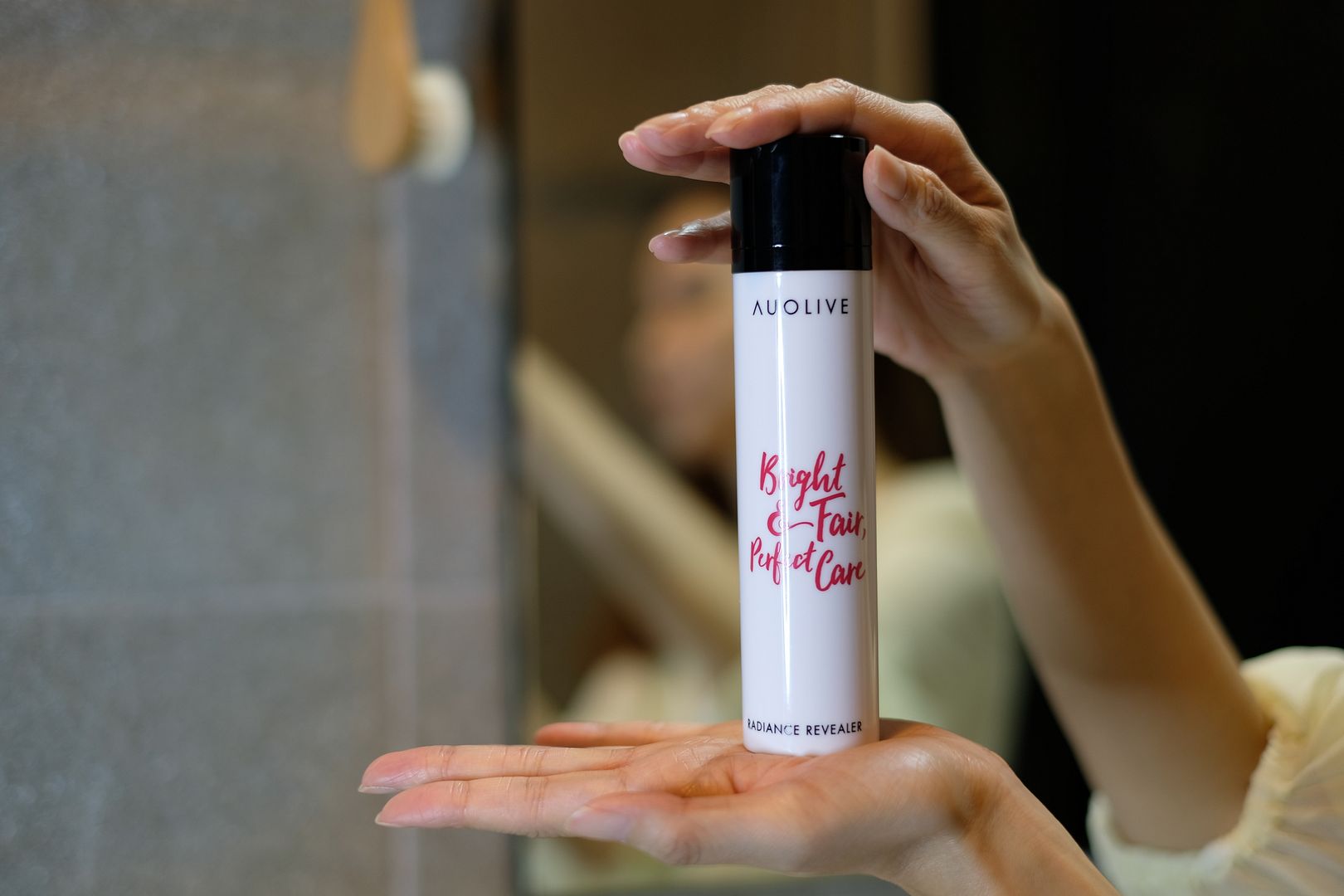 I make it a point to exfoliate with the Radiance Revealer, a superfruit exfoliating gel at least once a week. Pomegranate is the natural active ingredient present in this product, and it contains enzymes that dissolve and lift away dead skin cells without the need for abrasive scrubbing beads. It feels remarkably gentle on the skin, but when you rub away the dead skin cells to reveal noticeably brighter skin, that's when you realise this product actually works!
I guess it is pretty evident that I am a fan. I change up my skincare routine from time to time depending on my skin condition, but Auolive is a brand that I always return to.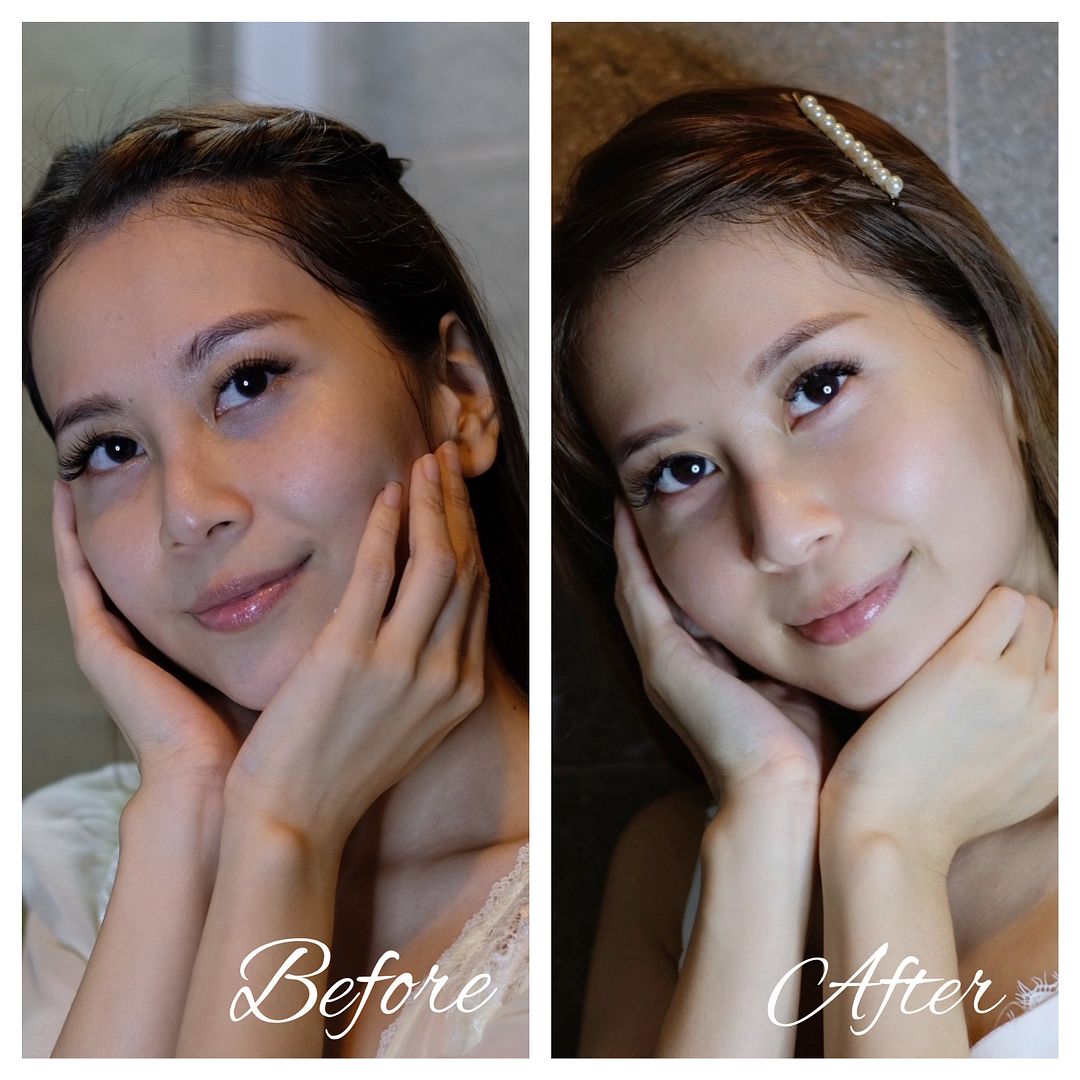 Brighter, more even complexion with faded acne scars
Here's a before and after comparison of my complexion after using the products continuously for a period of 2 weeks – can you tell my overall skin tone (including my eye contours) is brighter and more even? I had some faint acne scars that faded away too.
[Day Glower Giveaway]I'm currently running an instagram giveaway for the Day Glower, so do check out my IG post (@reginachow_sg) to stand a chance to win it!
[Day Glower Promo] Auolive is also holding a promo for the Day Glower where a free pouch will be given as a gift with purchase for the first 20 customers. – Use my code "REGINA18" for $18 off your purchase (no minimum spend and includes free shipping).  You can also click here to redeem a travel-sized sample of the Day Glower!