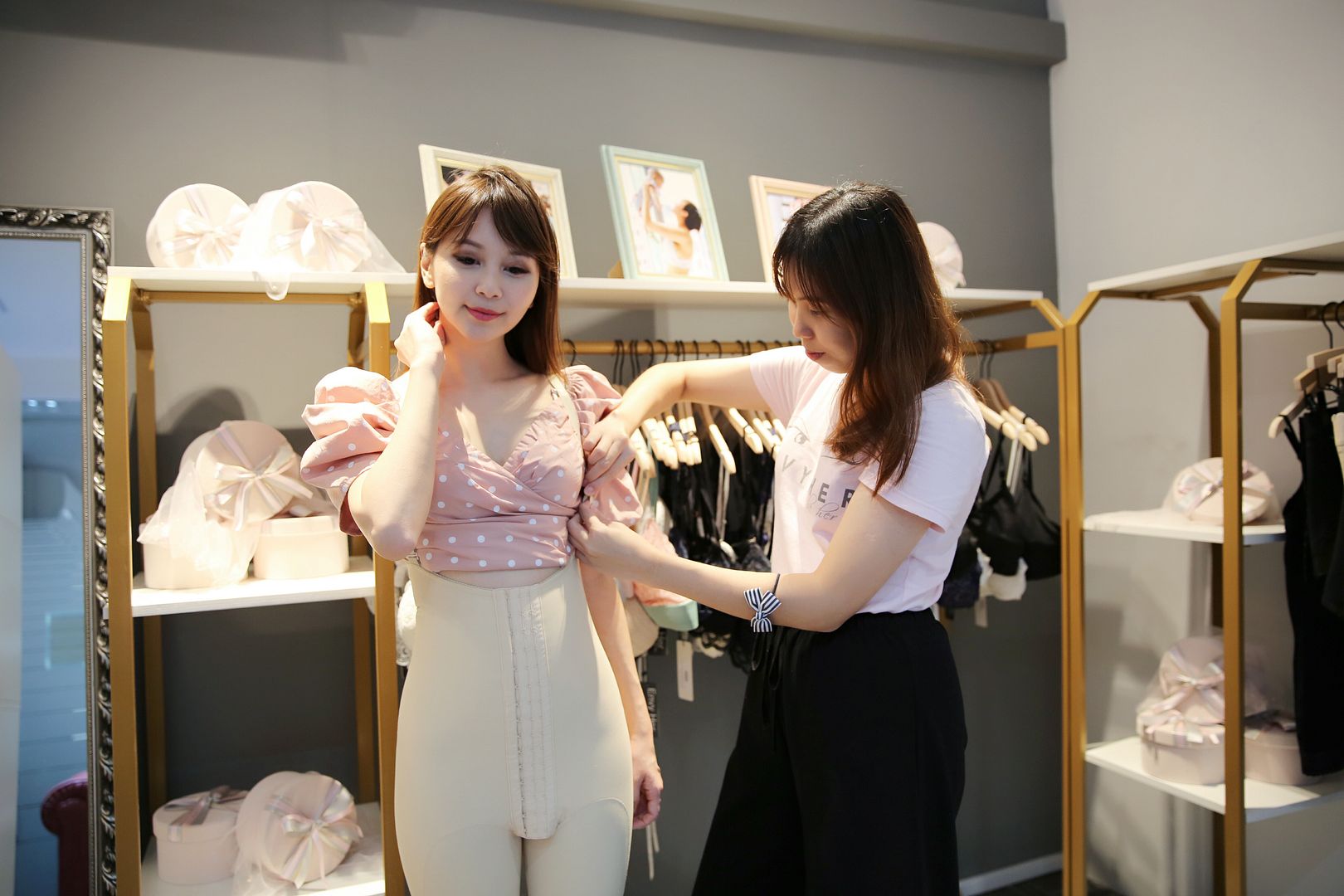 Getting back into shape was one of my priorities after delivering baby R, although it was relegated to  lower position on the list because I was just so overwhelmed. For the record though, I did book a jamu massage package way ahead of time, recommended by a friend who swore by it. It worked well, I have to admit, save for the last bit of fats or paunch as you would call it that just wouldn't seem to go away. My tummy looks flat when I'm standing but when I sit, it bulges out – how unsightly. I know that's typical of a mum bod and honestly, many ladies who aren't mummies yet face this issue too. Be it for toning/slimming, postnatal recovery or abdominal surgery recovery, there must be something we can all do about it right? This lingering thought at the back of my mind was finally addressed by Envy Her when they approached me to review their signature Wink® shape wear.
Getting the right size for your shapewear is of paramount importance. If it's too loose or too tight, you won't be able to fully reap the slimming benefits. Envy Her typically conducts fittings in the comfort of your home so that you'll be assured of the perfect fit based on your body measurements. If you prefer to drop by their showroom for a fitting, which was what I did instead, you'll be happy to know that it is conveniently located within waking distance from Jalan Besar MRT Station.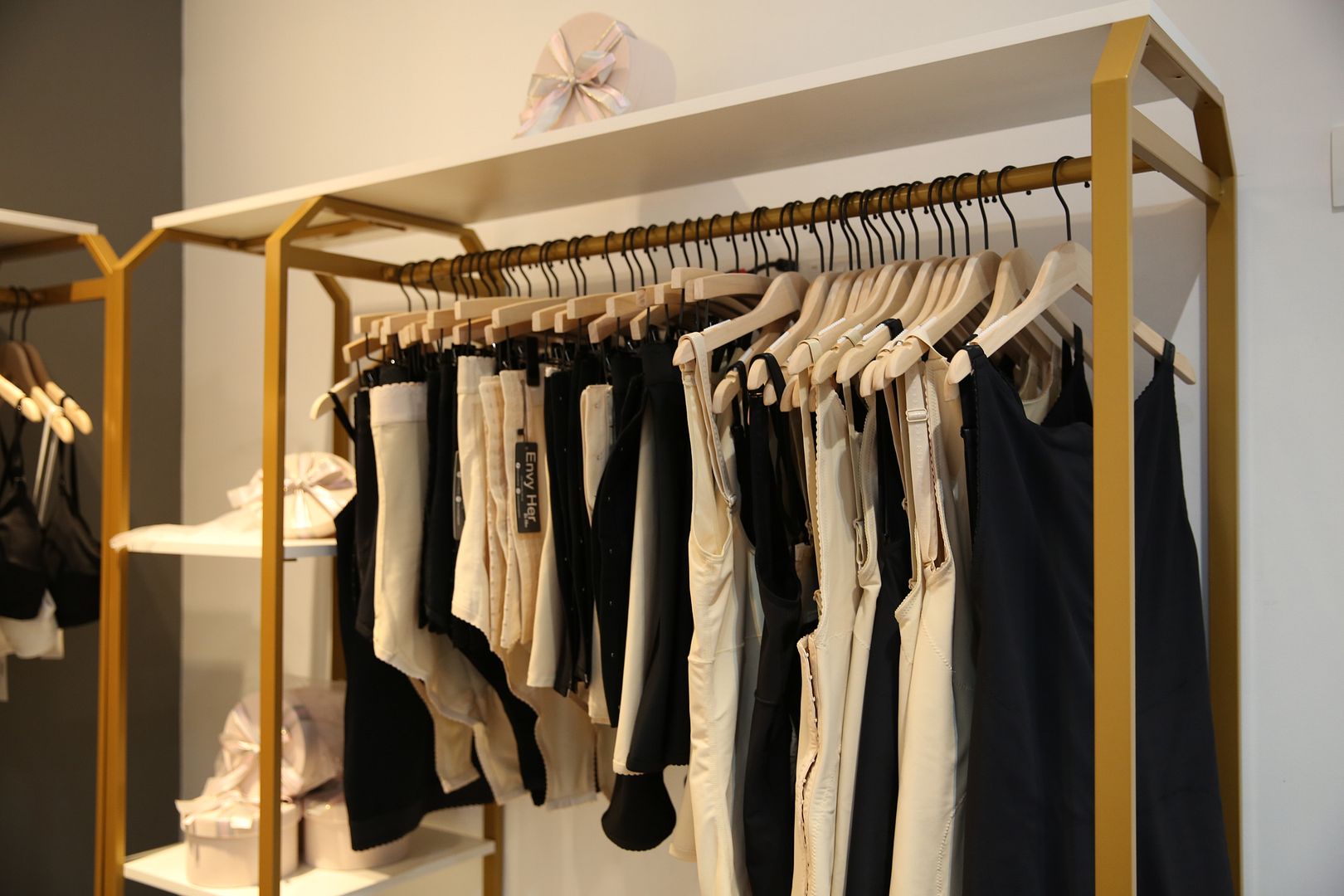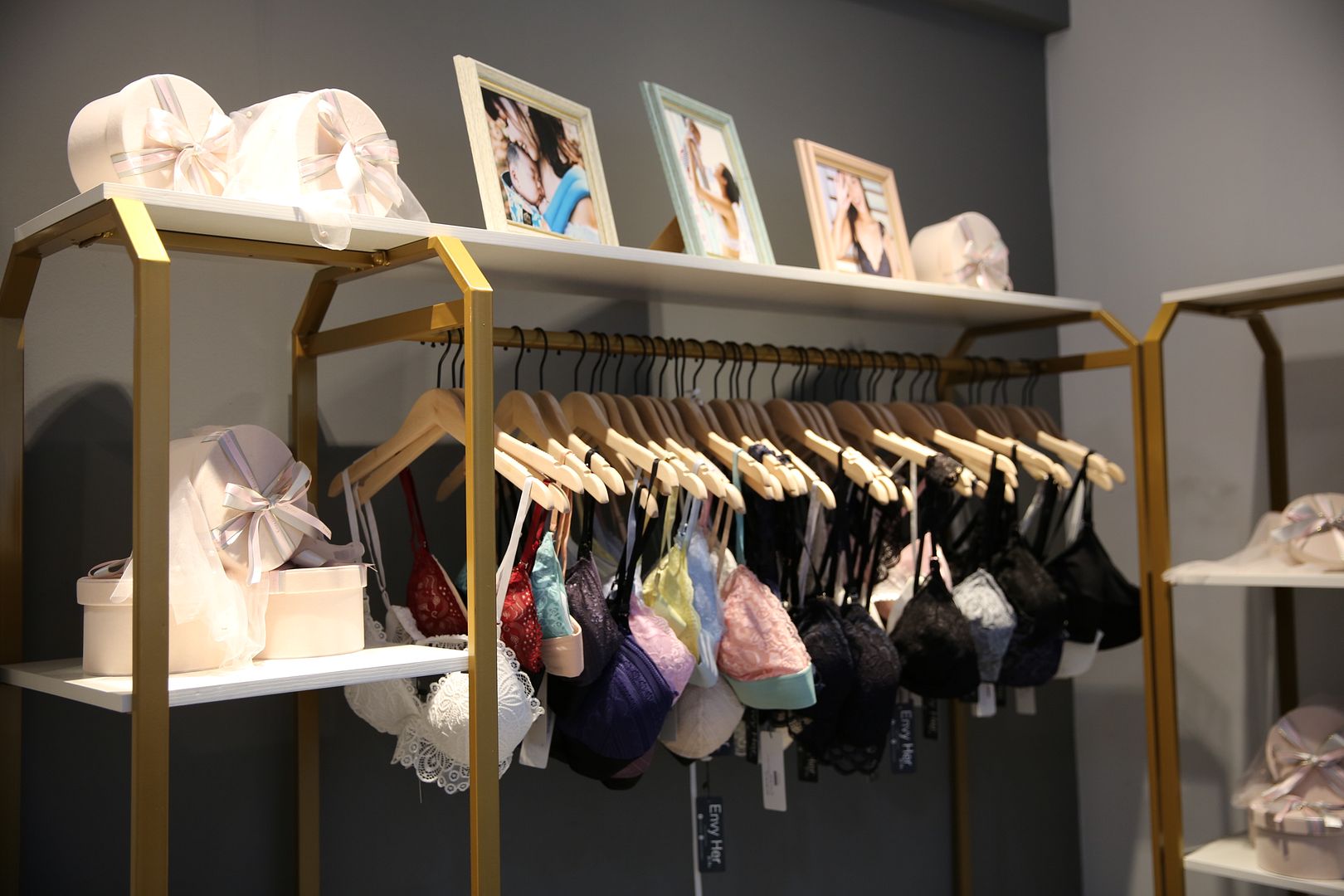 I was amazed by the beautiful display and cozy ambience that will put you at ease instantly. My eyes were treated to an array of Wink® shapewear in various sizes and delicate bralettes in candy and jewel hues. After a chat with the fitting consultant to discuss my needs and also to take my measurements, I was all ready to try on some shape wear!
Contrary to popular belief, shape wear isn't just for post natal recovery. Have a special occasion that you need to look good for? Wink® shape wear can instantly reduce flabby areas and even bring you down one dress size immediately! Looks aside, I was pleasantly surprised that the shape wear feels luxuriously soft to the touch and hugs on to my body like second skin. How they managed to make compression shape wear this comfortable is beyond my imagination. Wink® shape wear is truly in a league of its own.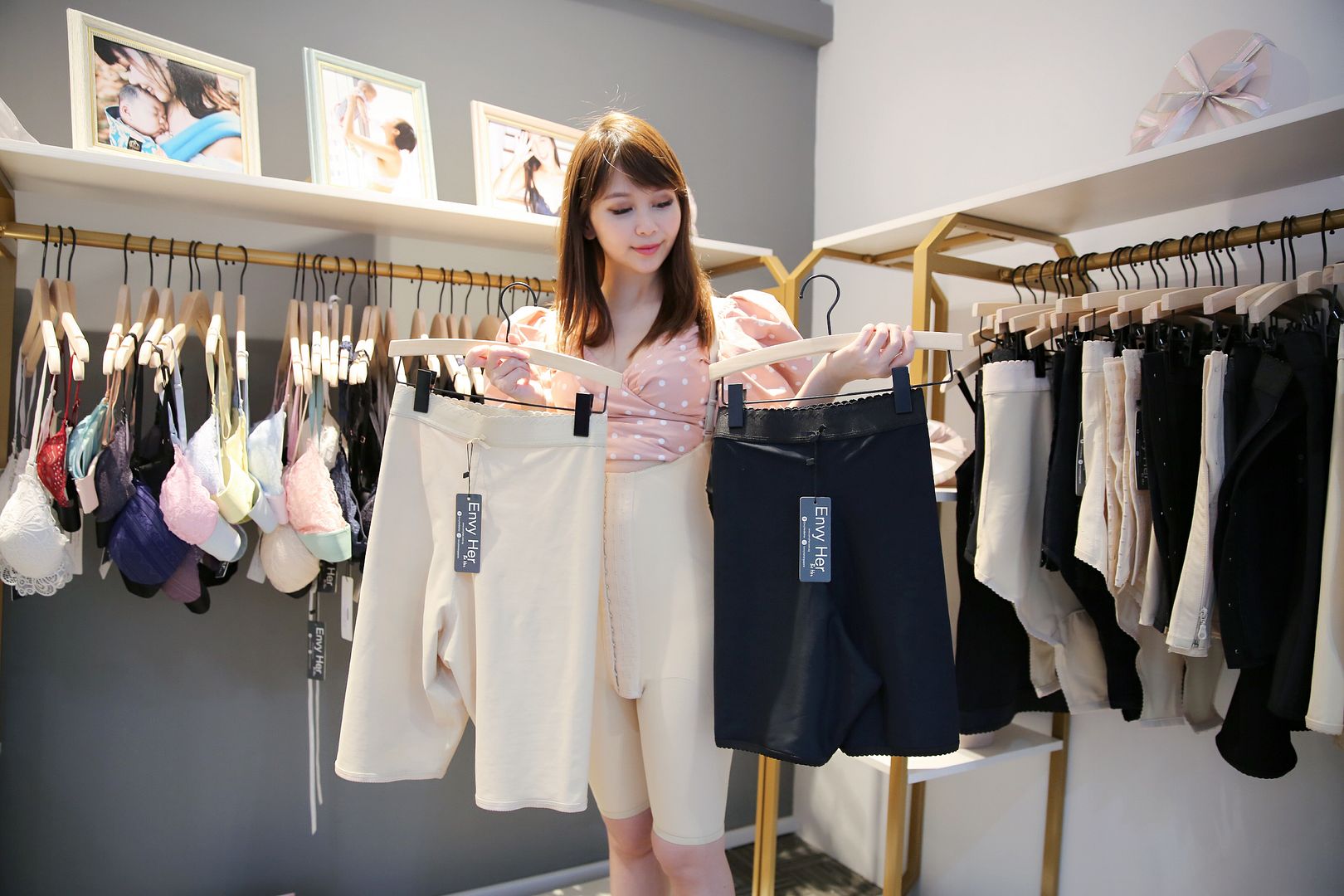 Did you know that the effectiveness and comfort of shape wear is determined by the fabric used? While most compression shape wear are made of only 20% Lycra on average, Wink® shape wear garments are made of an unprecedented 49% Soft Lycra for maximum comfort. It can also keep you feeling cool all day despite the soaring humidity levels thanks to its Coolmax COMPRESSASOFT® fabric, recognised for its cutting-edge textile technology. Did you also know that it is the only compression garment in the market with a permanent anti-microbial finish that banishes bacteria, mold and mildew? Pretty amazing isn't it? Plus, you can be assured of its durability even after 60 washes!
There are different types of Wink® shape wear to  cater to your needs depending on the problem areas you wish to target. Go for their best seller –  Ultimate Body 2x Blaster if your goal is overall slimming.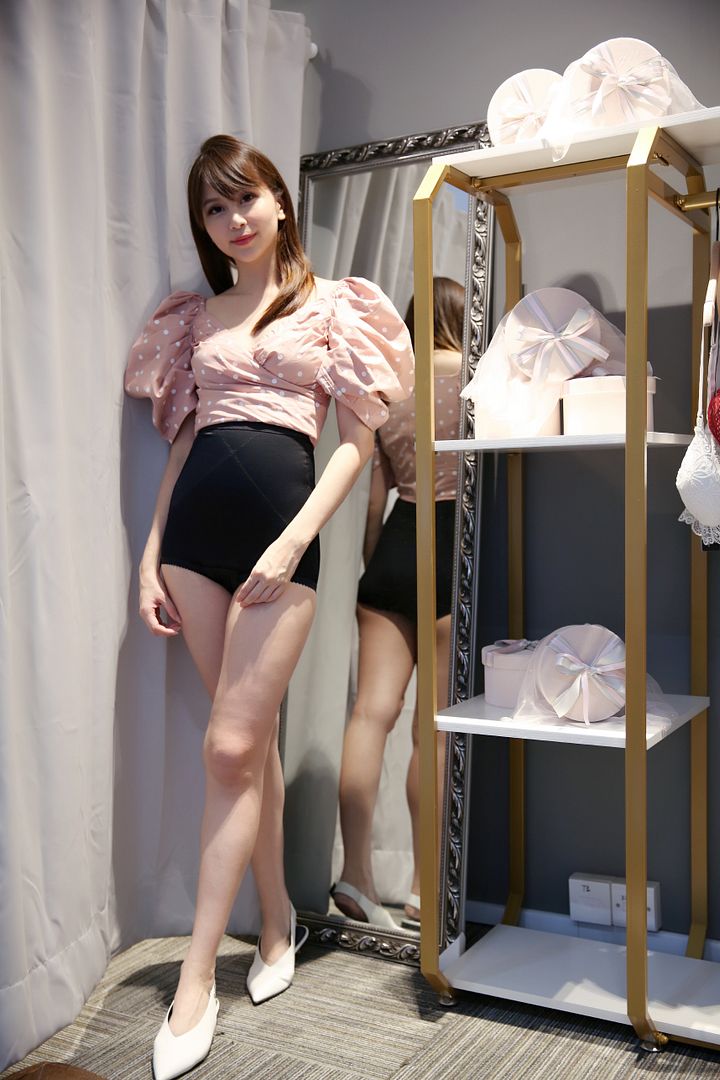 As I was more bothered by my tummy, I went for the Ultimate Postpartum bikini. Believe me when I say it fits like a glove and yet keeps you as cool as a cucumber at the same time. I also love that it comes with an eye and hook closure at the crotch for convenient bathroom access. Wear this immediately after natural delivery for optimal results. If time has lapsed since, fret not because it still guarantees that you'll be able to look 2 sizes smaller! My tummy is now much flatter thanks to CoolSculpting, but it still isn't completely flat when I'm seated. When I wear this, my tummy flattens completely, even when I'm seated. No more unsightly bulges! It's great for maintenance and I was told to wear this everyday for 2-3 months to see permanent results. For now, it is my trusty companion under those party dresses that I'll be putting on during the upcoming festive season!