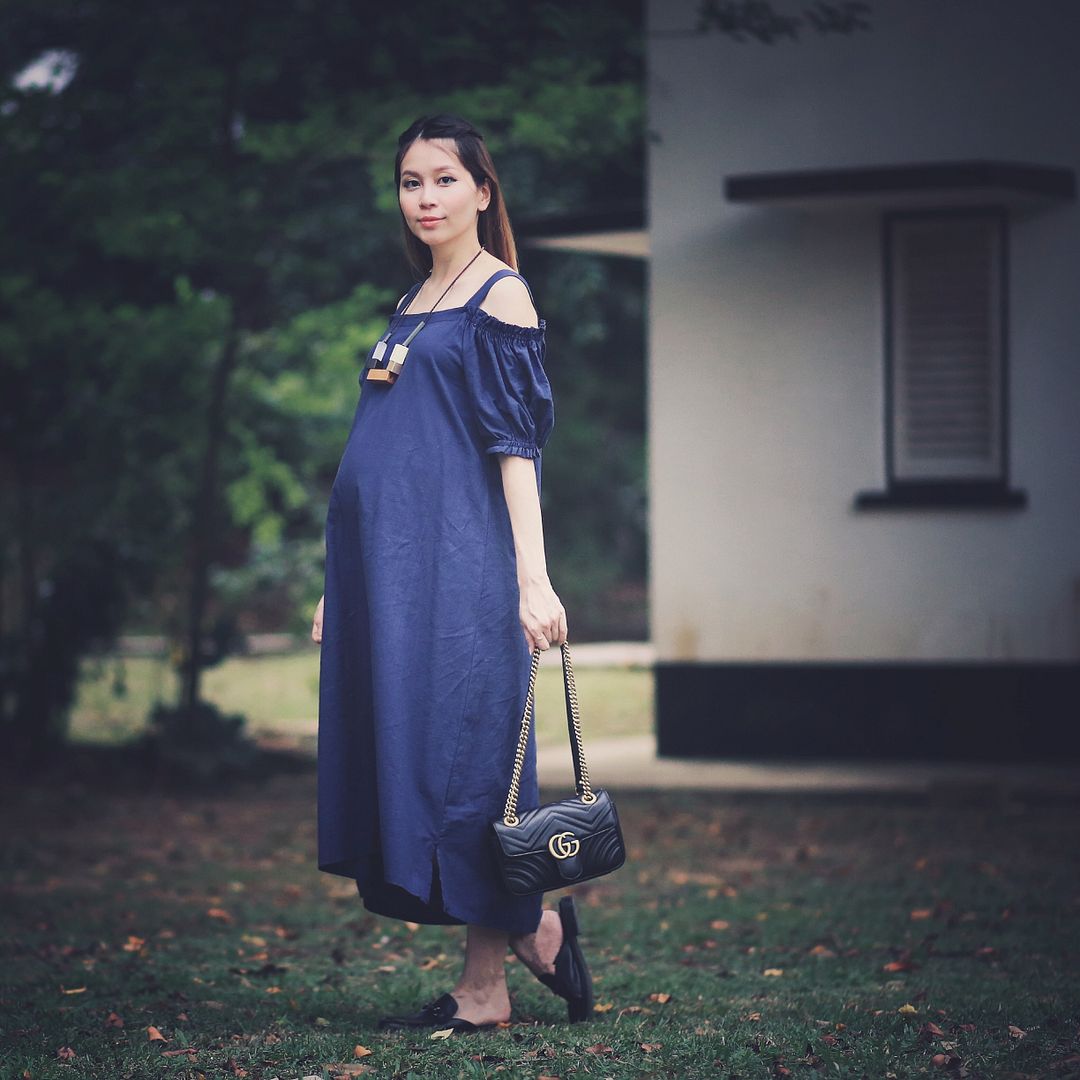 It may come as a shock to some that I lived alone during the whole of my second trimester. My hubby had a 3-month overseas stint and since I embrace solitude, being home alone didn't bother me at all.
What if there was an emergency and I had to go to the hospital? I would probably have just called for the ambulance. That said, directing my focus towards leading a healthy lifestyle served as a distraction from any negativity.

Home-cooked meals & Gestational Diabetes
I failed my  gestational diabetes test when I was in my 29th week. Well, my dad has type 2 diabetes so it didn't exactly come as a surprise. This meant that I had to watch my diet carefully and test my sugar level on a daily basis.
Simple carbs were out of the question and I took mainly brown rice or low GI breads with meat and vegetables. To break the monotony, I also slipped in my favourite Raffles Hotel mooncake on cheat days. Surprisingly, my sugar level didn't shoot up.
On the other hand, I tried taking simple carbs for all 3 meals one day and omg my sugar level 2 hours after dinner shot up. What a stark reminder that moderation is key.
Of course, having a mother-in-law who cooks well helped. I had my fair share of delicious yet healthy home-cooked meals delivered to my doorstep. Whenever I had time at home, I would also whip up some western meals that are high in protein and low in carbs.
Sufficient sleep
I don't have a habit of sleeping early, but I made sure I had sufficient rest. At least 8 hours of quality sleep on average.
These days, I've to admit it's getting harder to get up in the mornings.
Exercise
I took up prenatal pilates (after friends told me it'll be easier to get back into shape after delivery) but I came to realise I really enjoy this sport, even more so than my first love yoga. I started pilates from the beginning of my second trimester and I think it's very effective in preventing backaches.
For the record, I sit on backless bar stools at Foxhole Cafe all the time and I don't use any form of back support. I'm 35 weeks now and nope, I haven't experienced any backaches (I hope I don't jinx this *touchwood*).
Supplements
In addition to supplements prescribed by my gynae, I also take chicken essence and occasioinally bird's nest. My mother-in-law buys black chicken from the market and makes chicken essence from scratch  for me once a week. I supplement that with chicken essence from Tian Yuan Xiang, a popular Taiwanese brand favoured by Hong Kong and Taiwanese celebs, on alternate days or daily (if my pregnant brain remembers). I'll be writing a review on their products soon, so if this is of interest to you, do keep a lookout for my upcoming post.
Natural remedies
I caught a cold towards the end of my second trimester due to the sudden dip in temperature islandwide. Runny nose, scratchy throat, you get the drift…I mean, can you believe it was 26 degrees in Singapore during the day? It wasn't even the monsoon period.
I wasn't keen on taking medication so I relied mainly on my best friend Google who told me that Manuka honey and lemon water as well as a salt gurgle would help to ease my symptoms. These worked like a charm, but it still took me about two weeks to fully recover. Fortunately, I felt well enough to head to Foxhole Cafe for my shifts.
Bad news. I think my nose is extra sensitive during pregnancy as I am nursing another cold right now.
Staying positive
I know it can be tough when pregnancy hormones are wrecking havoc. It helped that I had the support of likeminded mummy and non-mummy friends/clients who empathised with me. Two of my best friends even came to do a massive clean up of my house before my helper arrived! I also indulged in hair treatments (thanks to ToliV salon) and antenatal massages to keep stress levels down and basically just unwind.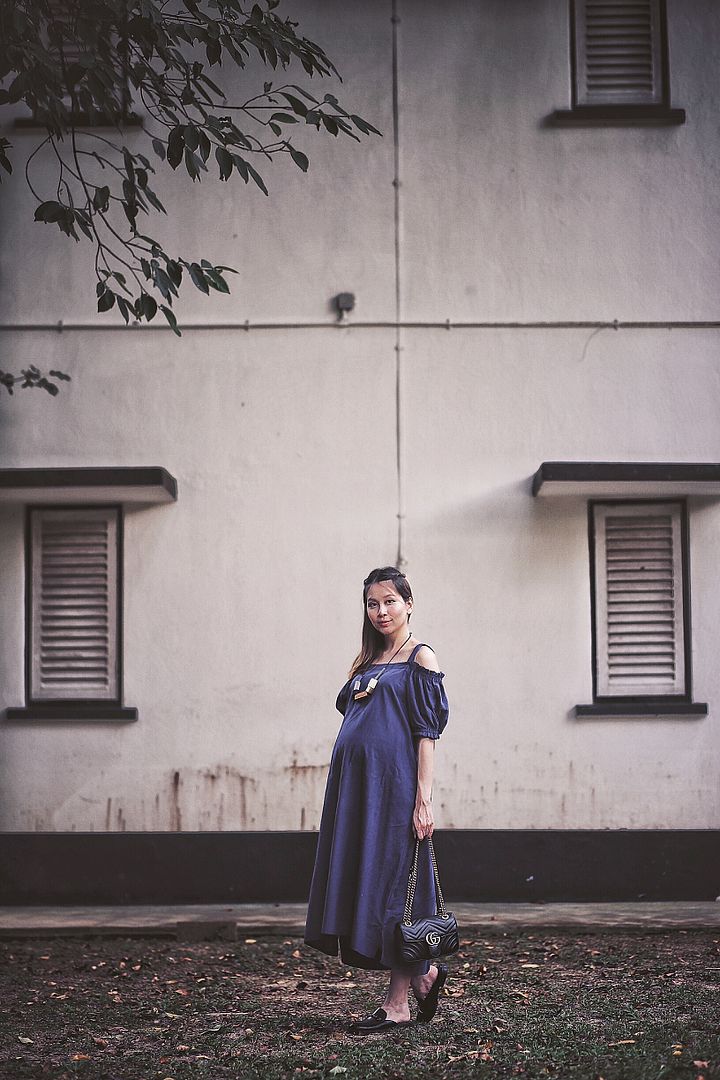 And now that the hubby is back, I've happily passed on the responsibility of setting up the nursery and grocery shopping to him while I kick back and relax by shopping on Pupsik, Redmart and Mothercare.😆