Sephora Spring Press Day is one of my favourite beauty events. It's a dream come true for beauty fanatics (like me!) as you'll be treated to a sneak preview of the latest products coming to Sephora this quarter and try them before they hit the stores!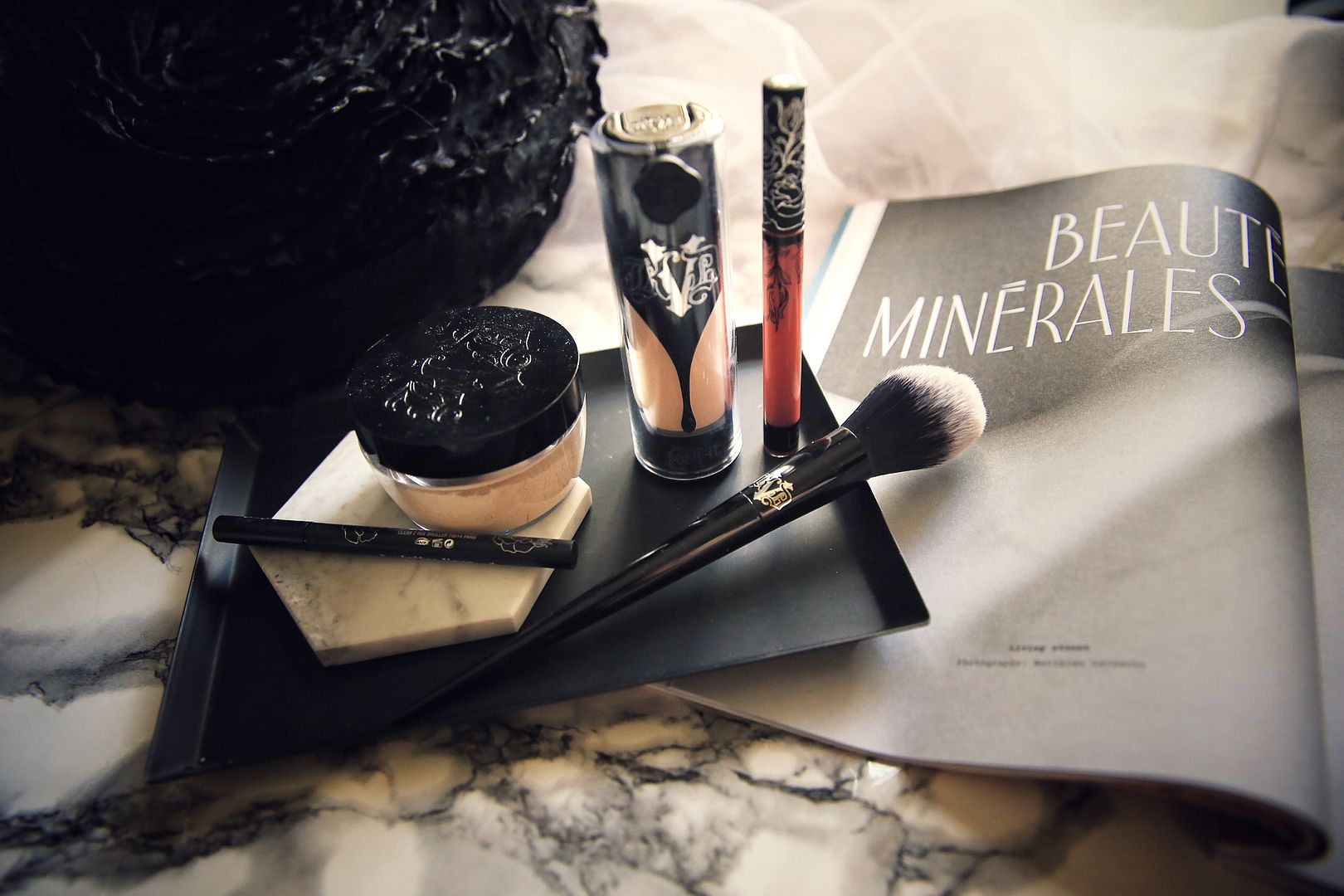 High performance and high coverage – these are the characteristics of Kat Von D's makeup range. The Kat Von D Lock-It Foundation (S$56) is my holy grail. I don't know about you, but I always have problems matching foundation to my skin tone. They're usually either too fair, too orangey or too dark for me. Now, Lock-It Foundation comes in a grand total of 32 shades so you can be assured that there is a shade for everyone. I love its matte velvety texture which glides on smoothly without caking and how lightweight it feels on my skin despite its full coverage. And you know what's the best part? It provides 24 hour wear with transfer resistance!
You don't actually need to set the foundation with loose powder. As I only apply foundation on my upper cheeks due to pigmentation (it's fading away thanks to my laser sessions at Astique Clinic!), I typically dust a sheer layer of the Lock-It Brightening Powder ($42) all over my face to give it a matte finish. Did you know that this brightening powder was developed to brighten up your undereye area? Those of us with dark eye circles can now rejoice.
I honestly can't stop raving about this series. I love the Tattoo Liner (S$32) and Everlasting Liquid Lipstick (S$31) too. As their names suggest, yes you can trust them to last throughout the day.
Here's a simple everyday make-up look I created with Kat Von D's products: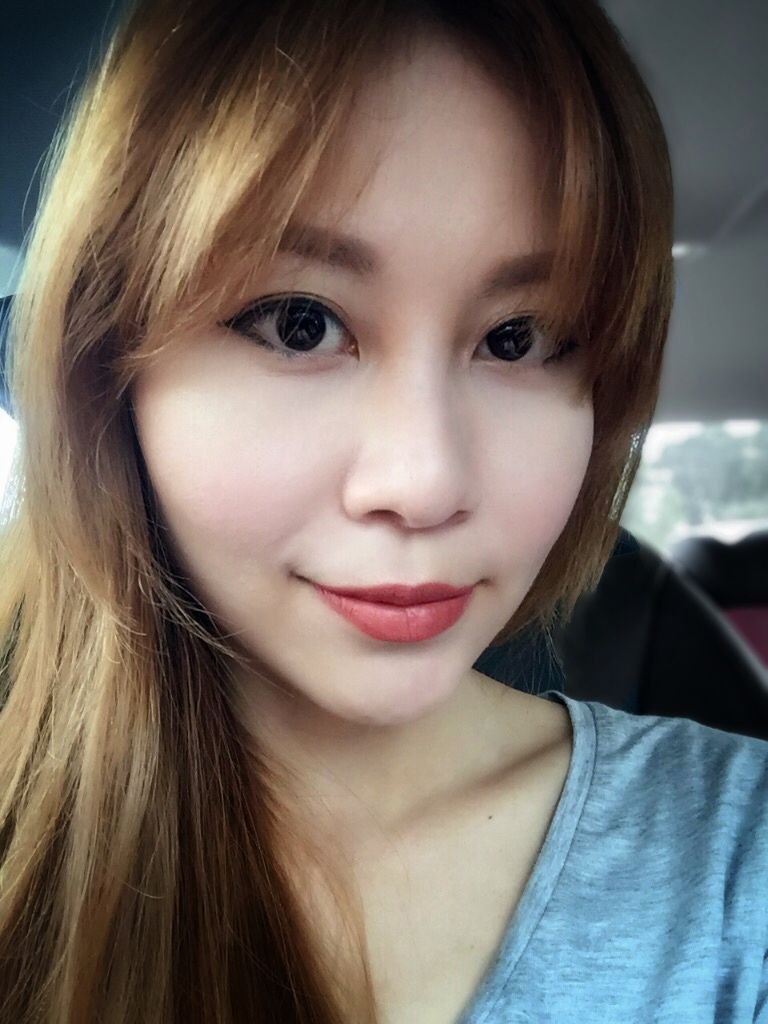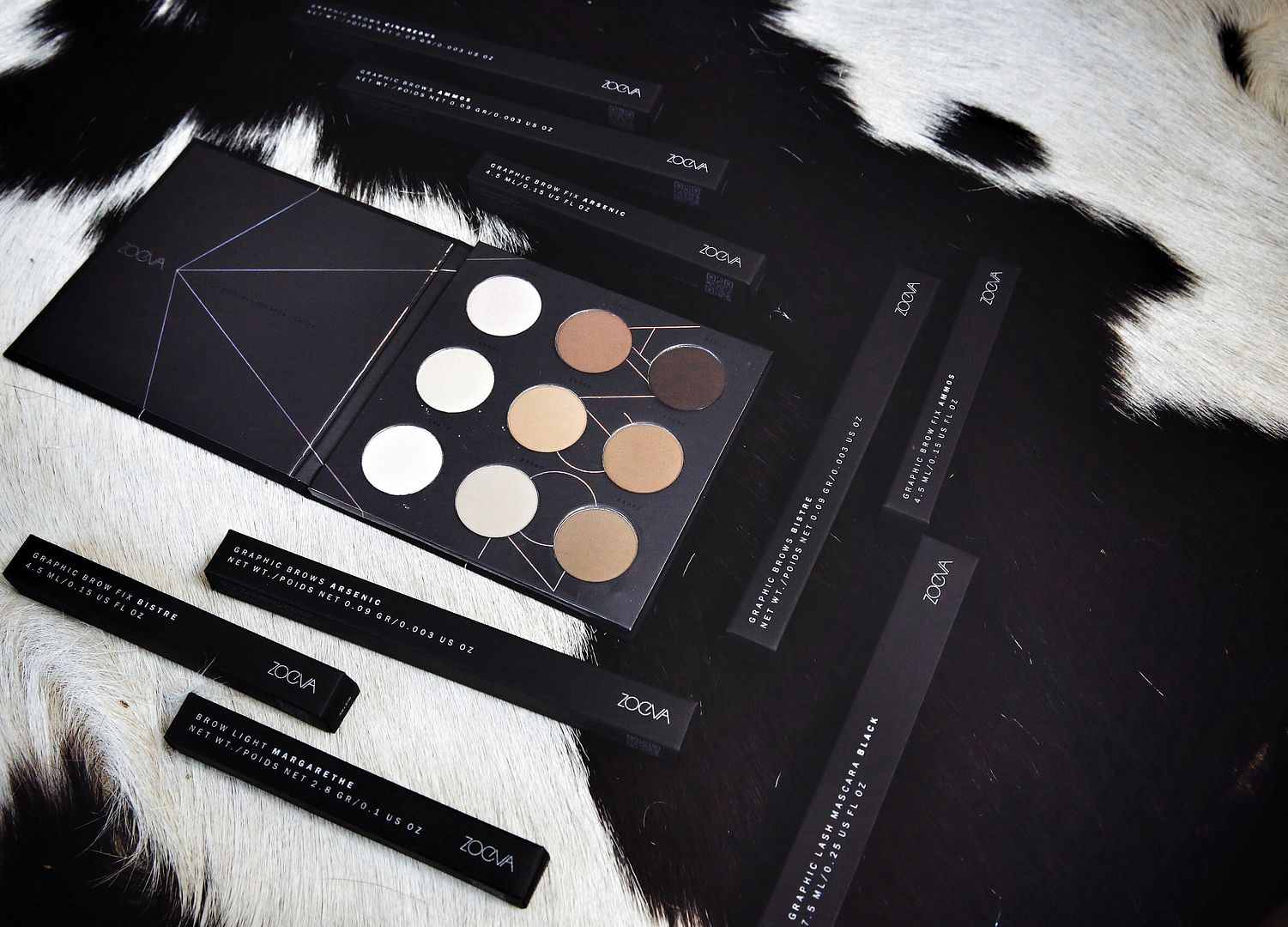 Get your brow game on with Zoeva's eyebrow palette which comes in a wide variety of hues to achieve the brows of your dreams!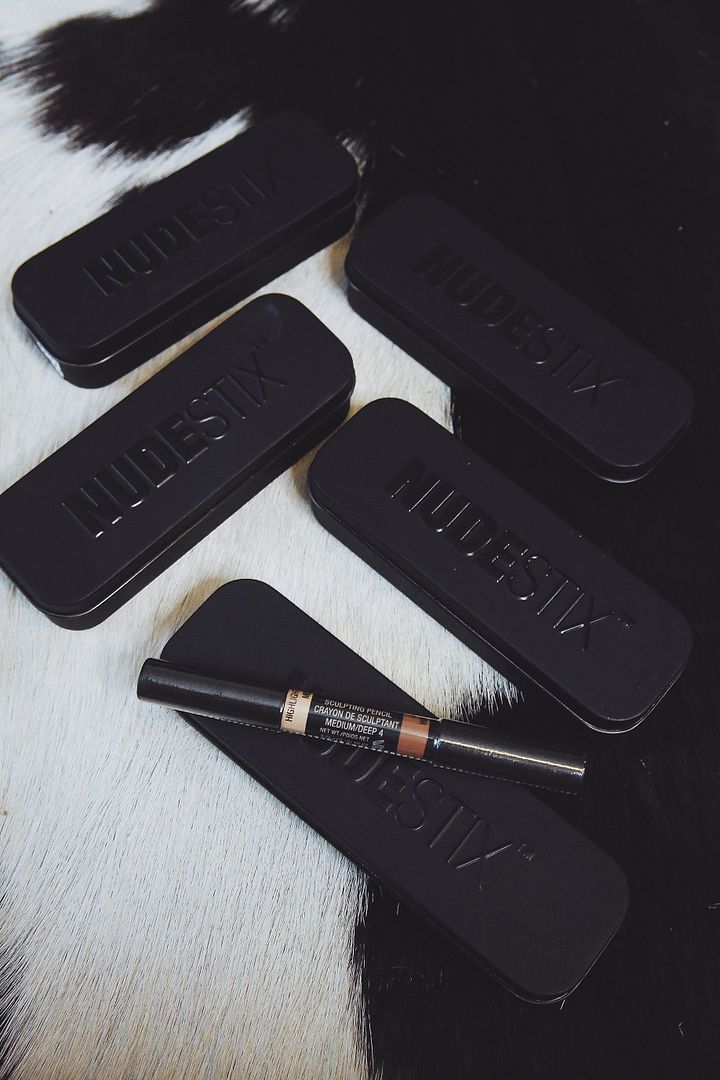 I've always been a fan of NUDESTIX's lip and eye colours. They're highly pigmented and glide effortlessly on your skin, plus the nifty crayon-like packaging means you can easily slip them into your bag. I can't wait to try their new sculpting pencil for contouring and highlighting.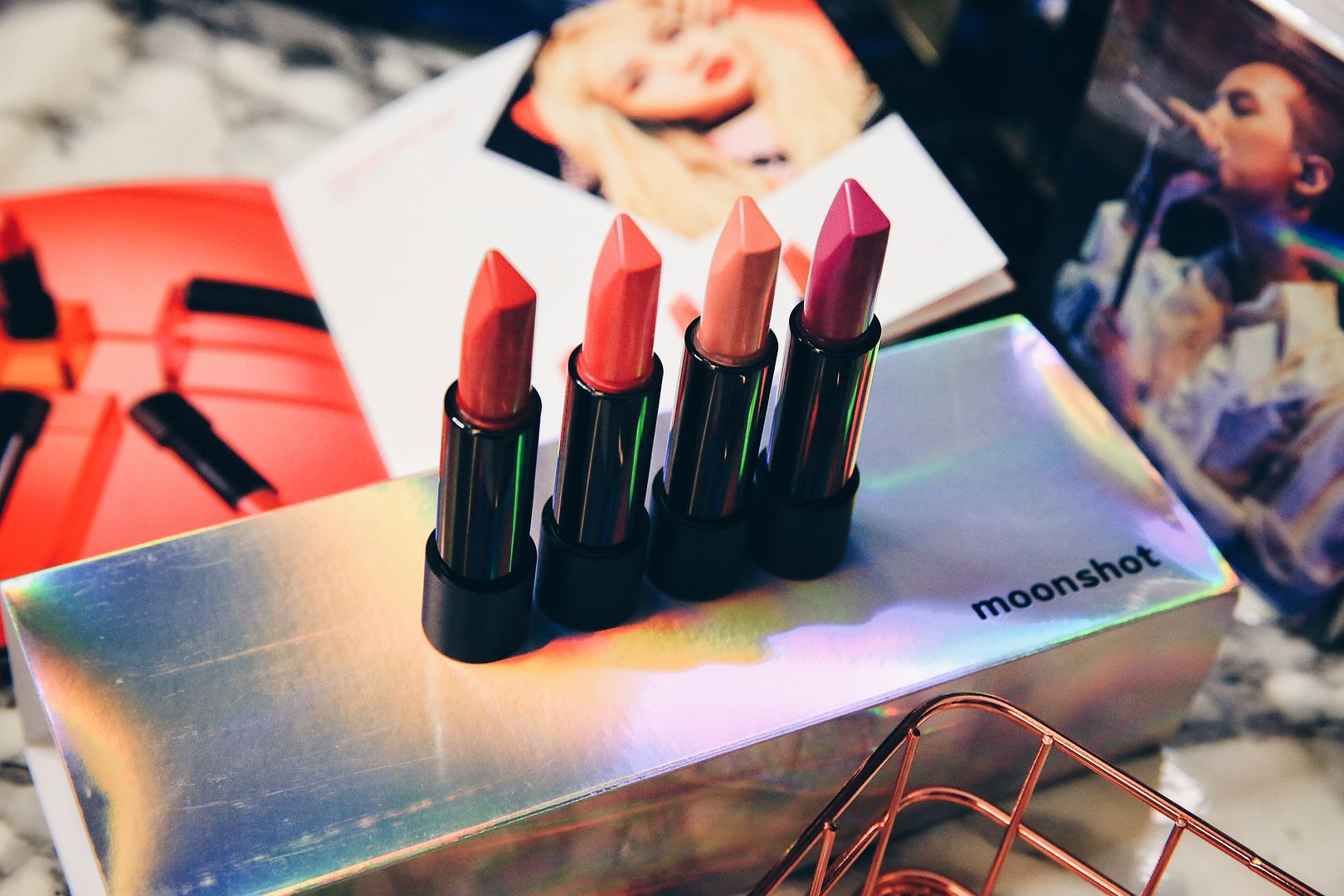 Here's one of my favourite Korean brands – Moonshot by YG Entertainment. Their latest range of Lip Feat lippies (S$29) is inspired by 4 different music genres – electronic, hip hop, modern rock and acoustic. I love that they are formulated without parabens, phenoxyethanol and benzophenone, so you can be sure that these babies are safe for your health.
These lipsticks offer amazing colour payoff and are available in semi-matte, natural gloss or full coverage finishes. The unique slant at the tip, also known the Moonshot signature bullet, is the icing on the cake as it promises flawless, mistake-proof application.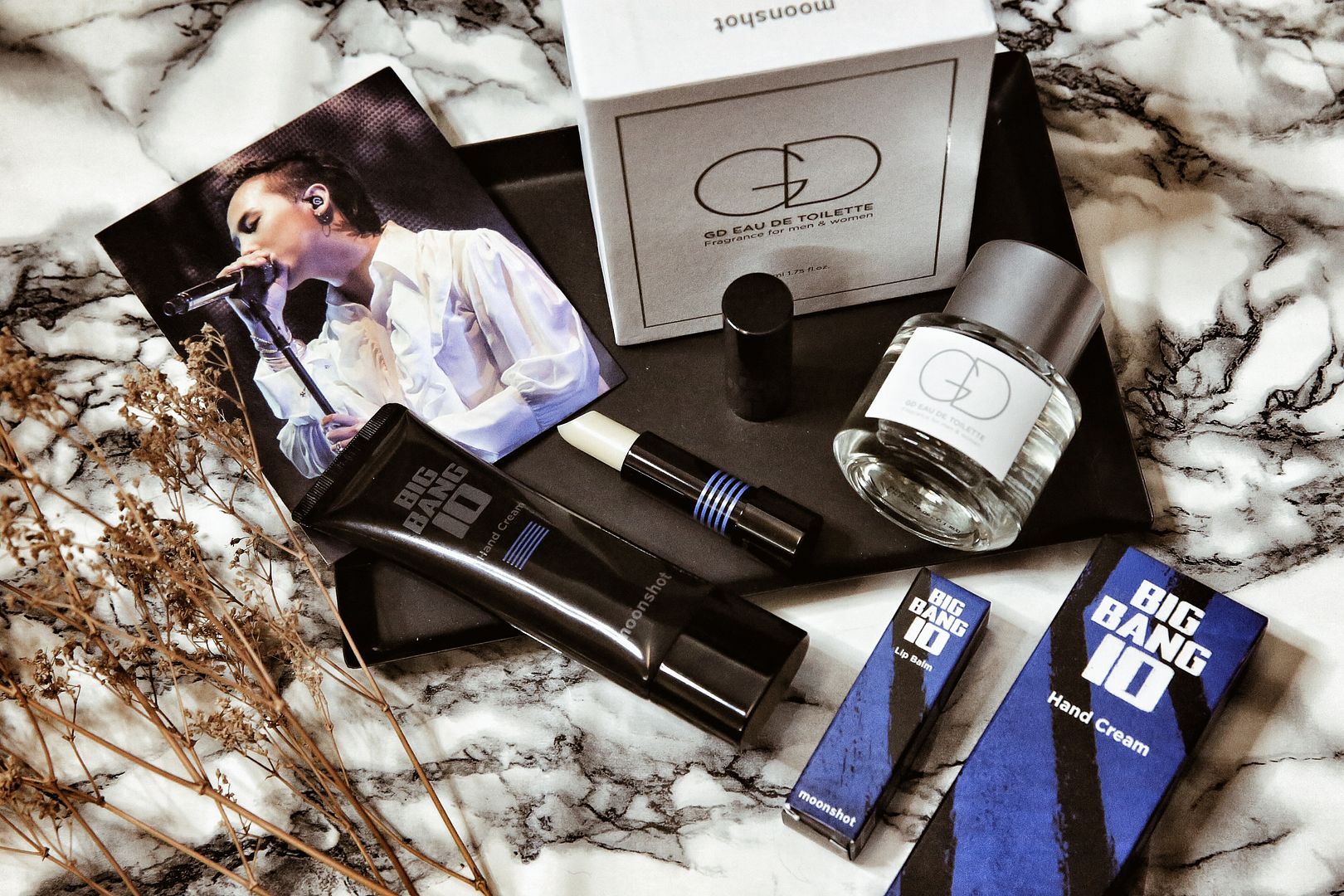 Fans of G-Dragon can also check out Moonshot's GD Eau De Toilette (50ml – S$85). Be sure to look out for the latest Big Bang 10 hand cream and lip balm which will be coming to Sephora soon!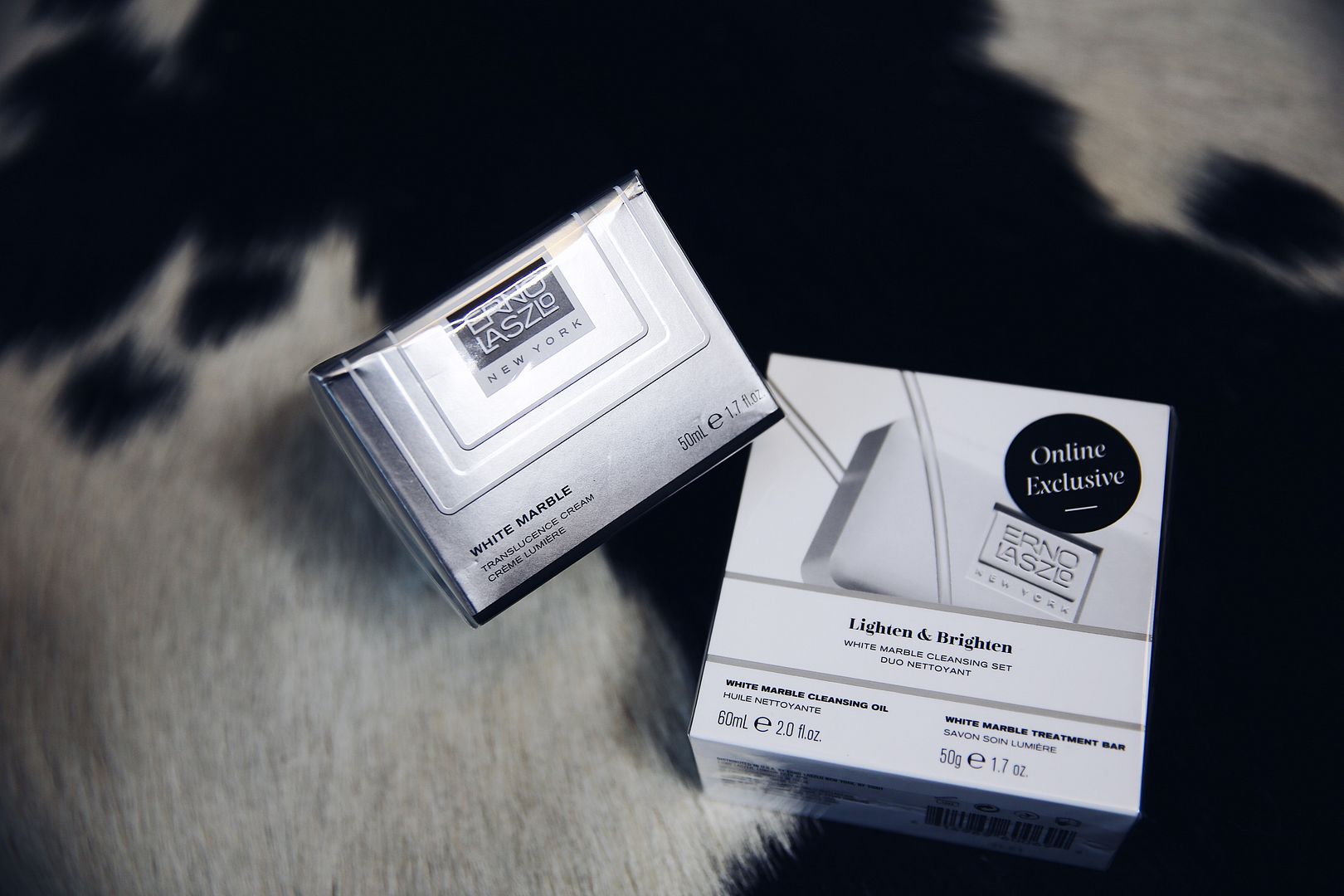 Erno Laszlo New York is a skincare brand that I've been wanting to try. Established since 1927, the luxury skincare brand soon made it to the beauty routine of famous personalities such as Jackie Kennedy and Marilyn Monroe. It is safe even for sensitive skins as it is formulated without parabens, sulfates and phthalates, non-irritating and non-comedogenic.
Treatment bars are their star products. I received the White Marble Treatment Bar (S$70), which claims to be more than just a soap as it has whitening properties too. You're supposed to dip the soap bar in a basin of warm water, then gently massage it on your face before splashing your face with the "treatment water" in the basin. I can't wait to try the full works.
The White Marble Translucence Cream (S$180) promises to boost your skin's radiance and block melanin production. Sounds like just what I need for my pigmentation-prone skin!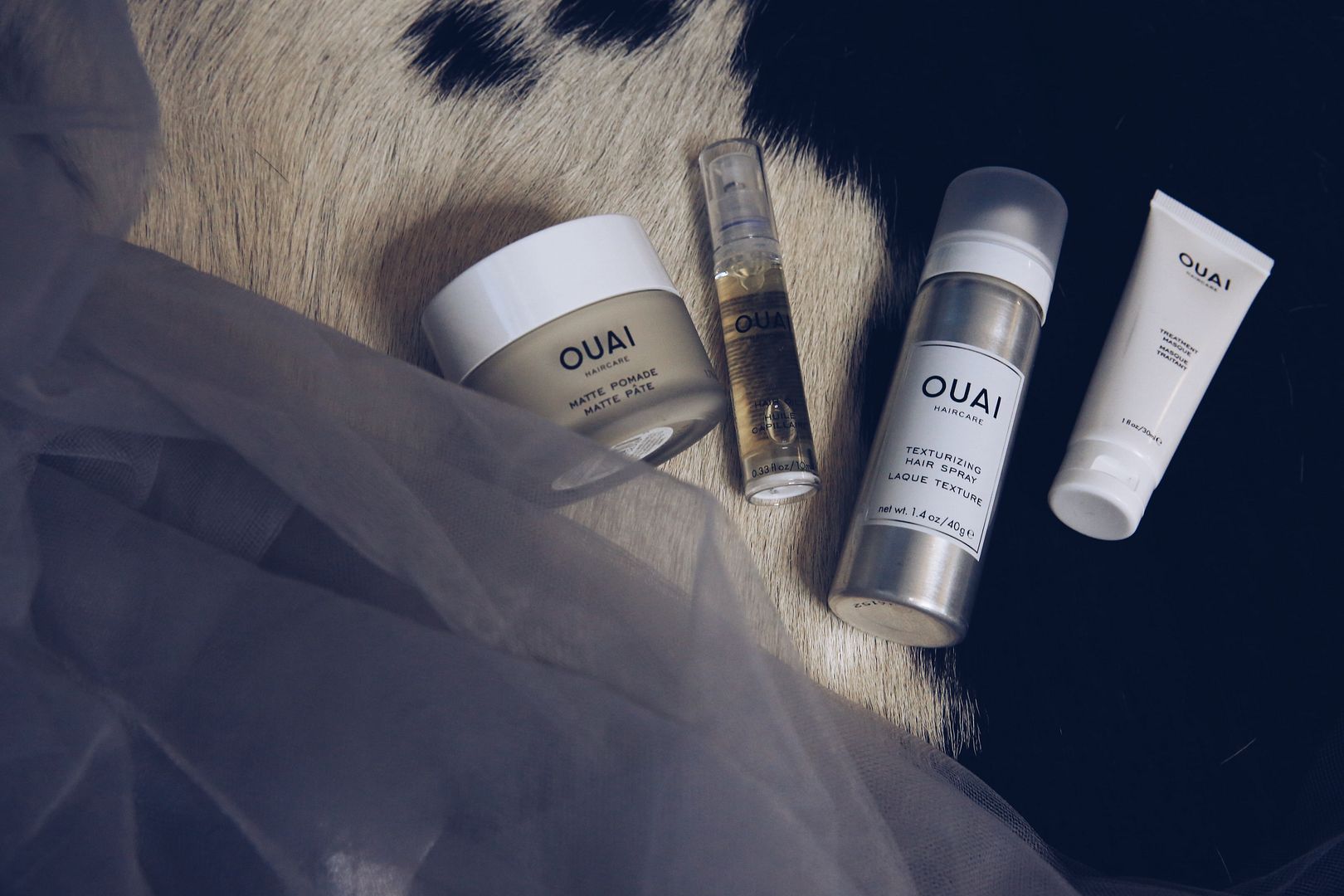 Ouai (pronounced "Way"), is a new range of haircare products by American celebrity hairstylist Jen Atkins. I love the minimalist packaging and can totally picture them sitting prettily on my dressing table.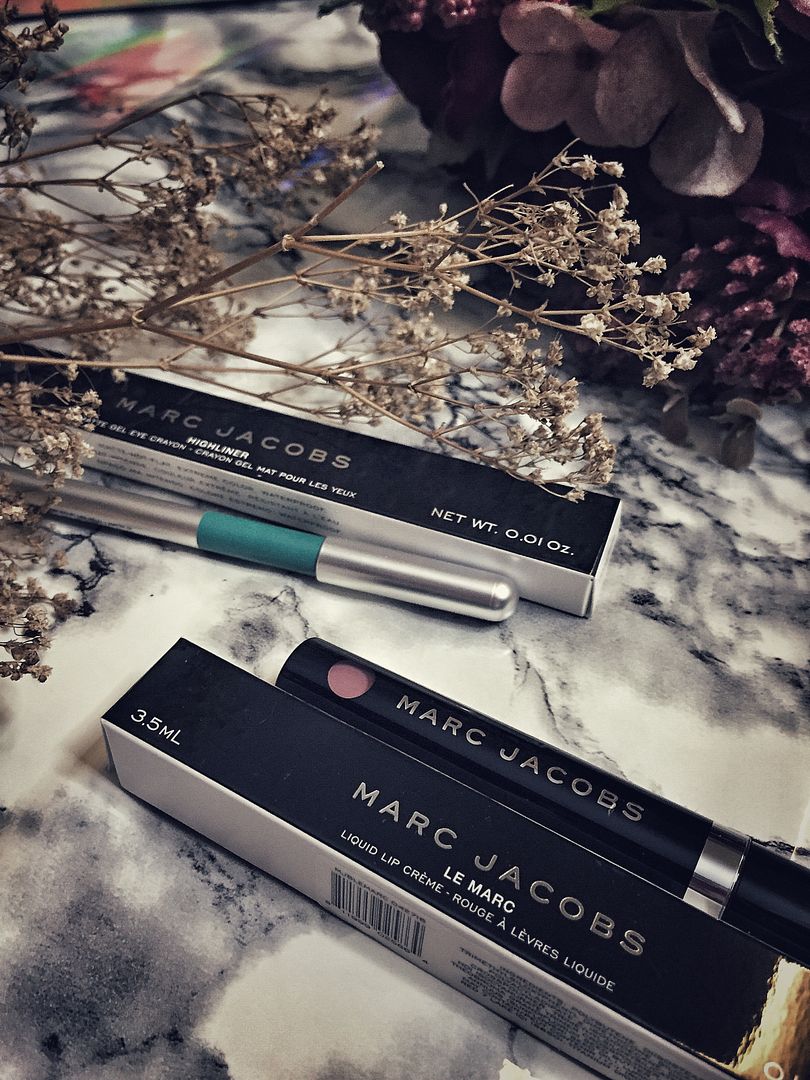 Marc Jacobs Liquid Lip Crème (S$44) provides hydrating 8-hour wear that comes in a luxurious liquid formula to keep your lips looking full and plump all day long. I've yet it try this myself but it promises that your lips will never look cracked thanks to its Brazilian cupuaçu butter and collagen formula.
To make your eyes pop instantly, try the Marc Jacobs Highliner Matte Gel Eye Crayon (S$38) which gives a bold, matte finish. I love the waterproof gel formula. Whirlpool is a striking green shade that can be used for artistic graphic liner looks or to line your inner rims too.
All Marc Jacobs Beauty products are formulated without parabens, sulfates, and phthalates.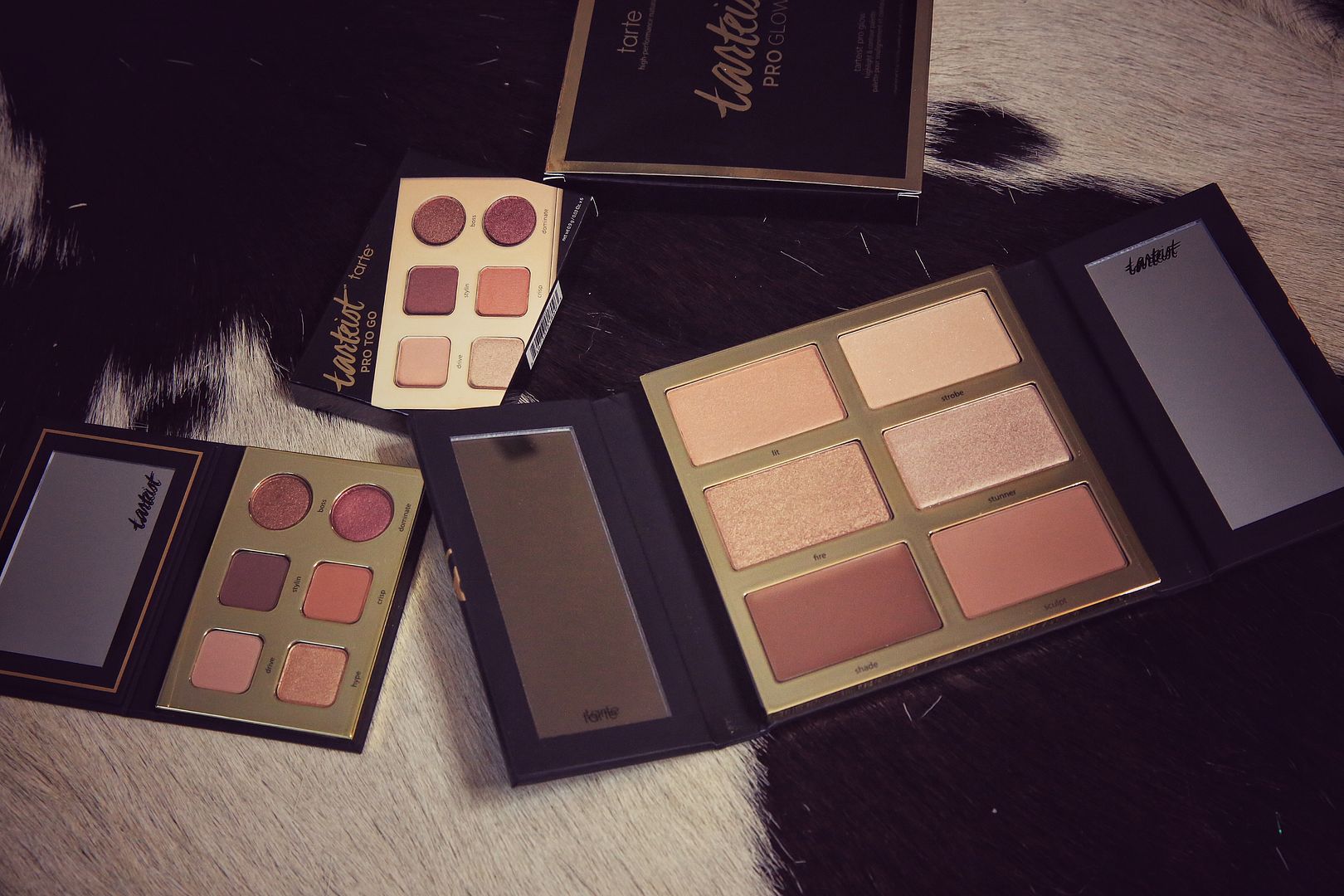 I have a few eyeshadow palettes from Tarte, and the brand never fails to amaze with their new palettes. The Tarteist Pro to Go Palette (S$35) includes four longwearing matte and metallic eyeshadows infused with Amazonian clay for smooth blending and flake-resistant wear, plus two iridescent lusters with a microshimmer duochrome formula. Blending is a breeze and you can create many different looks with just one compact palette that fits perfectly into the tiniest of purses.
I was blown away by the Tarteist Pro Glow Highlight & Contour Palette (S$80). Each contour shade has a rich, cool undertone that resembles real shadow and light reflection to help you to create a natural look. The four intense highlighting powders also deliver a buildable, micro-shimmer strobing effect.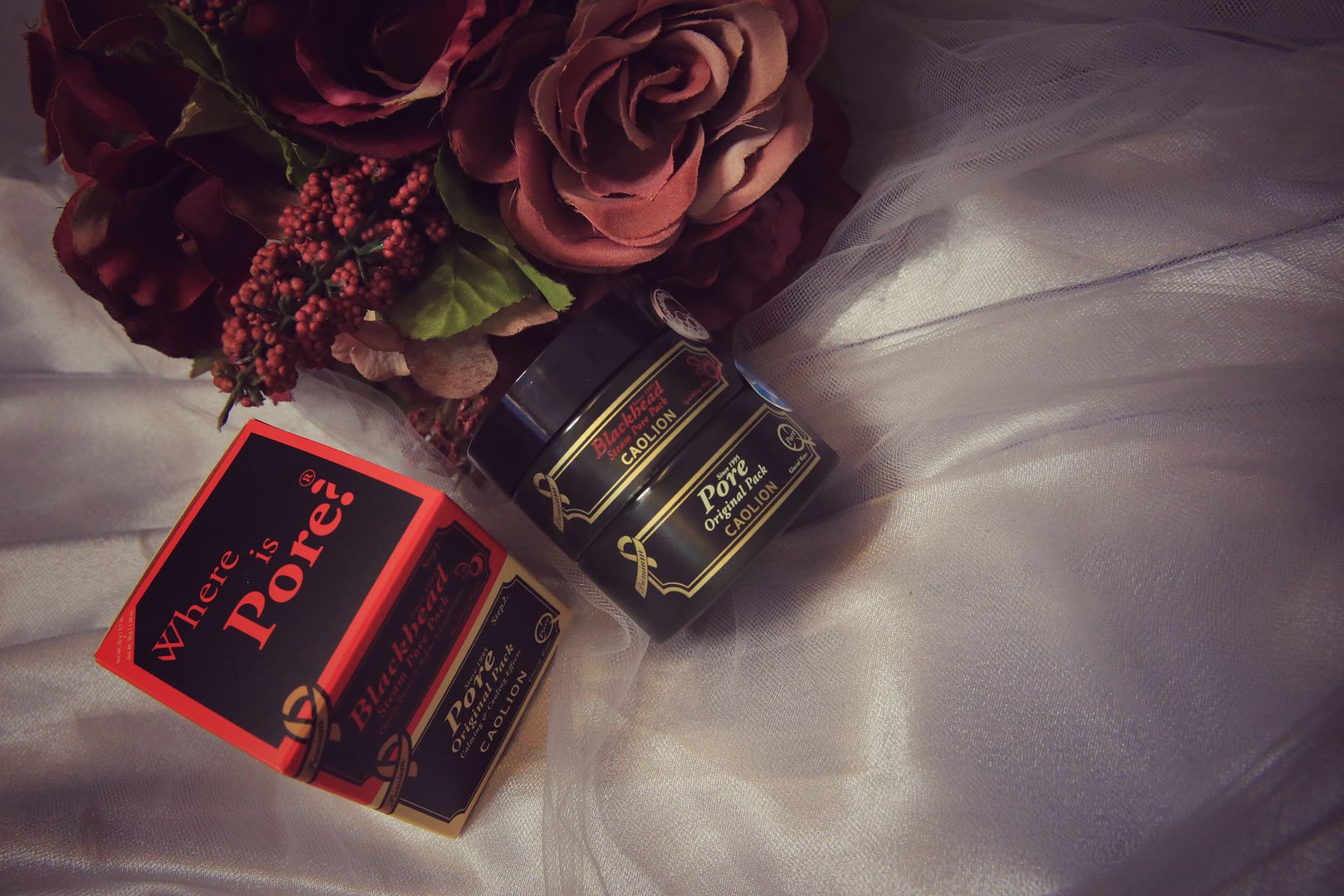 Caolion is a Korean brand that focuses on natural ingredients that are suitable for sensitive skin. The founder firmly believes that edible skincare products will not irritate your skin, which is why she actually went the extra mile to taste each product. How intriguing.
I received the Caolion Hot & Cool Pore Pack Duo, a detoxifying duo that features a steaming mask which opens and deeply cleanses pores, then a cooling mask to tighten and minimize the appearance of pores. Can't wait to try this as I am prone to blackheads and whiteheads too.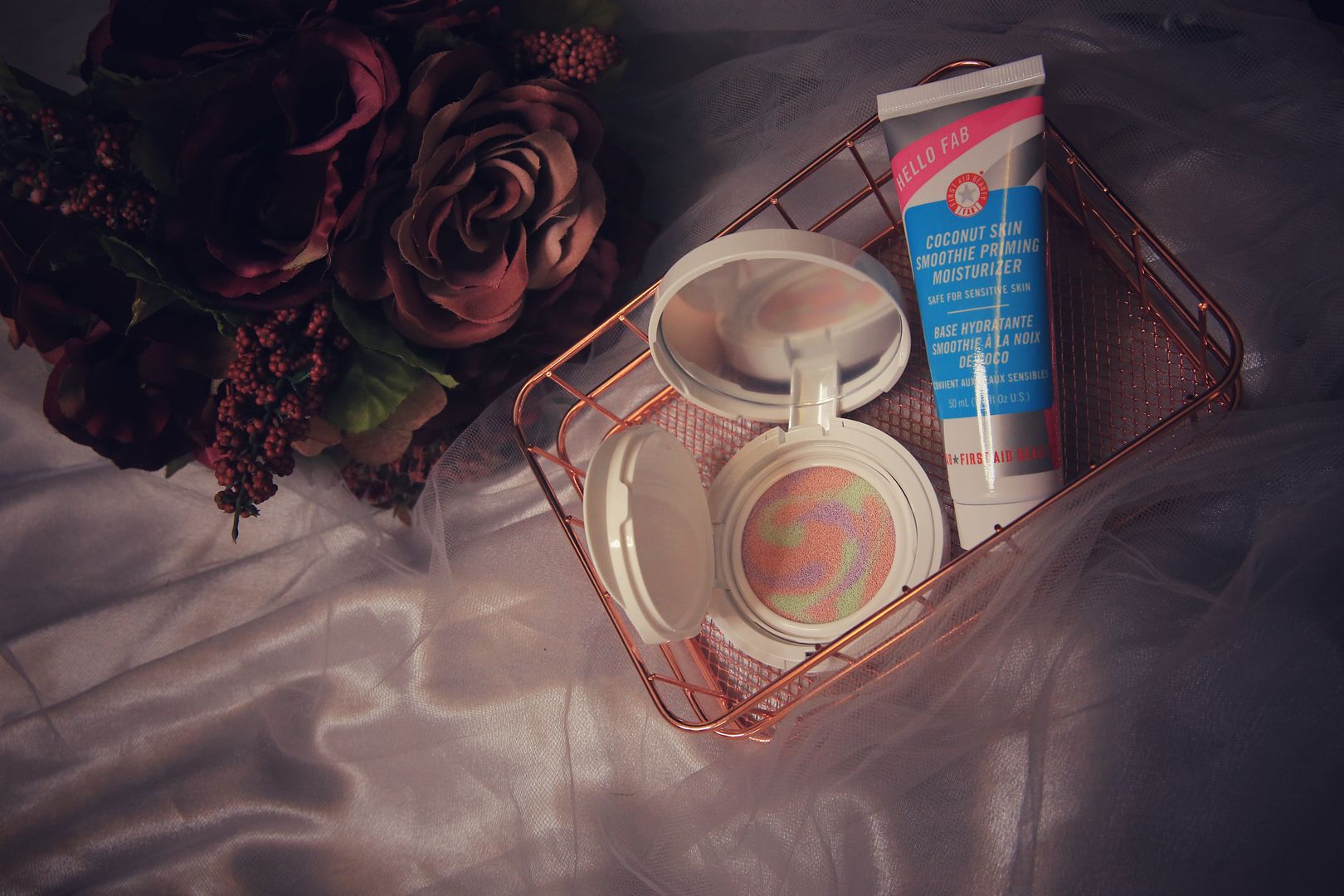 First Aid Beauty offers skincare for all skin types, even eczema-prone and sensitive skin. All their products are free of Artificial Colorants and Artificial Fragrances, Parabens, Alcohol, Lanolin, Propylene Glycol, Phthalates, Mineral Oil, Petrolatum and Sulfates.
The Hello Fab 3 in 1 Superfruit Colour Correcting Cushion (S$59) comes with three tints to decrease redness, brighten dullness and even out your skin tone. Green neutralises redness; Pink helps even skin tone; and Purple helps brighten and reduce dullness. It is one of the prettiest cushions I've seen to date, and I'll love to put this to the test and see how it fares.
The Hello Fab Coconut Skin Smoothie Priming Moisturizer  (S$46) is a superfood-powered, oil-free priming moisturiser that brightens and visibly blurs pores and imperfections for a smoother finish.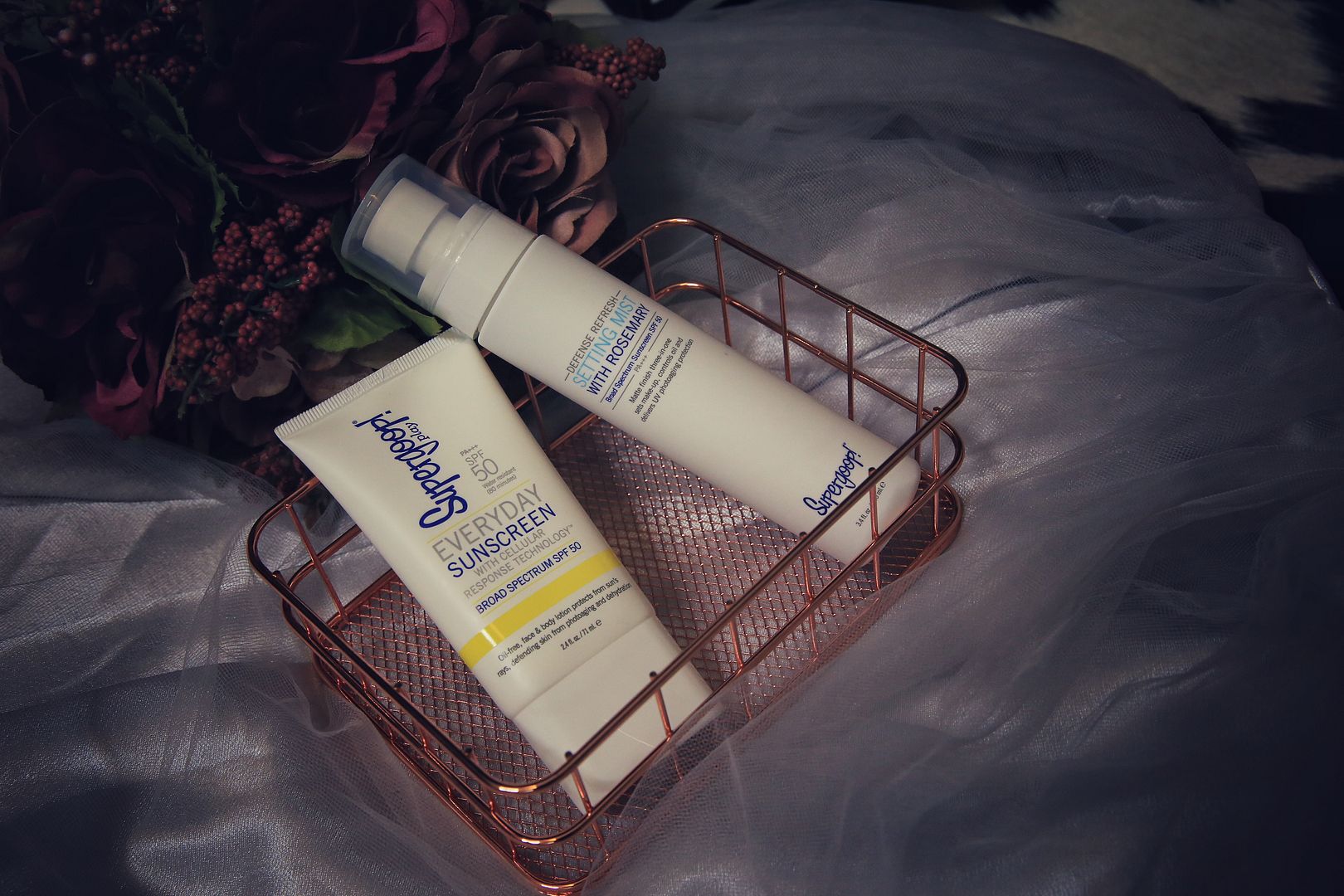 Supergoop is known for its extensive range of sunscreens and I've tried their oil-free Everyday Sunscreen SPF 50 (S$47). What caught my eye this time was the Defense Refresh Setting Mist with Rosemary with SPF 50 (S$17). Reviews for the setting mist seem rather mixed online, but I'll give it a shot nonetheless.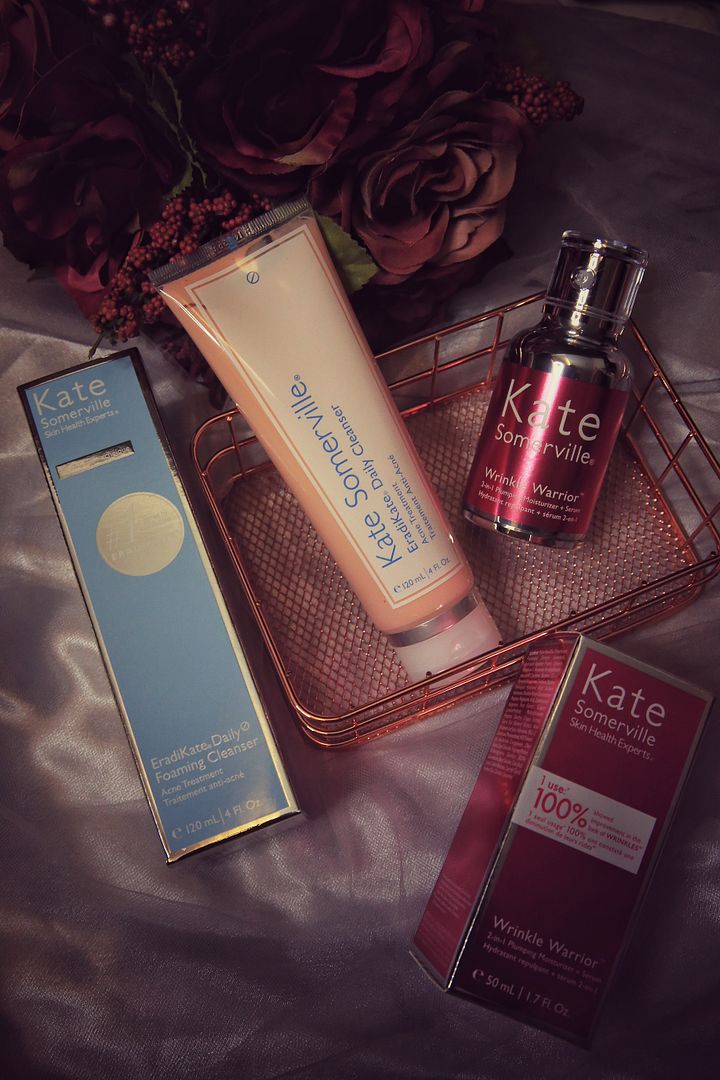 Kate Somerville EradiKate Daily Foaming Cleanser is a powerful, medicated cleanser that delivers a luxuriously whipped texture and three percent sulfur to address acne and blemishes, draw out impurities, and target congested pores. Honey and rice bran extracts calm redness, while natural oat extract addresses excess sebum. Continued usage will apparently result in visibly minimized pores. I can't wait to try!
Anti-aging skincare is slowly worming its way into my beauty routine now that I'm nearing my mid 30s. I've read positive reviews about Kate Somerville's Wrinkle Warrior 2-in-1 Plumping Moisturizer & Serum. Formulated with three sizes of hyaluronic acid to effectively target various skin concerns, this sounds just like what I need for my post-laser treatments. It visibly plumps and hydrates while reducing the appearance of three different types of wrinkles: crow's feet, fine lines, and deep wrinkles. As with many of the brands that I shared, Kate Somerville is also formulated without parabens, sulfates and phthalates.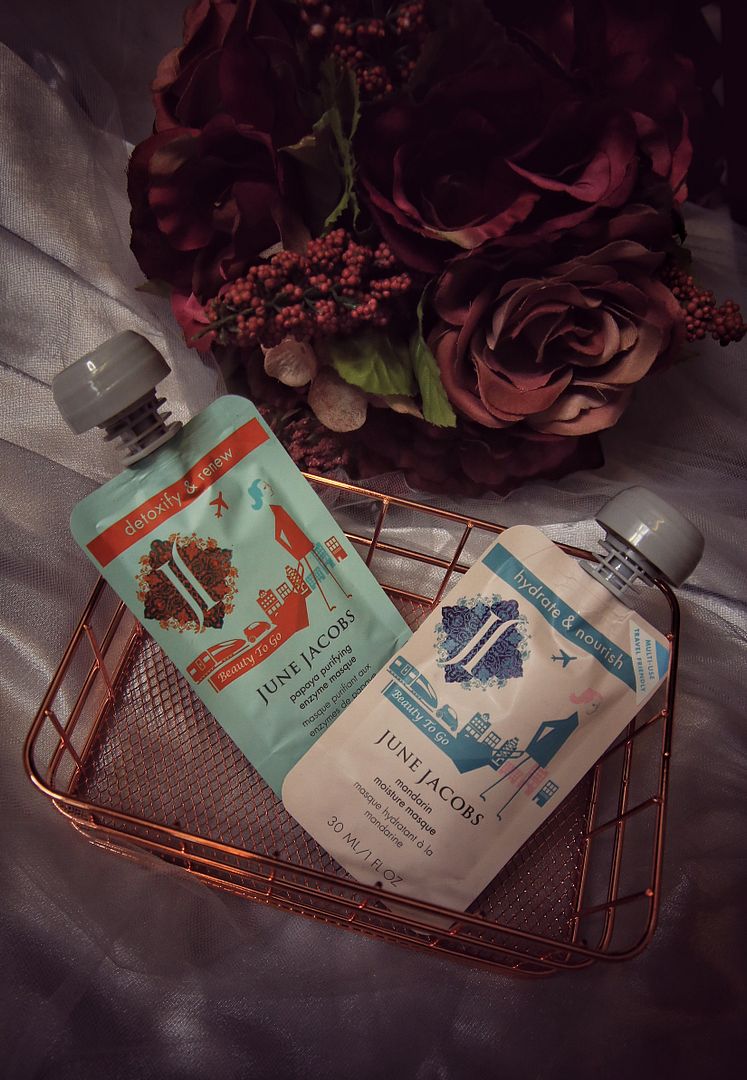 June Jacobs has also unveiled two travel-friendly masques in resealable packs that you can easily pack into your luggage for overseas travels.
I'll be sharing more details about the other products from my Sephora Spring Press Day haul in my next post. Keep your eyes peeled!