Effortlessly chic. That's how I would describe Song Hye Kyo's style in Descendants of the Sun. Her wardrobe staples include easy to wear pieces such as breezy shirts, light linen shorts, A-line skirts and casual t-shirt dresses. If you're interested to find out more about the outfits, bags and accessories that the Korean star wore, you can
check out my previous post here
.
Perhaps I was subconsciously influenced by her style because when I threw on this minimalist jacket set, my hubby immediately exclaimed "That looks like something from Descendants of the Sun!". I was in total disbelief till I looked in the mirror and even then, I still thought my eyes were playing tricks on me.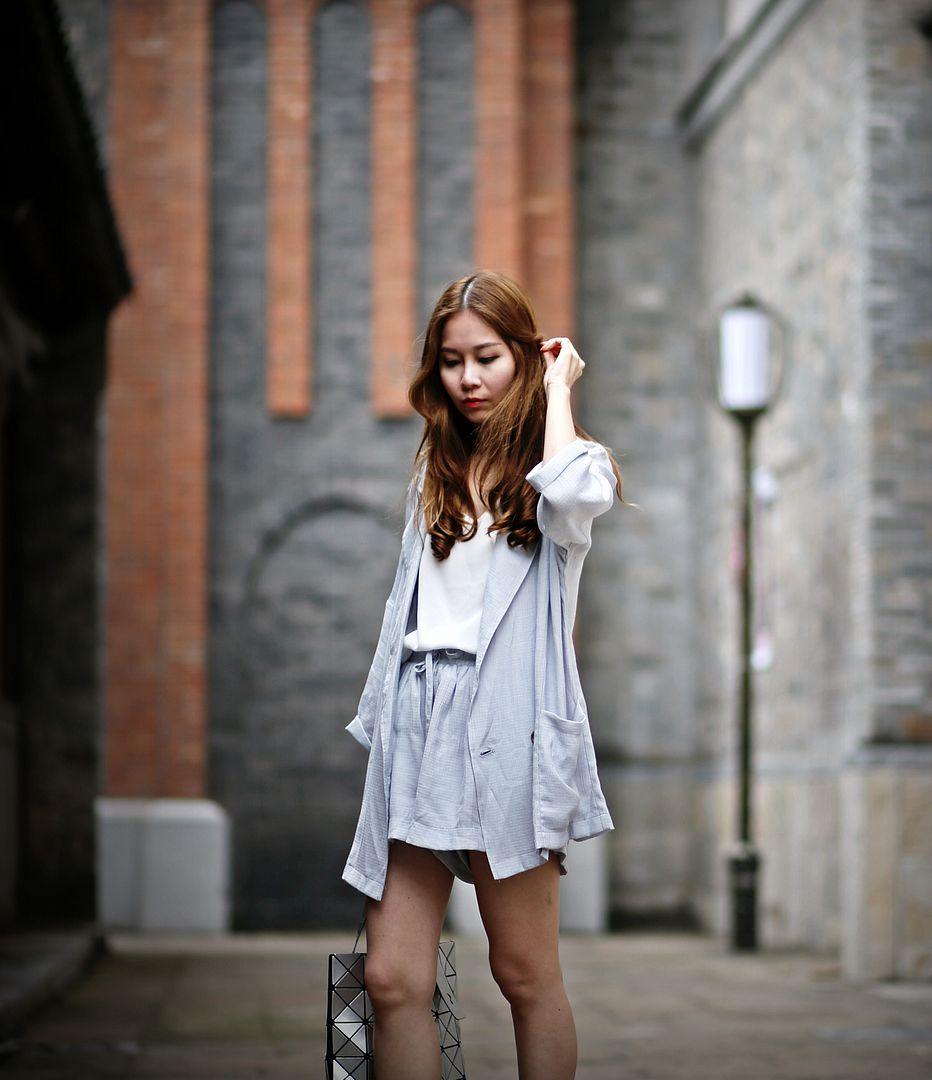 So anyway, to cut a long story short, this confirms that while we may not look like Song Hye Kyo, we can certainly replicate her easy breezy summer style (and hopefully steal the heart of someone like Song Joong Ki)! The oversized BF jacket looks similar to what Song Hye Kyo wore when she first arrived in Uruk.  I am all for jacket
sets as you can break them up and wear each piece separately. Plus, the minimalist aesthetic ensures that you get plenty of mileage.
 My only regret –  I wasn't able to complete the look with the Singapore Air Show as my backdrop. Just kidding. Give me Nanjing's Laomendong district any day. Not only does it look photogenic, you'll also find quaint little shops and cafes at every turn. I had fun exploring and adding touches of modernity to the ancient Chinese architecture with this outfit.