aa
I have a soft spot for beauty brands that go the extra mile to incorporate natural ingredients into their products, which is why Korean brand W.lab left a lasting impression on me. Recently launched in Singapore, you can find their products at aresa.sg, Sasa Singapore, Lazada and Zalora.
Their Blossom White Cushion is one of my favourite products as it offers impeccable coverage with just one application and imparts a beautiful glow on your skin. It is formulated with 33% damask rose water, a natural ingredient that heals and protects your skin at the same time. I use it selectively on parts of my face to even out the skin tone. I love that it comes with SPF50 protection, whitens your skin and reduces the appearance of wrinkles. In fact, I can tell that my eye area has less lines when I use this and it is pigmented enough to conceal my dark circles too!
To add on to that gorgeous glow, you have to check out Bling Bling Cheek, a multi-purpose blusher that also doubles up as a highlighter and eyeshadow. It is created using a hand-made baking technique with Smart Complex Oil Coating System to enhance the durability and adhesiveness of the blusher to your skin.
I also adore the pocket shadow palette in Edge, which comprises 5 matte and 5 glitter colours. This multi-functional palette can be used as eyeshadow, eyebrow shading powder, and highlighting and contouring powder. How convenient, especially for those of us who are constantly on the go.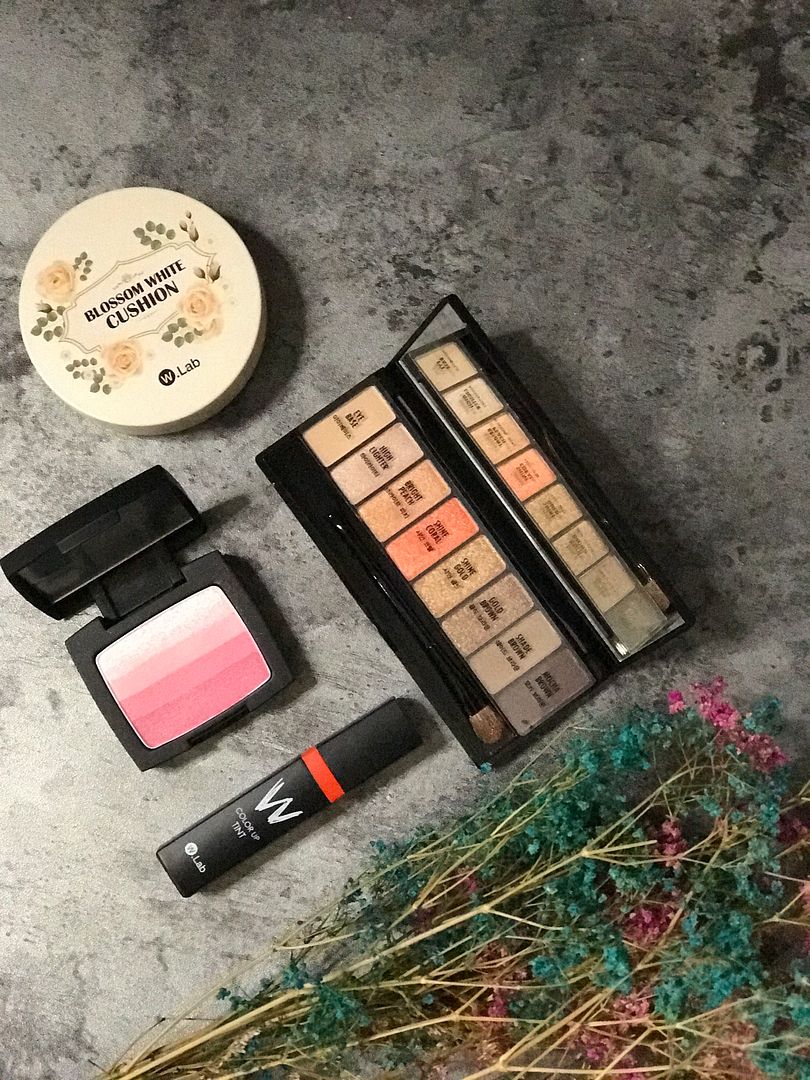 Here's a look that I put together with the above products: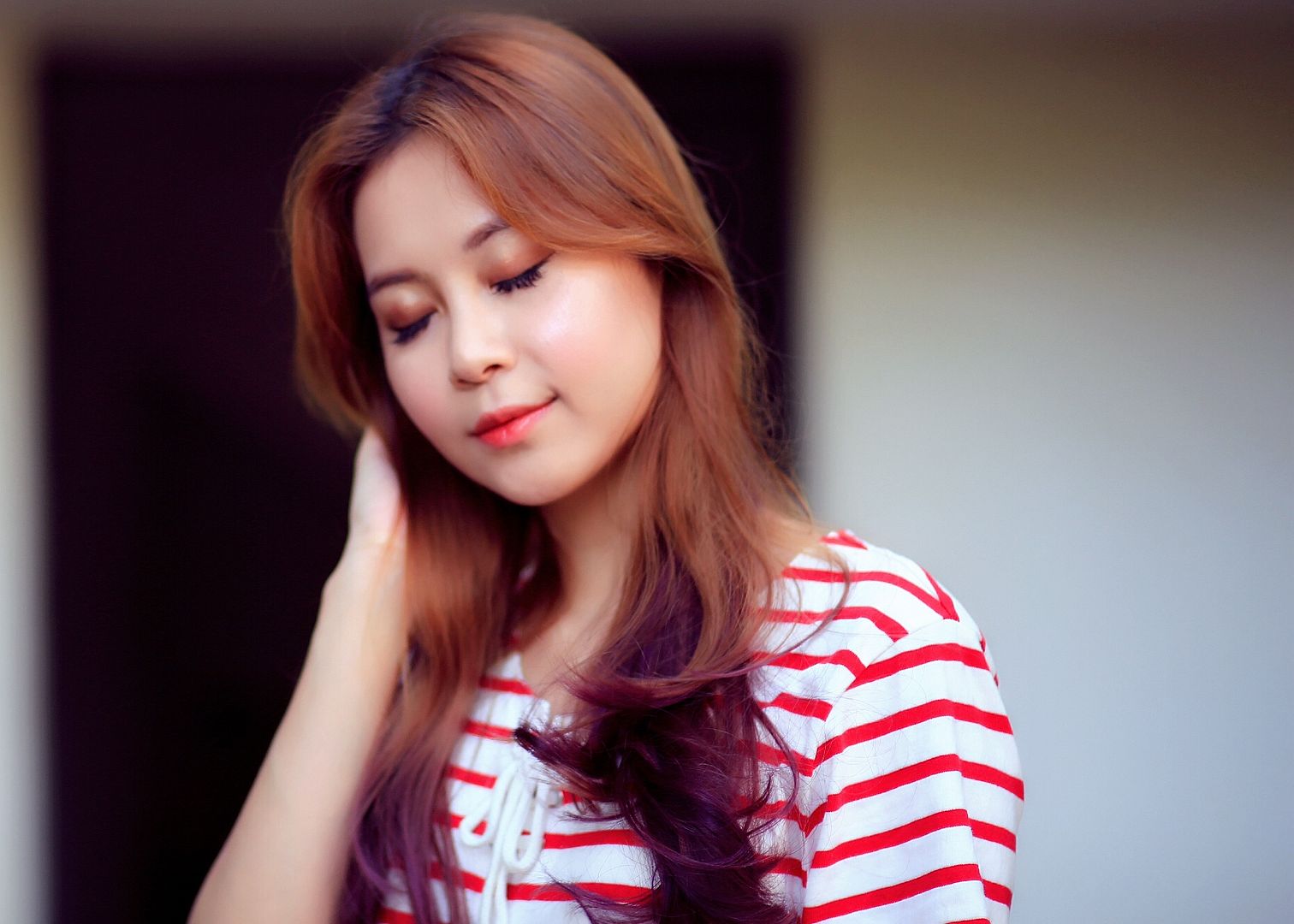 While makeup has the ability to enhance our features, maintaining a good skincare routine plays just as important a role (if not more). It probably didn't come as a surprise that W.Lab has a dedicated skincare line to complement their makeup products too.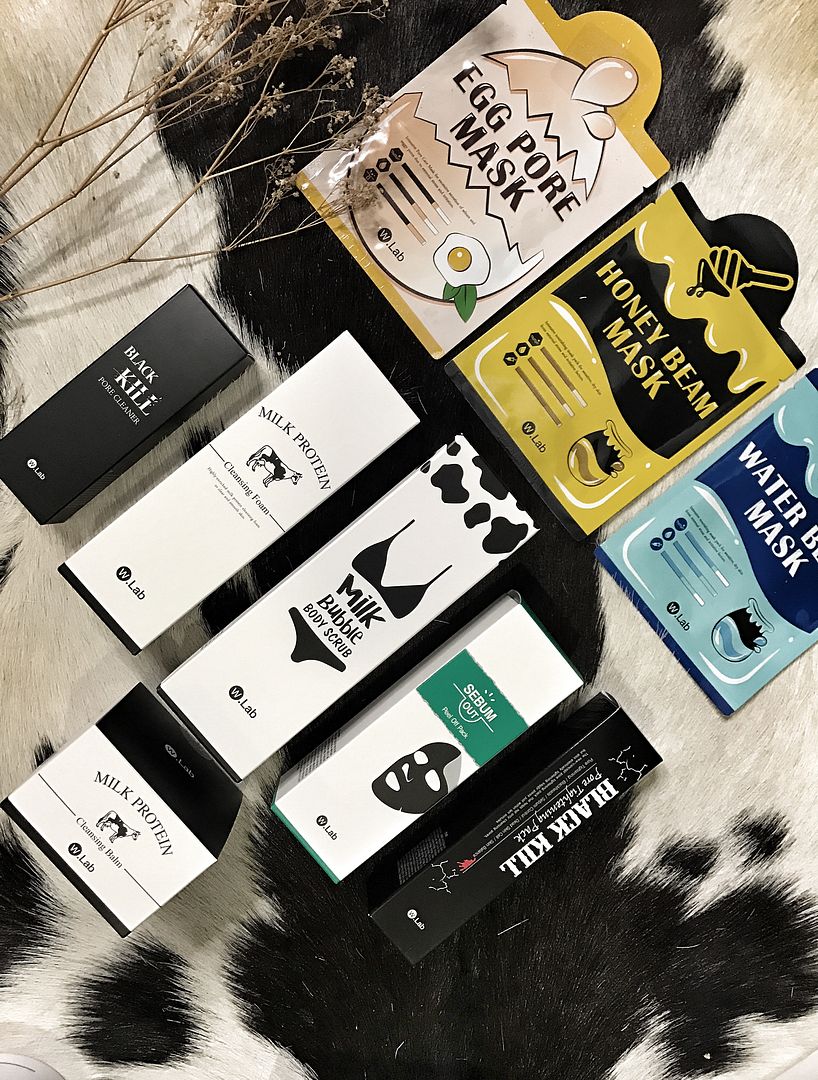 At the end of the day, I always make it a point to thoroughly remove all the makeup on my face before heading to bed, no matter how tired I am.
If you're looking for a heavy-duty makeup remover that doesn't leave your skin feeling taut, you have to give W.lab's Milk Protein Cleansing Balm a go. It gently melts away sebum and thick makeup yet leaves your skin feeling moisturized. Use the spatula provided, scoop out a small portion (as pictured) and that's all you need to cleanse your entire face.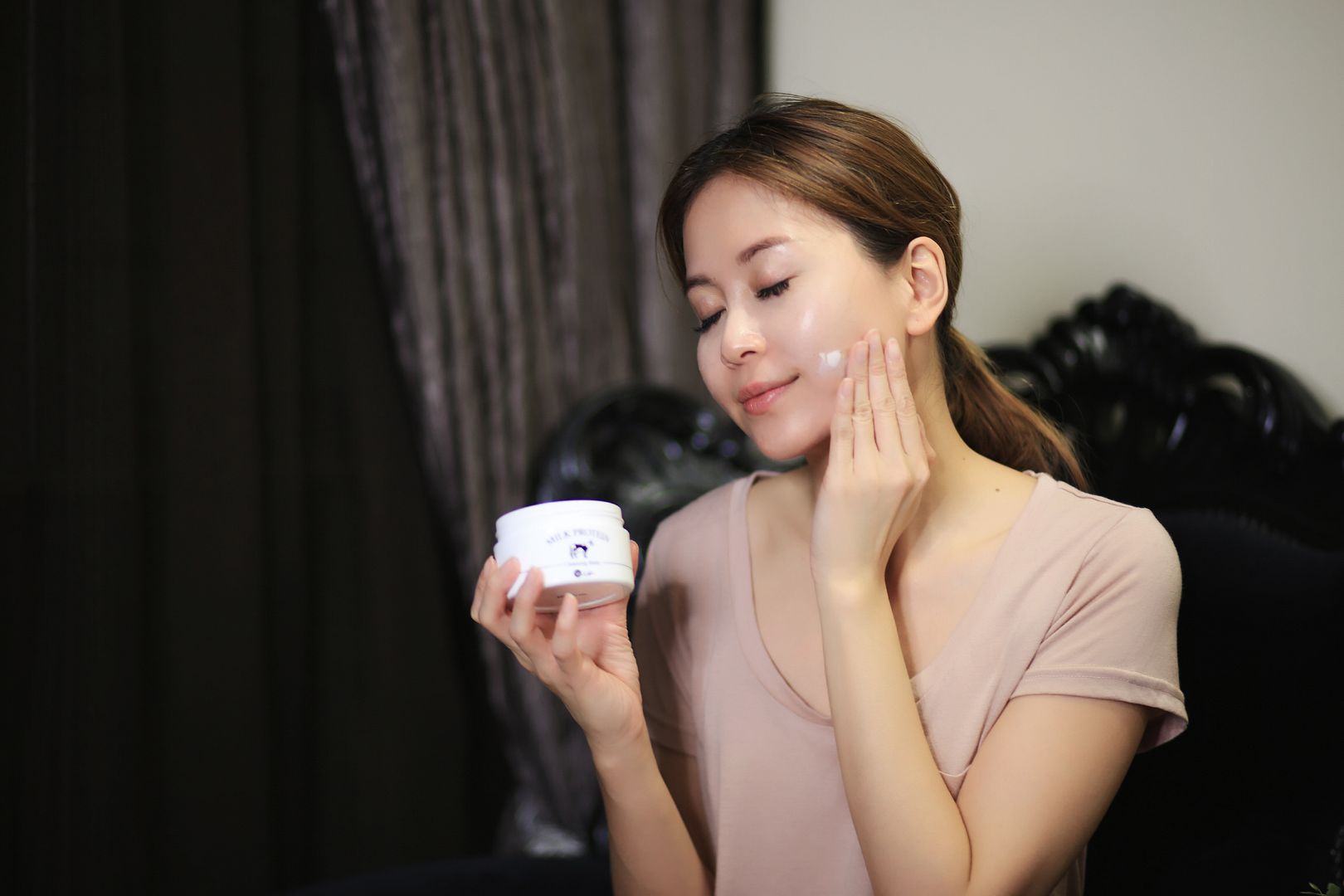 I hope you enjoyed my review of these products. Now, I can't wait to try the other goodies in this range!