Another amazing promotion happening at MFP again.  After the much talked about 7 luxury bag giveaway last year,  they are back with more.  This time round an one-of-a-kind Prada Croco bag up for grabs.  For those fashionistas out there,  exotic skin items has been the rave from all the international brands in the last 1-2 season… well for most of us,  we can only dream of owning one as the prices are usually exorbitant.  So, this is your chance of owning one for FREE!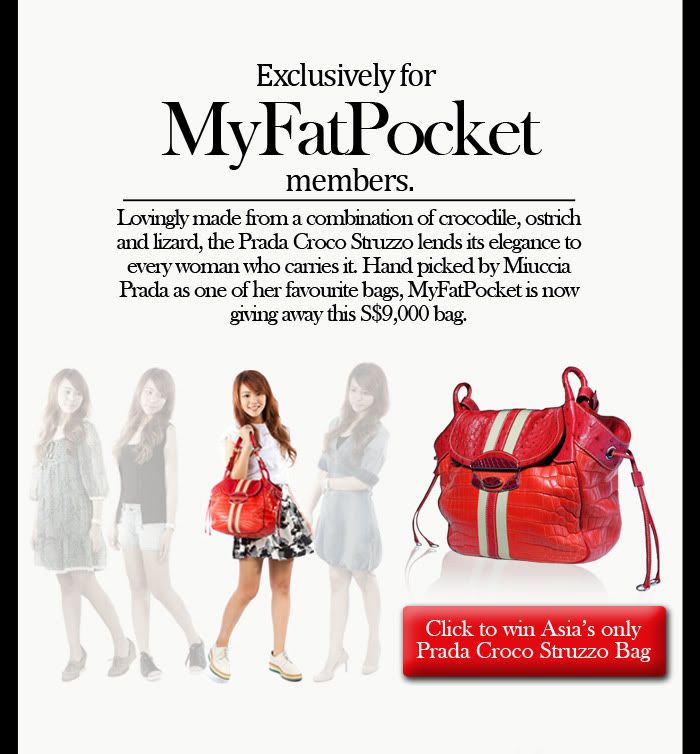 MFP has made it even more easy to participate this time… you only need 3 simple steps!
Click on this link to join:
http://www.myfatpocket.com/component/contest
Hurry!! This contest ends on 31 aug 2012.  Good Luck ladies !