My first exposure to DHC was their collagen drink and then moving on to their skincare.

But right now, they have more than just these. DHC launches their debut Haircare Range!

There are two ranges right now:
DHC Q10 Revitalizing Hair Care Shampoo and Treatment that targets thin hair and limp hair concerns
DHC Light and Smooth Shampoo and Conditioner for people with dry and undernourished hair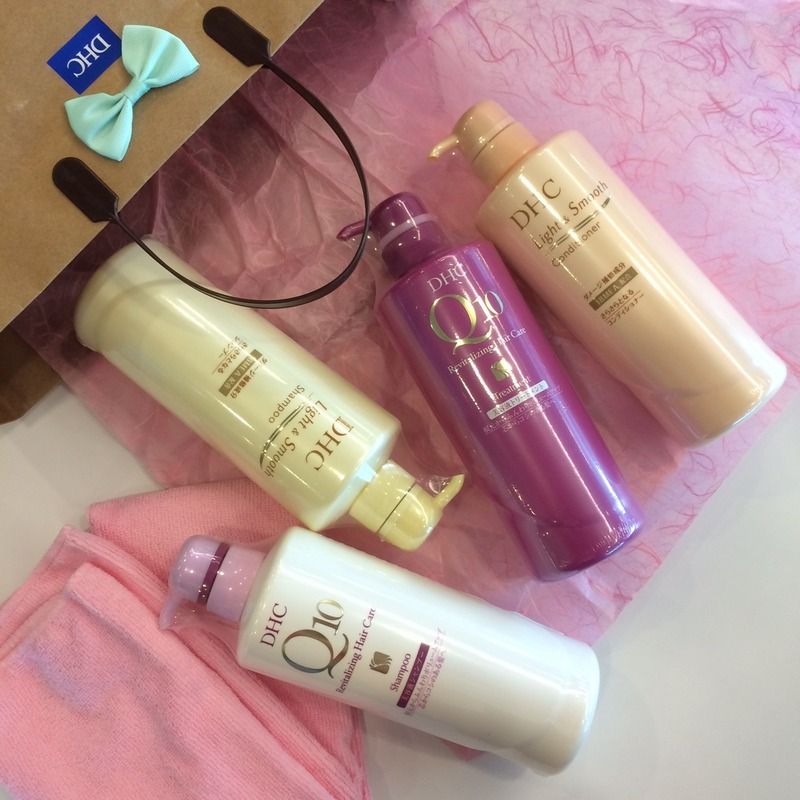 I think both ranges suit me well because I am anaemic so hair tends to fall more easily and on top of that, I have very dry hair 🙁

Q10 Revitalizing range is also suitable for people who have grating concerns as it contains Coenzyme Q10 – an essential ingredient required for maintaining the youthfulness of the hair that also keeps the scalp healthy and moisturised.

Light and Smooth range is a unisex range for people who have dry and hair breakage problems. Other than keeping the hair smooth, it also has a fruity floral fragrance to leave users feeling relaxed and refreshed after each use.

All shampoo and conditions are retailing at $19.90 at Watsons.