It all happened too quick. James could not digest the day well because it was full of surprises for him.

It all started from Nando's when they gave birth to their new addition to the menu – Mango & Lime. Who would have ever thought that they would make such a good pair?

It was like our love story. We started out as being acquaintances for 3 years before we finally spoke to each other. Know what? Mango & Lime existed as well but they were never infused together right? That was just us.

However when the powers are combined, you will only experience nothing but a whole new level of fruitiness!

.

Our VERY early Valentine's day went really well. It started out from a simple food tasting (James' thought so) at Nando's. Ironically, my first visit to Nando's a few years back was also spent with him. Boy, he is a fan of them! He can easily finish one whole chicken by himself.

We ordered a few dishes in Mango & Lime flavour along with our favourite – Extra Hot. We love our spicy food too!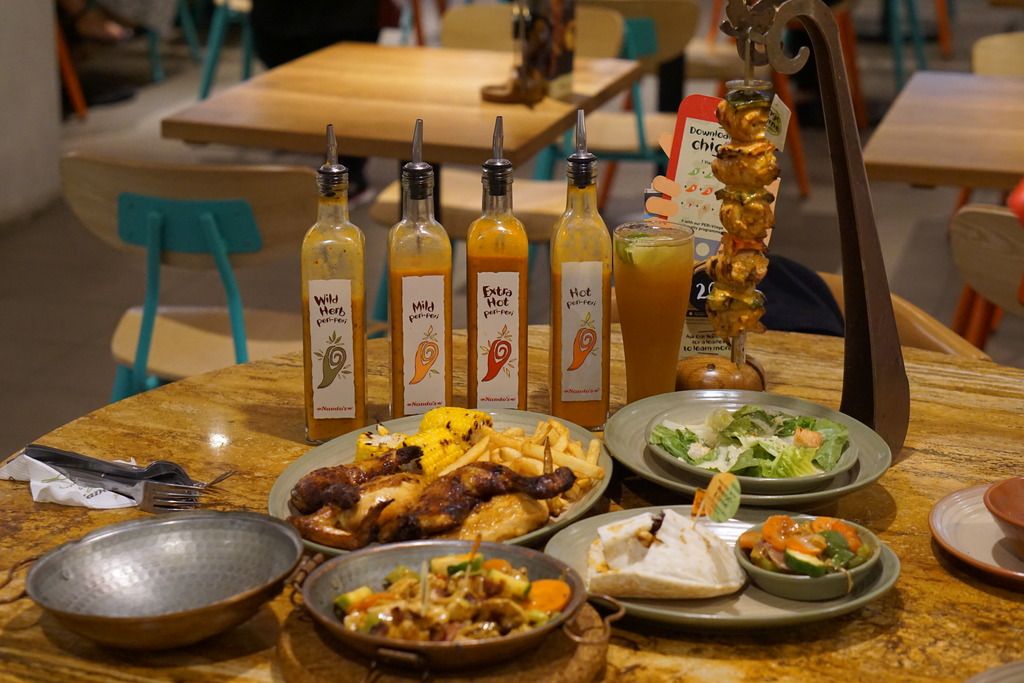 Look at the chicken below, he finished more than 1/2 of it on top of the other sides!





After the meal, everything looks normal to him. I brought him to Orchard to shop and got him his favourite bean bag chair! All he knew was "Okay, Maybeline is gonna plan the day so I will just go with the flow". I was busy sounding him out what are the other items that caught his attention but he did not want me to spend too much on him. SO SWEET. The truth was, Daen and Melvin from The Good Folks were on standby to help me with the items. All I had to do was to send them the pictures and they would buy it for him.

We drove over to VivoCity to park for dinner 4 hours later. This stupid guy even scolded me for being stupid when I walked towards HarbourFront. He thought I lost my way. LOL. He sensed something amiss when I walked towards the Ferry Terminal to ask for directions.

He went "ARE WE GONNA DINE IN THE SEA? ARE WE?". Only then, he realized that we were walking out of the building … towards the cable car.

To his surprise, Daen and Melvin APPEARED with his gift (to be revealed later). He was so taken aback. Me too! They surprised me with a bouquet of flowers and upgraded my cabin to a floral cabin behind my back. Thank you Nando's and The Good Folks!!! :') YOU GUYS ARE GOD-SENT!!!






James was exceptionally excited about the dinner because he did the shoot for them few years ago but never had a chance to experience the real thing. I saw his face on the website when I was making the reservation, his face on the voucher with a girl but the girl wasn't me. THAT IDIOT! Lol.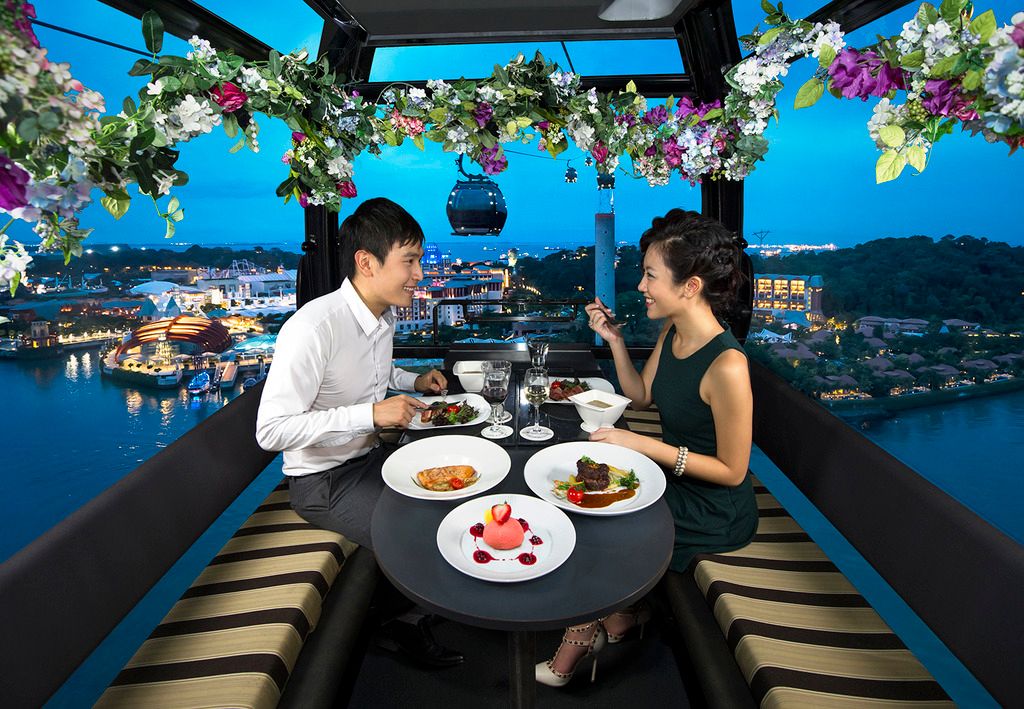 Check out our beautiful floral cabin. We felt so so blessed and we were not sure what good have we done to deserve such love.






He got a new wallet (like finally!!!). We walked into Prada a few weeks ago and a particular design caught his attention. He refused to buy it because he felt that his current wallet was still usable.

A big shoutout to Dean and Melvin again for buying the last piece for him! They had to wake up earlier and buy it right before the food tasting you know?! 101% for the effort :')






Thank you Nando's for giving us the opportunity to fall in love again and again. We will be like Mango & Lime, bringing nothing but flavors to the people around us!