This isn't my first trip to the royal mail but the last round was to the restaurant. This round, we went upclose and personal with the bar side! Best part is they are introducing new specialty cocktail and British-inspired tapas to its menu!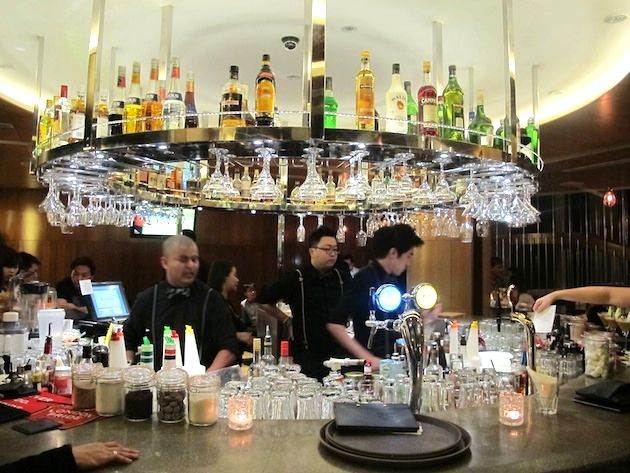 Apart from the food, we were well-entertained by the interactive duet. In fact, they tried to drag couple of us to sing together with them.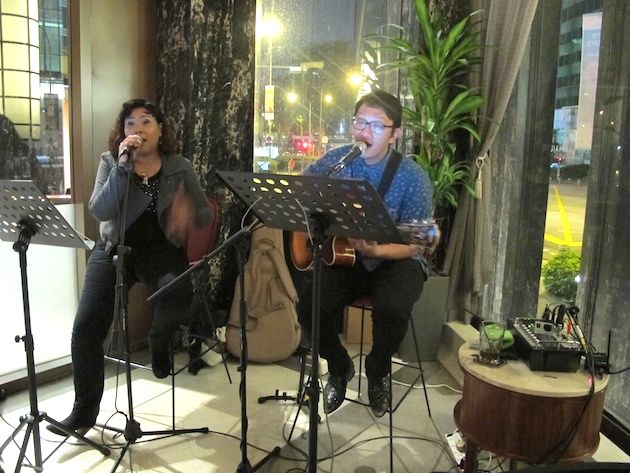 This pic just scream Bliss!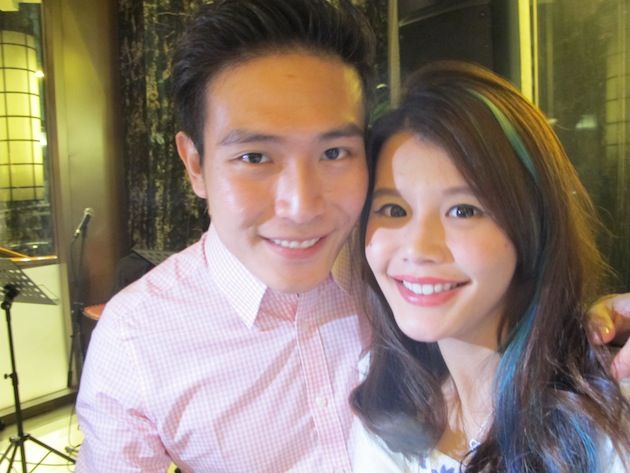 Enjoying one of the their two signature drinks: Timeless English & old fashioned spice. J's favorite was the latter as he has quite a few glass of it before i convinced him to try something else.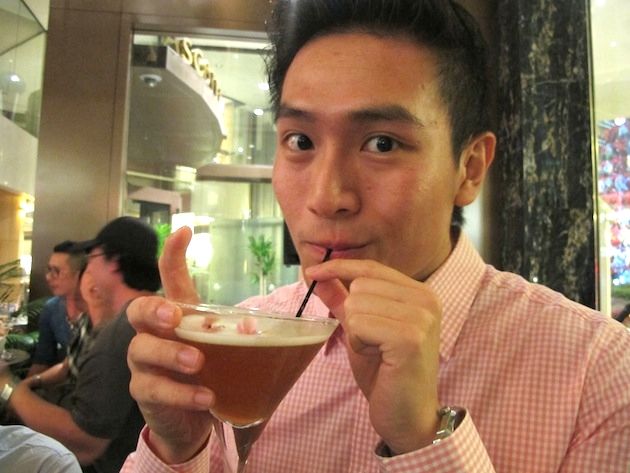 See! The result of having too much Old fashioned Spice.. now he has to share his cocktail with me!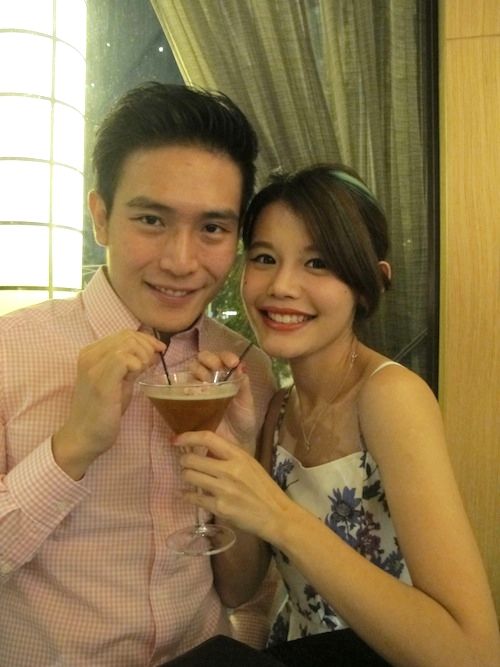 This boy has always been there with me for all my events be it rain or shine! So i just had to reward him for his efforts with the all time favorite forehead kiss when he was super engross with his cocktail drink!  *Territory marked* Heh Heh Heh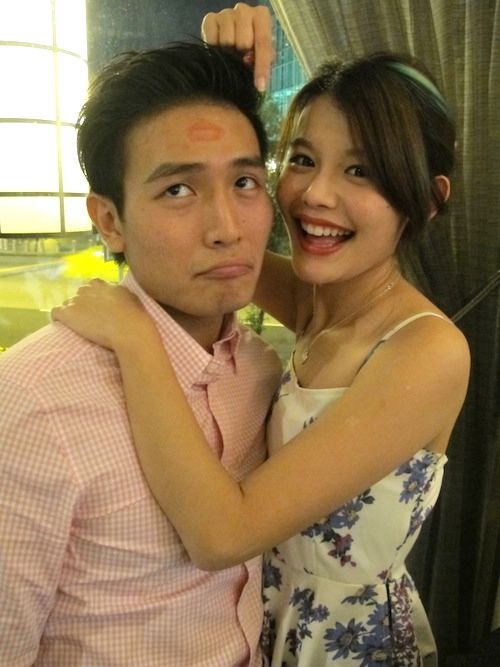 My personal favorite was this Cubed Beek Steak accompanied by spicy crab tomato and Bearnanise sauces. Totally irresistible! You would never just stop at one serving after you tried the first!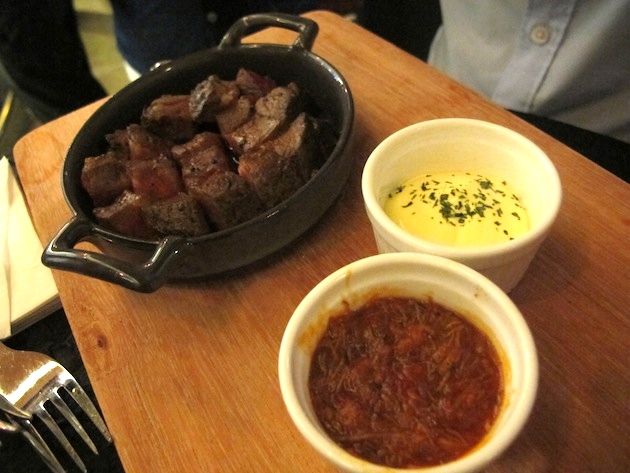 The Bamboo Clam with cubed squid and Ah Char sauce was also great ! It went well with the cocktails we had that night.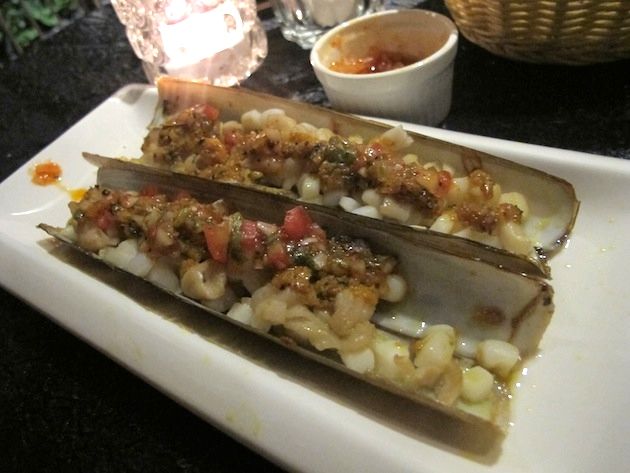 Sweet Potato Chips served with Onion and Shallot Salsa. It definitely look as crispy as it tastes. without the sauce, the chips were already tantalizing. Dip it in, the enjoyment just increases manifold!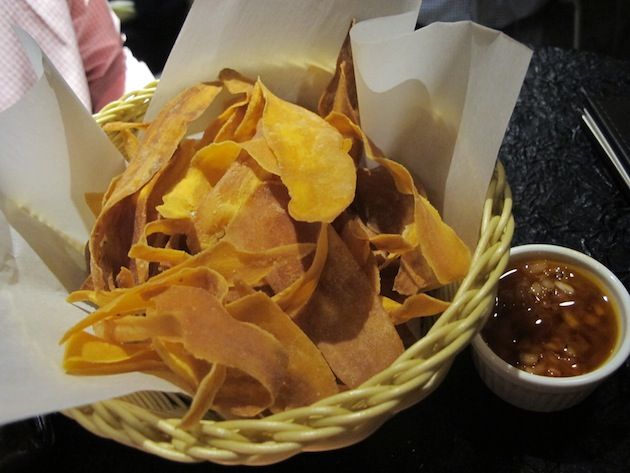 Me, on the other hand, prefer sweeter drinks. I gave almost all cocktails a try!!!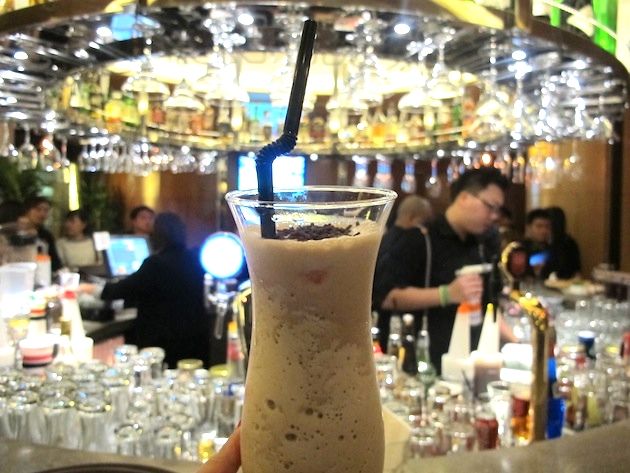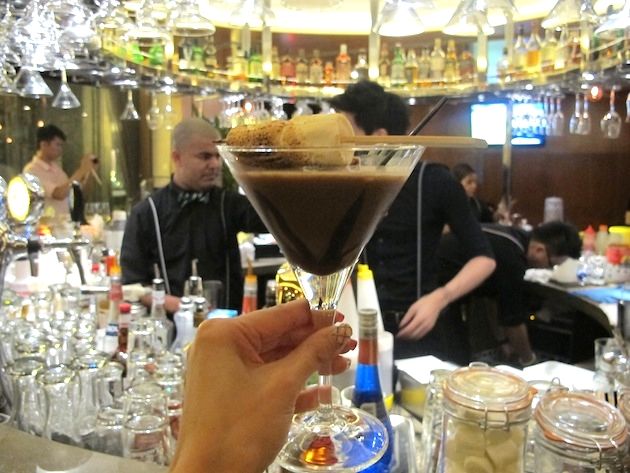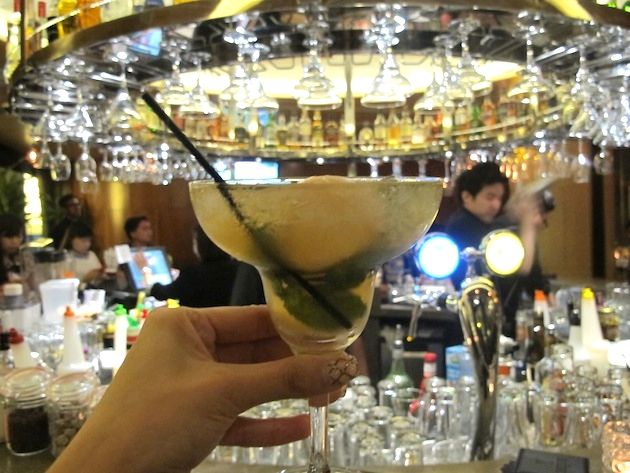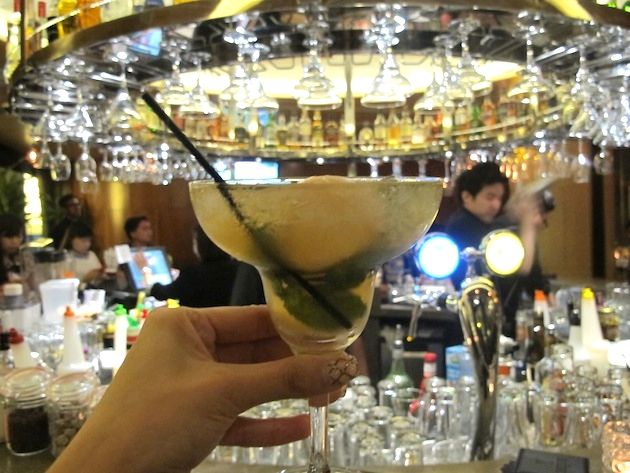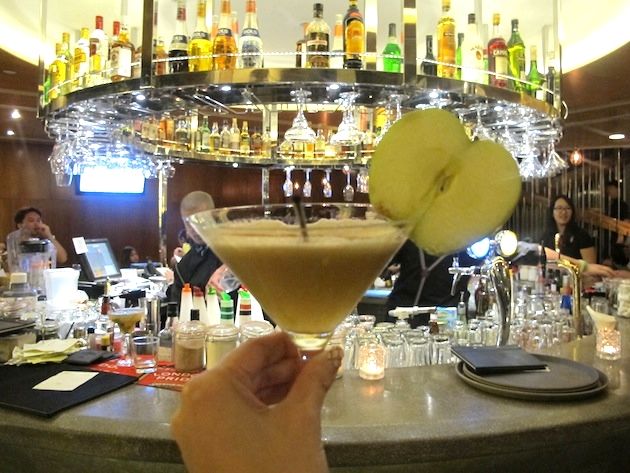 I can never drink with an empty stomach no matter how much or little the alcohol content is so I ordered my favorite Fish & Chips!
The fish was so fresh. It was crispy on the outside but juicy on the inside.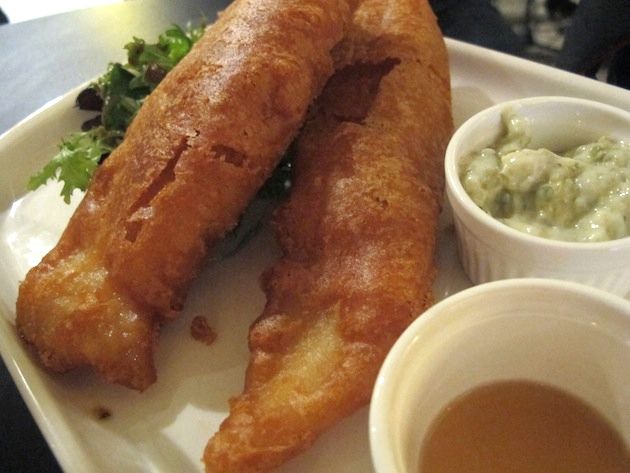 Pizzas are really good for group gathering!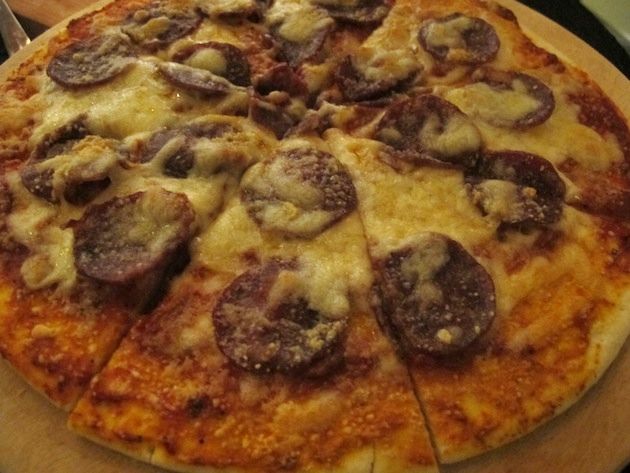 Chilling at The Royal Mail isn't as expensive as you think.
The Royal Mail Bar Daily Promotions (6pm to closing)
• Monday: $5 Dirty or Dry Martinis only
• Tuesday: 1 for 1 House Pour and Premium Wine
• Wednesday: 1 for 1 keys by the Glass
• Thursday: Half-Pint Draught Beer for $5
• Friday: $10 Champagne by the Glass
Happy Hour
Happy Hour at The Royal Mail Bar is from 5pm to 8pm, where all specialty cocktails go for $10 each, and 1-for-1 House Pour (Gentlemen's Pour 45ml) go for $15.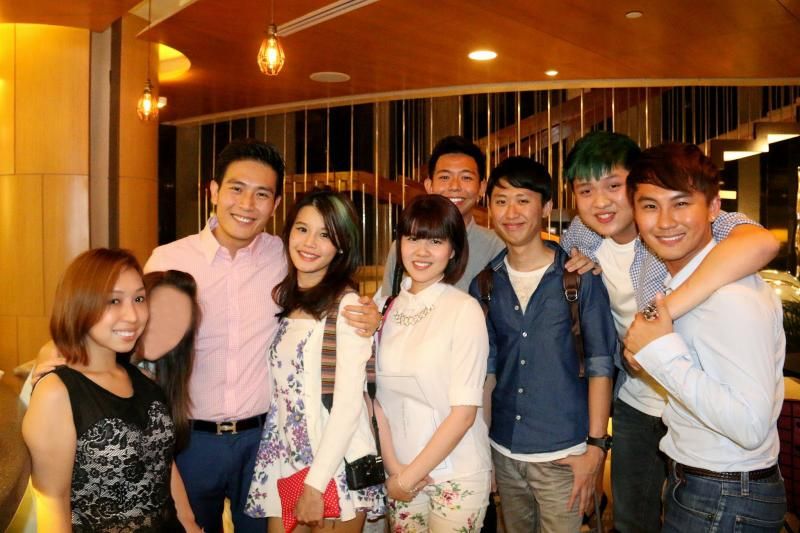 The Royal Mail Restaurant & Bar:
The Ascott Raffles Place Singapore, 2 Finlayson Green, Singapore 049247
Contact: +65 6509 3589
Facebook: http://www.facebook.com/TheRoyalMailSG
Opening Hours: Mon – Fri: 3pm to 11pm