I'm back with an online shop!!
This shop not only has a lot of varieties, but also A LOT of styles to suit your different mood.
You know, at times you just wanna be girly, and at some point of the week, all you wanna do is to just be in casual, comfortable wear or stylish.
It's a one stop for all place.

This is their latest collection – Dainty.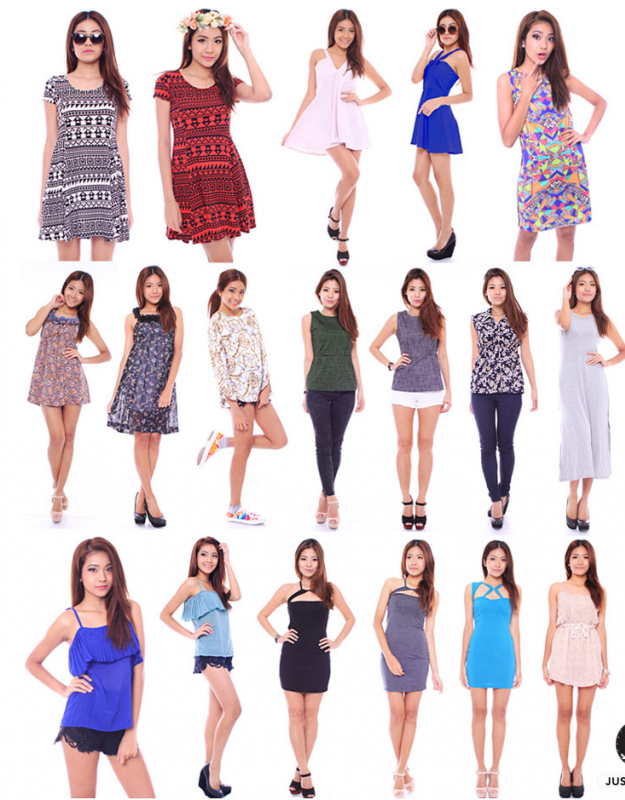 I like the colour of this dress, what about you?
And it doesn't hurt to be fun.
This Peplum Shift Top (Grey) is so versatile because you can easily pair them with a pants for office or shorts for shopping/lunch date.
And as you can see, there's casual, dressy, stylish n chic.
All these different styles can be seen in just 1 collection!
You will be lost for words when you visit their web and look at the different amount of choices they have for you. It's hard. Extremely hard not to like anything there.

The good thing about them is that they list down their model's height and sizes so that you can gauge if you can fit into their clothes. Thoughtful yea? You can prevent buying oversized or undersized clothes this way.
I had a hard time picking my choices as well but I ended up with a hot red tank dress because it was quite similar to the dress on top and I don't think I have and red dress as hot as this.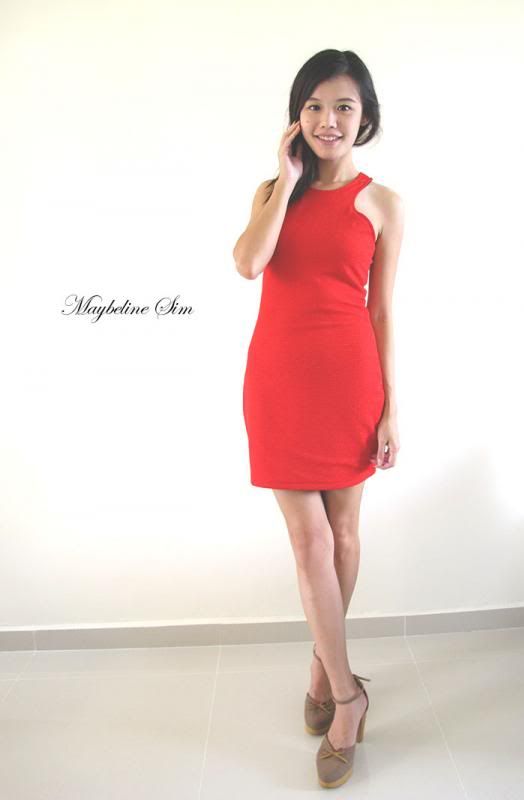 The material was also comfy and stretchy.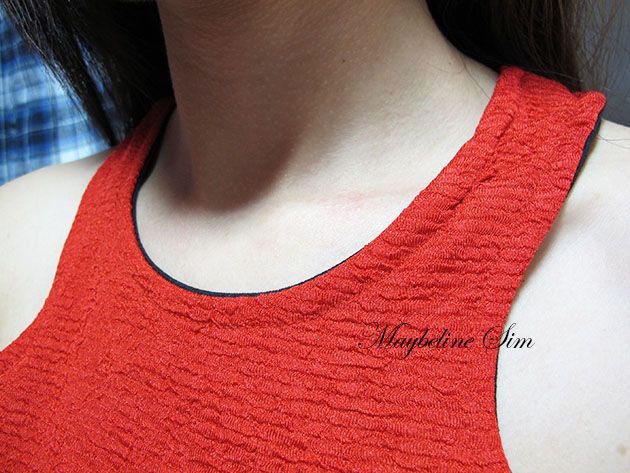 This dress is not in the latest collection but they have this in nude as well!
This was initially my first choice but I wanted to have a fairer effect 🙂
Yeap, you can cheat by wearing darker or louder clothes to look fairer!
I also got this A lined Midi Skirt (Light Blue) for myself!
I love how feminine one can look with this.
I am still searching for a similar top like hers to match the skirt!
Do let me know if you come across any! 🙂
The lady running the shop is really friendly and responds pretty fast so you can shop and pay with ease 🙂
Be sure to visit them at http://www.justamaze.com!
Hurry up before everything goes out of stock!