I must say that we are pretty lucky because this is our third media trip this year 🙂 Of course, we are thankful for every opportunity given and we look forward to the next!

The last time we visited Genting (separately) was more than 10 years ago so we were glad that this chance came by. Anything to get out of the humid Singapore right now!

We left Golden Mile at 10.30pm and arrive in Genting the next day at 5am with some stops in-between.

After we checked in to the hotel, we had a short nap before making our way to the first activity: "Ice Age Collision Course".

I can dare say this is the spot in the whole of GENTING with the MOST kids!  This is simply because it is an interesting & good learning stop for the kids especially if they are BIG fans of Ice Age characters!

If you are going in a big group, do note that you will be divided into team of fours to solve the 3 challenges within 10 minutes! I shall just reveal one of the easier challenges:  You are suppose to relate the constellation sign to each Ice Age character! Not that easy huh!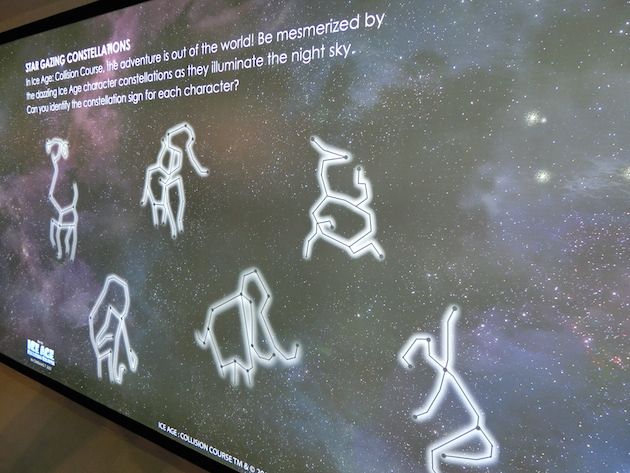 I shall leave you to discover the other two challenges & not spoil the fun for you! If you manage to complete the tasks within the allocated time of 10 mins, you are entitled to take part in their on-going Instagram contest where you are suppose to do the most interesting yoga pose with that signature hazelnut in the movie!

Our best attempt since we aren't the most flexible couple! Lol!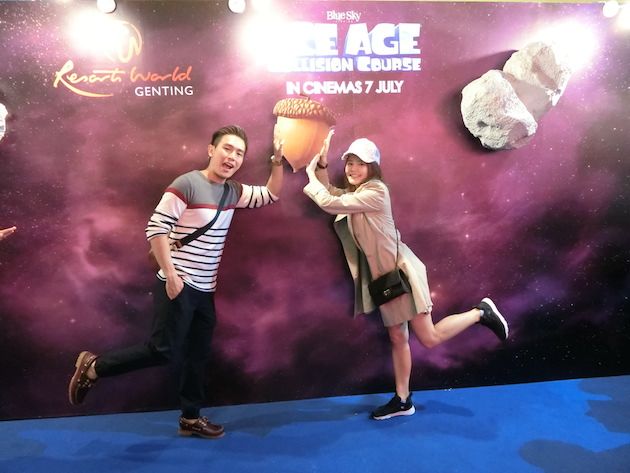 Another must visit is the "Power Rangers" Show – It's Morphing Time! That was the highlight of our entire trip! James couldn't control himself and immediately revealed the child in him as we waited for the show to start! Seems like his childhood was pretty much made up of Power Rangers!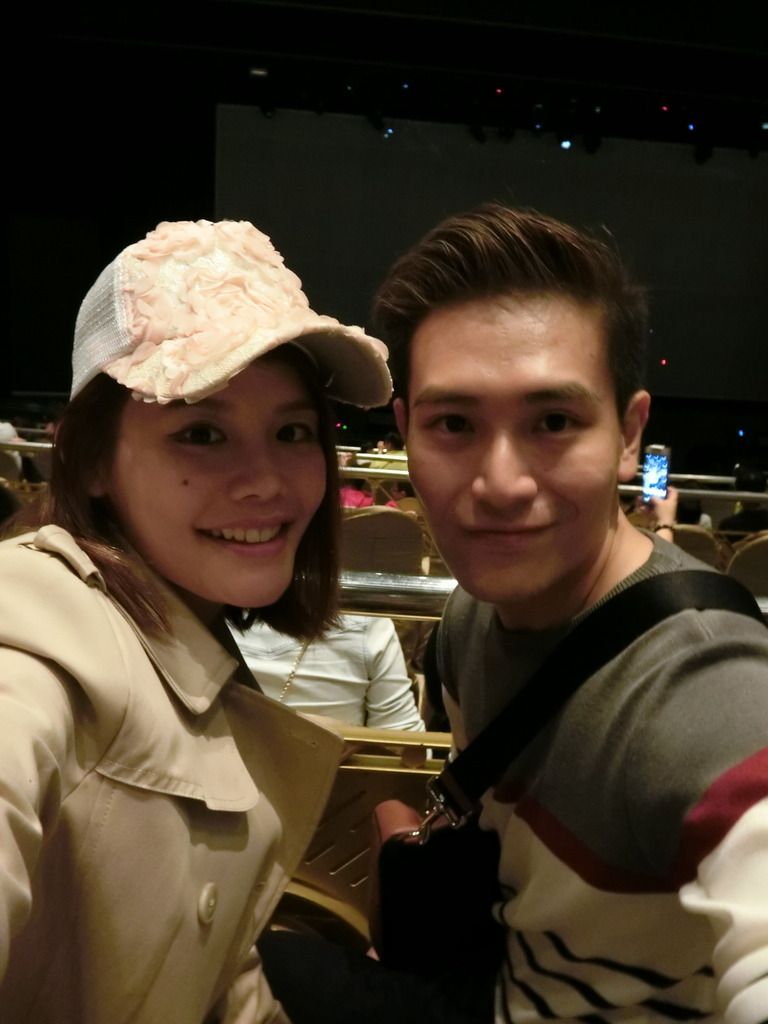 The general plot revolves around pink ranger being kidnapped by the baddies & how the other rangers saved her in the end! No problem getting the kids to go crazy over this play! Next question then is how about the adults especially one who did not have a power rangers forming a big bulk of her life like ME?

Ok my truthful take is even though I may not be able to relate as much as J did! It was still worth my time catching it! Firstly, I like the fact that there isn't a boring moment. The action began right from start to the end with well choreographed fighting moves! I can just imagine how much the power rangers panted under their masks!

Secondly, both the power rangers & the baddies were very engaging with the crowd! The excitement on every kids' face is a testament to that! For instance, the baddies would jump off the stage to tease the crowd & the power rangers calling out to the crowd for aid. In their response to save the 'world', the 'world' also responded!






Beautiful graphics with vivid colours litted up every corner of the stage as the power rangers danced into action!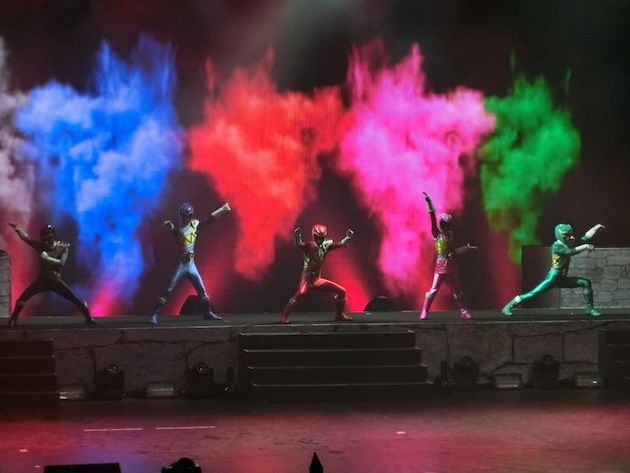 Adult fans of Power rangers like J & parents who are bringing their children to GENTING, are strongly recommended to catch this show! There is even a photo opportunity with the power rangers right after the show at an affordable fee!






Shedding some light on the shopping scene in GENTING, there is a Nike Factory Outlet and they are really way cheaper than the outside retail price. I went to ask around and everyone told me that the shop is authentic. Nike lovers, rejoice!

Trendy and pocket friendly clothes/shoes can also be easily found at Padini, Cotton On and many more retail shops.

Whereas for food, there were SO SO many restaurants to choose from! We were simply spoilt for choices! But my favourite is still THE FOOD FACTORY HI-TEA BUFFET!!

The selection was relatively wide (see below). Not to mention, the price of the buffet was super affordable for us (after the conversion from RM to SGD).

Their Hi-Tea Buffet starts from 12pm to 5pm at RM38 nett/adult & RM10 nett/child. Whereas for dinner, it cost more at RM68 nett/adult & RM28 nett/child.

We had dinner elsewhere that night. So sadly I did not had a chance to try out their dinner as much as I would like to after trying their lunch! I am guessing that the variety will be even larger for dinner!!!






Enjoy delicacy from East to West, from Dim Sum to Indian Food to Western Food. Everything was served piping hot (excluding desserts of course).


There were a lot of stations to choose from but I was too busy filling my tummy, hence, the lack of photos.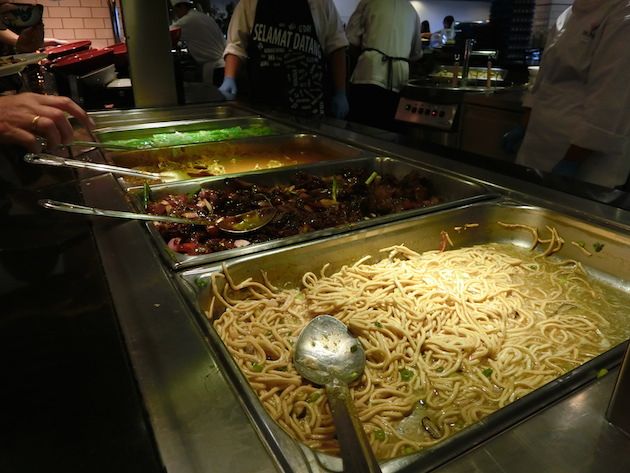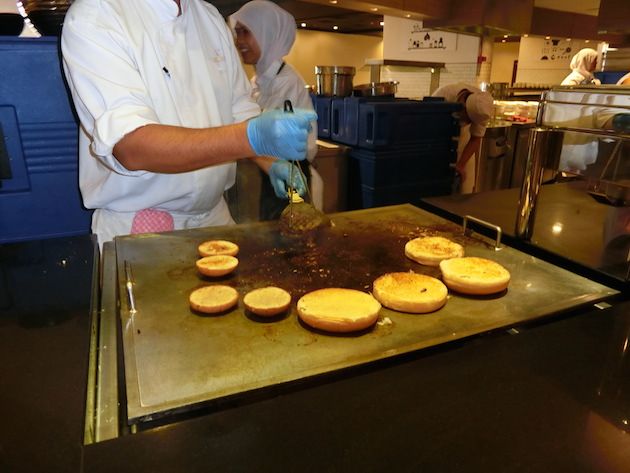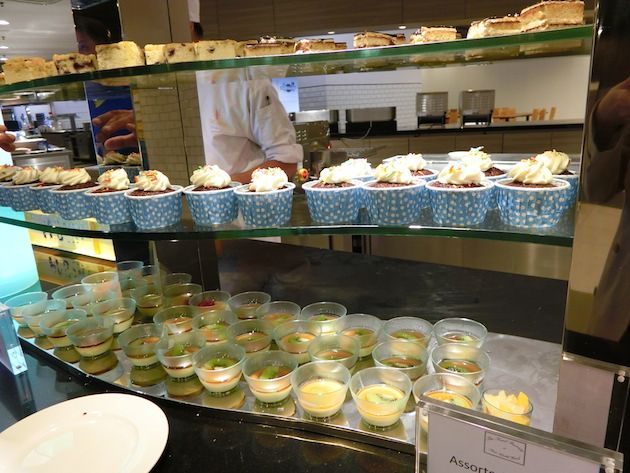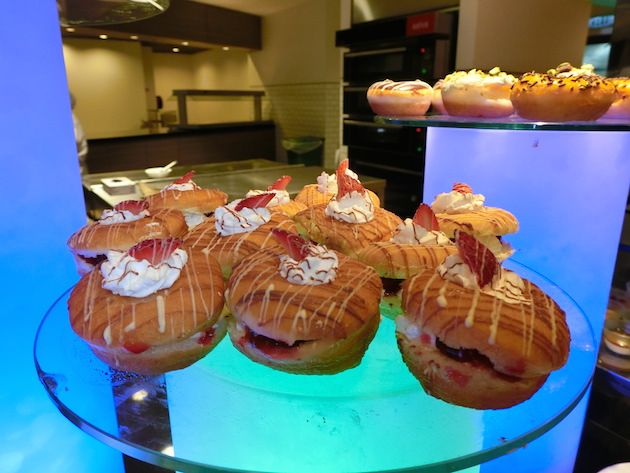 At night, we tried Rajawali. Rajawali is located at Awana Genting Highlands Golf and Country Resort. If you were to visit this place from First World hotel, you will have to take a coach down. The traveling time via coach is about 15 minutes.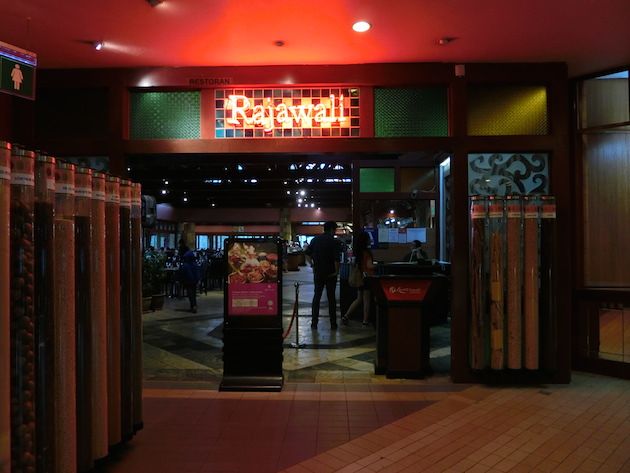 Like The Food Factory, it also also a buffet-styled dining experience for us. As expected, you can find another round of East meets West experience.

We had the privilege to seat at the balcony area which overlooked a picturesque view of greenland and mountains! It was really breath-taking! SO much so we almost forgot about eating all together! lol!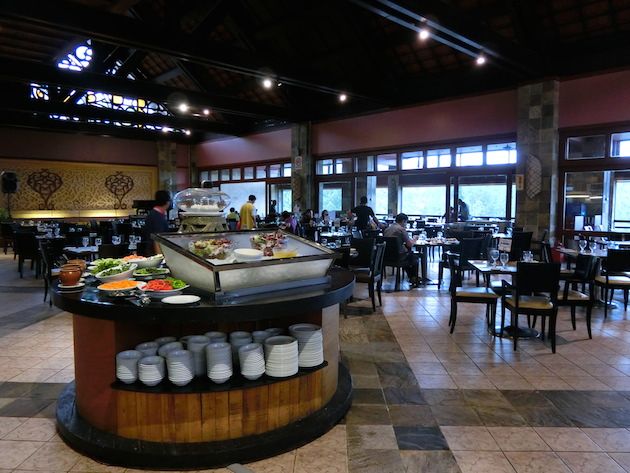 The Vegetable Fishball soup was the bomb. We couldn't help but fill up our bowls again and again.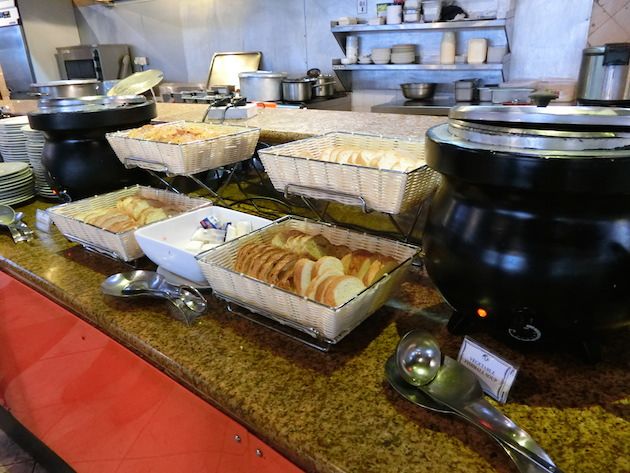 Stir fried Clams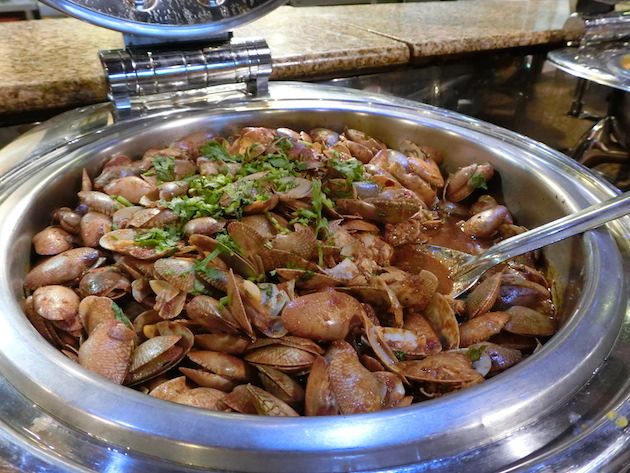 Curry Fish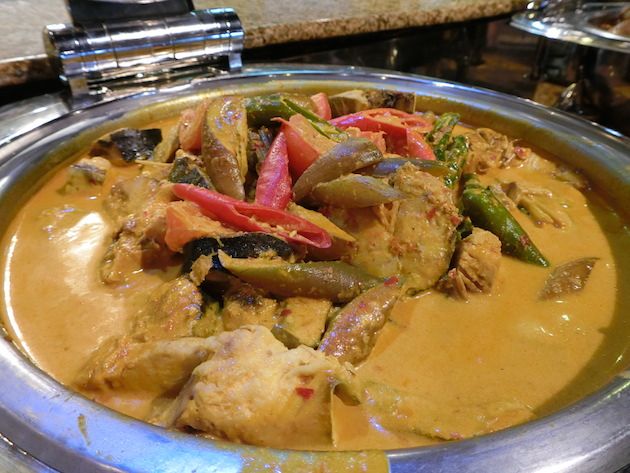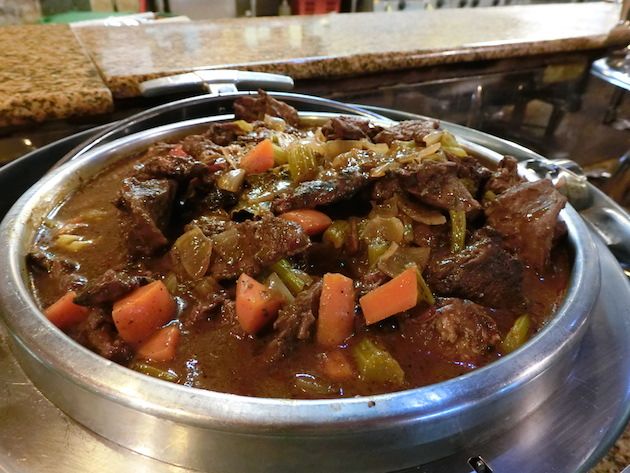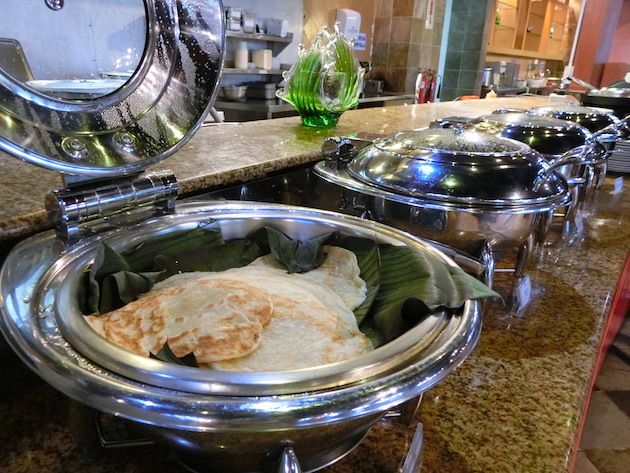 The dessert table was so instagram worthy because it was super colourful!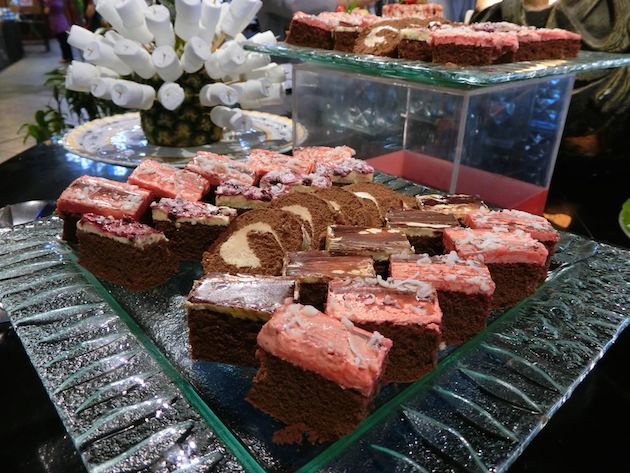 Even though the spread is as good as the one at the FOOD Factory, I still prefer the latter ! I find that the food in Rajawali has a tinge of traditional local Malay flavor which I am not used to. Nonetheless, there are some influencers who enjoyed the food here! So I can only say taste is really subjective in this aspect! However, this place is worth a visit for the dining experience and the view if you are a countryside person!

I would say that the most memorable part of this trip was the Power Rangers show! This goes without saying for my dear boy, J! Even though, it was a relatively short trip, we both enjoyed it very much. We will always be ready & happy to come back to this wonderland, Genting, which has continually MORPH to suit crowd of all ages!

Thank you Resorts World Genting!