Hi watch lovers, do take note that CASIO G-Factory located in Plaza Singapure has relocated to another unit (#B1-28) opposite HSBC bank. It is no longer at the new wing, so visit them at the old wing of PS.
The shop now has a new look and a very cool interface. I love how neat and spacious the entire shop is.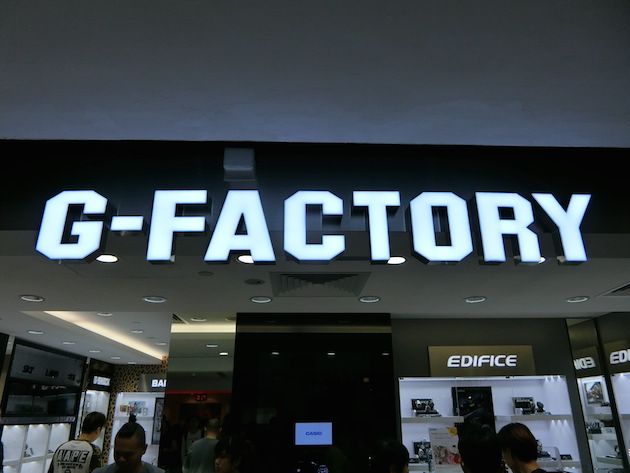 The first thing that caught my attention was Casio's Red Bull Racing collaboration limited edition models. Why it caught my attention was simply because of the colours. I have a soft spot for Gun Metal and Rose Gold!!
As you can see, it comes with either a rubber strap or metallic chain.
I am a sucker for their G-Shock/Baby-G kind of watches so of course, my next stop would naturally be that few stations 😛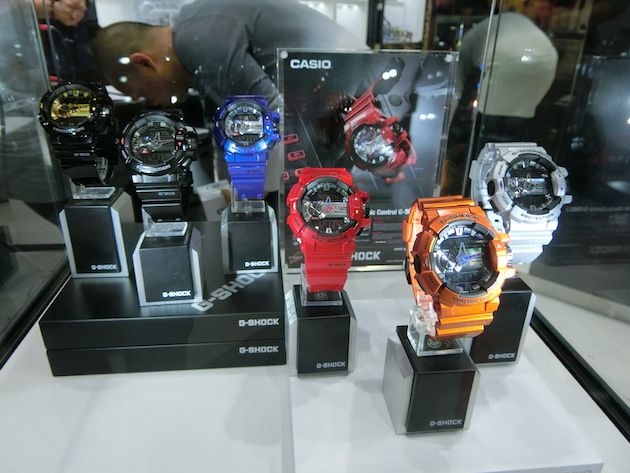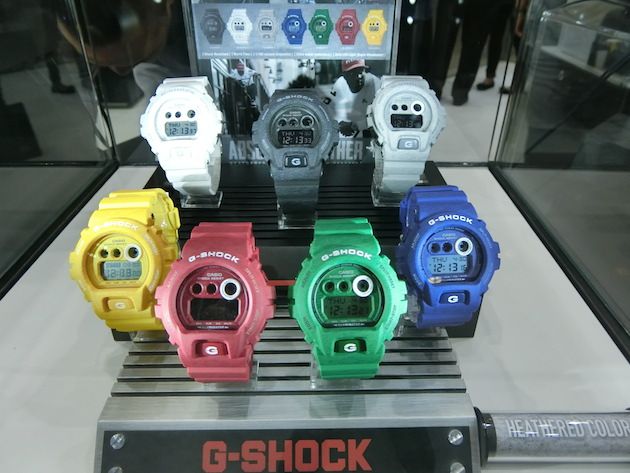 I am a huge huge fan of G-Shock. James just got 1 for his cousin 1 week prior to the re-opening and we were considering to get a pair of ourselves too. He loves the combination of Black & Gold but I already have a Black & Gold combination for Baby-G so I am looking at something more colourful.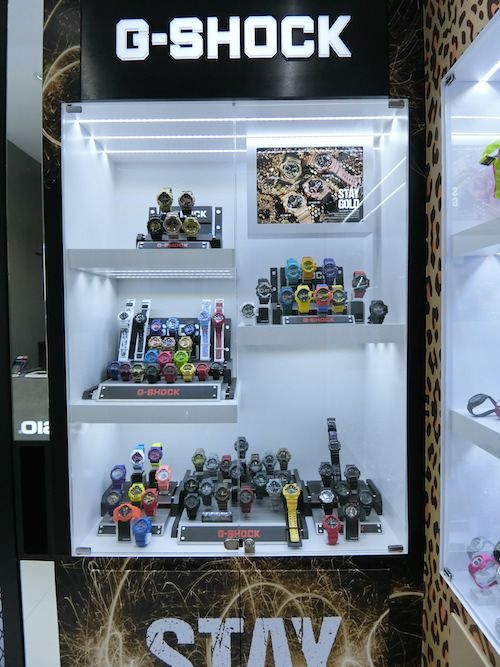 Some of their G-Shock also comes with inbuilt GPS or Bluetooth where you can easily synchronize the time with a tap! I never never knew about this function so this event was an eye opener for me.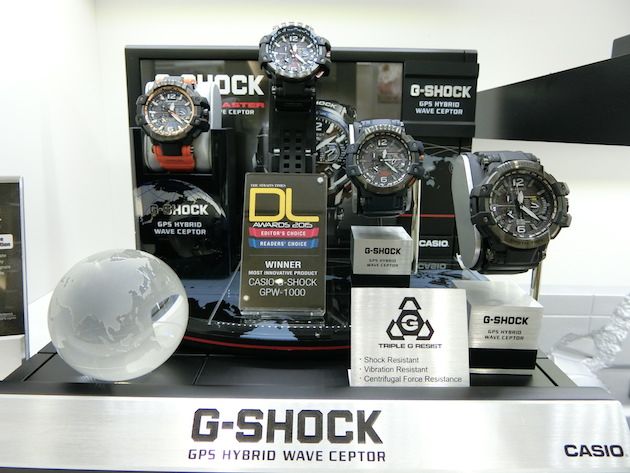 Totally totally TOTALLY loving how the watches are being displayed for Baby-G. It gives off such a happy feel doesn't it? You can see what is available at one glance. I thought the first 2 watches on the top left was kind of cute because of it's happy colours and metal guard which is very old school!!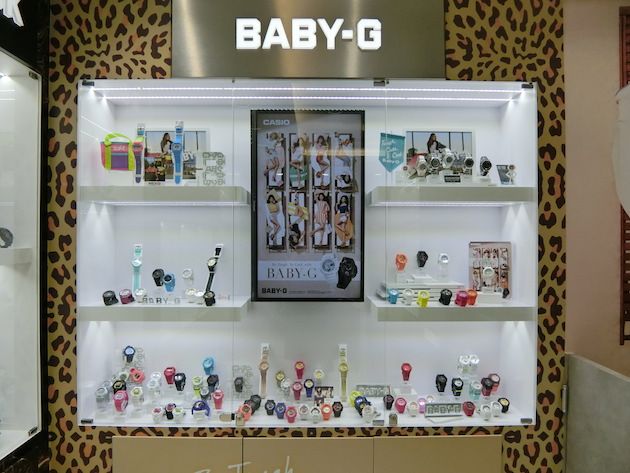 I forgot to take the close up so make do with these pictures online. So cuteeeee! I heard they are limited editions as welll.
Now, they have classy ladies watches as well. I remembered working with Casio for their Sheen series 3 years ago. Just how quick time flies…
Don't you just love how bling they look?
The biggest highlight that day was the MR-G timepieces. They are not ordinary G-SHOCK because it will "SHOCK" you like crazy!
They are very very exclusive and premium. MR-G is available in 2 colours – Gun Metal Grey ($3,999) and Silver ($3,699).
What surprises me is each household is only entitled to owning one unit if you're interested. Pre-order can be made at The Shoppes at MBS for a deposit of $300 (cash only).
I like the Gun Metal Grey more because it gives off a very manly feel. The watch is produced at their Premium Production Line in Yamagata, Japan and is an addition to their ever popular Global Time Sync Range.
On top of the shock resistance and durability, MR-G is made of ultra light weight, highly durable titanium, superb Sallaz polishing and anti-reflective sapphire crystal glass on the watch face. Diamond-like Coating is also glazed onto the band and buckle to give extra durability. As it is very very exclusive and limited, do subscribe to their Facebook page for updates on the subsequent availability.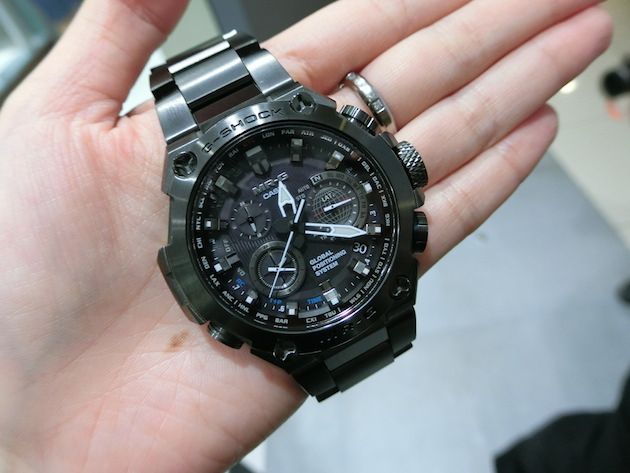 James is loving the new look of the shop and the watches they carry. How about you? 🙂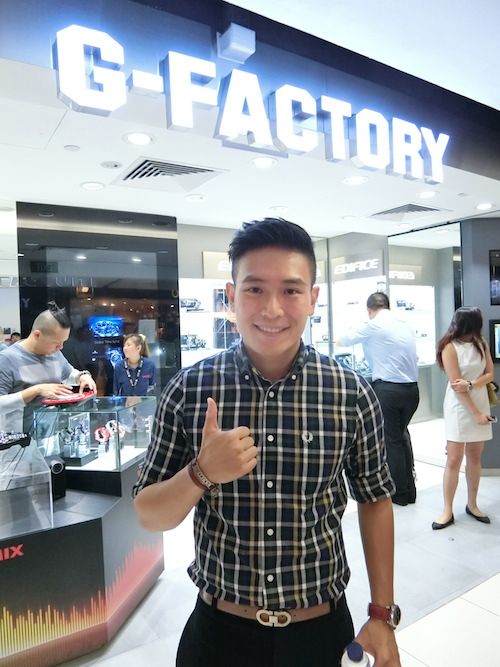 Follow them on their Facebook at: https://www.facebook.com/CasioTimepieceSingapore