Most Singaporean loves crabs. But have you ever find crabs expensive and can never bear to spend too much on them?
Well, crab lovers, I have a good deal for you!!
Are you interested in Crab buffet???!!!! It is available on Monday to Sunday!
Let me name you some dishes to make you salivate first before showing you the pictures.
Some of the appetizers they have includes:
Dijon Crab Cakes with Coriander Paste,
Chicken Salad with Pesto,
Tang Hoon Salad,
Spicy Tuna Salad, Bread Crab Claw,
Mini Crab Meat Samosas,
Olive and Potato Crabmeat Balls with Pesto,
Crabmeat Paste,
Baked Whole Salmon with Spicy Dip
and a variety of Dim Sums.
ALOT OF CRABS already right?! Now look at the pictures below.
Besides the popular Chilli Crab and Black Pepper Crab, you can look forward to savouring Chef Jackson's new crab recipes, Crab with Tang Gui, Baked Crab, Nonya Curry Crab, Butter Crab, Stirred Fried Crab with Egg Yolk, Salted Egg Crab and XO Crab.

My favourite is still the Chilli Crab and Salted Egg Crab. But Nonya Curry Crab and Crab with Tang Gui sounds too special not to be missed!
Look at the golden salted egg! Yums!
Nonya Curry Crab.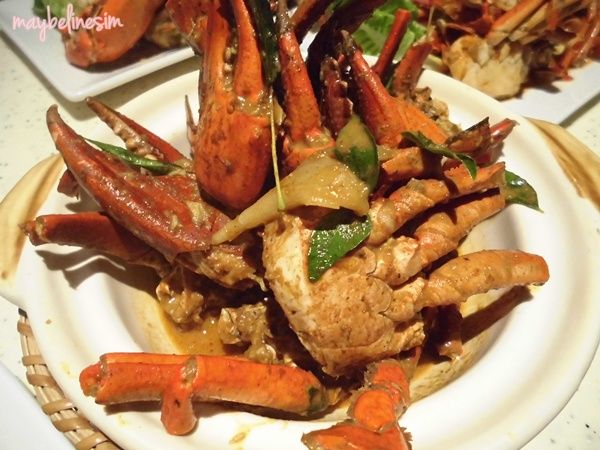 Their pratas are also as unique because they have fresh Durian prata!!
Our table had quite a few servings of it that night.
Chocolate Prata. Crpisy looking no?
Hot varieties includes Stir-Fried Squid with Celery in "XO" Sauce, Oatmeal Prawns, Nonya Curry Chicken, Eight Treasure Duck, Steam Fish in "Hong Kong" Style, Fried Baby Kai Lan and Crabmeat Fried Rice, Crispy Soft Shell Crabs and Braised Sea Cucumber with Roast Pork and Mushrooms.
Seafood soup which looks a bit like Shark fin soup. I love thick thick soups 🙂
Crab meats are found inside the soup too!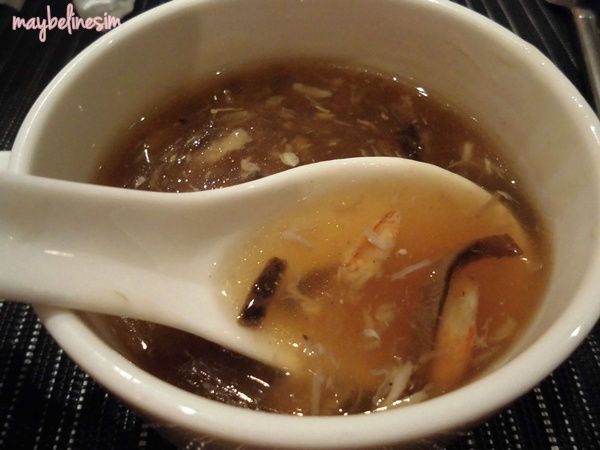 So international! Crabs, Prata, now Sushi! Konichiwa?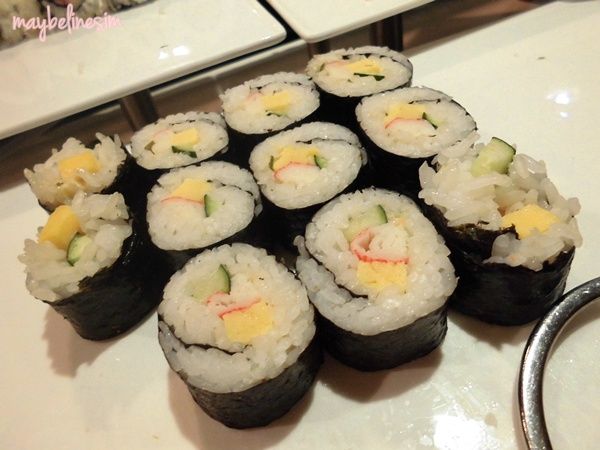 Fresh oysters! They opened them up infront of us.
Sauces for your meat like duck.
I was told to try the special laksa which is also included in the new menu!
I requested for more eggs for mine and the person gave me ALOT of eggs. Weeeeee.
This was William's normal laksa.
And this was taken while waiting for our Laksa to be cooked.
Never too full for desserts 🙂
If you have a sweet-tooth, savour in the range of delicious desserts ranging from Sweet Potato, Water Chestnut, Bubur Cha Cha, Mini French Pastries, Chocolate Truffle and Cheese Cake, Assorted Ice-Creams, Fresh Fruits, Almond Beancurd, Chin Chow, Rice Pudding with Vanilla Sauce, American Cheesecake, Chocolate Fondue served with Fresh Fruits, Dried Fruits and Marshmallows.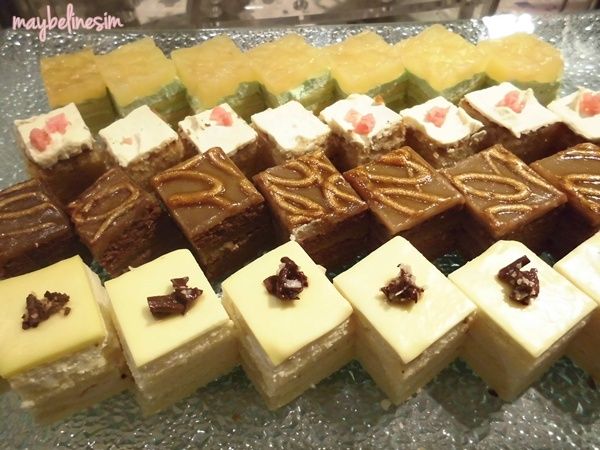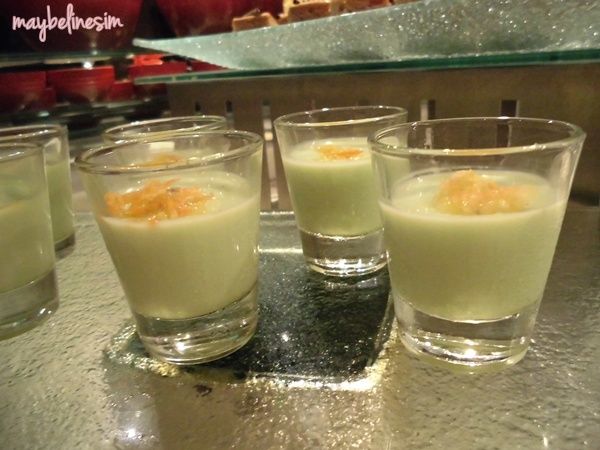 Definitely a great place for family gatherings, friends gathering, birthday buffet and so much more.
I am so glad I found this place. Both my parents were extremely happy that night. Thank you Plaza Brasserie for hosting us. Thank you for making both our heart and stomach happy!!
Being a crab lover, my dad rated it 4.5 out of 5 stars! Trust me, you won't regret dining there 🙂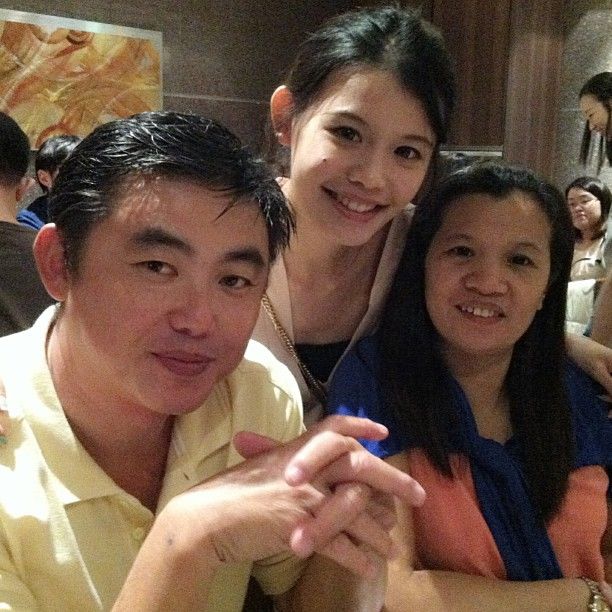 The buffet period for this menu is available from 5 June to 31 August 2013.
Dinner (Mondays to Thursdays): Adult $55 Child $33
Dinner (Fridays to Sundays): Adult $58 Child $35
Prices are subject to10% service charge and 7% Goods and Services Tax
For enquiries or reservations, please call Plaza Brasserie at 6505 5710.
Plaza Brasserie is located at 7500 Beach Road, Singapore 199591.