Author: Alex Chua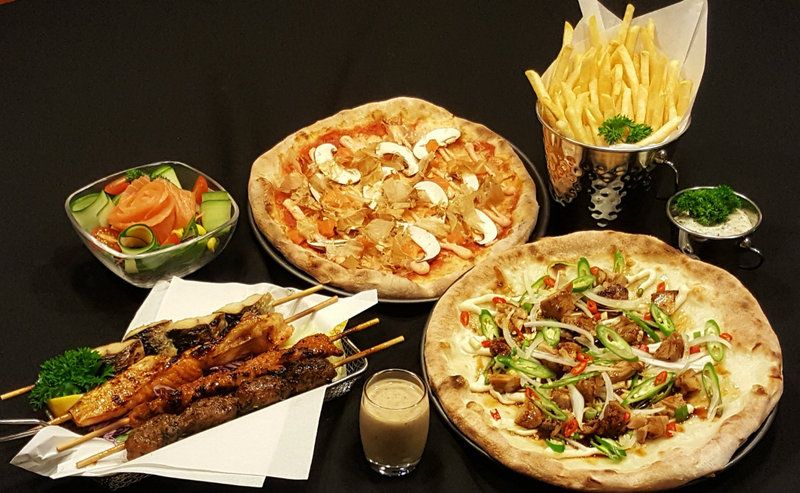 eGrill & Piza: Japanese Skewers and Handmade Pizzas under S$10 bucks Smoked Salmon salad, truffles fries with truffle salsa, spicy teriyaki chicken pizza, salmon mentai pizza and assorted skewers.

If you're someone who fancies skewers and pizzas then eGrill & Piza could well be your next favourite makan hangout destination without bursting your budget. Not only are the prices affordable – an intimate party of four can share two pizzas and two grilled mainstays at no more than S$10 per person, this restaurant with an art-deco vibe is also easily accessible as well. Conveniently located on B1 of hippy The Cathay, so you could get your dinner/ supper fixed after anight of movie with friends!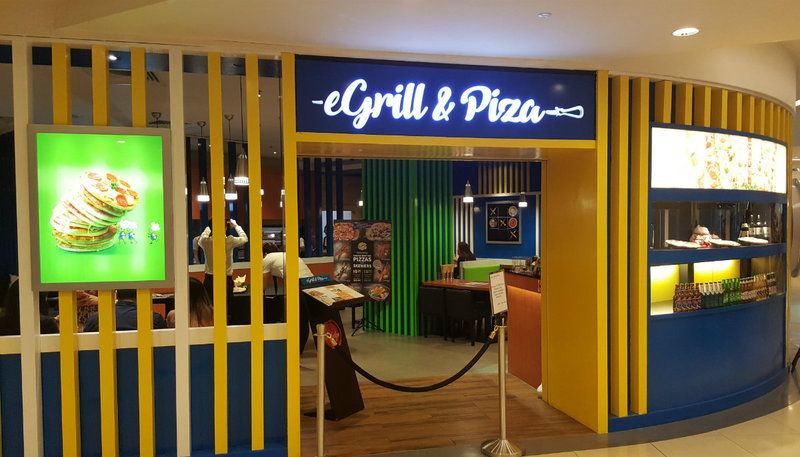 You wouldn't missed the eye-catching store front with its use of neon lights and vibrant yellow and blue.

A new concept by Suki Group, the mega restaurant chain that brought us a delightful array of go-to Japanese eateries like Momiji, Nihon Mura Kaiten Sushi and Sakura. Sit inside the e-Grill & Piza makes one feels the cosiness of a pizzeria without compensating the inner insatiable appetite for some Japanese quick-bites. It's a clever culinary juxtaposition of western/ Japanese popular cuisines. Who says that you can't have the best of both worlds?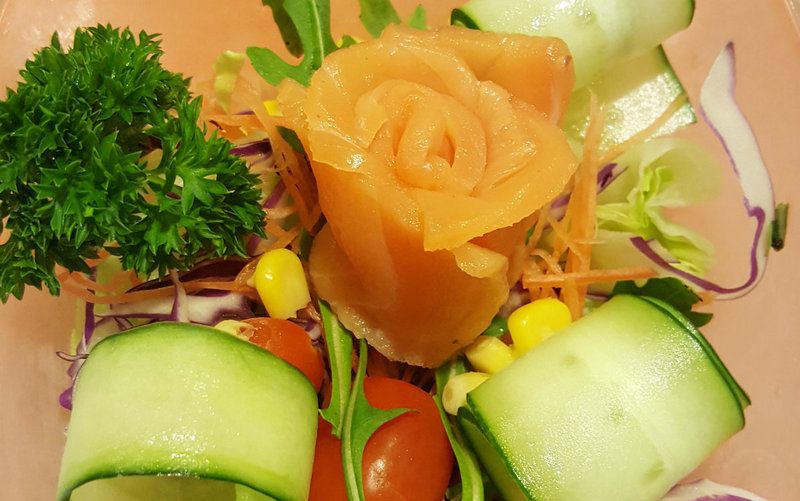 Smoked salmon salad


You can't start a main course without an appetiser right? The smoked salmon salad serves in a decent portion with the salmon in a rose shape. The veggies has a mix variety and mix with the roasted sesame dressing adding a smooth and nutty flavour to the salad. Overall a neat salad.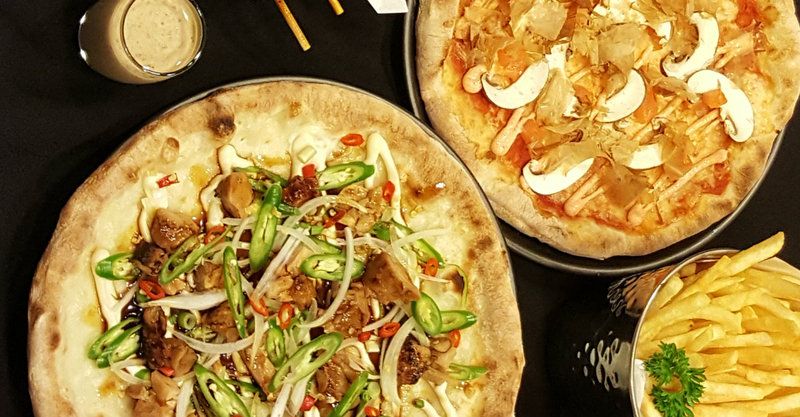 Spicy Teriyaki Chicken Piza (S$15.90) and Salmon Mentai Piza ($15.90)

Spicy Teriyaki Chicken Piza
Looks can be deceiving – while it appears totally innocent like any other cheese pizzas, one bite and you would be down yourself a copious amount of ice-tea before you knew it coming. The Spicy Teriyaki Chicken pizza is a fiery combination of teriyaki no tare, chicken, green and red chilli, onion and basil leaves. The melted mozzarella and Grana Padano kick up the flavour by several notches.

Salmon Mentai Piza
You simply can't go wrong with salmon and mentaiko sauce. This potently delicious omega-rich pizza is a crowd-pleaser for everyone who loves fish. Came with creamy topping of mentaiko and mayo sauce, the Salmon Mentai Piza features salmon chunks, button mushrooms, mozzarella and Grana Padano.




Grilled Mackerel Skewer, Salmon Belly Fin Skewer, Shrimp Paste Chicken Skewer and Beef Kottbullar Skewer ($3.90 each)

Feeling guilty conscious every time when your friends ask you out for a dinner date at grill bar? Fret not, the restaurant uses RoboQ – an innovative eGrill machine imported from Hong Kong that helps to retain meat moisture. This locks down the juiciness and flavour of the meat, plus its oil free so it's a much healthier option!

eGrill & Piza @ The Cathay #b1-01/02/03, 2 Handy Road, Singapore 229233
Facebook: https://www.facebook.com/E-Grill-Piza-1041513515992584/