Last year, I put a bottle of MOSCHINO Fresh Eau De Toilette (Blue) on my shelf for display because it was too cute to be emptied! This year, this summer, MOSCHINO Pink Fresh was gifted to me again. YAYYY! What a cute set of fragrance on display! Aren't we a fan of MOSCHINO's accessories and perfume bottles?!

This time round…..
100% MOSCHINO!
100% Fresh!
100% Pink!



MOSCHINO PINK FRESH COUTURE is the new floral fragrance that every girl must have. It is MOSCHINO's interpretation of the original Fresh perfume – sparkling and feminine notes suited for the everyday lady who wants to have fun. Because of the fruits found at the different notes, be sure to expect a tinge of fun with the scent of the fruits!

Head notes – Pink grapefruit, Casis, Lily of the Valley
Heart notes – Pomegranate, Wild Rose, Pink Jacinth
Base notes – Cedar Wood, Ambrox, Musk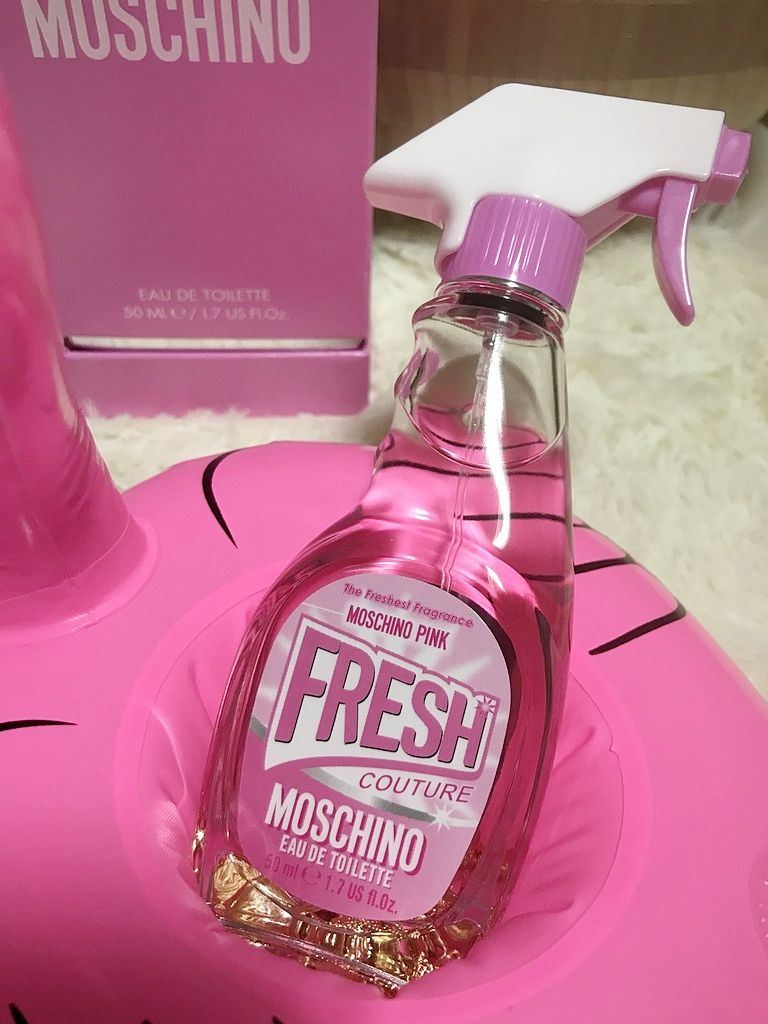 A lot of you may thought that all you have to do is to press the spray lever…. But the actual fact is… You will have to open the cap and spray it like the other fragrances out there. You wouldn't want to spoil the lever by pressing on it too often because I bet you will keep the bottle after emptying the fragrance! Hehe.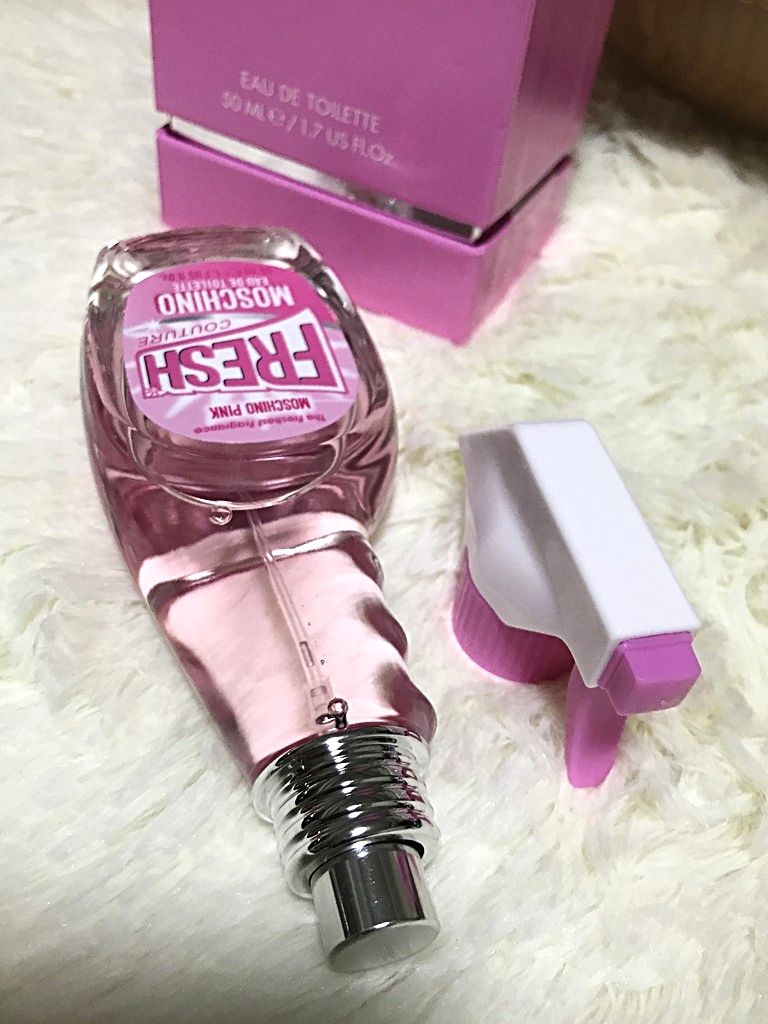 I hope the bottle has brought a smile on your face. You can get MOSCHINO Pink Fresh at Metro Paragon – 290 Orchard Road Singapore 238859.