Woohooo. We just completed our New Balance Run On 2016 7km a 2 hours ago. Although we do visit the gym to work out a little on weekends, I was never trained for long distance. The last few runs were all 5km.

Hence, this is our first 7km run together! I was telling him I might give up halfway and U-turn back and he can continue the run himself but we ended up completing the run together! He was my pacer! We went all the way for 5km before "walking" back for 1km and splinting at the last km.

It is so good to have a partner who does things together with you.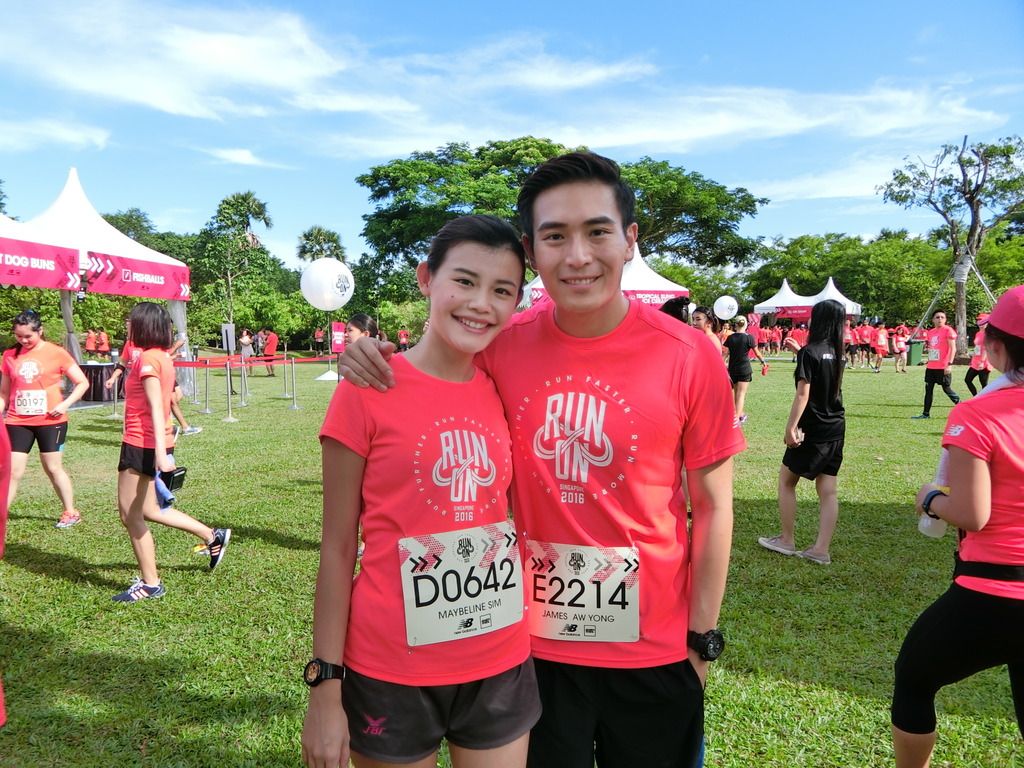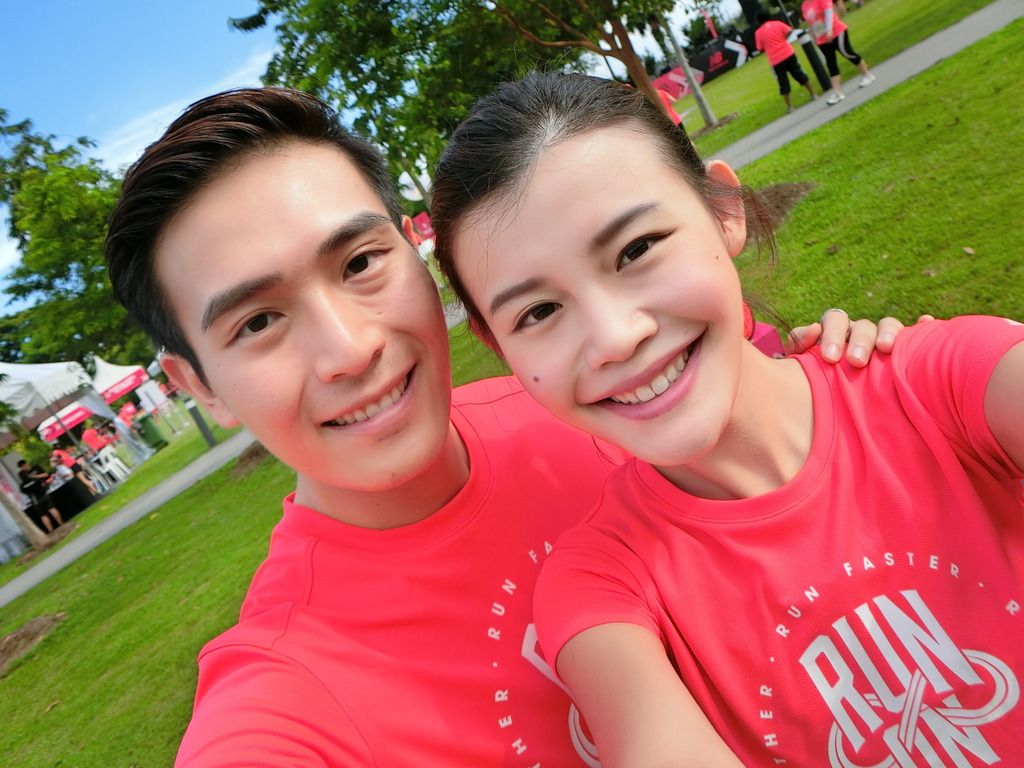 Showing off our new running shoes courtesy of New Balance Singapore – Vazee Rush v2.

Tested and proven  – Comfy and legs were not tired even after 7km! The cushion is soft so every step was comfortable and I was able to run at my own pace well.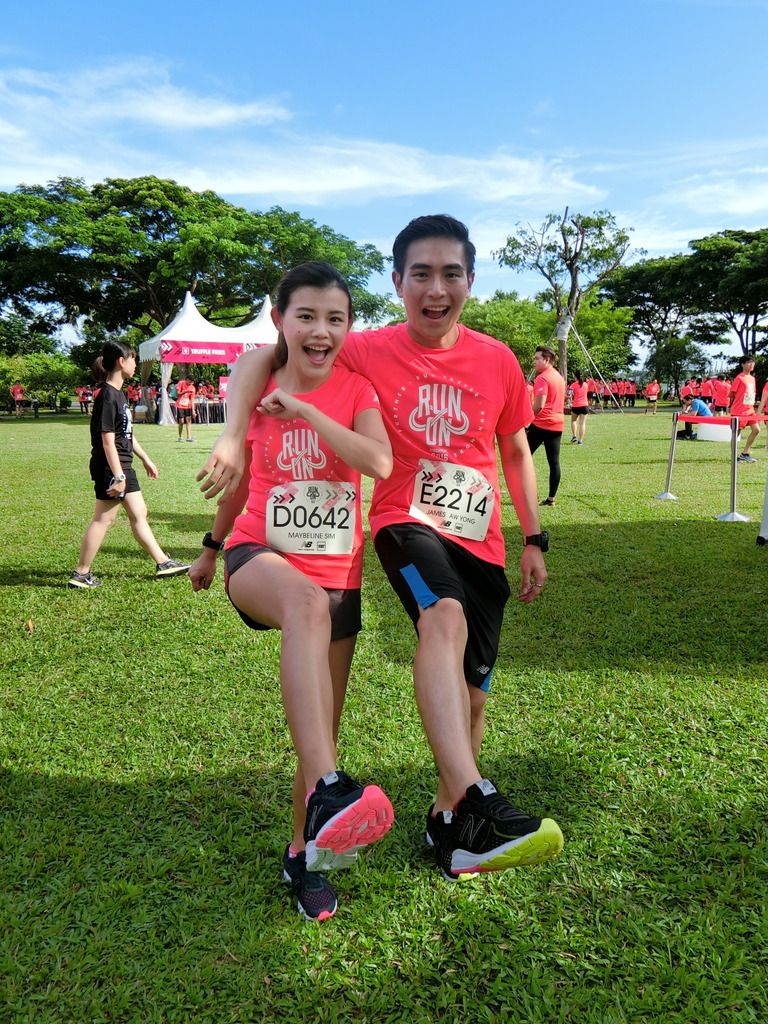 Just like last year, the run was a blast! There were 5200 runners and we were all treated to free beers at the carnival too! Truffle fries, fish balls, hotdog buns, ice cream and more! Just keep you wallet at home. All you need is your car/ ezlink and your phone. No additional $ required for this carnival!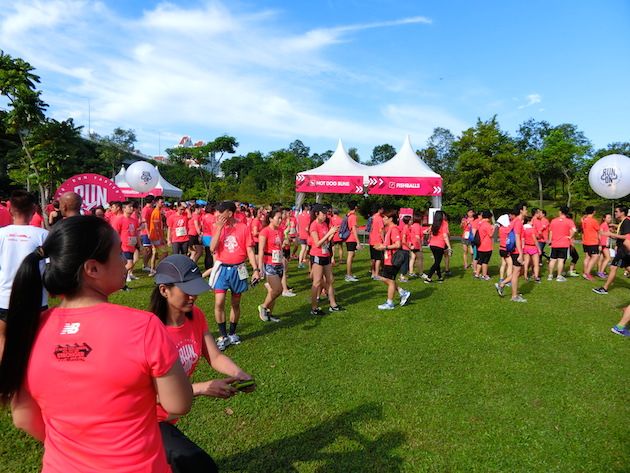 Ending off my Saturday with a picture of my pacer with his new running shoes. I think New Balance just made his day too!

Can't wait for New Balance Run On 2017!!