Event
Not just in Singapore, but it is the first NAPAPIJRI boutique in Southeast Asia! I googled for the brand before heading down for the opening and I found myself eyeing some of the shirts already.
NAPAPIJRI, reads as Na-Pa-Pi-Ri, is an international fashion retailer with Italian origins. They started out with manufacturing travel bags to outdoor apparels which has quality and style. Their GEOGRAPHIC apparel line will be introduced to Singapore. You can find them in Singapore's newest luxury mall, Capitol Plazza #01-26 (nearest MRT: City Hall).
Sebastian Copeland was also present for the ceremony and he has worked with NAPAPIJRI for the longest time. His works were also displayed that afternoon.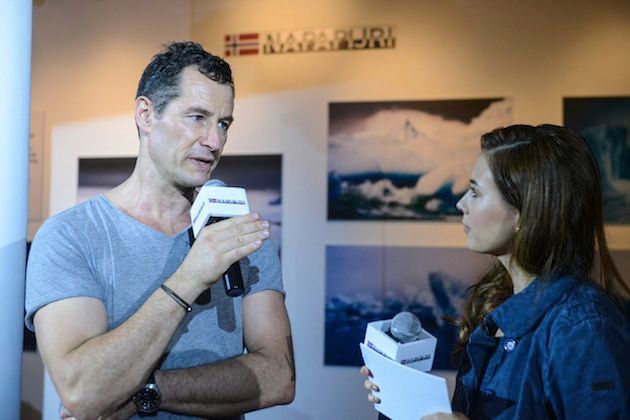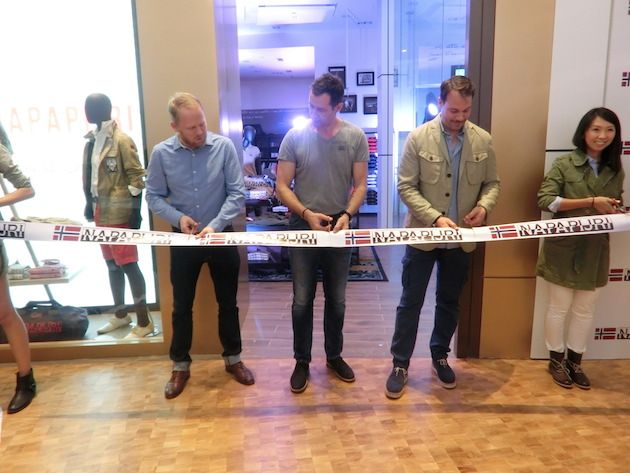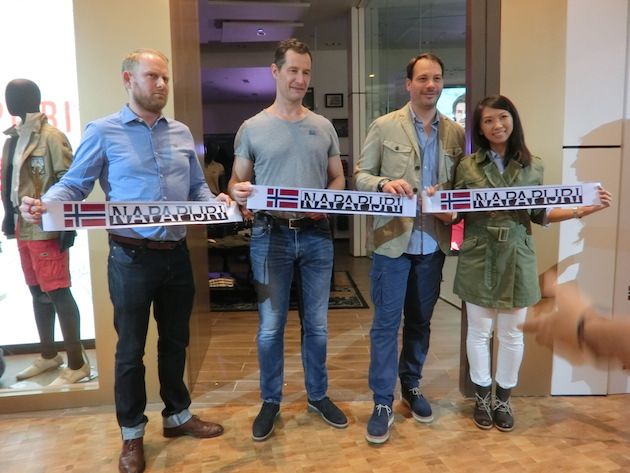 After the ribbon cutting ceremony, a very hip and stylish fashion showcase was presented. The jackets on the ladies really make me feel like owning one too.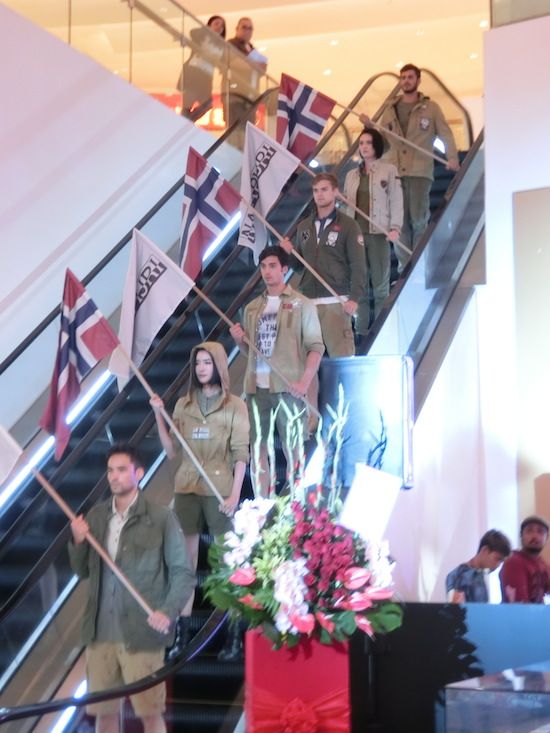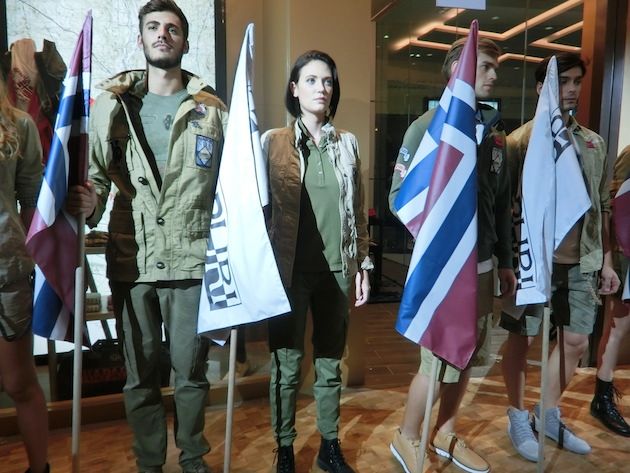 The concept of the store is "a refuge where customers feel at home" so the store has an open concept and is designed to reflect an inviting yet intimate atmosphere. Even the staffs were all very friendly. James wanted to get a shirt and the staff gave him very good recommendations and help.  The thing is, this fussy guy finally got himself a new shirt! One of the first few who bought from the boutique in Singapore 🙂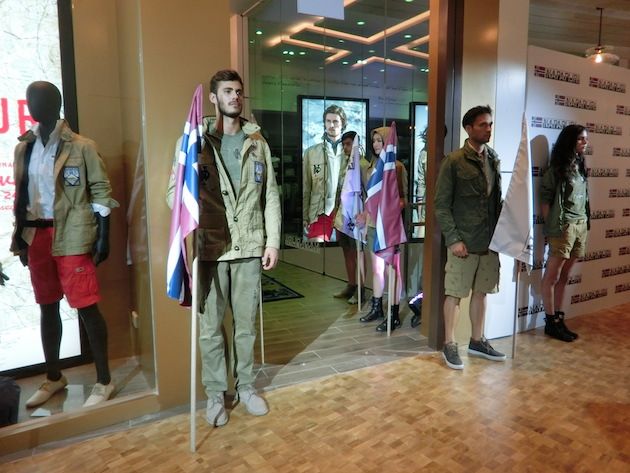 Other than travelers, I thought they looked like some clothes for the detectives. I never thought I would fit in styles like this but when I tried the jackets on, my, I really really like them!
The GEOGRAPHIC clothing rang is suitable outdoors or urban lifestyles because they take pride in the lightness and creativity concepts for the range's informal look.
I love how neat the clothes are presented. It makes shopping easier for the customers too.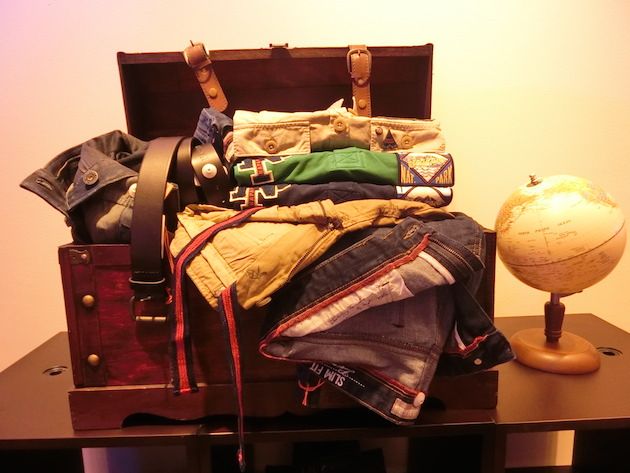 I went from the female section to the male and back to the female again. This shirt caught my attention the most. I love the sea blue color and how simple the logo looks. I posted a similar photo of the shirt in my Instagram (@maybelinesim) too.
Other medias were also happily shopping away.
Some lucky guy won their travel bag!
"With Singapore's position asadynamic fashion hub, whereshoppers are constantly seeking new brands and fresh shopping experiences, we believe that it is timely to introduce NAPAPIJRI toSingaporeso asto address theinsatiablesartorial needs of today's shoppers. This venture also marks a new and important chapter for NAPAPIJRI as we hope to expand our business operations intothe Southeast Asiamarkets," shares Mr. John Gearing, Vice President/Managing Director, Asia-Pacific of VF Brands Pte Ltd.
Do check them out for their Spring/Summer 2015 collection as well. Expect to see more colors in the upcoming collect where the Men's wear draws inspiration from the concept of "Out On The Open Road" and the Women's wear narrates a mixture of stories and inspirations which results in an accomplished, multifunctional wardrobe that is rich in colors and alluring patterns.
Find them at 13 Stamford Road #01-26 Singapore 178905. They are open from 10.30am to 9.30pm daily 🙂