I think I look a little too young with my new hairstyle. Lol.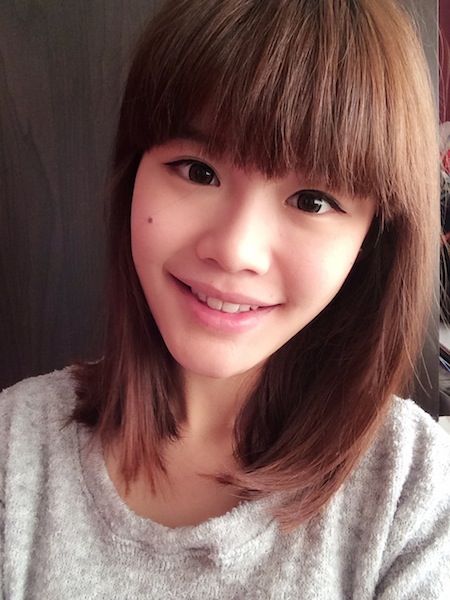 and maybe a little too pale…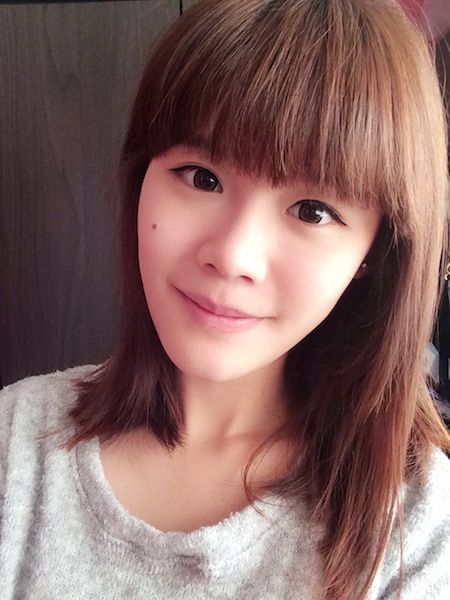 To keep up with the young look, I went for something bolder this time round so that I can brighten up the entire look (other than applying makeup alone).
Neon colour for the nails.
Neon X Knitted Nails X Houndstooth
Neons were quite in for last season and now, Knitted Nails are the most in things.
I love knit wears but it is not everyday that we can wear such thick pullovers in Singapore. So what can I do? I can wear it on my nails! Knitted Nails are probably the latest trend you can find right now!
You can go with pastel colours for a softer look that would look more korean-ish.
And one can never go wrong with houndstooth.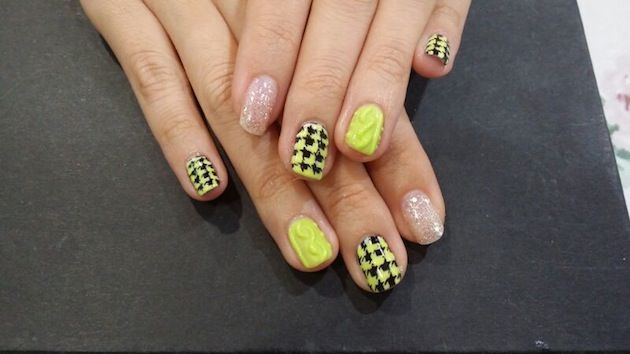 I love every detail of the houndstooth and I saw how painfully each one was drawn onto my nail because I had small nails.
Sophia was really patience with them :')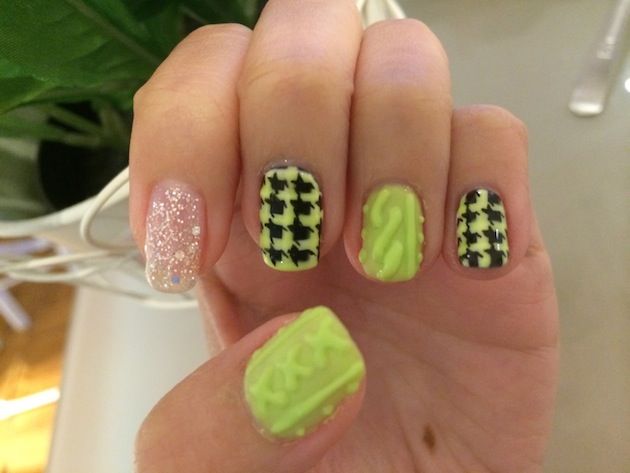 The knitted design on the nails were actually finished with a Matt topcoat and I couldn't stop touching it because they are quite smooth.
Each set of nails always last me for 4-5 weeks before my nails start to chip (due to work), otherwise, the design would be able to last even longer.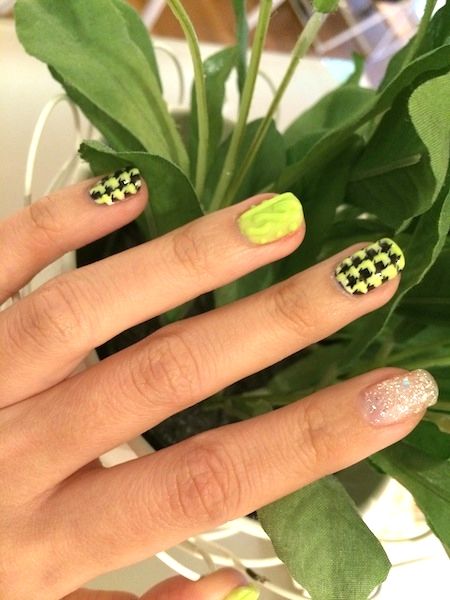 Just to let you know, Sophia has received a lot of certificate in this industry so you can only expect top-notch quality from her.
She wouldn't allow her customers to leave the shop without ugly nails *promise*.
You can find her at Beauty World Center!
Address: Upp Bukit Timah Road, Singapore, Singapore 588177
Ring up for appointment to avoid disappointment: 6468 0979