What is the first camera or brand that comes to your mind when someone talks about selfie camera?
For me, It's Casio.
What brand has the make up mode feature and takes very beautiful selfie photos?
Casio.
Not sucking up to the brand or praising it out of nowhere but seriously, I am very very much in love with the make up mode! So much that I made James buy my a Casio Camera for my birthday last year. Hehe.
But sometime after I got the camera, I realised that Casio came out with another selfie camera which is not only good-looking but perfect for taking selfie too!!
Casio Exilim EX-MR1!! It is very quirky looking but cuteeee! I was literally jumping for joy when I knew that Casio is giving me one colour of my choice for review.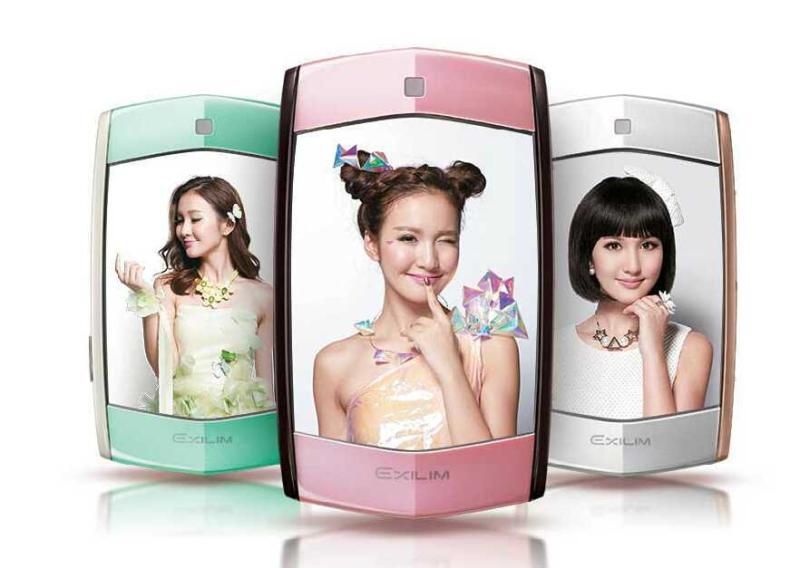 As usual, I couldn't make up my mind because my favourite colour is white and I am a sucker for white and pastel coloured gadgets. The camera James got me was also in white. But I was so tied between the pink and the white…..
I like the baby pink but I like the combination of white and gold.. It was just too hard. Why did Casio put us in such a difficult position by coming out with 3 awesome colours!!
Okay, I am really a sucker for white gadgets so I ended up with the white one!! Although my heart wanted both. Lol.
The camera is soooo featherlight. It only weighs 133g. It fits in so nicely to any of my tiny sling bag because it is palm-sized too! I don't like carrying a bigger bag out just to put my heavy duty camera inside.
I bring my camera out almost everyday because I tend to take selfie anywhere, so this lightweight, palm-sized, cute camera is quite perfect for me!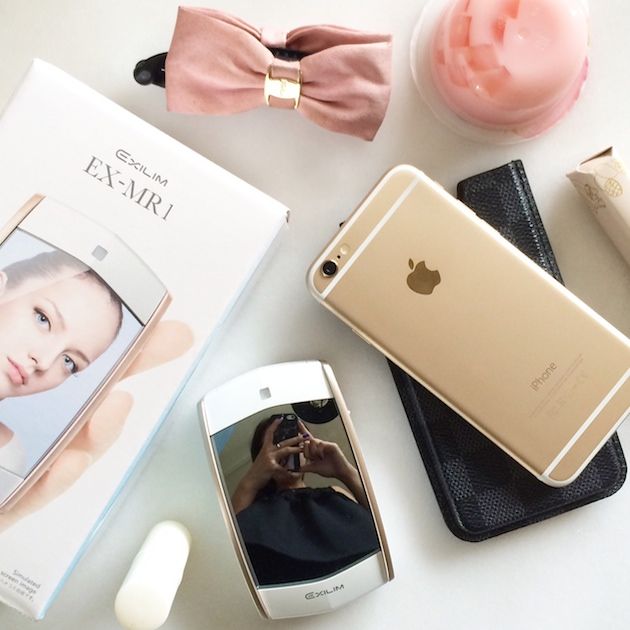 What attracted me other than the design and colours, is the mirror face!!! Sometimes when I have to apply my lipstick on the go or touch up any make up, I will use the camera as a mirror. So convenient! It is a pocket mirror as well as a lightweight camera. This camera is specially created for vain pots like me!!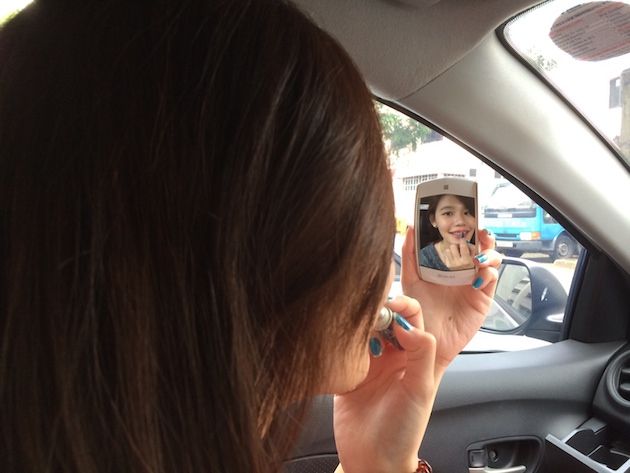 Also, do you also know that the camera lens is hidden behind the mirror? So what you see in the mirror is what you will get when you press on the snap button! We always like how we look in the selfie position right? 😀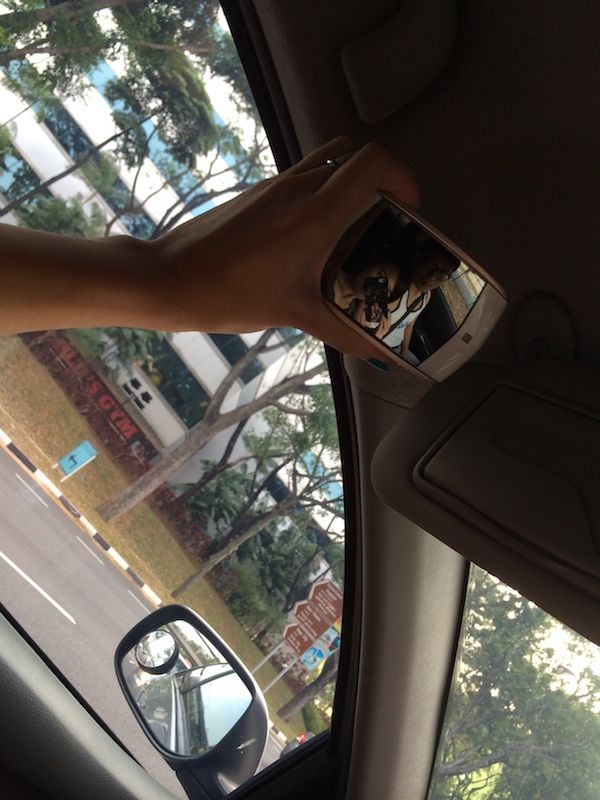 You can adjust the settings of the make up mode from a total of 6 complexion shades and 12 different skin mode for different environment like when you are out in the sun or indoors.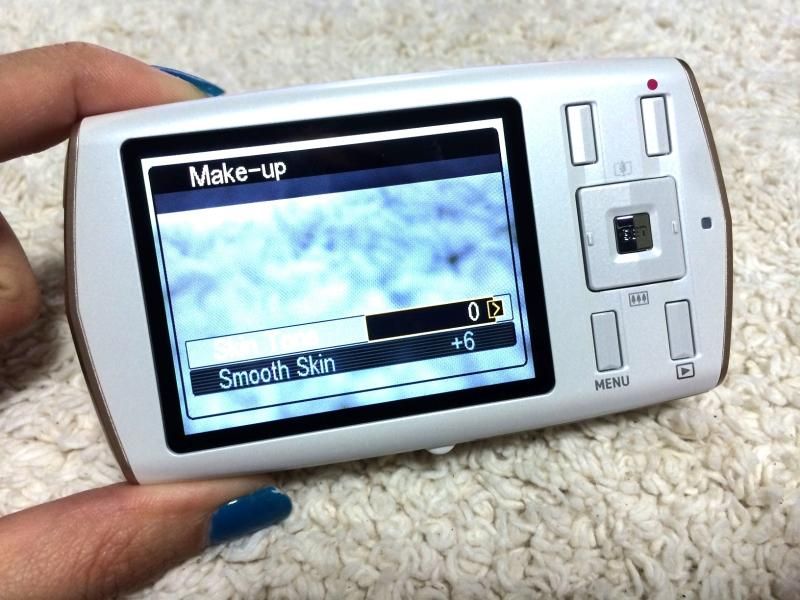 I brought the camera out with me during CNY and snapped soooo many photos on my way to different places for visiting. I think by now you should have already realised that the photos posted in my previous entry was also taken using EX-MR1!! :DD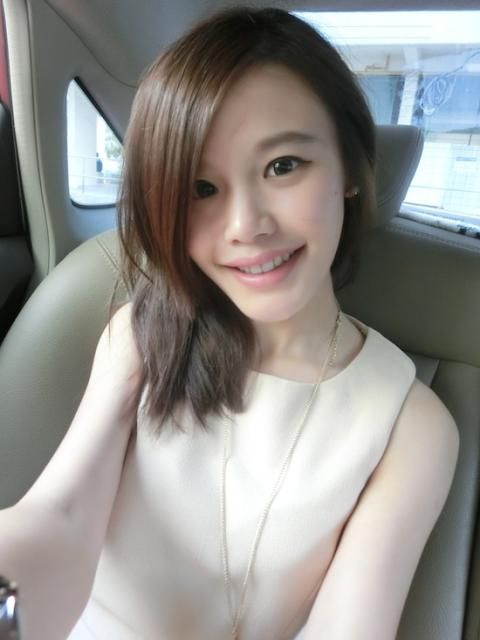 I absolutely love how it made my completion look flawless and dolly! I think the camera has the ability to make anyone look like a doll!!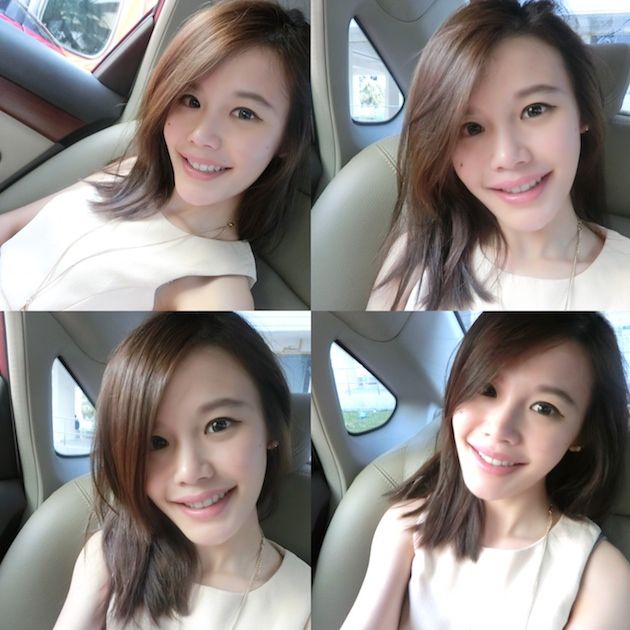 Being satisfied with the pictures, all I wanted to do was to upload them to Instagram (@maybelinesim). I can transfer the pictures from the camera to the phone without the need of a computer because this tiny camera has in-built wifi!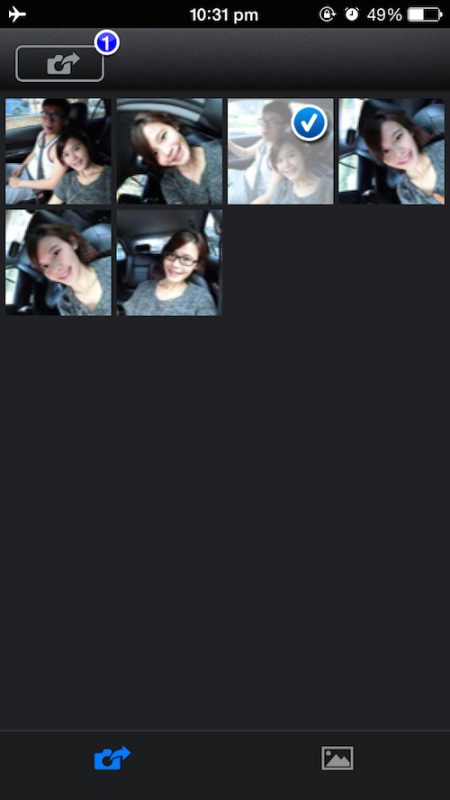 Just download the app on your smartphone "EXILIM Link" and pair your camera to the phone by:
– Turn on the wireless on your phone and connect it to the camera (make sure your wifi is turned on on the camera as well by pressing the wifi button once).
– Input the password of the camera's wifi.
– Tap "Connection Starting" on the app.
– Download any picture from the camera to your phone.
It was so easy. I need no further editing like adding filters or adjusting the lighting so I uploaded it straight to my Instagram. Surprisingly, one follower even asked if the picture was taken by EX-MR1. So smart!! Hehe. Must be the good complexion and dolly feel the picture gave.
In case you thought that you can only take selfie with it, you can OFF the make up mode and take any other photos of the scenery or food or anything else. It just help vain pots to make selfie taking easier!!
Girls, this camera is retailing at the recommended price of $429 and they are already out in stores since November 2014! One of the most affordable selfie camera around!
Go cute, go light, go Casio! Thank you for giving me one of the best gift ever!