Hot on the heels of the exciting Chinese New Year comes sweet and romantic February, and Miam Miam dishes out an array of tantalising gastronomic treats for a smooth transit – from Lunar New Year into the Season of Love! Be it a family gathering or a dinner date, this French-Japanese casual café kitchen will surely create cherished moments with your loved ones.

Looking for an ideal place to lou hei? Try the exquisite yu sheng –Tower of Wealth ($22.80 Small/ $38.80 Large). Put a Japanese spin on your Chinese New celebration and toss to prosperity. You would surely be awed by the creativity mix of ingredients which includes Japanese Jellyfish, hotate (scallops), wakame (seaweed), chuka kurage and my personal favourite smoked salmon. Pulling all the ingredients together is the refreshing ume sauce, made with a blend of sesame oil and spices.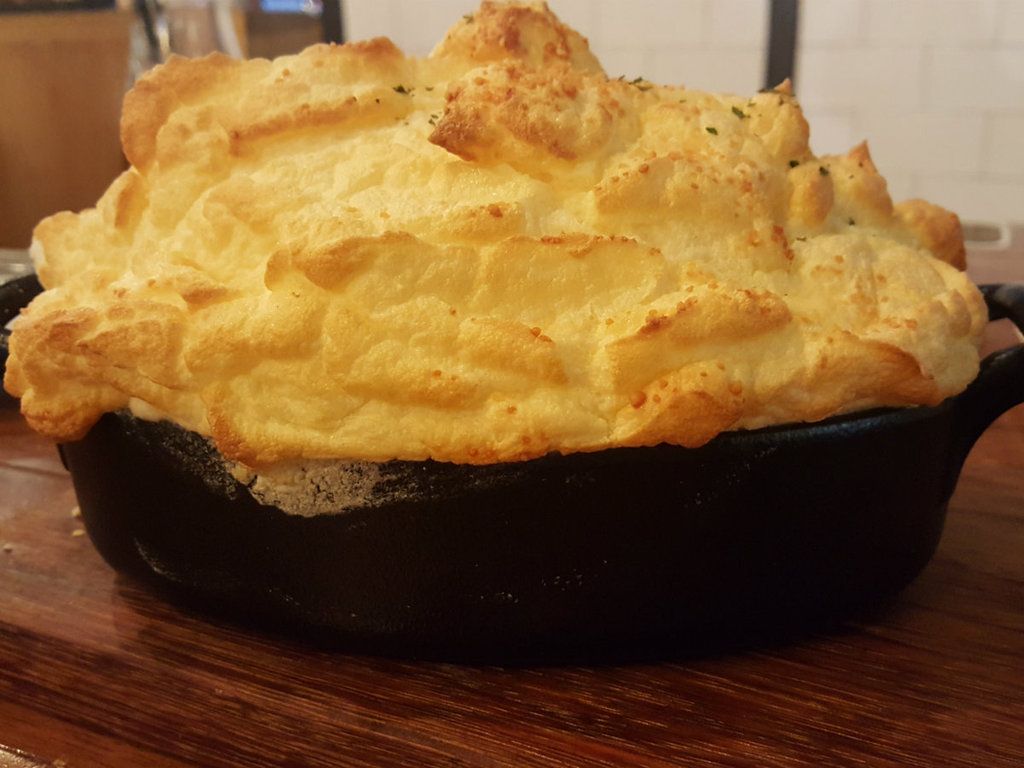 Don't underestimate the fluffy and delicate exterior of the Souffle de Nauge ($15.50). When spoon in with the simple yet rich flavour of fresh tomato sautéed baked rice, egg and springy cheese it presents an interesting, textured profile. Definitely something I would look forward to try again!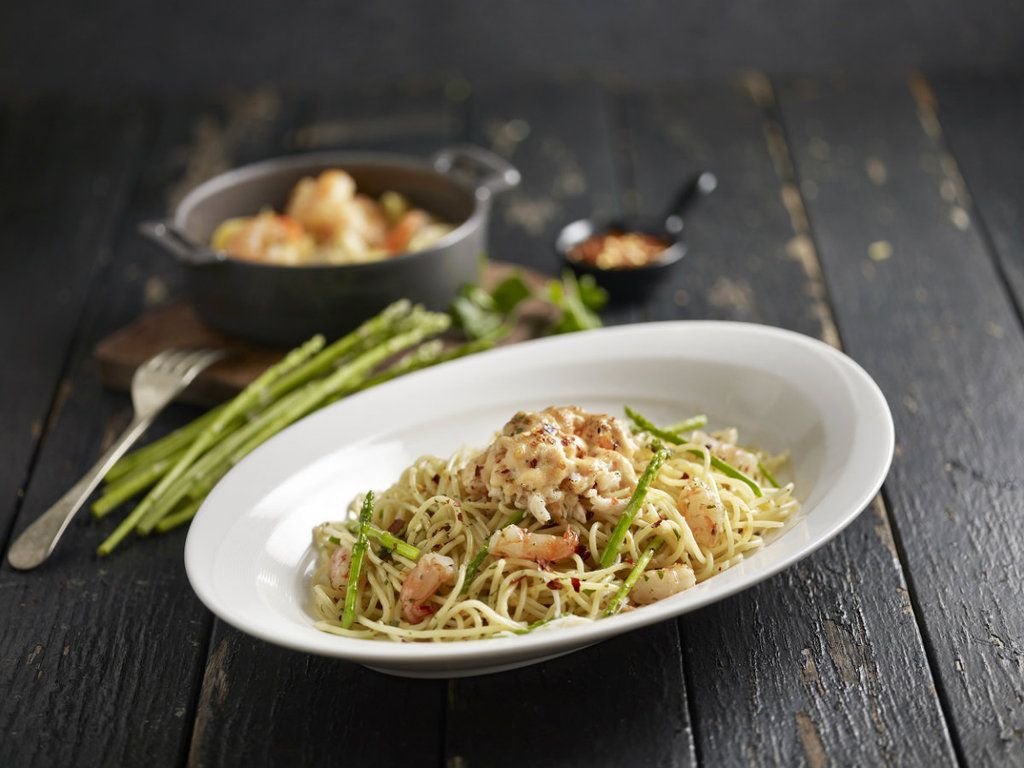 Mentaiko King Crab Aglio olio ($20.90) – one of the value-for-money crab meat pasta you can find in town. The pasta is topped with a generous amount of metaiko sauce with a mix of spicy and saltiness- yum yum, but do mix it well because it can be abit over whelming. The shredded king crab makes the whole dish a right balance, adding an oceanic touch to it and toning down the spicy and salty flavour. Second helping please!!!






Glazed Teriyaki Chicken Donburi ($14.90) – I have eaten lots of chicken teriyaki and this can easily be one of my top 10 favourites. The rice is each coated with sauce, and here comes the best part 4 pieces of teriyaki chicken!!! You can't get enough of it. Overall I would say a filling dish and highly recommend anyone that likes teriyaki chicken.






As this dessert is for Valentine's day, the Symphony of Love ($18.80) features four pancakes in four different flavours – vanilla, matcha, red velvet and chocolate, decorated with toppings and L.O.V.E letters. An ideal dessert to share with your significant other, family members or colleagues. Express your love for them with these sweet offerings!

Miam Miam @ Bugis Junction #02-14 Bugis Junction 200 Victoria Steet, Singapore 188021

Facebook: www.facebook.com/miam.sg
Instagram: @Miammiam.sg