Sponsored
Yet another delightful meal with the boy. Why delightful? Because I love brunch!! My focus on brunch is always the eggs. I can't do brunch without eggs.
So guess where did we visit this time round?
'
Does the background and swing look familiar? YUP. It's the CBD area. I am very jealous of you people who work at CBD area because they have takeaway brunch on display at 50% off for their bistro at Clifford Centre (Raffles Place MRT) from now till 31st March. Let me work out some maths for you later and you will know why.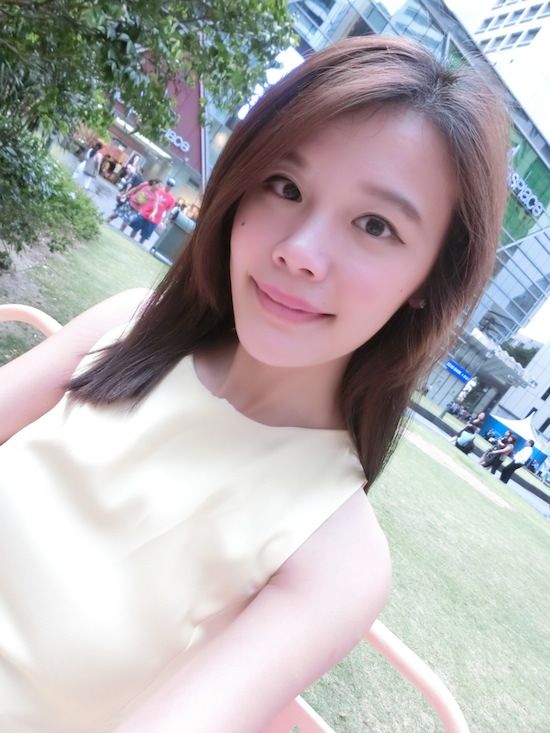 If you wanna dine in (or takeaway), you can also enjoy free coffee with any breakfast item. Cheapppppp?!
Take a look at what they have to offer. All the prices are before discount
Viennoiserie Mini Croissants (Cold Display):
– Prawn & Sesame Dressing – $3.90
– Lemonade Crab Meat Mayo – $4.90
– Pork Ham & Cheese – $3.90
– Turkish-spiced Chicken – $3.90
– Home-made Cured Salmon – $3.90
Let me just zoom in to my favourite – Lemonade Crab Meat Mayo. Judge yourself and ask if the ingredients are compromised even when the displays are at 50% off for takeaway. It tasted a little weird because lemon are refreshing while crab meat mayo is a little on the heavy side but it just gets better and you want more and more.
I actually quite like the Pork Ham & Cheese too but they were not as outstanding as the Crab Meat Mayo!
That was my favourite croissants but definitely not my favourite item in the menu because you can't find eggs in the fillings.
MY ULTIMATE EGGS. THEY ARE HERE. AND WHO WOULD EVEN REALIZE THAT SCRAMBLE EGGS CAN BE THAT CHEAP FOR BRUNCH!!
Scramble Eggs with Chicken Sausage, Mushroom and Bacon ($5.90)
I preferred this than the scramble eggs (coming up next) later because I like the tinge of mushroom and bacon. It haves the scramble egg a more fulfilling taste. I ordered a second helping all to myself! Not sure if they have butter in the eggs but I thought I tasted butter (in a good way though).
Egg White Scramble with Smoked Salmon Graviax ($4.90)
James prefer this because they are all egg white, PROTEINS. Health conscious or body builder can always go for this. You can eat all the eggs without having to worry about the cholesterol!
This is where the Mathematics comes in. Let's take 50% off the Egg White Scramble with Smoked Salmon Graviax… soooo, only $2.45? YUP! Only that. But do remember to add in GST.  Remember, you can get a cup of coffee for free with any breakfast item!!! Tell me, Where can you find such awesome prices?
You can also find Artisan Sandwiches & Baguette or even French Bread Pizza too.
Artisan Sandwiches & Baguette:
– Laugen Brotchen with Pork Bierschinken & Red Cheddar Cheese (German)
– Beef Pastrami with Rustic Baguette (French)
– Olive Ciabatta with Prosciutto & Veal Paprika Lyoner Ham (Italian)
– Italian Panini Bread with Tomato Capresse & Buffalo Mozzarella (Italian)
French Bread Pizza – Stone Oven Olive Bread (traditional) in a french pizza style:
– Stuffed Cheesy Pull-apart Bread with Parsley & Basil
– Magherita (Buffolo Mozzarella Cheese, Tomato & Basil)
– Beef Pepperoni Salami. Spicy Chorizo & Olives –
– Honey Baked Ham & Roasted Pineapple
– Pesto Herbs & White Mushroom Cream
– Al Fruiti De Mare (Prawn, Tuna & Crab)
I did not managed to give everything a try because I was too busy indulging in the eggs but I remember James saying he love the Al Fruiti De Mare French Bread Pizza was it contains a medley of prawn, tuna and crab.
And on Saturdays, MEDZS will extend their breakfast menu to an all-day dining one. Yoohooohoooo! Now you know where to visit for brunch on Saturday!!