Celebrity dermatologist Dr. Zein Obagi was in Singapore last month and mine, I must say that I am honored to be able to be present to listen to his speech.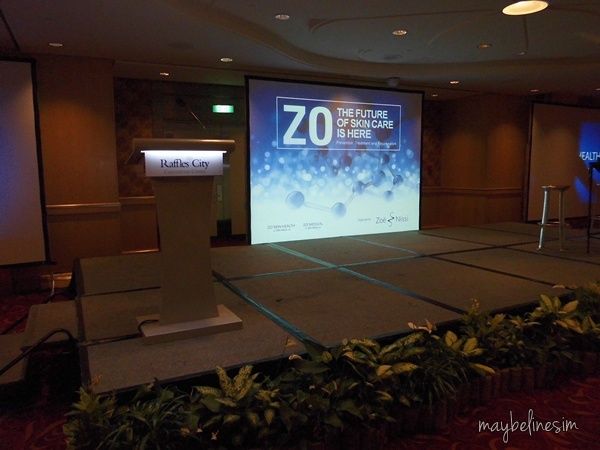 Dr. Zein Obagi believes in the future of skincare and has launch his own medical skincare lines ZO Skin Health. They are exclusively available in skin clinics like Prive Clinic, Cosmetic surgery and other skin clinics. You can't buy it from the pharmacies outside.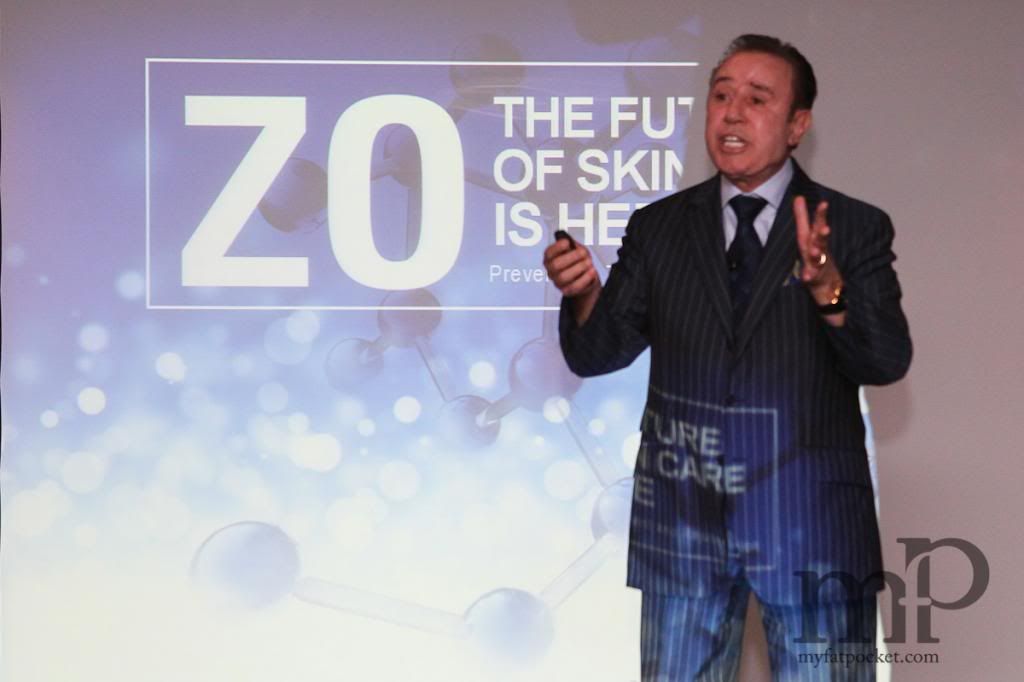 (Credits: myfatpocket.com)
He had treated a lot of patients and brought their youthful skin back. Below is one good example.

(Credits: myfatpocket.com)
He also mentioned that applying too many products to the skin will cause the skin to produce less oil and hence, moisture. I do notice this because my face tends to get oily more easily when I leave house without make up.
I am the type who spam thick makeups on the face, but I still have dehyrated skin. Should I completely stop making up then? 🙁
ZO Skin Health products come in with recommended programmes kit to cater to different individual needs and skin health.
They have the Daily Skin Care Program, Anti-aging Program or Aggressive Anti-Aging program.
I guess what I really needed was the daily skin care program to boost my skin health.
The Daily Skin Care Program provides the essential tools that can be used on a daily basis to help restore and maintain youthful and radiant skin.
The program consist of Offects Exfoliating Cleanser, Offects Exfoliating Polish, Ossential Daily Power Defense and Oclipse Suncreen + Primer SPF 30. (They replaced all the E with O. So cute!!)
Offects Exfoliating Cleanser – Gently exfoliates and cleanses skin, reduces excess oil and neutralizes free radicals. Encapsulated vitamin E provides antioxidant protection and hydration for healthy skin.
Offects Exfoliating Polish – Ultra-fine magnesium crystals exfoliate dead skin cells and increase epidermal turnover for a cleaner, smoother, more even-toned complexion. Vitamins A, C, E, and C-Esters provide antioxidant benefits to help maintain skin barrier function.
Ossential Daily Power Defense – Time-released retinol, antioxidants, and specialized DNA repairing enzymes work around-the-clock to help minimize UV oxidative damage and uneven pigmentation, while restoring skin function and elasticity.
Oclipse Suncreen + Primer SPF 30 – Using natural melanin, titanium dioxide, and zinc oxide to provide broad-spectrum UVA/UVB protection, Oclipse is also used to smooth and prime skin for a more even makeup application.
.
.
.
Right now, I am using their Oclipse sunscreen primer. I only apply it once a day, which is before I put on any make up. I have always felt that even if you leave house without makeup, you MUST have your sunscreen on. Other than protecting yourself against sunburn, aging, it also protects you against SKIN CANCER!
Oclipse Sunscreen Primer is retailing at $85 for 40ml.
It was also kinda cute because even the desserts served that day was catered to the theme for ZO Skin Health – Blue!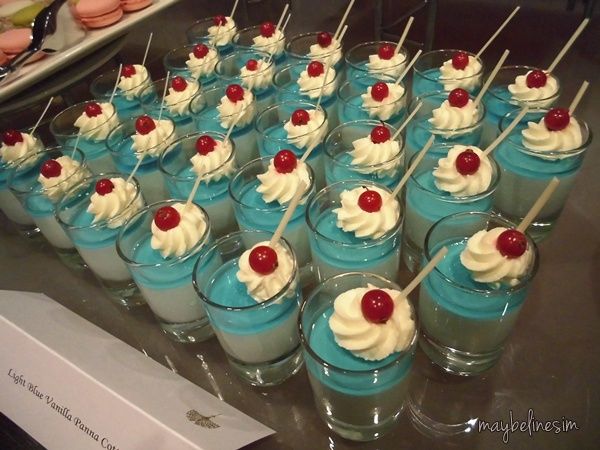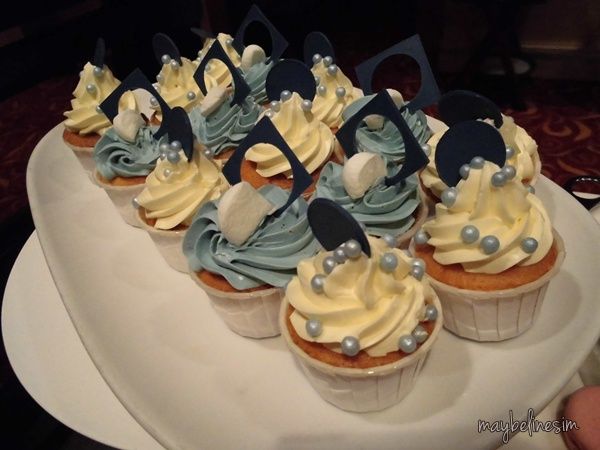 If you interested to find out more about Dr. Obagi or ZO Skin Health,
Head over to http://www.zoskinhealth.com 🙂