If you haven't already know, W.Lab is finally available in Singapore!! It was originally founded in 2013 in Korean, but Thank you Aresa Singapore for bringing it in! Honestly, W.Lab is a fairly new brand to me but I have heard beauty bloggers raving about it before! I saw their stores in myeongdong too!

What I love about the brand is that they emphasises the use of natural ingredients so lesser chemicals are introduced into their products. This benefits people who have sensitive skin a lot because they can't use every single brand out there. I may not have sensitive skin but trust me, when I shop for my cosmetics and body care, I tend to go for products which contains lesser chemicals.

Even though we were sponsored with a whole range of their products, I am only going to share with you some of my favourites! What attracted me to Blossom White Cushion was the packaging. I thought the coverage was going to be light but BOOMS, when I spread it evenly over my face, my pores were gone instantly!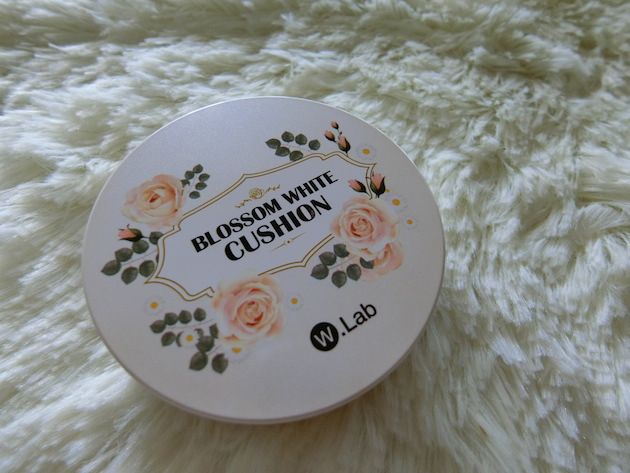 It is available in 3 shades, 13, 21 and 23. I am currently using 21 if you need to know! 🙂

It works like a skincare too as it has anti-aging and wrinkle improvements properties. So if you think that you are too old for it, NOPE! Give it a try! The cushion also contains 33% Damask Rose Water, yay! I hope that they will come out with some refill pack or something soon!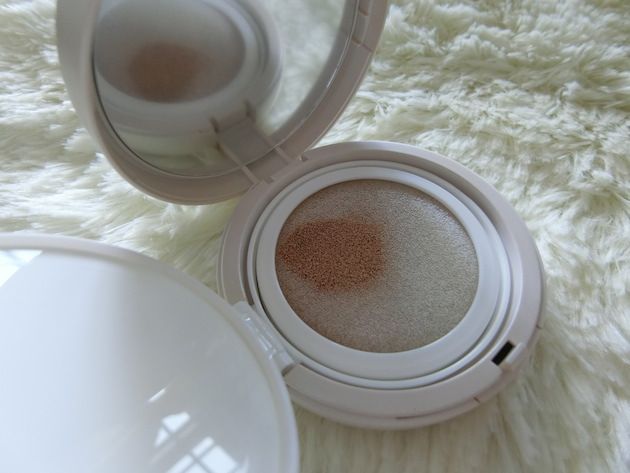 Another makeup product that I seriously need to rave about is their eyeshadow palettes – W.Lab Pocket Shadow Palettes. I knew I was in love when I first saw them because of the colours. Each palette contains both glittery and matte colours which means that you can use them for a day or night look.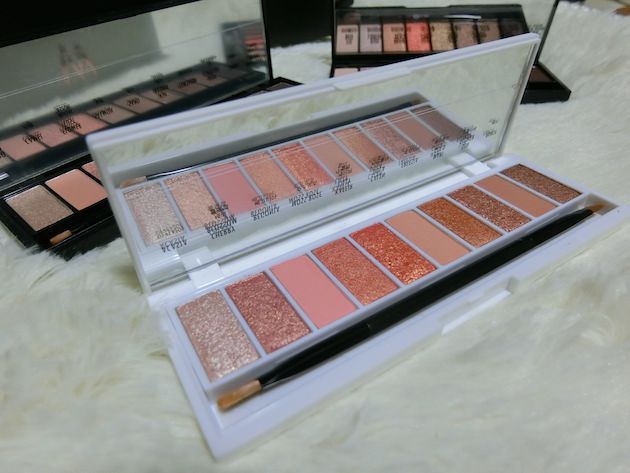 Some people may find it hard to achieve a glittery look for the eyes because glittery eyeshadows are usually not so pigmented but you will be surprised to find the colours are actually fairly pigmented. The swatches below are done with a single swipe. I must say that the glitters didn't fail me.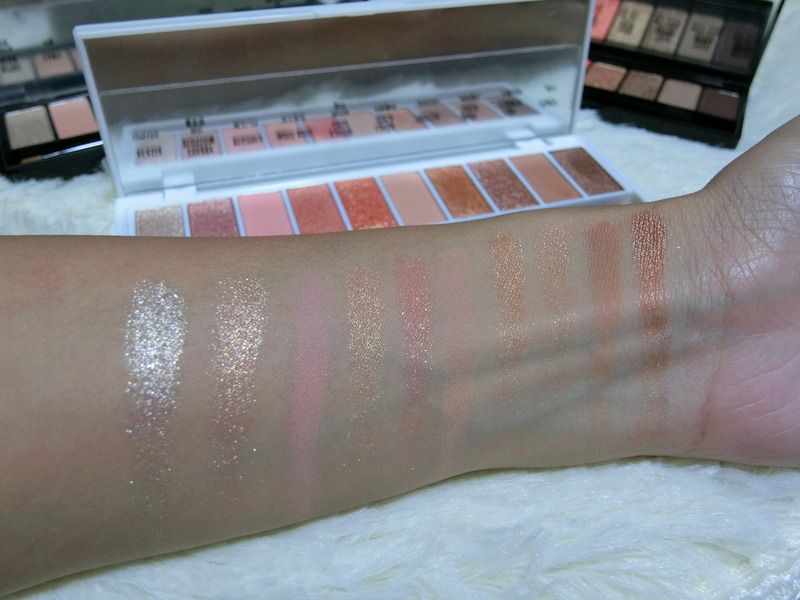 W.Lab has a lot of different blushers but we were given Bling Bling Cheek during the event. Just 1 swipe and you can get gradient cheeks! So effortlessly easy.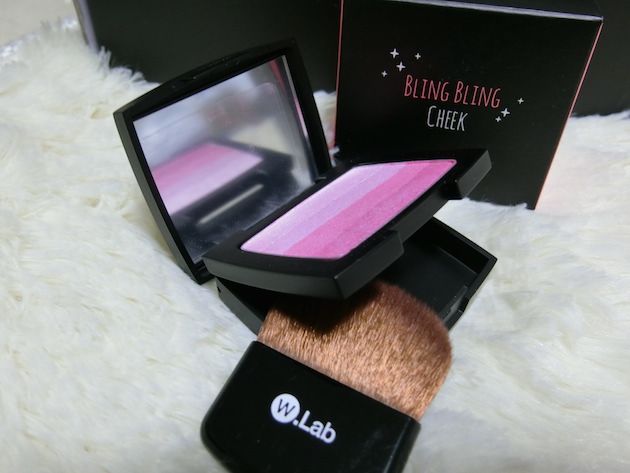 The Velvet Colour Stick sure lives up to its name. It has a creamy and velvety texture that glides onto the lips easily. How do my Chilly Red shade fare?

Even though it is quite pigmented, I am glad to share that it is easy to wash off as well.






A makeup look isn't complete if you don't have a contour palette or W.Lab Color Master Cover Kit.

This small palette here contains 6 shades to address your flaws (if any). The Flower Lip & Cheek Kit comes in a similar packaging and the colours are surprisingly highly pigmented. If you need you change your lip colour at least two times a day, simple slot this into your makeup pouch any day!






I tend to have oily face after spending half a day outdoor and I think I am not the only one having this issue. With the weather so crazily hot in Singapore, how can our make up not melt or look greasy after 5 hours?

This leads to my next product, Sebum Out Finish Pact. After I am done with my look, I tend to finish it off with Sebum Out Finish Powder, followed by the Finish Pact. If you have the same issue as me, you can pad on some Finish Pact powder every 4 hours to mattify your face. It can also reduce sedum secretion and brighten your overall complexion at the same time.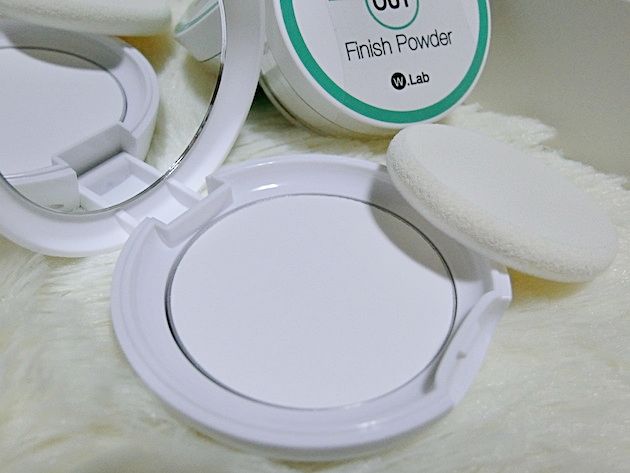 So love the texture!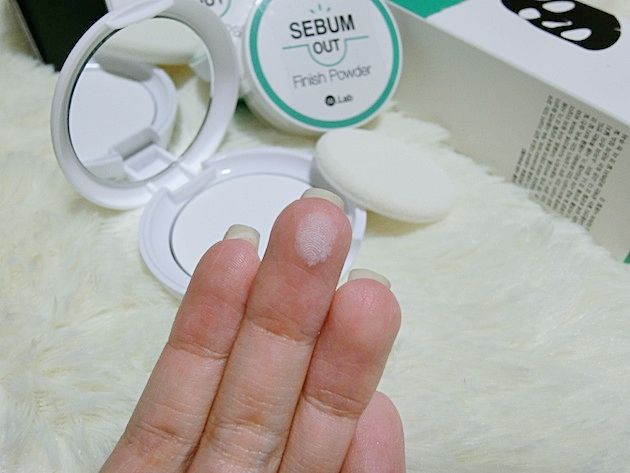 Enough of make up. How about their skincare? Here's my verdict! Do take note that they have more than just these. I am just sharing some of my favourites 🙂

I got people asking me questions like – What is a Cleansing Balm? What does it do?

Simply put, a Cleansing Balm is a make up remover. I personally feel that it is almost the same as an oil-based makeup remover.






The texture? It feels a little powdery and oily but that is what makes cleansing easier. A simple scoop of it can effectively clean away an entire face of make up. Remember to use a facial cleanser after that though. Like most make up remover, this is not a 2-in-1 thing. I am quite sure I will be buying the cleansing balm again after my first tub.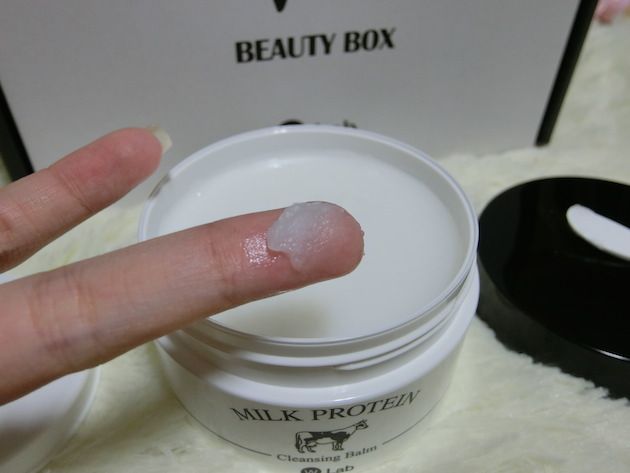 I love their pore series – Black Kill too!! Probably because I am very into pores products recently HEHE. I need to praise their Black Kill Pore Cleanser because of the rubber brush!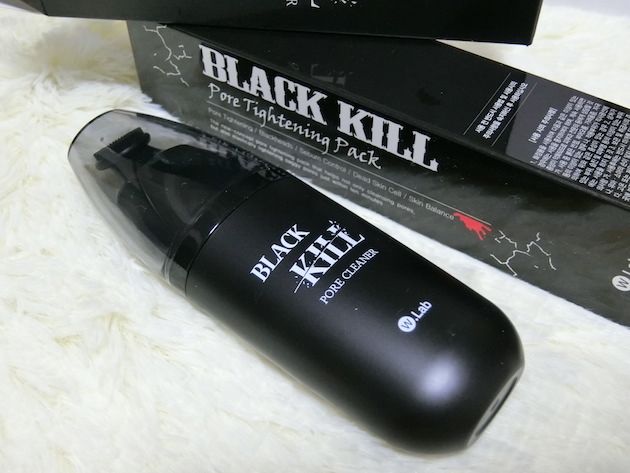 The brush is soft and gentle enough for my cheeks. Suitable for very very lazy people like me.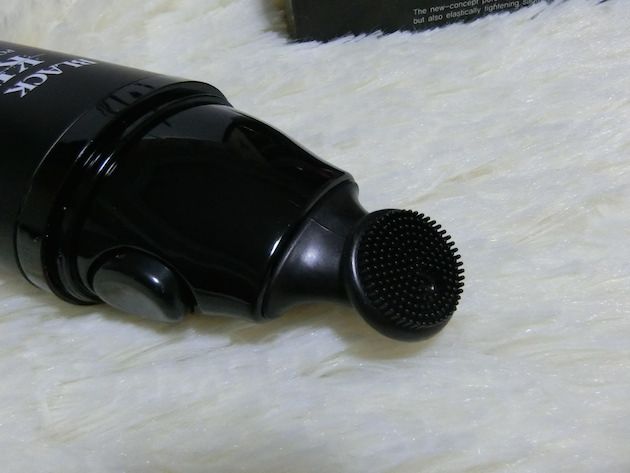 Don't judge my pores but this is how I use it! I press the button to dispense some cleanser twice and rub them on my cheeks for a good 30 seconds on each side.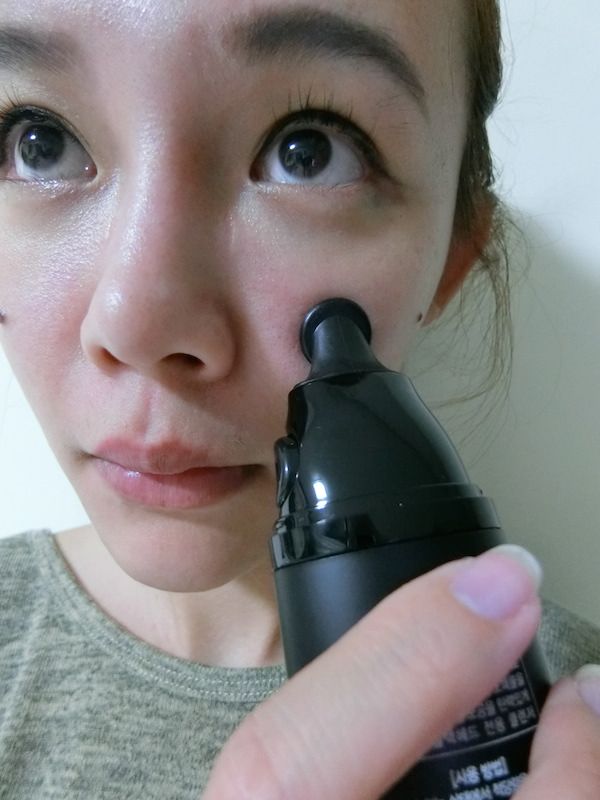 They have other products like Body Scrub, Cleansing Foam and even Quick Whitening Cream. I haven't had the time to try them out but if I ever do, I will share the verdicts with you guys! 😀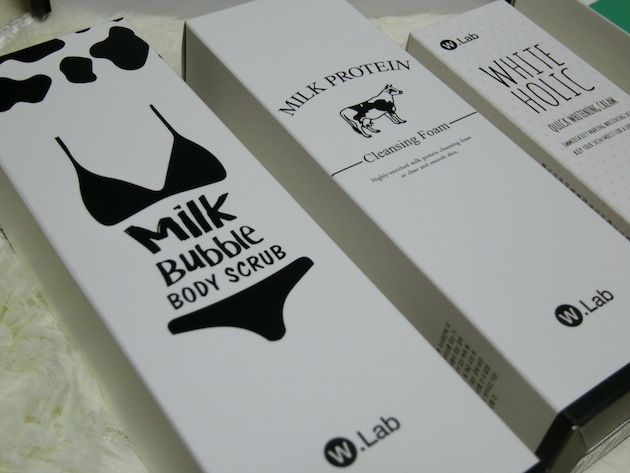 W.Lab is available in the following places:

Sasa Singapore selected outlets – Tampines 1, Jurong Point, Westgate, Vivocity, Wisma Atria, ION Orchard
Zalora
Lazada
Aresa Beaute