Must be wondering why I called it a taste of the big apple. Isn't it Pizza?
Cos of the origin of the pizza! It came from New York aka the Big Apple! Those who have visited New York would have had a deep impression of their relatively different pizza (vs the italian or even our local ones). For those who have not yet tried it before, finally you can have a slice of New York right here in Singapore at corner of Bugis Junction!
So here we are, no better way that to spend our TGIF having pizza which have already been part and parcel of our local food fare! I would say the shop front is pretty eye-catching and the location is easily accessible near to the newly-erected traffic light.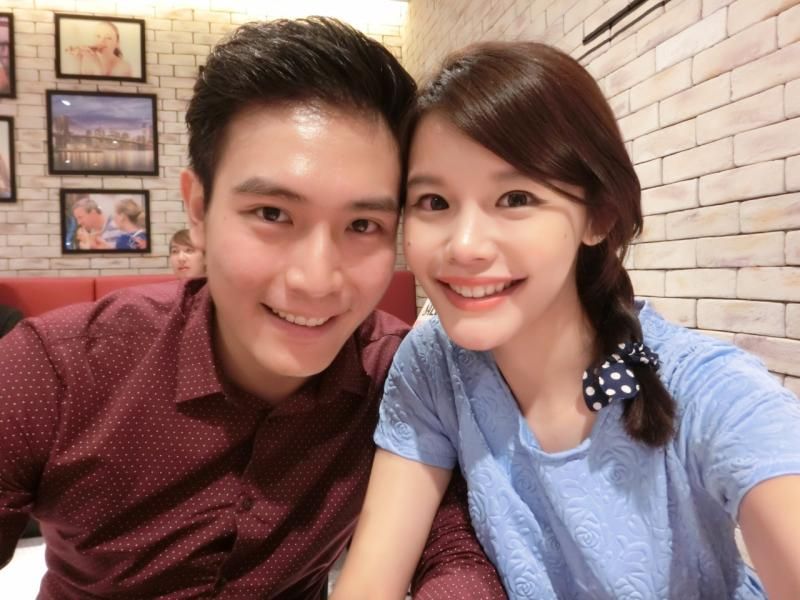 The outlet we went to is located at Bugis Junction. They have another outlet along River Valley too.
A look at the shop's interior with an array of the various flavors exhibited to you while you are queuing.
In fact, notice something interesting on the menu?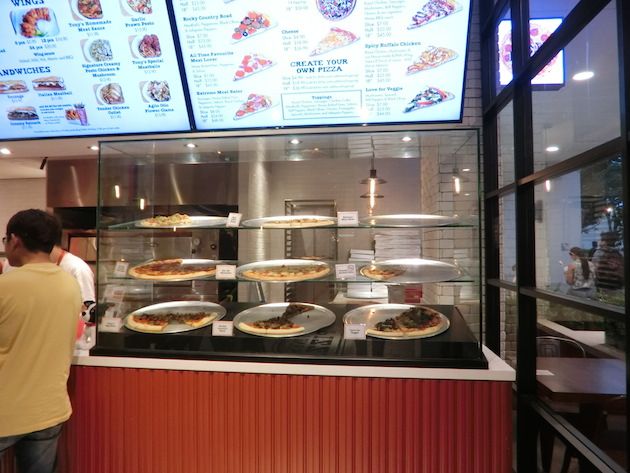 If you have not, here is the answer which is also one of the interesting thing about this pizzeria shop! In line with our local spirit of DIY, they allow you to customize your pizzas! In fact, we had our fair share of fun customizing our own pizza!
Was a bit challenging for the both of us if you guys followed up with our previous blog post which shared how vastly different we are in terms of our taste buds.
SO if you are having case like ours, feel free to stick to the original taste they have in the menu. One of the pizzas that we agreed upon in unison was the Hawaiian flavor & it turned out to be  a great choice!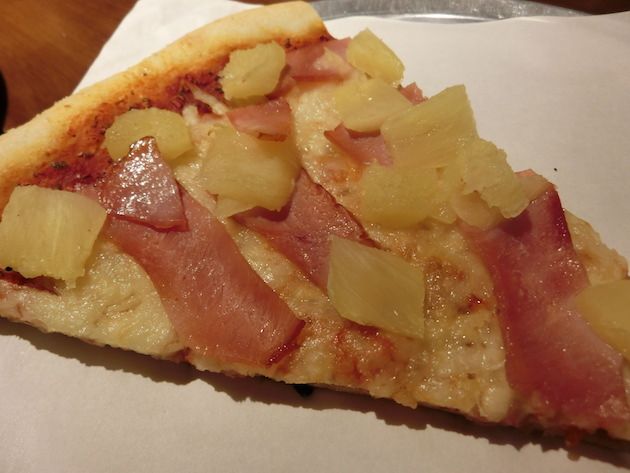 I immediately fell in love with with it after the first bite. It wasn't the usual crispy and crusty kind of pizzas we have. In fact, you can feel the bite of the dough along with the ingredients. Furthermore, i like the fact that they were pretty generous with the ingredients!
If you are thinking they only serve pizzas, think again! Cos this shop is a jack of all trades! Apart from their delicious savory pizzas, one of their must try is this Meatballs blended in their special in-house tomato based sauce.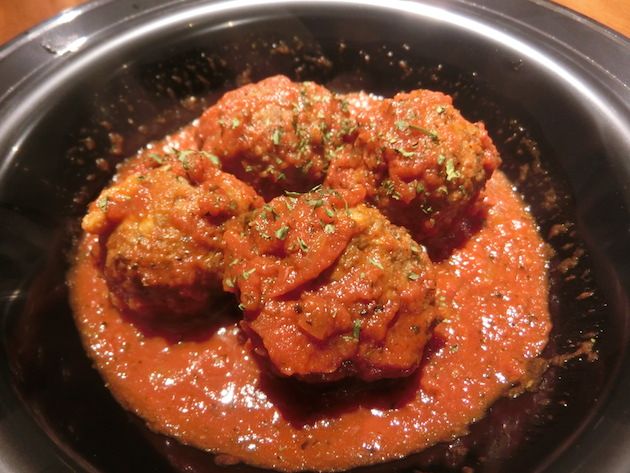 For those who fancy some spices, they have chicken wings with various levels of spice! We were feeling a bit adventurous that night, hence we went to the 2nd level of spice.
Choose from 6 pieces ($5.90), 12 pieces ($10.90), or 24 pieces ($20.00).
Sauce: Naked, Mild, Hot, Atomic and BBQ
I thought the buffalo wings were pretty cheap! It is less than a dollar for a wing.
The taste was unique as the base seems to be filled with a Tobasco flavor which also served to explain the spicy level.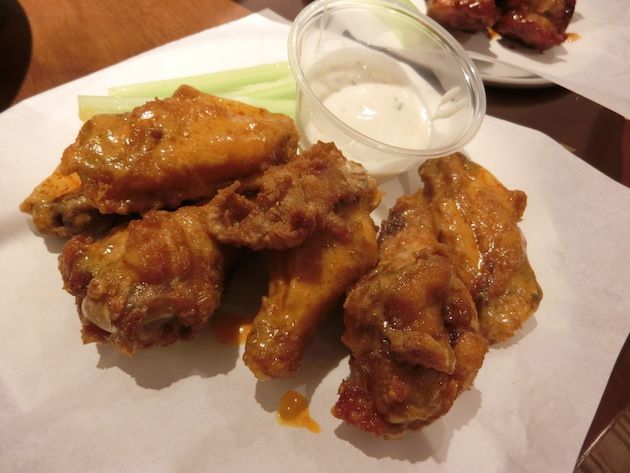 For Ladies who want something milder, try the BBQ chicken wing!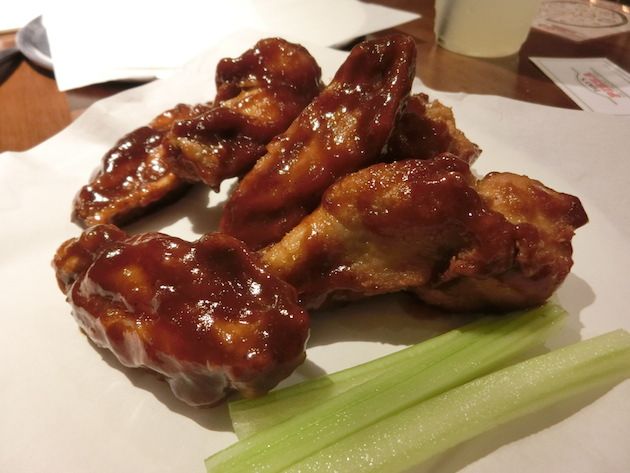 For M, who is a carbo lover! How can she miss the fries right! They even have her favourite Truffle fries! To M, it is as good as me holding a bucket of gold in my hands! The bucket is quite big and it only cost $9.00.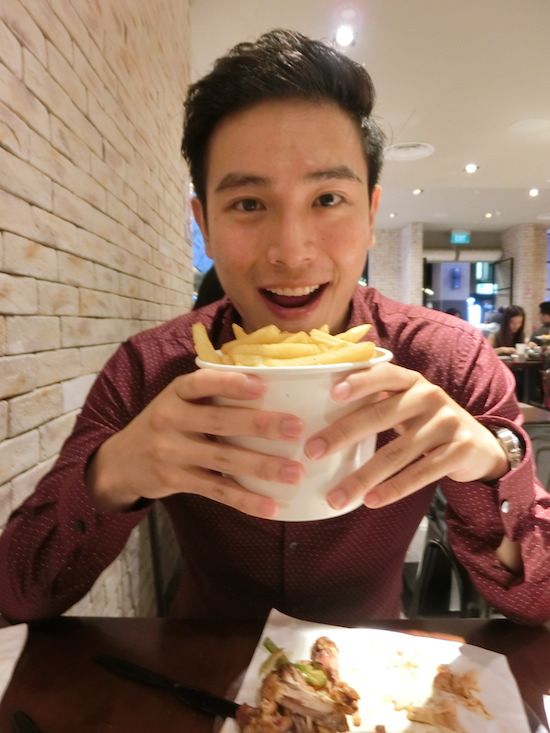 As we talk about bucket of gold, it does remind us of the upcoming Lunar New Year yea? In fact, Tony's Pizza will be launching a NEW flavour with a tinge of Asian flair: The Oriental Smoked Duck Pizza which is only available from 19th Jan – 28 Feb. Unfortunately, we went a bit earlier and was unable to try that special flavor.
During that period, spend $50 and you will be entitled to a Prosperity Lucky Dip. You can win a series of instant prizes such as dining vouchers worth up to $500 or food item vouchers!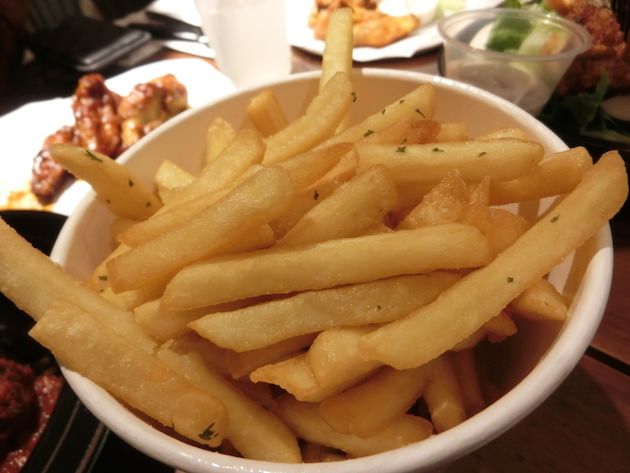 Happy Friday, Happy food, Happy us!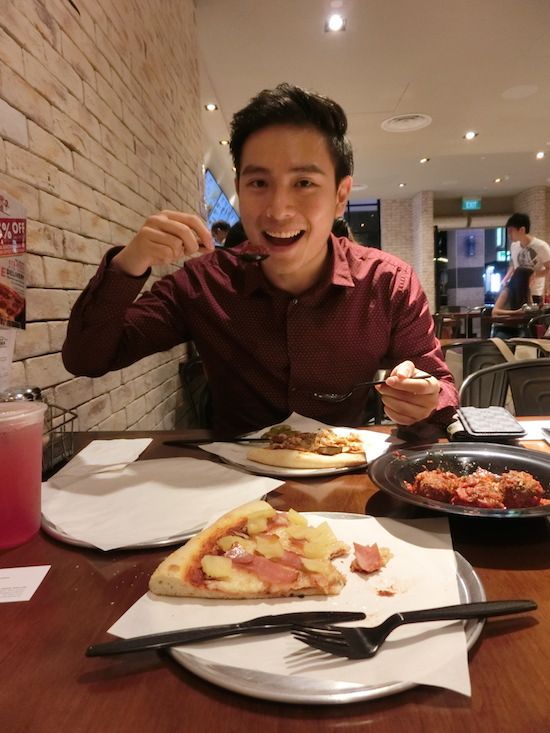 Then came the Signature Caesar salad ($9.50). Generous slice of chicken cutlet there! The chicken cutlet was tender and serving it with fresh crispy vegetables (Romaine lettuce, tomatoes, croutons, black olives, Parmesan cheese and hard-boiled egg) made it even …. YYUUMS.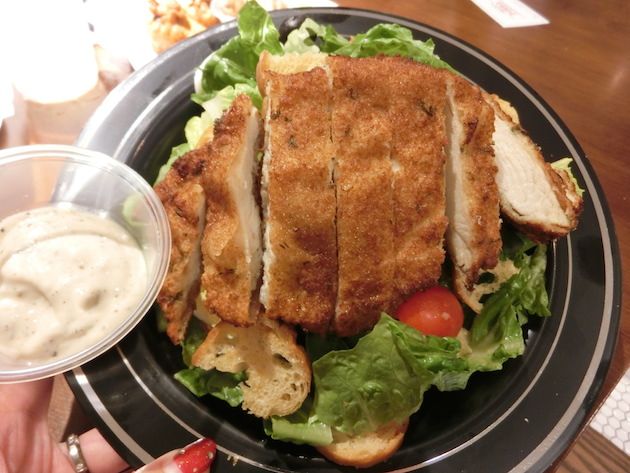 They also serve Pastas! The portion was good for one & the ingredients used such as the prawns in this pasta were very fresh and crunchy! The price of pasta starts from $11.90. I had always had a thing for Aglio Olio and Prawn so I was tied between Garlic Prawn Pesto and Aglio Olio Flower Clams…
In the end, I picked Garlic Prawn Pesto and I didn't regret my decision!!! There were at least 5 juicy prawns and the noodles were quite chewy – NOT SOGGY.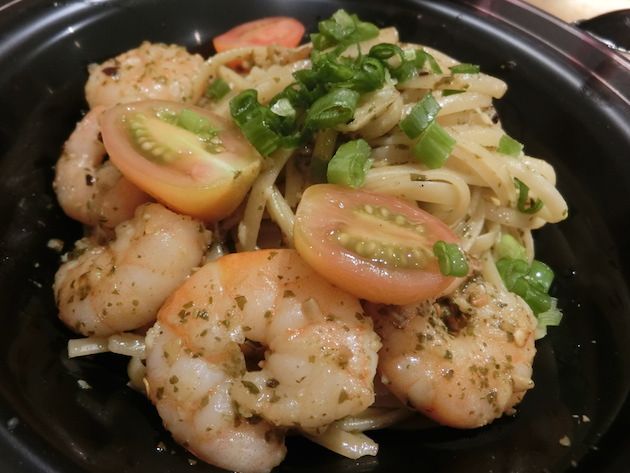 There you have it! Our meal for that night!
For Valentine's special – "Perfect for Two set Meal" includes a choice of salad, pasta dish, pizza slice, side order and Dessert of the day, along with two Soft Drinks to go with. All available only at a very reasonable price of $39.90!
This special set meal is only available for 3 days from 13 February to 15 February 2015. Customize all your favorites from the menu and try them all at a go!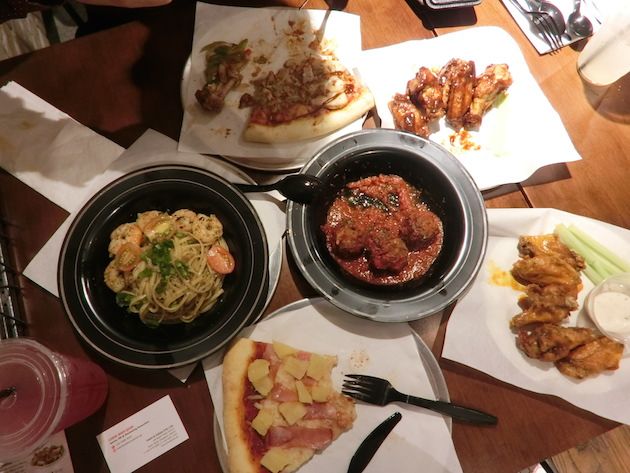 Overall, both of us enjoyed the food tasting at Tony's Pizza as it offers a very fresh perspective of Pizza and its one that keep you wanting to go back for more! It definitely set a new standard in the pizza scene in Singapore!