Sponsored
For Singaporeans that yearn for a taste of Penang at exceptionally affordable price, look no where beyond what is offered at York Hotel Singapore!
Nestling behind the Mount Elizabeth Hospital, this hotel has taken the trouble to seek out and fly in the Best and famous hawkers in Penang to prepare a series of well acclaimed gastronomic delights of Penang's authentic street food at their very own White Rose Cafe.
Upon reaching the cafe, our eyes were greeted with a sea of people particularly, families. Got us wondering why the food fare was so popular for gatherings. So guys! A hint to somewhere you can show filial piety to your parents, or to chill with your friends! ><
We took no time to maneuver our way to the various counters. There were easily 8-10 counters with authentic Penang people stationed within each individual counter selling their specialty food!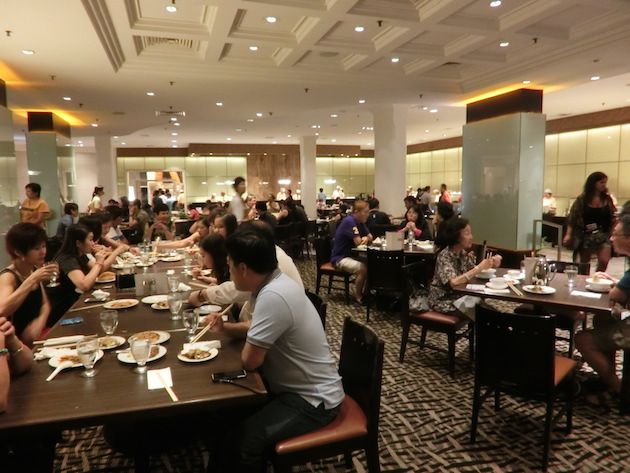 If you are wondering what's the Penang food being offered here. You can be sure they have all the essentials here! Here are some of what is being offered. They have the crispy Penang Pancake..each of them were prepared on the spot piping hot! The crispy texture and generous serving of nuts will definitely send pancake lovers off for a second helping. It is very crispy and the skin is not too thick, unlike those commonly found in Singapore.
Well, if you think that is the only crispy food around, think again. They also brought in the famous Lor Bak served in the hawkers' own special Lor sauce.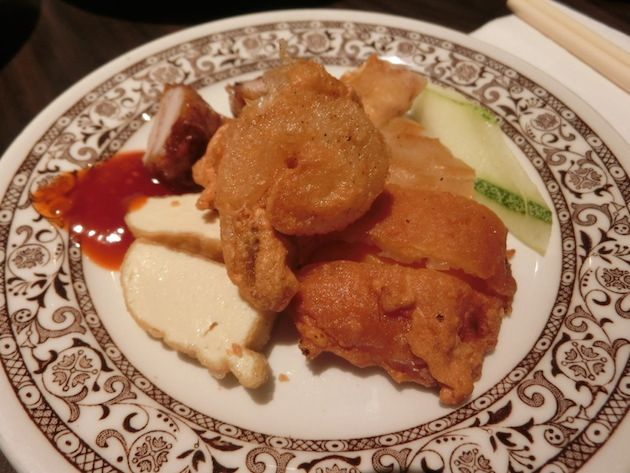 How can we miss out on the Famous Penang Laksa! For those who have not tried Penang Laksa before, it is very different from our Singapore kind of Laksa. Instead of being hot and spicy, it has a tinge of sourness in its spiciness. Defintely worth a try if you never try before!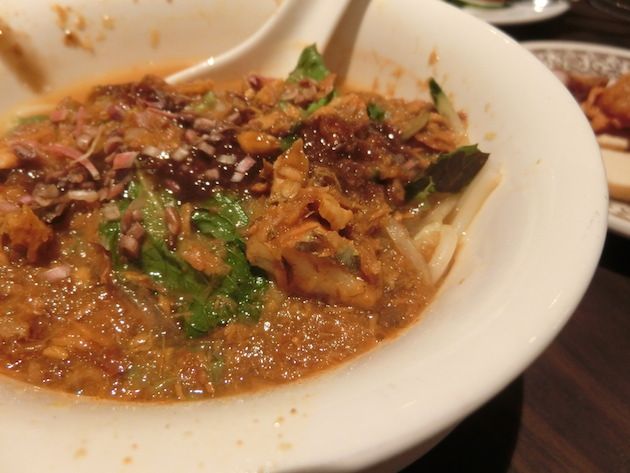 And if you are wondering which food has the longest queue, this is the ONE! The MUST MUST TRY when you are there is this famous Penang Char Kway Teow! It is extremely flavorful and the portion of prawns and eggs are generous as well. Nothing could stop us not even the longest queue there! We had 3 plates EACH.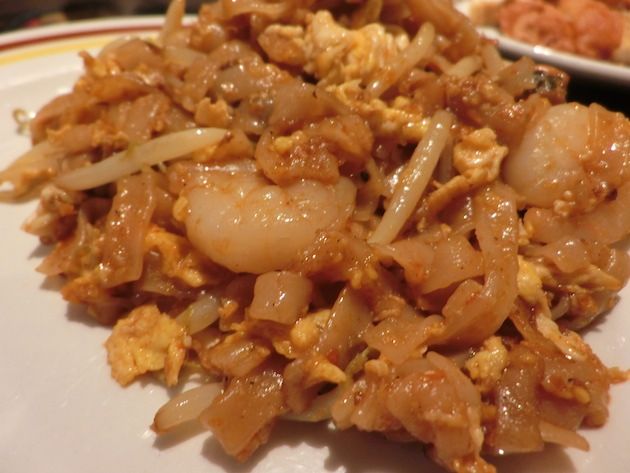 They also have the Nasi Lemak served with Nonya Chicken Kapitan..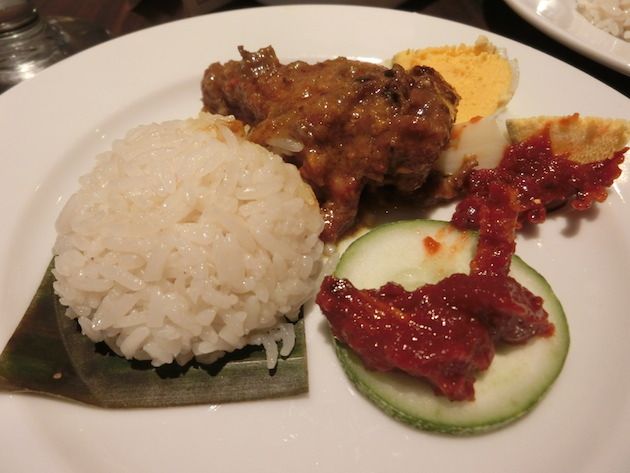 ..Penang Prawn mee.. which broth was very very flavorful. This picture certainly did not do much justice to the bowl of awesome prawn noodles.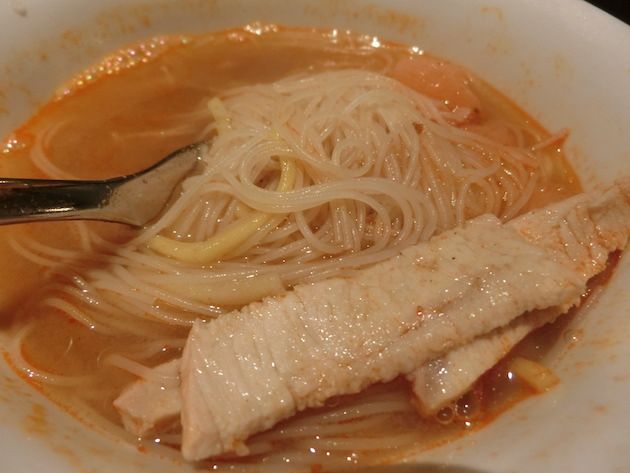 ..Kway Teow Soup or Dry..
..Fruit Rojak.. which was very refreshing!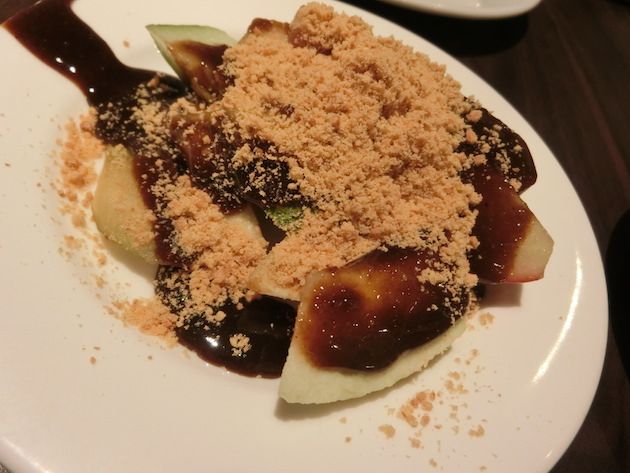 …and the special dish of the night: Penang Char Koay Kak featuring hand-made rice cakes! It is like carrot cake but instead of carrot cake, they replaced it with rice cake which taste even nicer.
For those whom have tried the previous round of Penang Buffet, you might not have tried this as they just launched this new dish! Bonus for those whose first timer!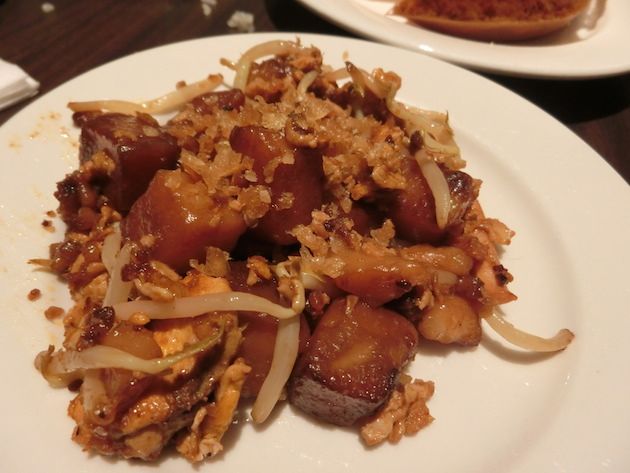 Apart from those listed above, they also have Cuttlefish Kang Kong,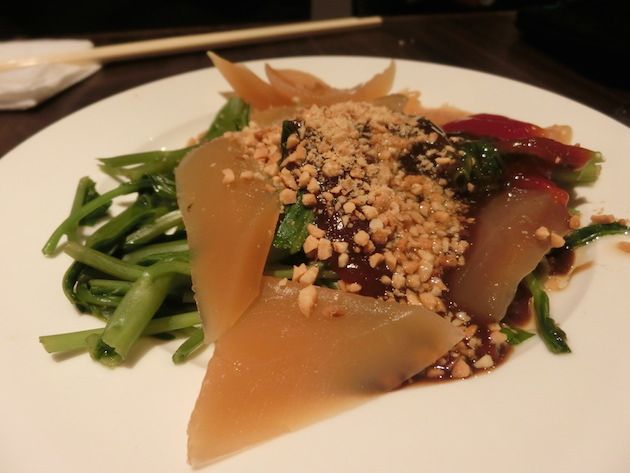 and a variety of desserts such as the ever popular Ice Kacang and Chendol. Since it is buffet, that means you can enjoy unlimited servings of these popular Penang food till your hearts' content while saving on the Bus ticket to Penang!
Now for the shocking prices….
.
.
.
.
.
Prices for weekdays for lunch and dinner: $25.80 (adult) $18.80 (children below 12 years)
Prices for weekends for lunch and dinner: $28.80 (adult) $20.80 (children below 12 years)
Timing:
Lunch – 12pm to 2.30pm
Dinner – 6.30pm to 10pm
This buffet is available from 13 to 29 March 2015.
They don't take in reservations as seating is on a first-come-first-serve basis but if you need any more information, you can reach them at 6830 1156.
Address: 21 Mount Elizabeth Singapore 228516yor