Know what? I think I just found my favorite scent of the year. Even the boyfriend loves it on me. I am a very fussy person when it comes to scent because it is something I use almost everyday. I never liked anything too musky or overpowering.
When I first heard about BOSS MA VIE, the new fragrance for women from BOSS Parfums, I thought that it is going to be quite musky because BOSS can be quite manly. But then again, I gotta admit that I am quite a sucker for designs and I love how exactly the bottle look, I feel like…… I really want to own one. I like the delicate mellow pink and the sleek design.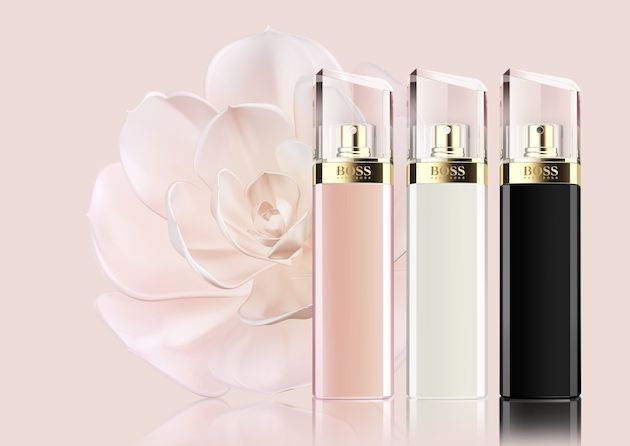 Following the successful launch of BOSS NUIT Pour Femme and BOSS JOUR Pour Femme, now, BOSS MA VIE Pour Femme completes the trio. ALL of them look so elegant and classy.
The new fragrance was inspired by an element of the BOSS woman's life that until now has gone unnoticed. It draws on the pleasure she feels when she chooses to step out of her day to day routine, slow down, loosen up and simply enjoy a moment for herself. It captures the intimate essence of her independent spirit, releasing the indulgent and fulfilling sensation of simply savoring life.
Yeap, so on days where I have no work, or after working hours, BOSS MA VIE Pour Femme allows me to be who I am comfortably and still smelling nice even after a long day of work. It somewhat boosts my confidence too.
Other than counting on the design of the bottle for modern femininity, the top note – Cactus Blossom accord capture the green freshness of the uncompromising desert plant, providing a unique and modern element to the fragrance.
The heart – Pink Floral Bouquet with Rose Bud unifies the key florals of BOSS NUIT Pour Femme and BOSS JOUR Pour Femme, with a tender and soft pink feminine twist. Suave pink freesia and jasmine petals were blended with delicate rose bud, creating a natural floralcy.
The base – Cedarwood – The intense warmth of sheer woods and cedar wood form is known to encourage an attitude of confidence and ease which inspires the BOSS woman to take a moment to herself.
Such femininity, confidence and modernity is simply irresistible.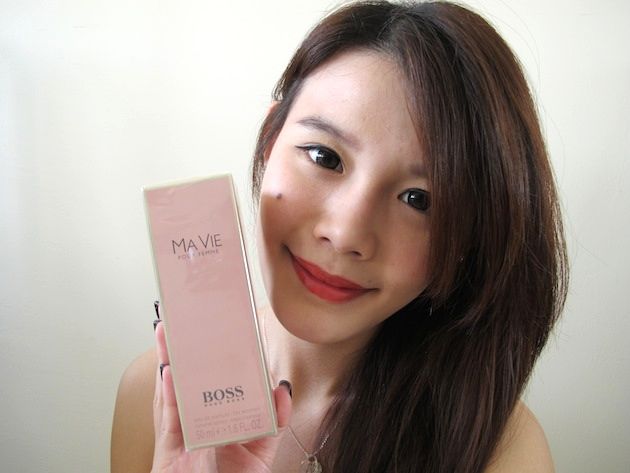 Go on… You know you need it too 🙂