If 2016 is a 365 page book, I would think JamesnMaybel has already penned down an exciting first chapter by being part of Casio's Project: To review their latest FR100 camera in Bali!

But before I begin, let us set three important disclaimers. One to fully credit the pictures & another to prove our objectivity in reviewing this camera.

1)All photos are NOT edited (aka #nofilter in IG term) & FULLY taken with the Casio FR100.

2)No payment nor sponsorship of FR100 was exchanged for this project.

3)All opinions are made solely based on our own experience – JamesnMaybel.

With that said, now you are all set to click your way through this post as though you were also on this Bali adventure with JamesnMaybel + Casio crew!

Why Bali? What better place to review the FR100 other than Bali with its myriad of exciting outdoor activities! In fact, some of the activities we engaged in are definitely ready to put the camera to its TOUGHEST durability test yet. In terms of the extremity, let's just say some bruises were inflicted upon our limbs during these activities which took more than a week to heal! *Sob*

So, was the FR100 able to prove itself to be as tough as its sister brand, the G-Shock? Let's see ><

How can we go Bali without a single picture of its beautiful beaches! So let me start the post with my most satisfied photo of the peaceful beach at Crystal Bay!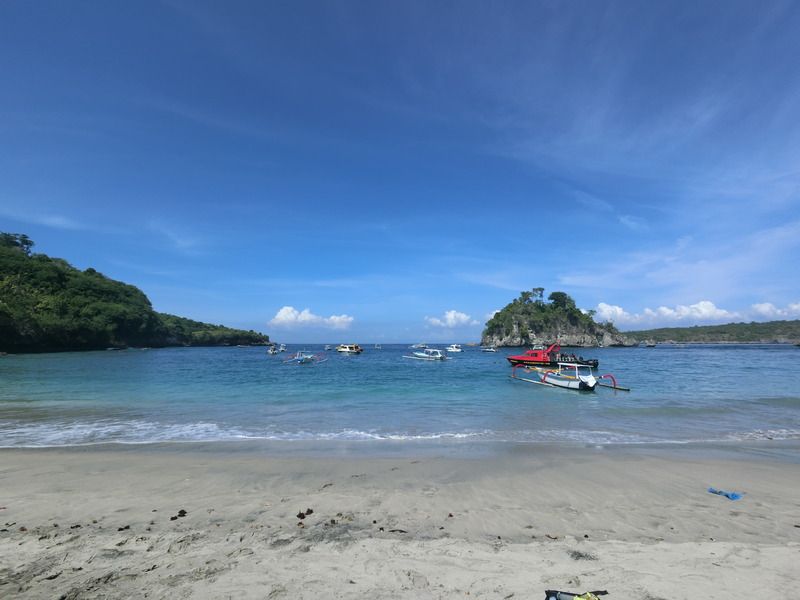 Why am I satisfied?

Simply because we managed to still capture this landscape picture clean, clear and most importantly in HIGH resolution despite of the difficult condition we faced that day due to strong lighting. No conditions is ever too difficult for the FR100 to handle with its facelifted engine & lens! Good for those who are camera/photography newbies, this is simply a quick cheat to show off your photography skills with the pictures taken by the FR100! ><


Activities done to test the camera:

1. AVT Ride (@ Bali Quad Discovery Tours)

First day was all about beaches & high resolution landscape shots. The real adventure came on the second day with the AVT Ride being the first challenge for the FR100!

First, let me show you the standard 'Casio-Approved' stance we took to snap most of our shots during this trip: Shot Free-Style (With the camera lens at the tip of a selfie stick while controlled close to you)!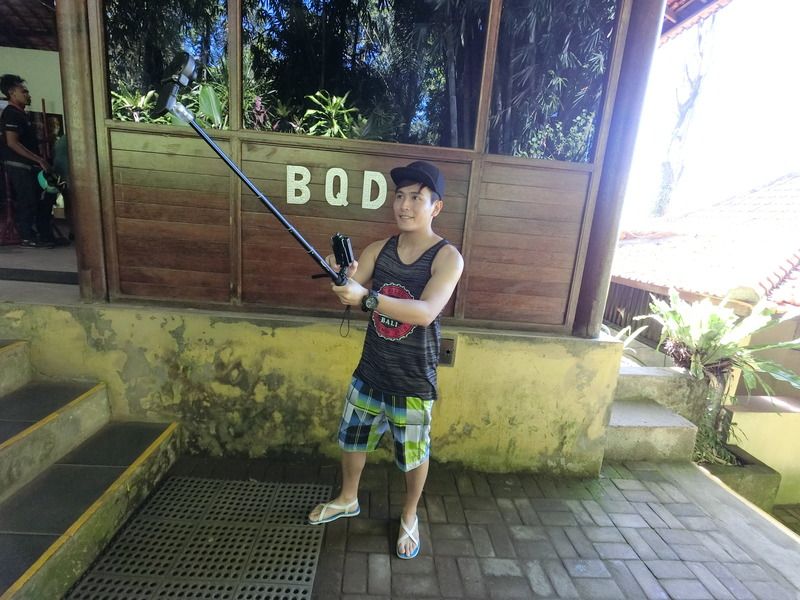 Truth be told, I used to sneer at the sight of selfie sticks but the versatility of FR100 combined with a selfie stick just proved me all wrong! Detaching the camera from the controller makes for a more advanced free-style camera which allow us to creatively snap our selfies/wefies!

See our Epic 360 'Trusurround View' shot taken on our  AVT ride!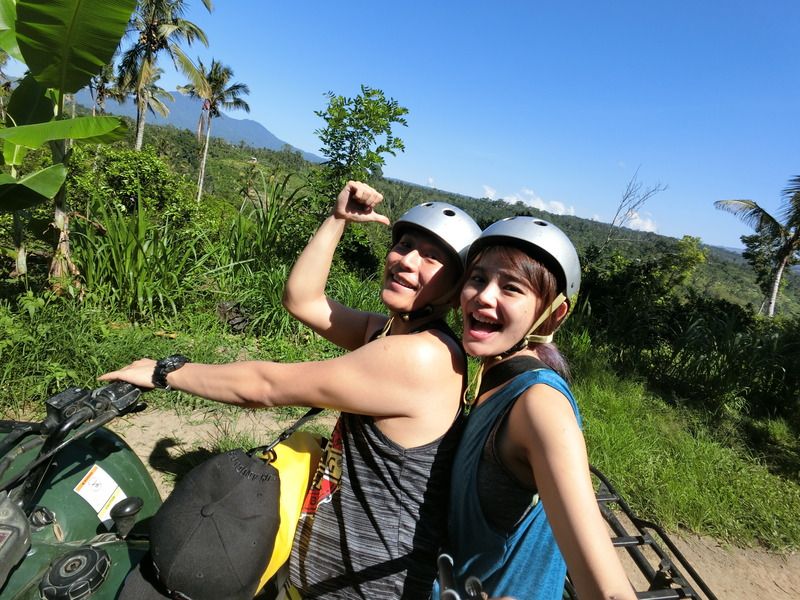 Combined with its 16mm (35mm film equivalent) SUPER W-I-D-E-angle lens, this allows for easy capture of the magnificent outdoor as natural backdrop! Outdoor shooting never been this fun till we got hold of the FR100!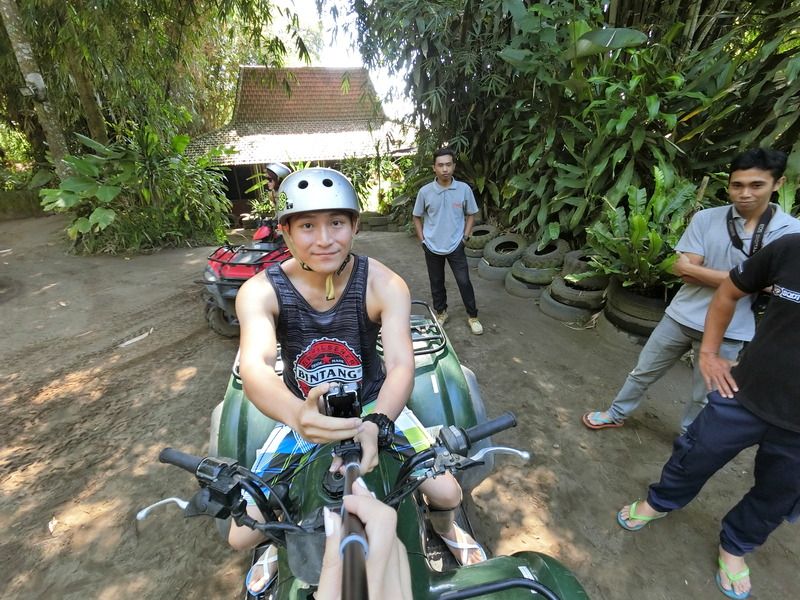 On the flip side, it is so wide, I find it hard to not get photobomb sometimes! Grrr!


One other versatile & creative way we snap our AVT ride experience was to mount the camera lens onto the front of the vehicle which continuously took videos of us going up and down the bumpy mountains!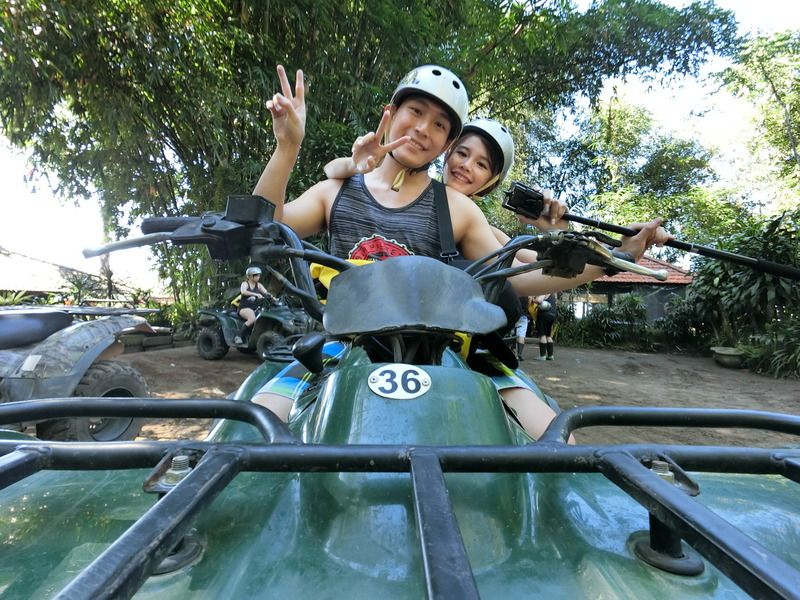 This is just 2 of the 6 ways we manipulated the FR100 to create a wholesome gallery of our AVT ride experience. We showcased 2! We shall save the other 4 methods to your creativity! Lol!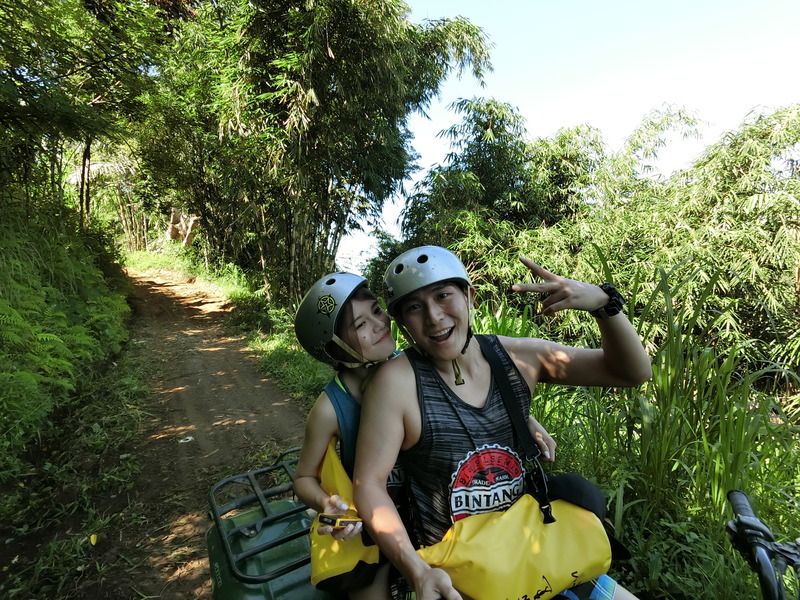 Off JamesnMaybel go!

2. Canyon Tubing (@Bali Quad Discovery Tours)

There was hardly any time for us to catch our breadth as we were rushed to the next station after the AVT Ride: the Canyon Tubing!

After passing the 'Shake' test, now it is for the 'Water' test! How would the FR100 fare in this seemingly perilous environment?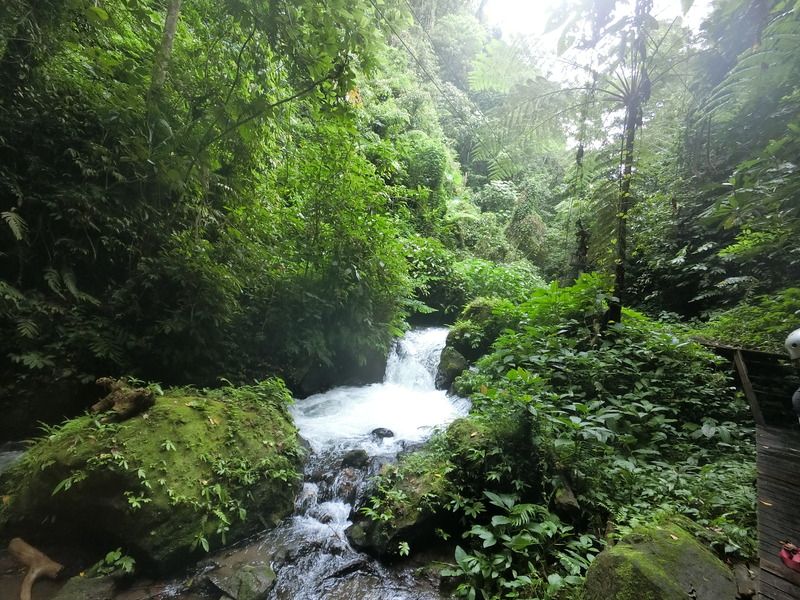 We have absolutely no idea just like J with his worried & clueless face in this picture! Nonetheless, this was his most EPIC picture for this trip as he absolutely love the vibrancy in the '50 shades of green' around him as well as the clear resolution of the gushing stream!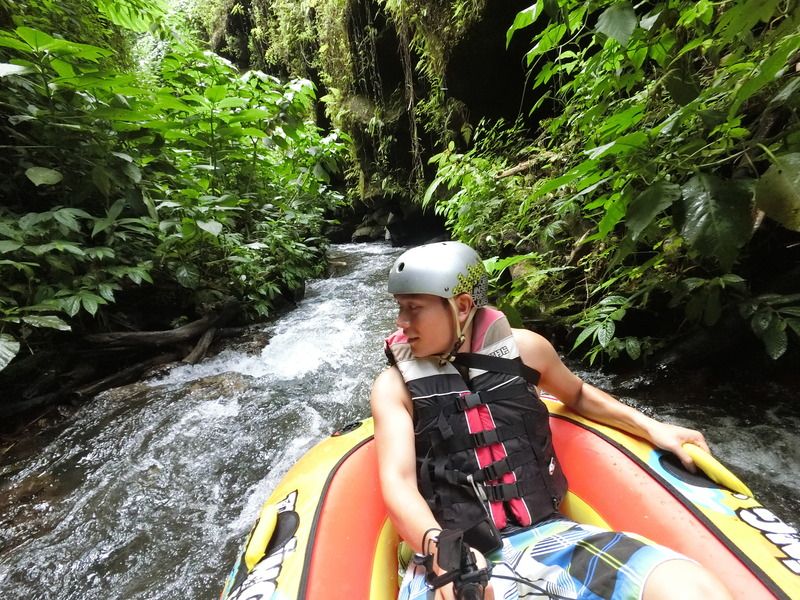 Whereas for me, my most EPIC photo just got to be this one below! Capture at the moment when I was busy snapping selfies until I felt a drop!

One moment I was seating on the tubing. Next moment, the tubing was seating on me! Haha! I was fully drenched along with my FR100!

First thought that came to my mind: Is my camera is working?!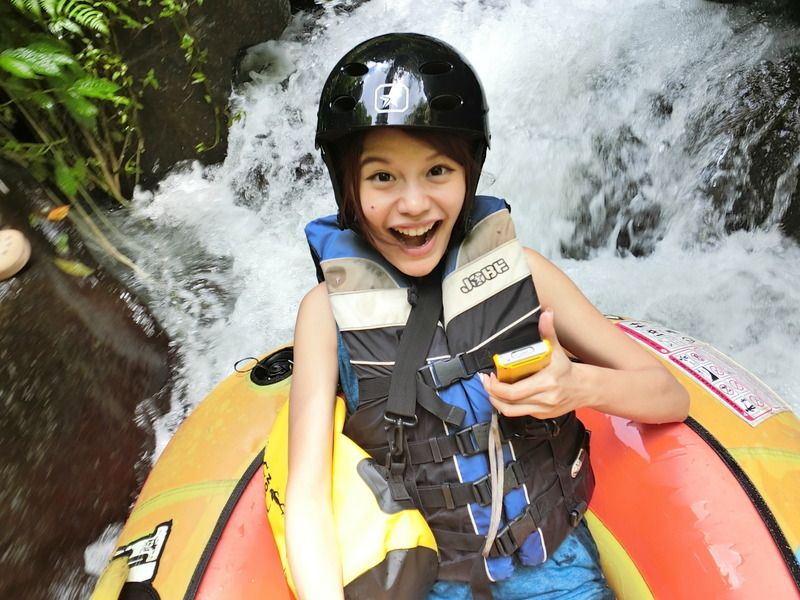 The verdict to the Water Test was positive! The FR100 has proved itself to be waterproof! After which, I didn't spare any moment worrying about the water threat anymore as long as the USB ports are closed!

In fact, I wasn't the only one capsizing. Even J capsized multiple times & to our amazement, the FR100 remained alive all these while till the end of our tubing session! KUDOS to its water-proof function I must say!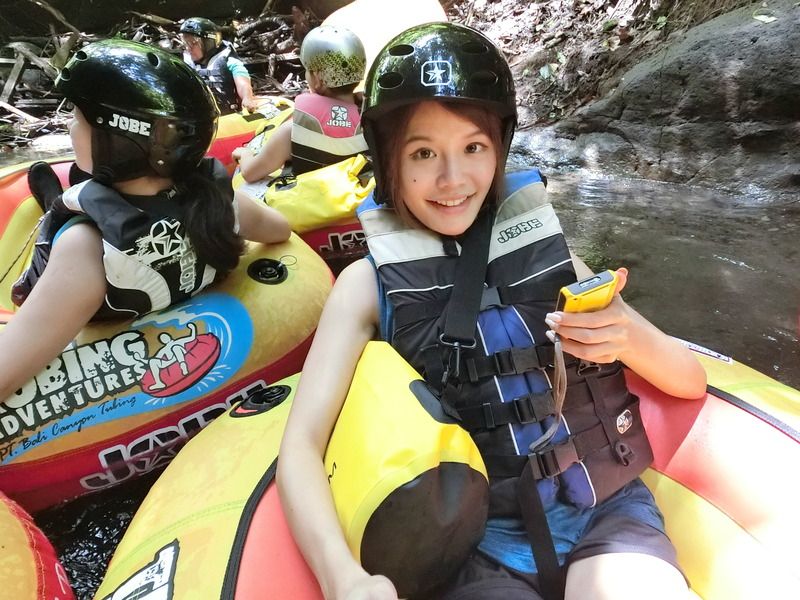 One other good thing J & I agree unanimously was its user-friendly interface! I would say it is almost idiot proof. We took less than 10 minutes to figure all its function! The function buttons were well arranged on the touch screen interface! So we save much time 'sulking' OVER navigating around the buttons and instead IN FRONT of the camera (for fun)!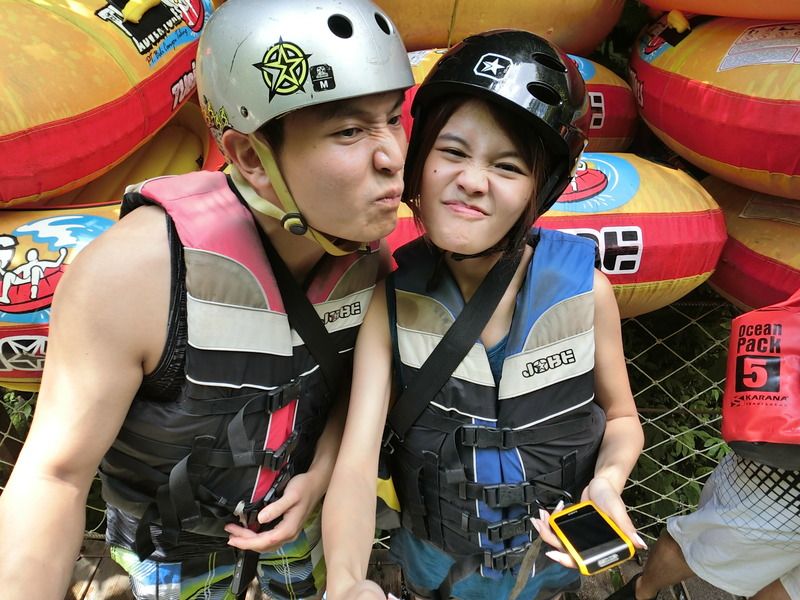 Even after our 'sulking' wefies, I still have enough time for my own selfies! Love Casio for being so customer user oriented !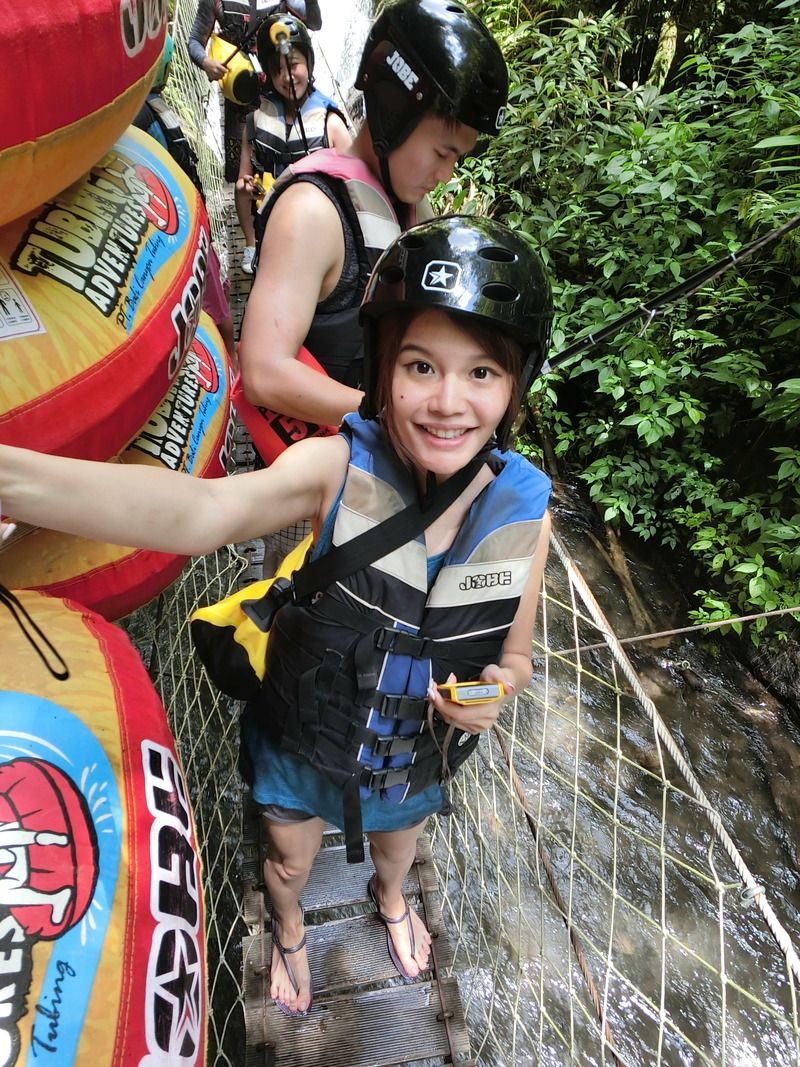 The whole ride was approximately 2 hours long!

You must have thought that after turning on the FR100 for a straight 1 hours of video recording (AVT ride) followed by 2 hours of On & Off 'Time Lapse' on th(Canyon Tubing) would have fully flatten the battery! Then you are wrong! Our battery was only 3/4 burnt at this point of time!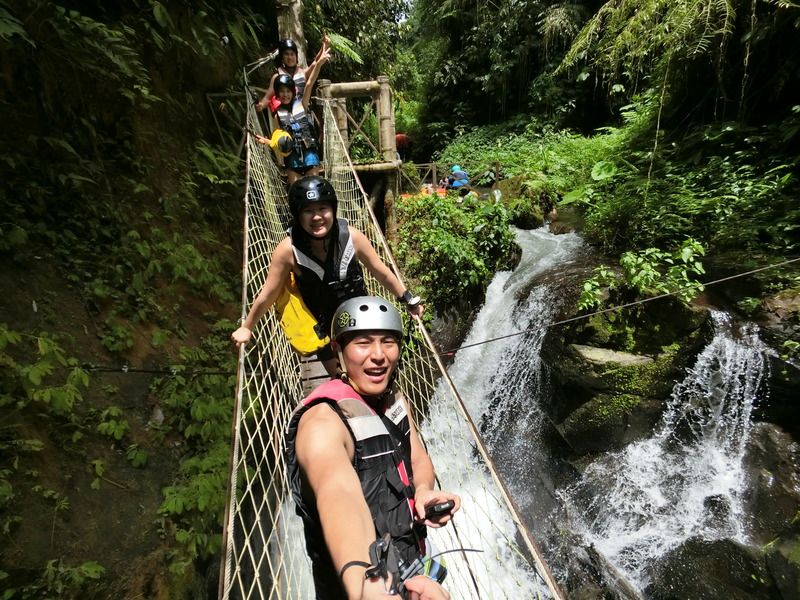 With such durable battery life span, I must say it surely does live up to its name to be an Adventurer Camera!

3. Snorkeling (Crystal Bay & Mangrove Point @ Nusa Penida)

For the very last activity before we make our way back to homeland Singapore! One which JamesnMaybel has been waiting most eagerly for: Snorkeling @ 2 of the most highly-raved locations (Crystal Bay & Mangrove Point) in Bali!

At this point of time, the test is more than just 'Quality of pictures taken', 'Durability' & 'Waterproof'. This time around, we want to experience all 3 of this qualities put together: How good are the shots taken by FR100 underwater!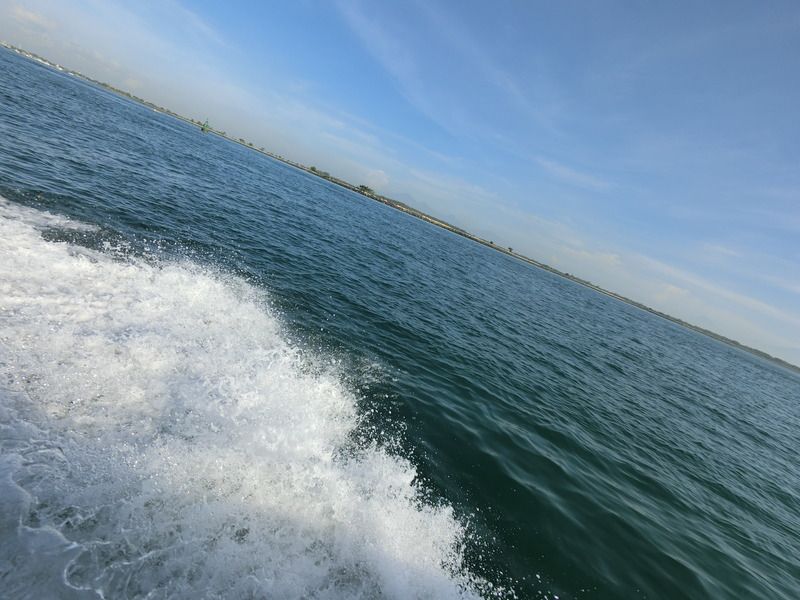 Off we go to Crystal Bay first!

FR100 has proven its worth in taking landscape shots, here is the proof it can take nice human wefie shot …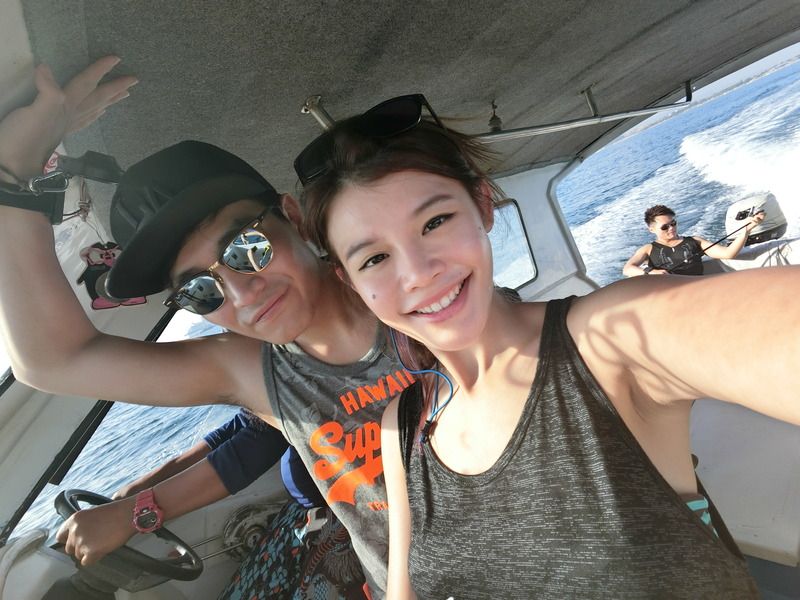 ..as well as selfie shot!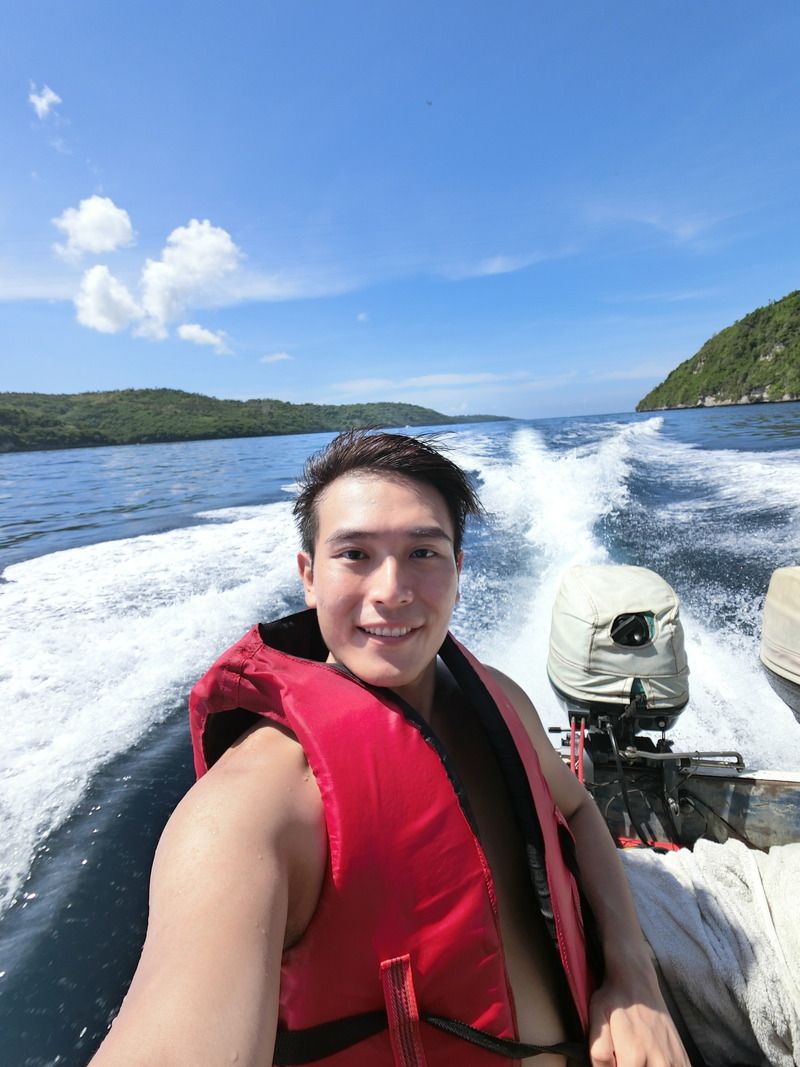 *Splash*

Into the clear waters with my FR100 well secured to my life jacket!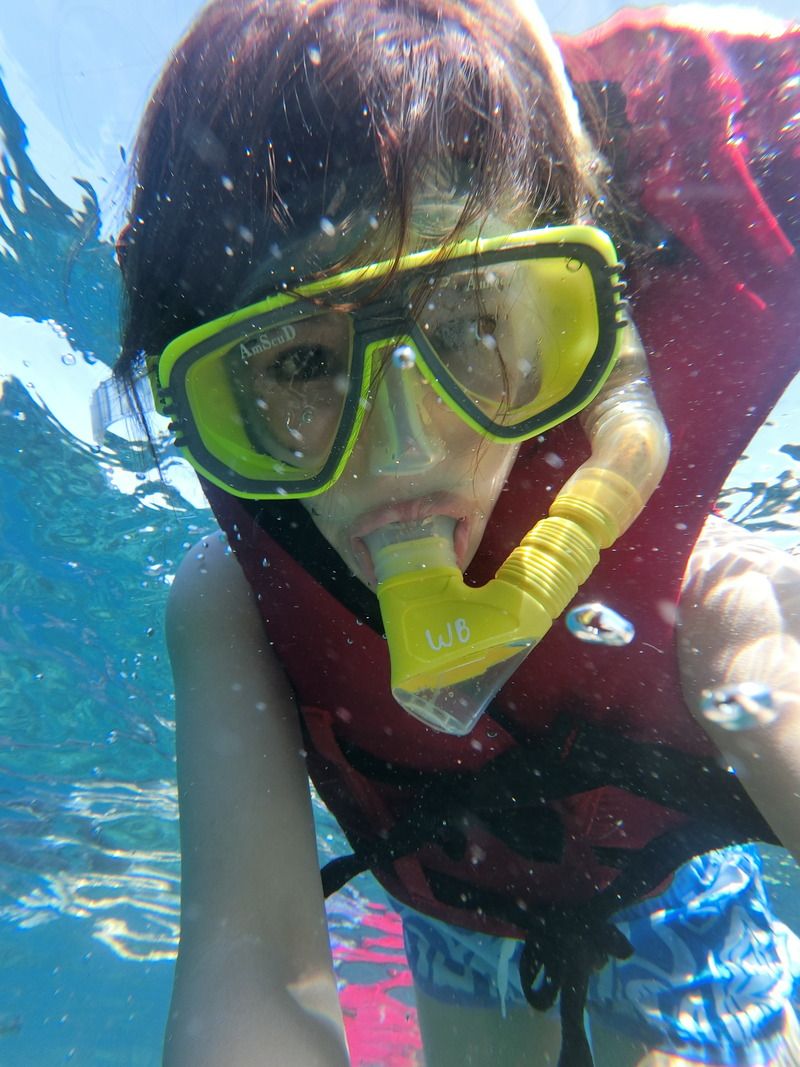 Shots delivered by Fr100 for you readers to judge!

My photos were taken without any casing! Do note that we were only on the surface of the water while taking these photos hence this was a good 3-4m away from where we were.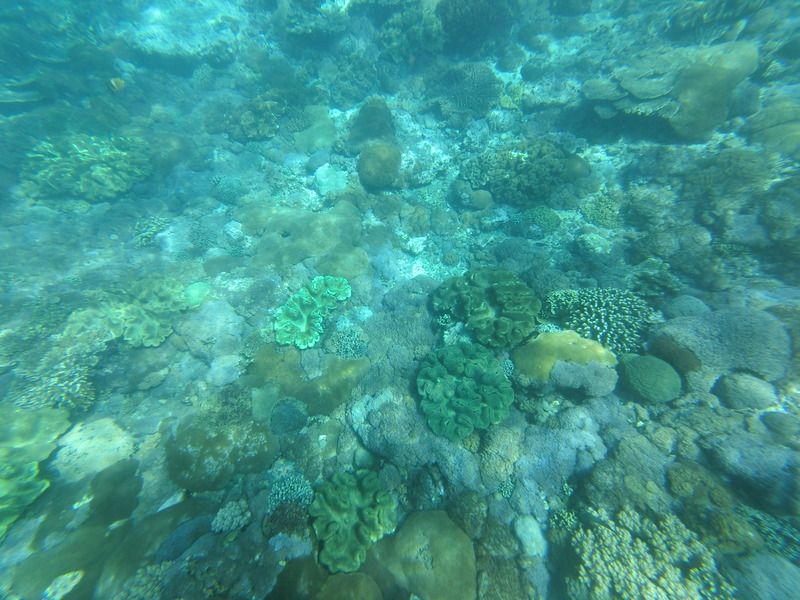 Also, I must say I put my life on the line taking these shots. Firstly, I have very bad motion sickness. To compound the problem, the current on that day was much stronger than usual! Hence, my hands was shaking non-stop!

However, I think the shot was still considered relatively clear (as seen in these two pictures) very much thanks to to improved high level of stabilization in 3-axis for shake that occurs when moved while shooting!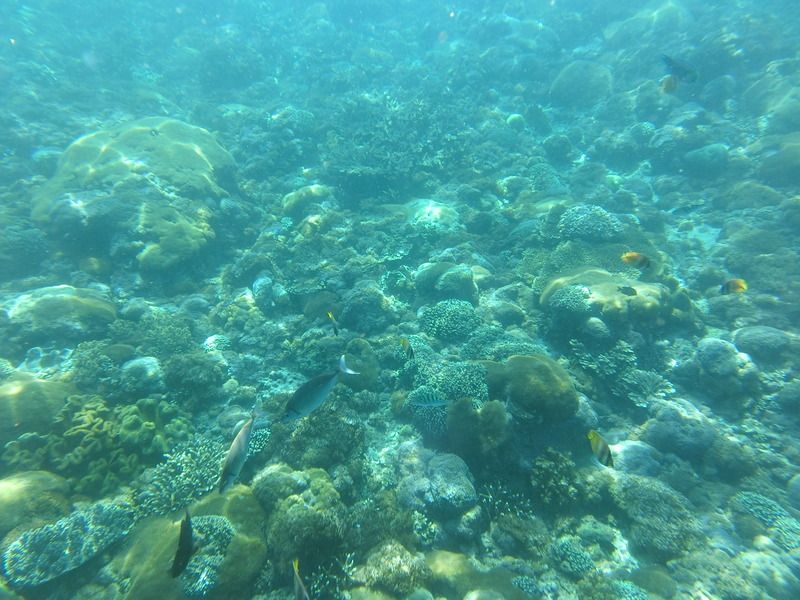 For divers, good news for you! The FR100 can go up to 20m deep if you buy the marine casing!

Other functions of the camera which I love:

-Time Lapse

Like the videos of moving clouds and sunset in shows while the buildings in them remains stationary? You can do this with FR100.

You can record the process of the sun setting with this.

Let me show you an example of a Time Lapse clip.



-Strong Stabilization

I used another camera before and we were going around with the camera. My friend had motion sickness after watching the video so a strong stabilization helps! We recorded some videos during the AVT ride and I will share the videos with you guys soon.

-Photo Collage

You can summarize your day with these functions by rating your pictures in the camera. The higher the rating, the chances of them appearing in the random collage will be higher!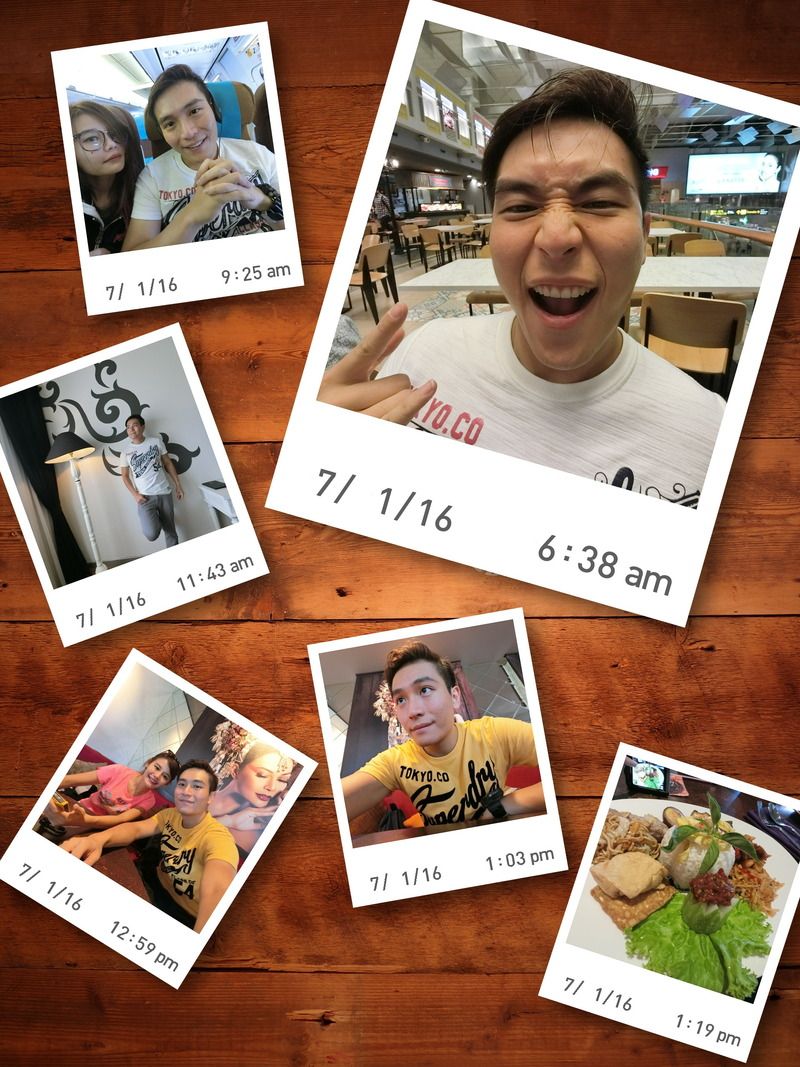 Time to end the post with a glass of refreshing watermelon juice!

Oh! And not to forget mentioning this photo was taken and transferred immediately & conveniently through the ExilimCONNECT. This app makes transferring of photo from the camera to any smartphone a simple task ANYTIME ANYWHERE!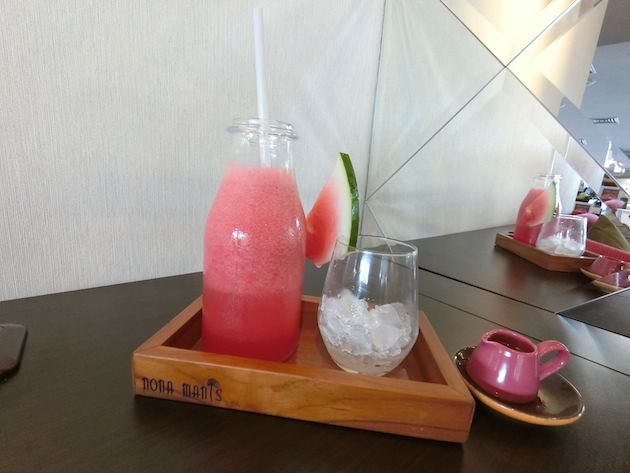 If there is one thing we have to complain about this camera would be its price point! Currently, the FR100 is retailing at SGD699 (not inclusive of equipments for photo-taking e.g. selfie).

We really do love this camera and would certainly hope that the price point come down to a more affordable level especially when we do travel quite frequently. Furthermore, we don't usually have the luxury of someone taking our wefies with a wide shot of the backdrop for us! The FR100 would be the perfect camera for this task!