[Note] This post is not an advertisment.
I have this very serious addiction to shopping and I tend to go beyond control easily.

I always go home with at least 6-8 pieces of clothing everything I shop alone. It's weird because I can barely get more than 3 when I shop with the boyfriend or close friends ( I don't really fancy shopping with people whom I am not really close with, or normal friends).
Ever since I started working, this addiction has become even crazier and I have even frequent urge of shopping alone when I have nothing to do. Like today, I left home 4 hours earlier to shop before my appointment. I seriously need some rehab! It sure ain't nice as it can dry up the bank!
My favourite shops are the typical shops that you can find in town.
Top 4 favourites are:
1. Forever 21
2. H&M
3. Bershka
4. Mango
I tend to get my jeans from Forever 21 because they are lightweight and comfortable.
I seriously like cheap (well, who doesn't?!) buys as well and I usually head to Bugis Street to hunt for them.For example, I got this pair of beaded skull jelly flats for only $10! It was a steal because it was on sale!And jelly flats are the most comfy covered shoes!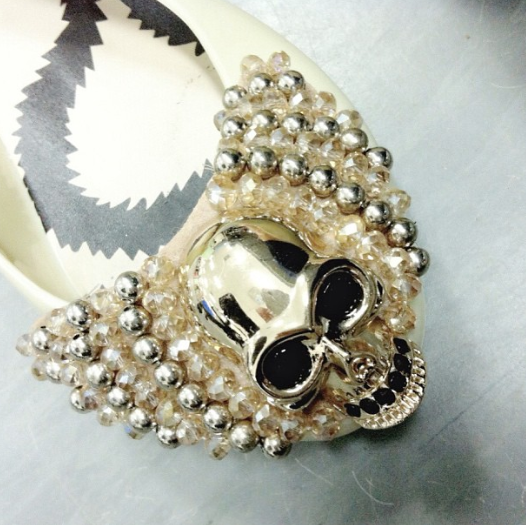 And this floral dress for only $15!
I got this Baby Doll top from a mall for $29. Actually it looks much better in reality, really.
Actually I have a few selective shops in Bugis which are the only shops that I would visit there. And whenever I am in town, they are also the only few stores that I would enter.
When the choices are limited, and I can't get anything, I would seek for another alternative (basically, its a routine everyday – Online Shopping).
Like in reality, I have a few favourite online shops as well. One of it is http://justamaze.com.
I was totally sold when I received this outer drape from them.
And this Kaline Chiffon Sleever Dress. Although it was too short for me and I had to wear a normal pair of shorts inside, I really like the feel of this dress as I do not like to wear too much accessories on me. The prints on the dress can compensate for the plain jane me.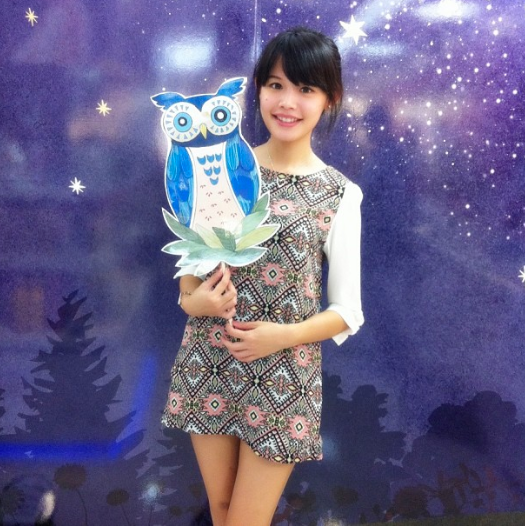 And the current most in thing is a two-piece outfit. This was actually a pencil skirt and a tank. I can match the tank and bottom with other outfits. It's like killing two birds with a stone!
I have more than a dozen of new clothes to post! Am very excited to share all my buys / sponsored outfits with you!
Perhaps it would be nice if you could share your favourite shopping hangouts with me so that I can add more stores into my list 🙂