With so many cameras in the market, what is best for vain pots like me?
Is there any camera suitable for people who:
– Love taking selfie but too lazy to edit it before posting it up?
– Busy people who find transferring photos to the computer and then to the phone a waste of time?
I fall into both categories because I spam selfies a lot. I take selfie almost everyday. I love pretty and flawless looking photos but I hate to edit them before posting it up because it is a hassle.
Why spend time to transfer it to the computer, then to the phone, followed by editing and filtering it before posting it up to all the other social media platforms like Facebook and Instagram when you can have it at your fingertips now?
Introducing you the new Casio TR60!! Already available in stores at a recommended price of $1,299.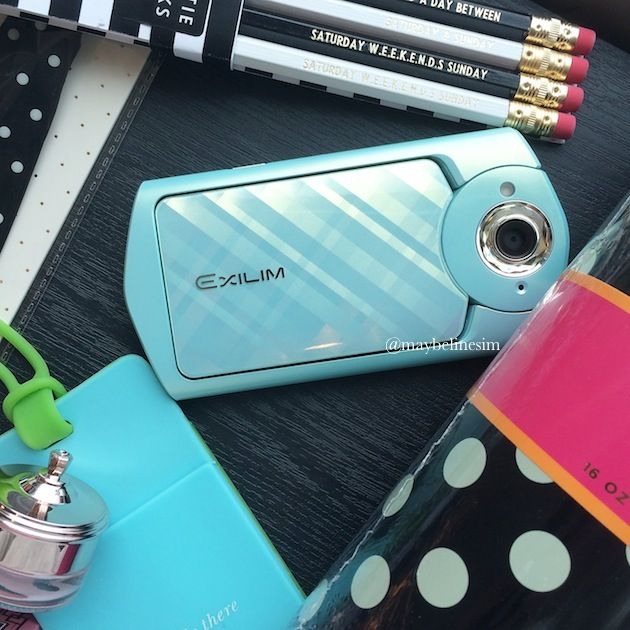 I told you guys how much I love Casio Cameras in my previous review right?
I am now loving this TR60 even MORE THAN EVER.
What I love about the camera:
1. You can adjust the skin tone and colour before snapping the picture to make your skin look flawless and dolly (So you can save the time editing the photos. Sometimes, even filters can't achieve the flawless skin). Love the enhanced Make-Up technology!
I am constantly using +6 for smooth skin for all my pictures.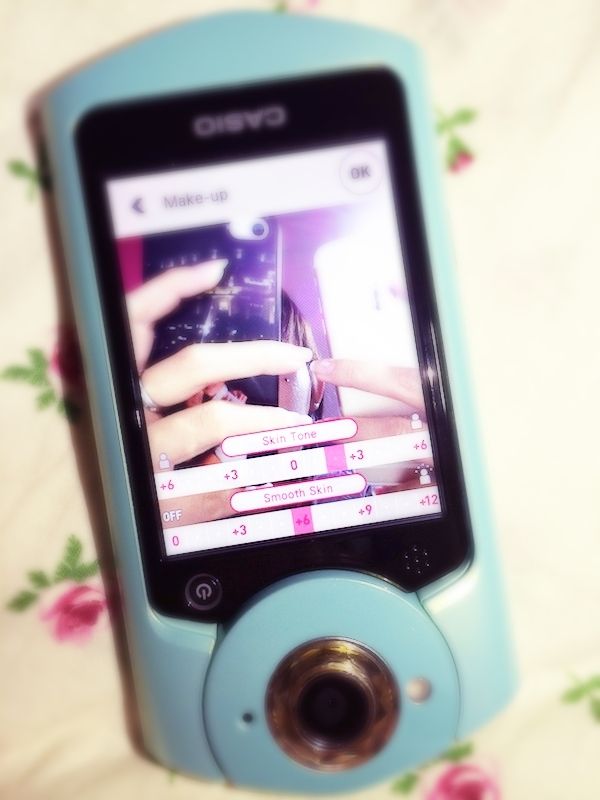 2. It has Bluetooth and Wifi functions so it makes transferring photos to the phone a breeze.
I have been transferring photos via the Bluetooth smart Technology. The connection is very stable as it has NEVER failed on me for a single second even when I had more than 10 pictures to transfer at one go. 2 words to describe – Fast and Stable.
Do note that you would need to download the app – Exilim Connect to transfer the picture.
The logo looks like this:
With the app, you can easily transfer the pictures from the menu. You can either set it to Auto Send so every picture you take is sent to your phone instantly or select a few at one go and transfer them when you feel like uploading it to your social media accounts!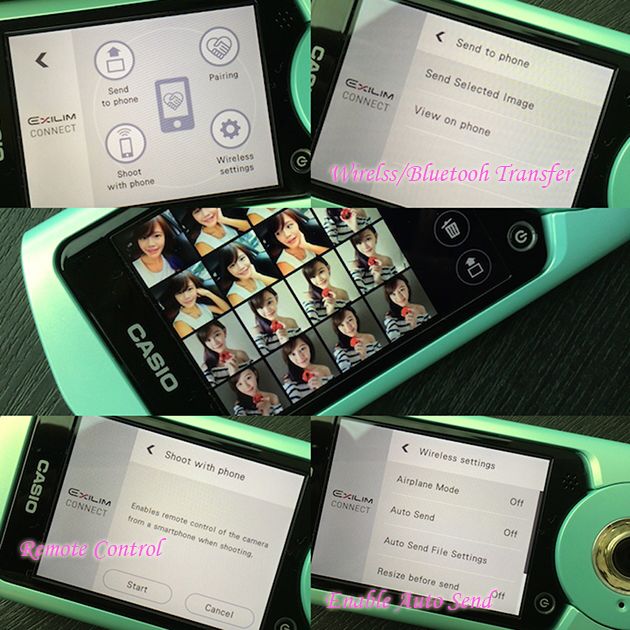 I absolutely love the auto transfer function because I can see how each of the selfie look like on my phone and which is the best looking picture before deleting the pictures away.
3. It is touchscreen. So dummy-proof because it works like how your smartphones or iPad works.
4. It has different effects suitable for different kind of photos.
(Just like this photo. How about a black & white one here?)
Selfie Art Mode can also be found. There are 6 artistic effects to choose from – High Key, Foggy, Fairy, Nostalgia, Vivid and Square.
Square works the best for Instagram addicts like me 😛
5. There are 4 very very pretty pastel colours to choose from!! My favourite is the first two from the left – Glossy Mint and Glossy Violet! There are people who prefers it plain and glossy so the thoughtful Casio came out with both designs for the same model.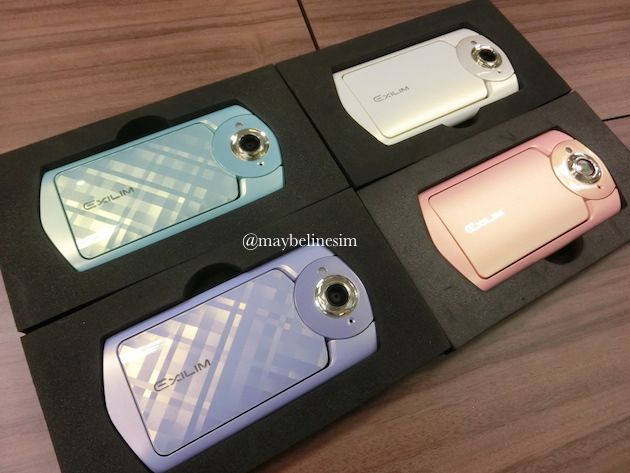 6. It has an intuitive Selfie Pad which is a sensor within the camera's 360-degree LCD rotatable frame. The sensor allows you to zoom or switch mode freely with just 1 hand. Sounds like taking selfie just got easier.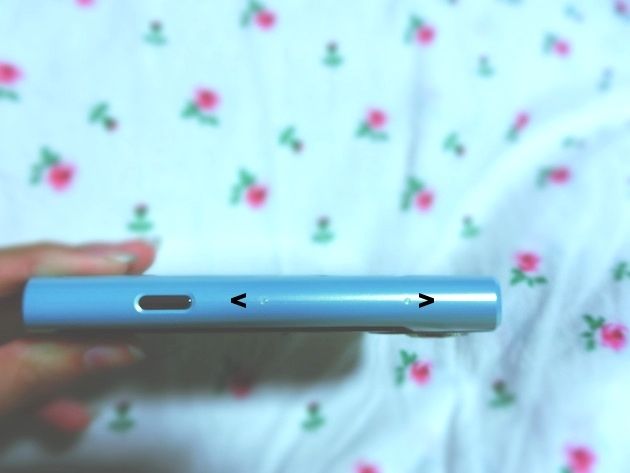 7. I love the grip of the camera which allows me to take selfie from ANY ANGLE. And best, I can take selfies with a single-handedly easily!
The camera works perfectly well by itself under different lightings. But let me show you how I take a good selfie with TR60. You can:
– Do a selfie outdoor anytime
– Do a selfie in front of your window during day time
Why? It is because it works really really really well when the sun is out.
Let me show you some examples:
Indoor (low-lighting):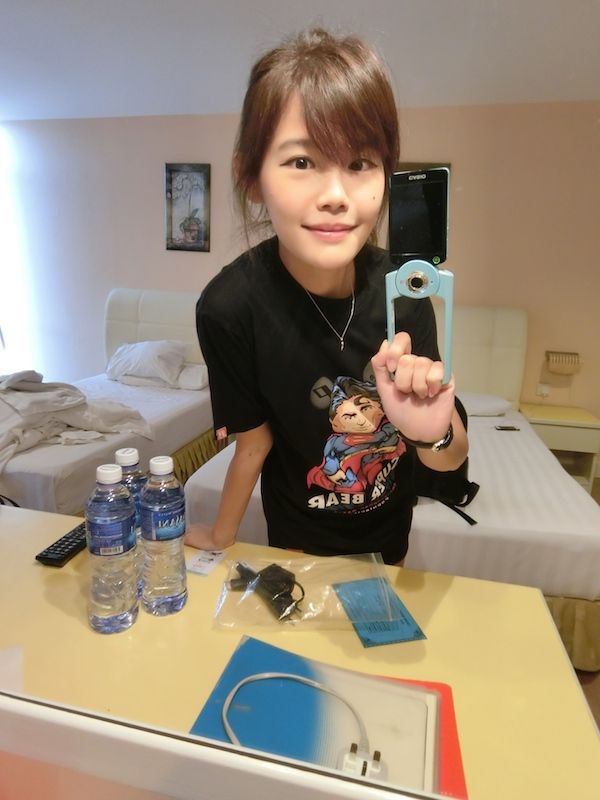 Heh, pardon my just-wake-up-look.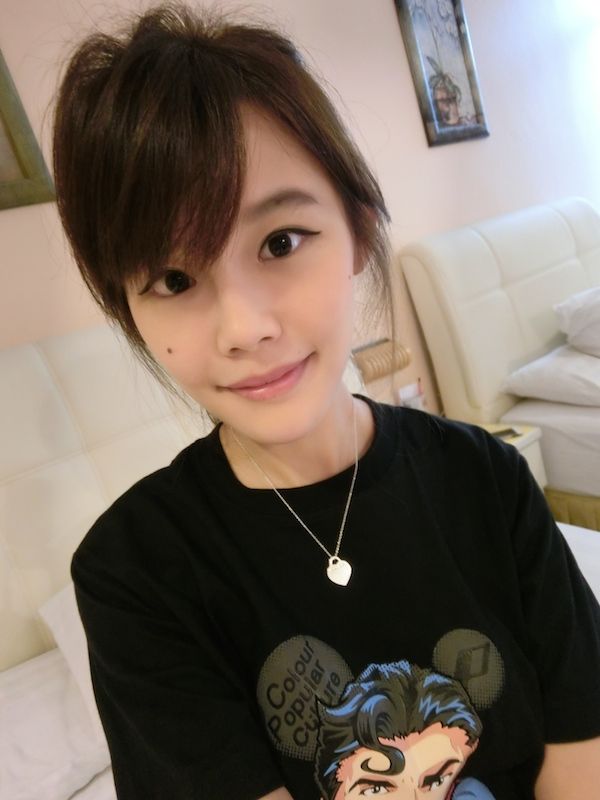 And even after a long day out with the physical make up 60% gone and 50% of the face made up of oil, the make up mode still make me look neat and clean.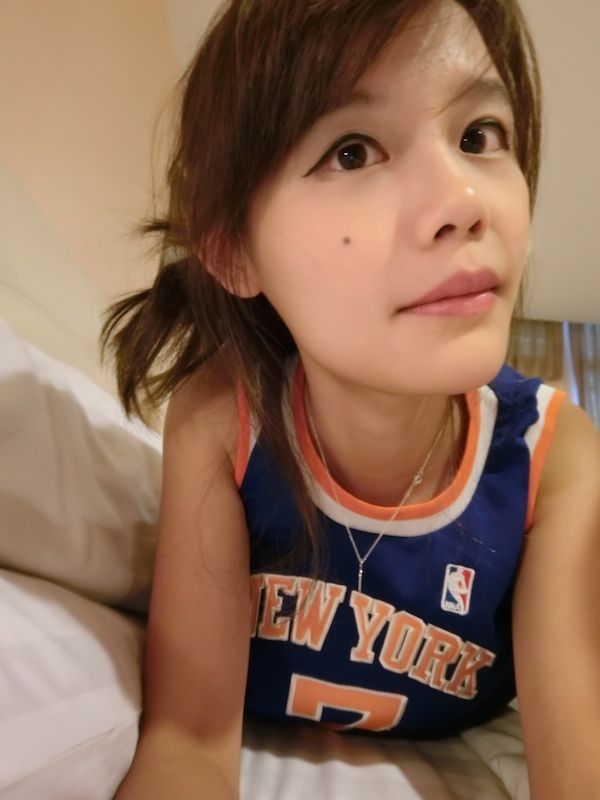 TR60 has a moulded glass lens that allows more light to reach the sensor so it works well even in environments with little light. How do you expect a camera to work well in low light and yet still produce vibrant images?
To me, the indoor picture gives me a very cute-ish feel. Not because how I dress, but because of the blur-ish feel the picture gives. So at times when you wanna take cute pictures, take it indoor! Of course, you can adjust the skin tone but I am loving this effect!
Now, outdoor (with good lighting):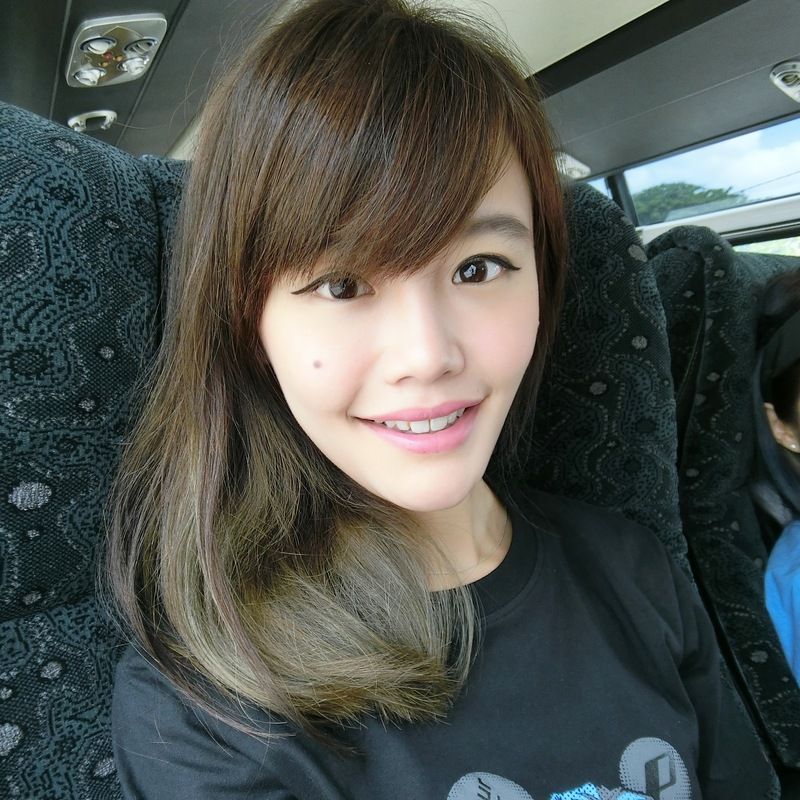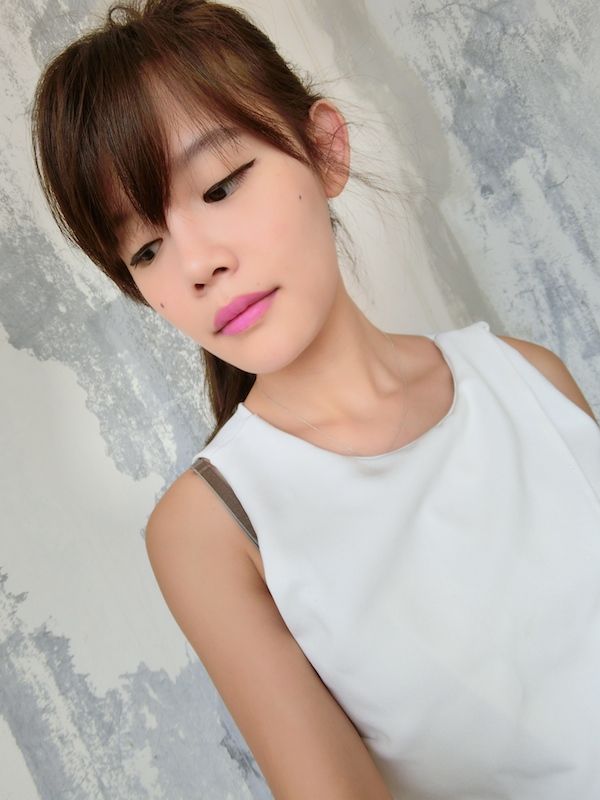 As for outdoor with good sunlights, look at how clear the picture is. Even though the picture is super clear, your face remains flawless. That is how Casio beauty mode works.
Not forgetting, the enhanced Make Up mode comes with with Bracketing mode which captures 3 images with different skin tones. – 2 levels fairer and 2 levels tanner.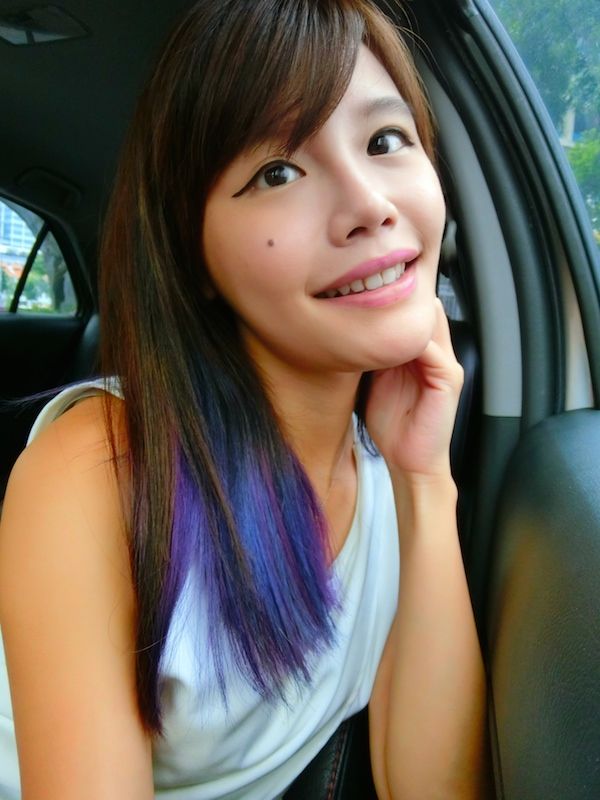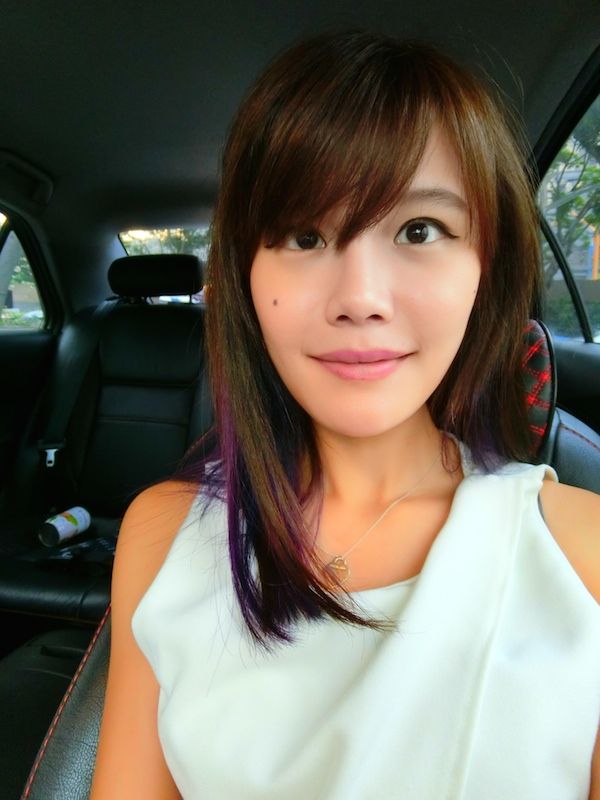 How does my skin look in all the #selfies? And how does the different angles look?
I hope you're loving TR60 as much as me!
The camera is already available and so so so many of you have sent me questions about it when I first posted it up in my Instagram. You can get it from Casio authorized retailers like Best Denki and Harvey Norman ALREADY~~ Go give it a shot and test it out. I am pretty sure you will be tempted to own one too!
If you would like to find out more about the camera, visit: http://www.casio-intl.com/asia-mea/en/dc/ex_tr60/
OR
Instagram: @CasioSG
Facebook: https://www.facebook.com/CasioExilimSingapore?fref=ts
🙂