Eggs are the best food ever. I like them boiled, fried, steamed or anything. Burgers served with eggs are common. How about burger with colorful buns?
The build-your-own colored burger joint was debuted on World Egg Day.
Each color represents a flavor and they are not colored with food colorings.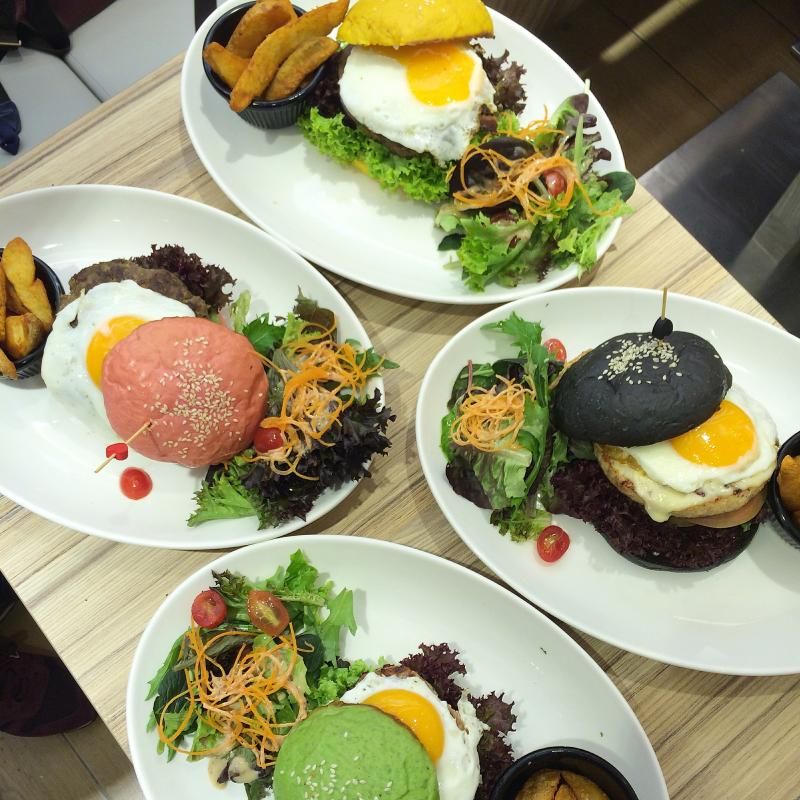 Yellow: Turmeric Curry – Achieve great skin
Pink: Smoked Paprika & Beetroot – Good for lowering blood pressure
Black: Charcoal Squid Ink – Great for detoxification
Green: Spinach Pesto – Nourishes eyes and bones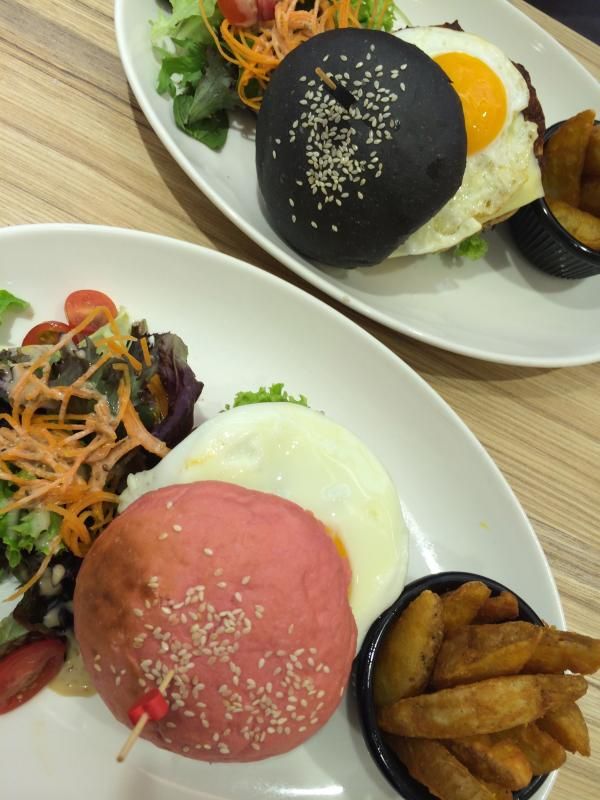 Each burger comes with potato wedges and salad.
You can pick any color (bun) you want and pair it with either:
E&B Beef & Egg
Pork & Sage with Paprika
Provence Herbs Lamb
Cajun Spiced Chicken
I want a Charcoal Squid Ink Cajun Spiced Chicken pleaseeeeeee. My second favorite was the Smoked Paprika & Beetroot.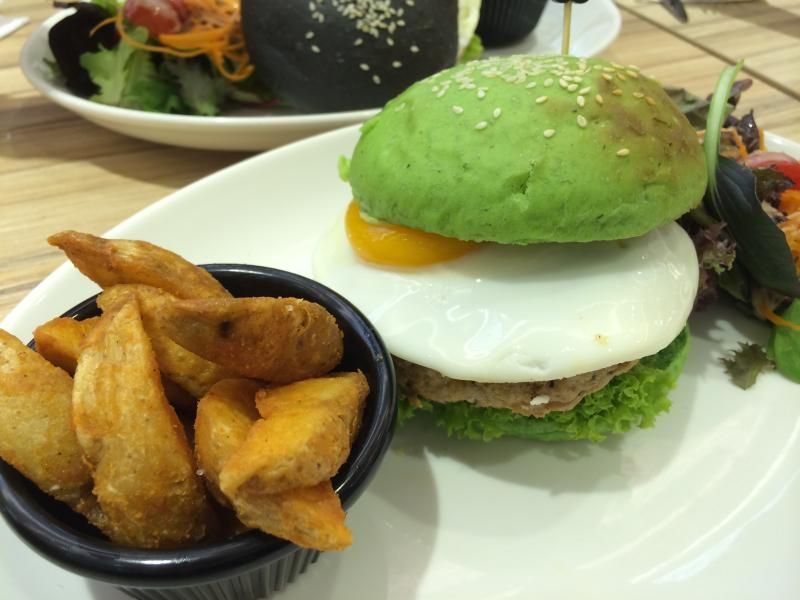 As for the yellow bun, you can taste an intense curry flavor the moment you put the burger into your mouth.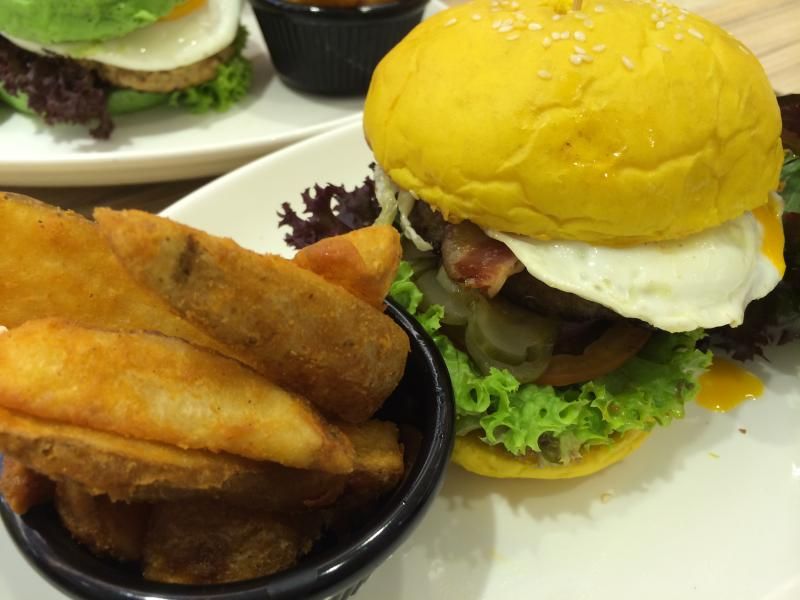 This is the close up of the inside. The patty is way bigger than the picture. I wished the picture would at least do some justice to it! The greens were pretty fresh too.
Price ranges from $12.90 to $13.90 so it is totally value for money.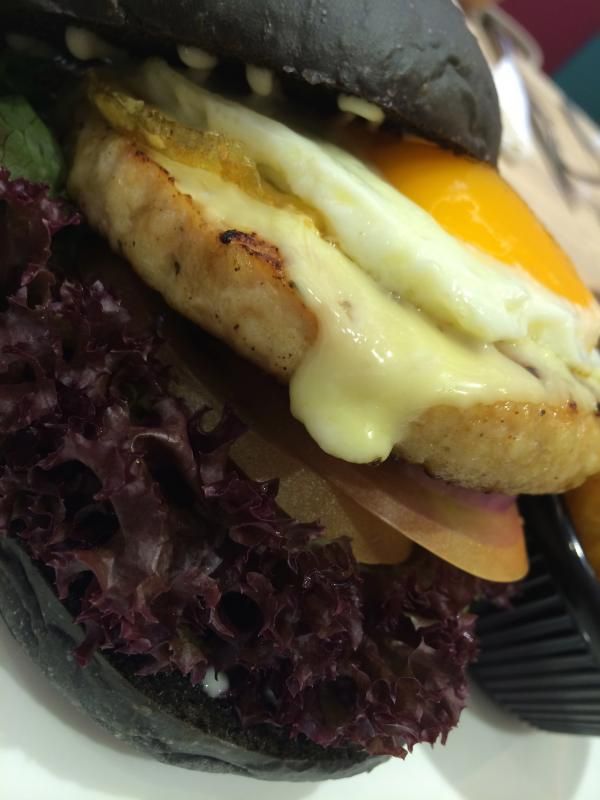 Being an egg lover, I couldn't resist and had to give their eggs benedict a try. It was simply cooked to perfection!! I can have it for my 3 meals!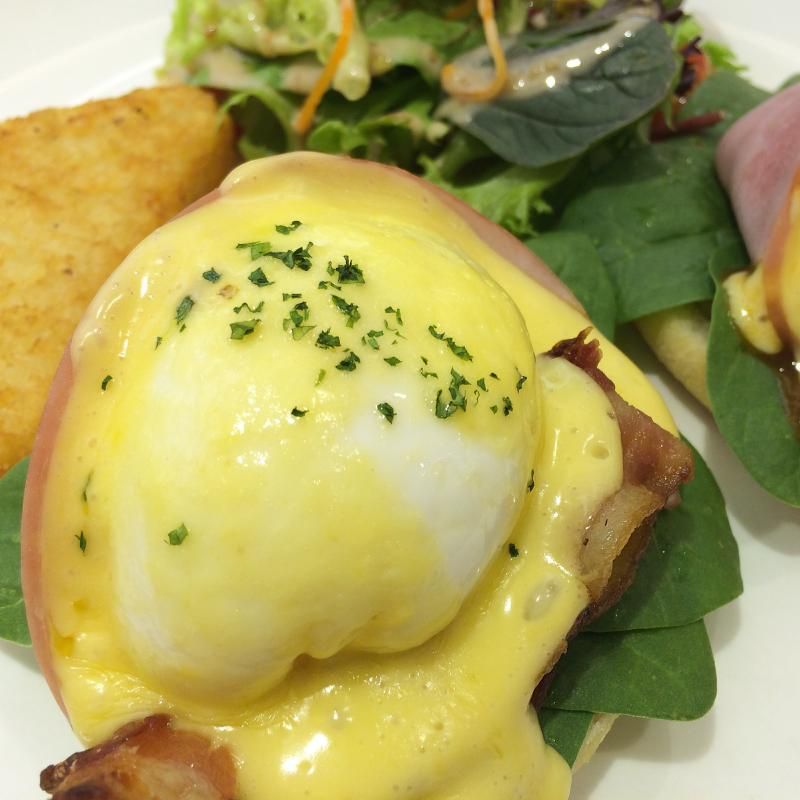 As for the carbonara, I wasn't too impressed with their noodles because they could be much Q-er. But having an egg benedict on top of the carbonara is nothing but goodness!! (If you're an egg lover like me too).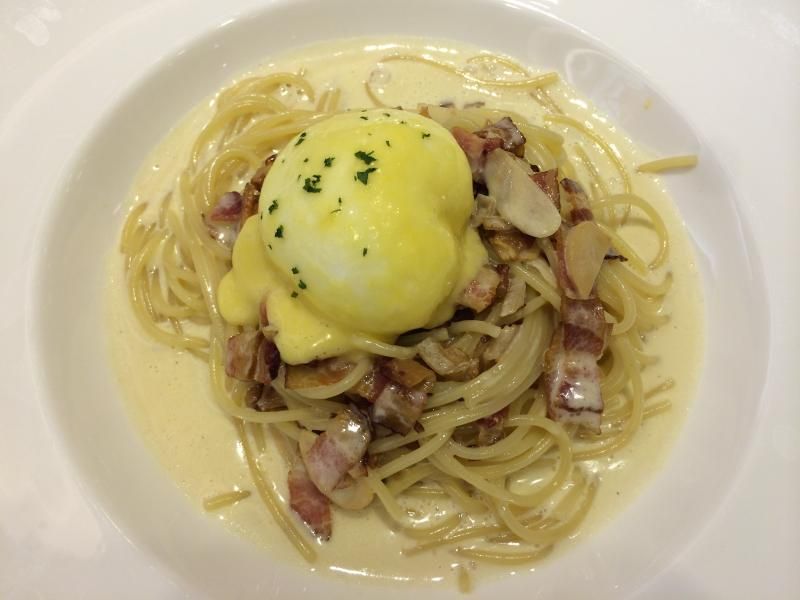 They have pretty good desserts too! Their mango pancakes and over the rainbow were served with fresh fruits without being too pricey.
The little pancakes are served in 3 types of sauces – Maple Syrup, Chocolate Sauce and Strawberry or Raspberry Sauce.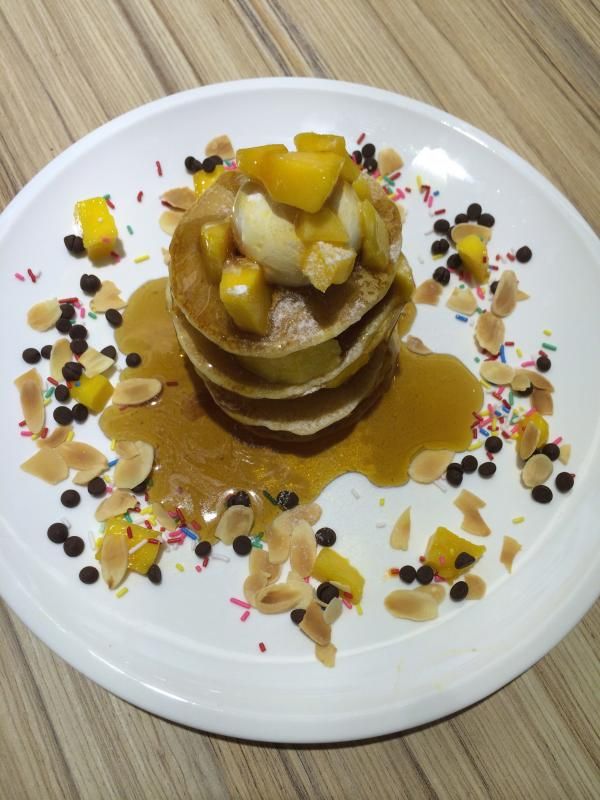 Waffles were quite crispy and buttery too.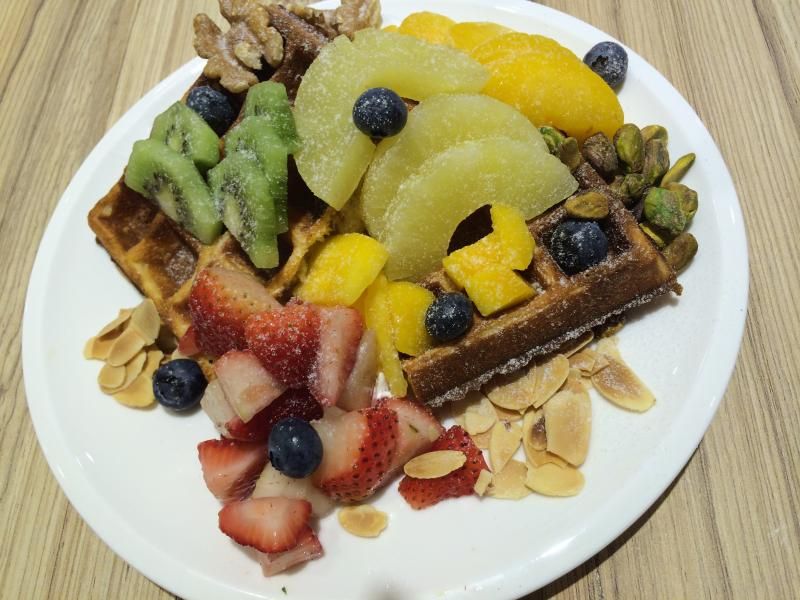 Find Eggs & Berries at West Gate or Jurong Point! Best for brunch (in my opinion).