Hi all, this is J! Here to share my experiences once again. This time around, it isnt food! Instead, I will be sharing on my review of my latest frangrance: the BOSS Bottled Collector's Edition.
Before the review, I would like to share my take on Men's personal grooming and one of the aspects NEVER to be missed is that of scent! Do you all agree that a scent of a person is strong enough to kickstart all the impression you have for that person the first moment you see them!
Ever heard of stories where your friends find this person attractive but its all blown away cos of one simple BO (body odour)! Hence, for this simple reason, i have taken the fragrance i used very seriously. Personally, i am a fan of perfume with a more musky scent. I have tried quite an array of perfumes before. Somehow, it comes to me very often esp during Christmas (is it that people are telling me very indirectly i have BO?!).
This time around, I am pretty excited as I will be trying the renowned Boss Bottled perfume that have guided men to success for more than 15 years!! This thrills me as Hugo Boss has always been like the top of the mind of guys when it come to a Manly & Musculine scent/brand!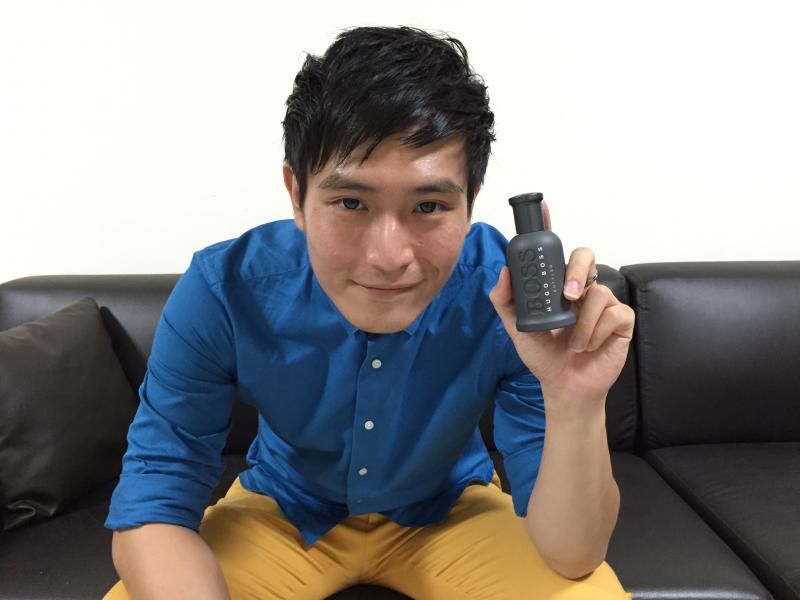 First and foremost, I would like to share the various notes eg. base, top notes of the Boss Bottled (Collector Edition). (for more info on what notes means, pls refer to http://www.ebay.com/gds/What-do-Top-Middle-and-Base-Notes-in-fragrances-mean-/10000000000078045/g.html).
For the BOSS Bottled, it exudes a warm woody base giving it an unmistakably masculine scent for today's man. Fruity and citrus top notes of apple, lemon and plum, balance with a floral and spicy heart, dominated by geranium, with the added spice of cinnamon and clove. Warming base notes of sandalwood, vetiver and cedarwood are offset by vanilla.
Much like the Man of Today adds a perfectly tailored suit to cement his groomed look, the vanilla refines the fragrance, creating a sophisticated wrapping around the remaining ingredients. The contrast of the masculine spicy wood notes and the unconventional fruity vanilla notes intrigues, but never goes off balance.
The result is a fragrance which remains as contemporary and relevant today as it was at launch.
Next is the packaging and design of the bottle. A picture speaks a thousand word so here is the packaging for you to judge for yourself: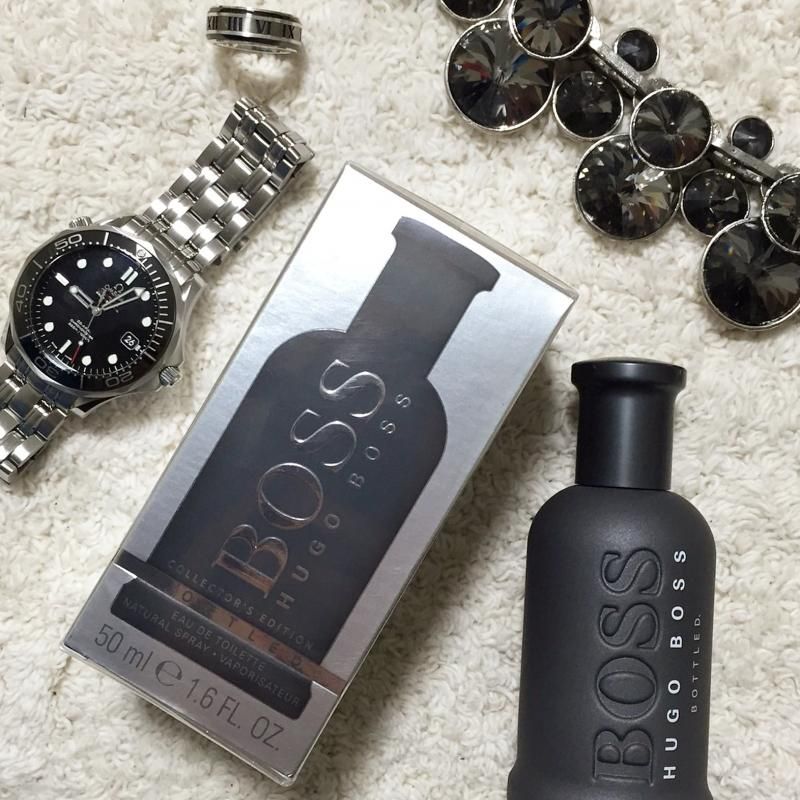 Personally as a hugh fan of the more serious colours like silver, black etc, i am definitely intrigued by the elegant & mysterous black and silver combination which gives it a contemporary and refined finishing. Whereas for the bottle itself, the clean, sleek design of the glass flacon embodies the classic BOSS ideals of elegance and style. I am immediately reminded of the striking resemblance to that of a sleek black suit. Futhermore, i am attracted to its simplicity which gives the feel of a timeless classic, for man not just in the past but also Man of Today.
The Boss Bottled comes in sizes of 30ml, 50ml,100ml and the largest being 200ml. So Ladies! This gives you additional flexibility when buying it as a gift for your Man 😉  The pricing as follows:
BOSS BOTTLED Eau de Toilette Spray 30ml – SGD 70
BOSS BOTTLED Eau de Toilette Spray 50ml – SGD 94
BOSS BOTTLED Eau de Toilette Spray 100ml – SGD 122
BOSS BOTTLED Eau de Toilette Spray 200ml – SGD 193
BOSS BOTTLED Aftershave Lotion 100ml – SGD 91
M introduced Boss Bottled into my life and made it part of my daily accessories & neccessities!
A new scent to embrace a new beginning 2015 as I await the challenges ahead confidently armed with the scent of BOSS BOTTLED!