UsQuBa – Scottish Restaurant & Bar at One Fullerton is now open with Executive Chef Guven Uyanik that hosts a 160-seater dining room and a bar. They are open daily from 11.30am till late in the evening.

If you don't know where is the exact location, just remember it as the old Butter Factory. Chef Guven Uyanik has amassed practical skills and honed his inner creativity by working with a stellar cast of famous chefs such as Gordon Ramsay and Thomas Keller.

I was filled with awe as I took the first walk into the interior of the restaurant as my eyes is greeted with a panoramic view of the Esplanade & Marina Bay Sands. As dusk set in, the array of lighting displayed from these buildings were absolutely breathtaking!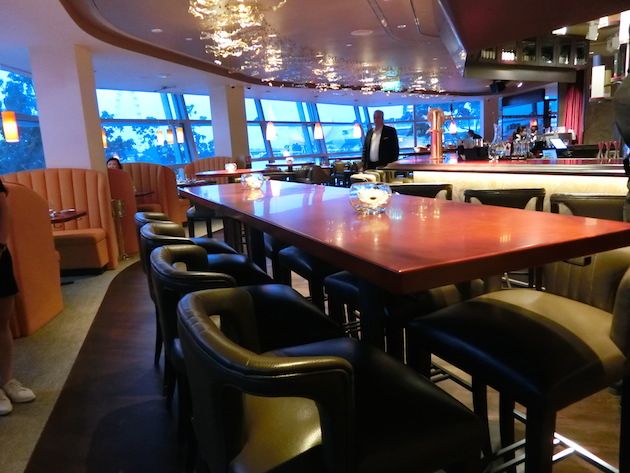 The Sexy bar corner.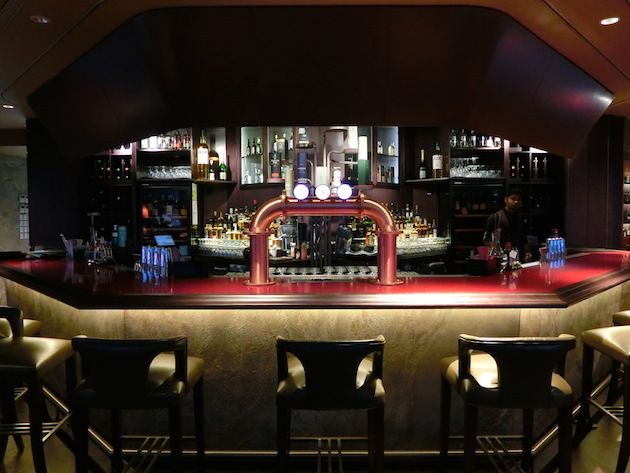 Speaking of bar, alcohol & cocktails naturally ring in your mind. I would say they have a few interesting, unique choices not to be missed such as the 'Negroni' and 'Whiskey Sour'. Ladies, rest assured that the alcohol content is not overpowering. In fact, the alcohol balances off very well with the citusy from the orange peel. Hence, you guys can just let your hair down and go for a couple of shots of these while you enjoy the light-hearted chat with your date or enjoy the night scenery!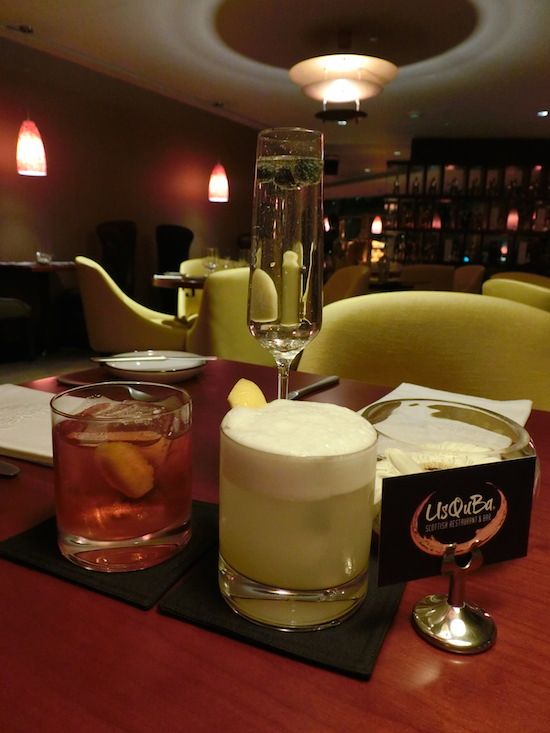 We were served complimentary Bread with Truffle.  Just look at the generous slices of truffle on top!

This leads to my first big compliment of their food: They are very generous with the expensive ingredients e.g. truffle and even the foie gras as you read on below. Every penny you splurge in this restaurant will definitely be worth its value.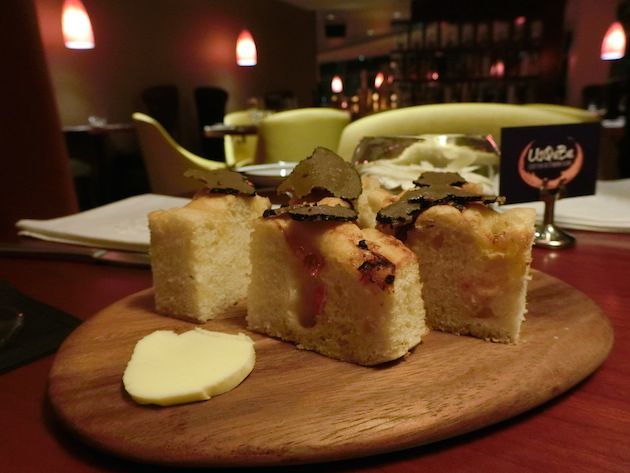 Orkney Islands Scallop Ceviche ($25)

This is one good appetizer to kickstart your mains. The combination of scallops and sea urchin is perfect. Simple yet delectable. The freshness of these two ingredients is conveyed through every mouthful of its sweetness.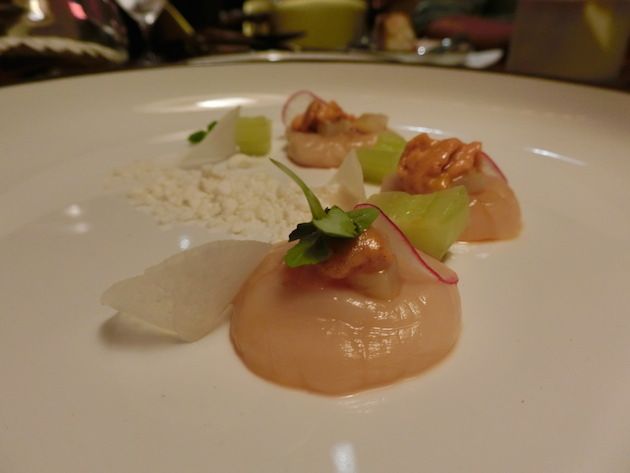 Seared Foi Gras ($21)

~ Spiced persimmon, pickled apple, waffle.

See the portion! I am not exaggerating when I said they are pretty generous with their expensive ingredients. Compared to many luxury restaurants out there, UsQuBa sure served one of the biggest slice I have tried. Sure did satisfy my huge craving for Fioe Gras with this dish!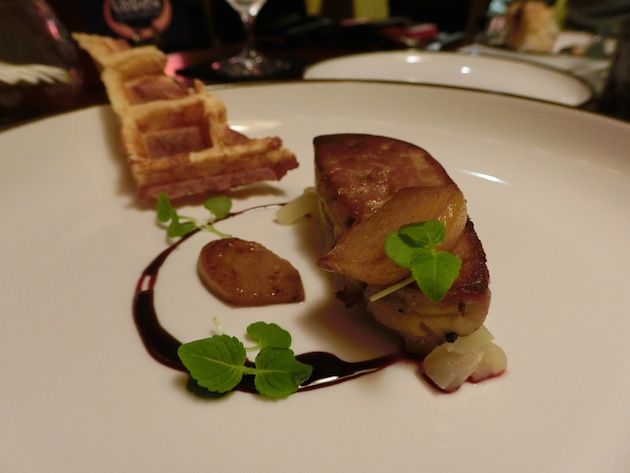 Ravioli of Pork Cheeks ($21)

~ porcini sauce, confit onion, port wine reduction, red radish

This dish is amazingly soft and flavorful. We even kept the sauce to pair it with other sides. The other compliment I have for the restaurant is the amount of hard work it placed into every dish. Take for instances the pork cheese in this dish; it was braised for 26 hours before wrapping it with pasta skin thus making the taste very robust!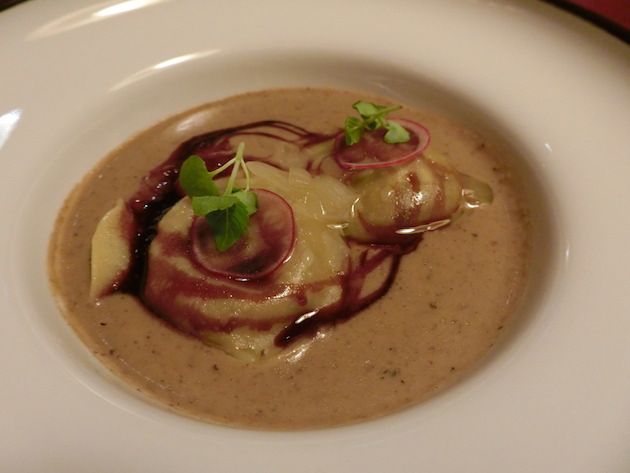 UsQuBa Fish and Chips ($32)

~ sous vide code, mushy p sas and mint, pommes maxim

Probably one of the most interesting dishes around because cod fish was used. As for the chips, if you were expecting those typical fries, then you are going to be disappointed. But looking at their classy definition of chips (on top of fish), all those disappointment you have initially is going to just dissolve away with that first crispy bite!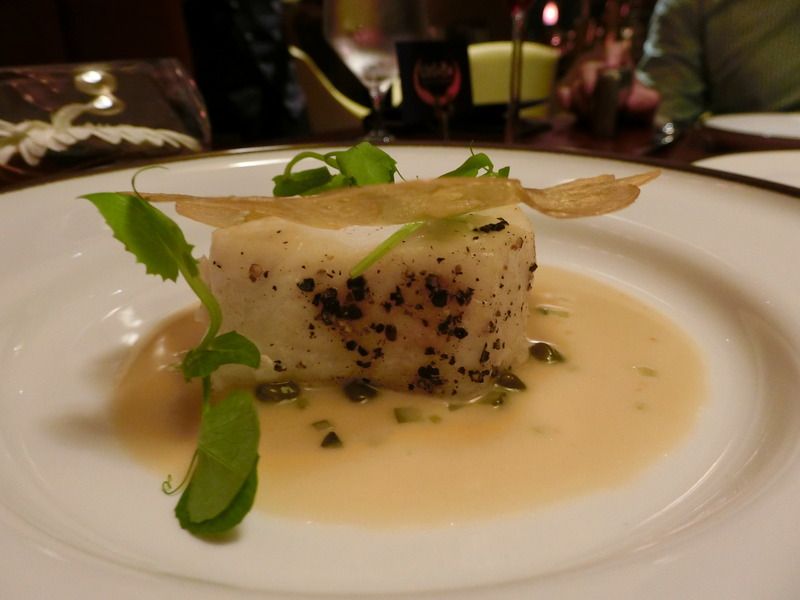 Duet of Aberdeen Angus Beef ($56)

~ grilled tenderloin, braised short ribs, plum jus

My favourite is definitely this! It gives you two versions of cooking the beef. I prefer the grilled half as it is being grilled to optimize its full tenderness.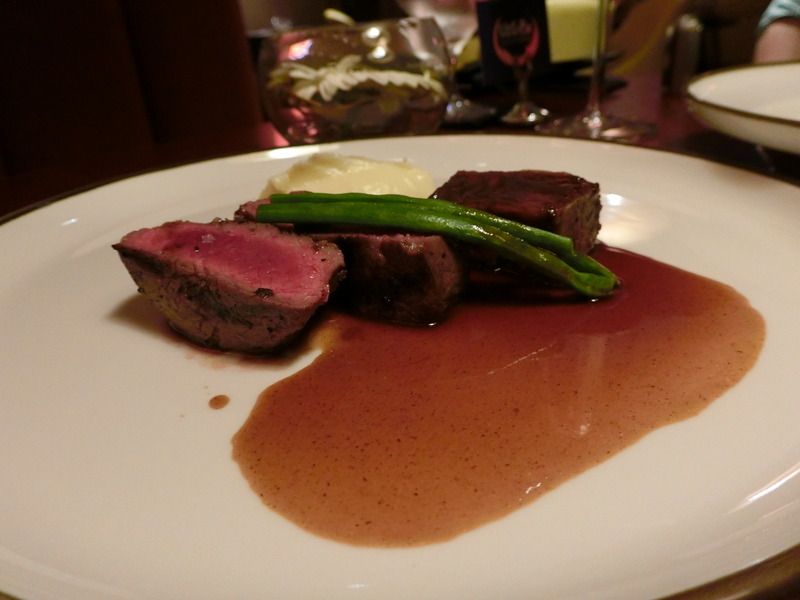 Tastings of Strawberry ($15):

~ pistachio biscuit/cream, strawberry juice and sorbet

We loved how refreshing the sorbet was and strawberry lovers will enjoy this for sure!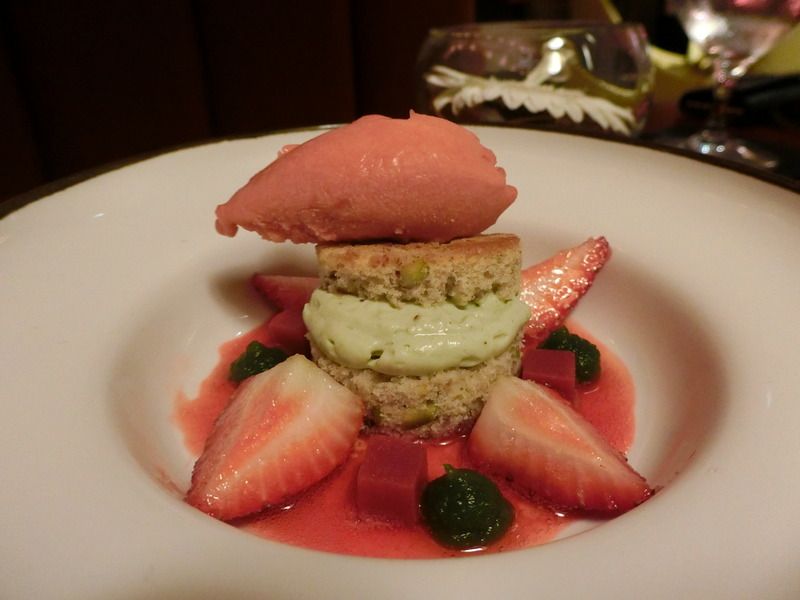 I might not have much experiences with Scottish cuisine but after trying out UsQuBa, I think I love Scottish cuisine already!

Address: 1 Fullerton Road #02-03B/04 Singapore 049213

Opening hours: Monday to Sunday from 11.30am – 2.30pm and 6pm to 10.30pm.

Bar snacks and drinks are served between 3pm and 6pm.

Nearest MRT Station: One Fullerton / Raffles Place