Sponsored
We are both "westerners" and by that i mean we both stay in the west areas. As such, we always fall short of exploring things at the east side of the island. This time around, we decided to explore the new Kallang wave mall which brings me to one of the more outstanding restaurants residing within it: Aone Claypot House ! Here, we put their dishes to a test and see if it does live up to its repuration and score an A1 in our food-"Testing"!
Here are the two eager & hungry "invigilators":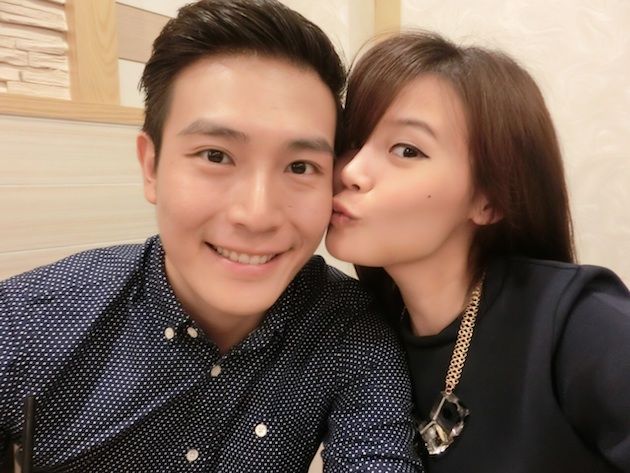 Kickstarted with their porridge with century egg and lean meat. I enjoyed having this dish very much because of the quality of the porridge. It was palatable and have a smooth texture. To achieve this, it is obvious they took time to cook the grains. Hence, I appreciated this fact that they focused on the quality of the food despite the long queue outside the shop.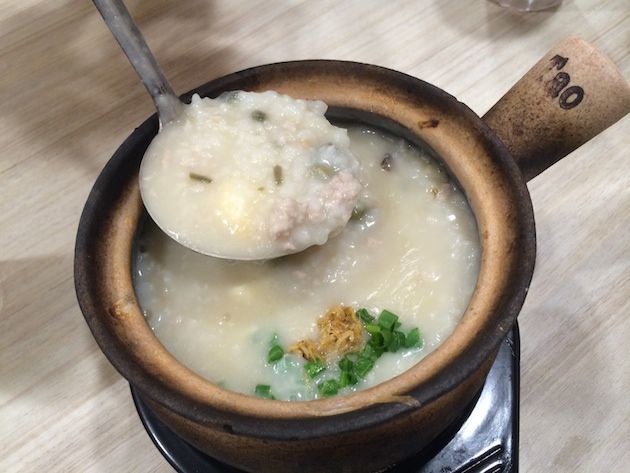 Not only so, the portion of ingredients given such as the lean meat and century eggs were very generous. Hence, don underestimate this seemingly small pot here; it could easily feed a table of 3-4 men.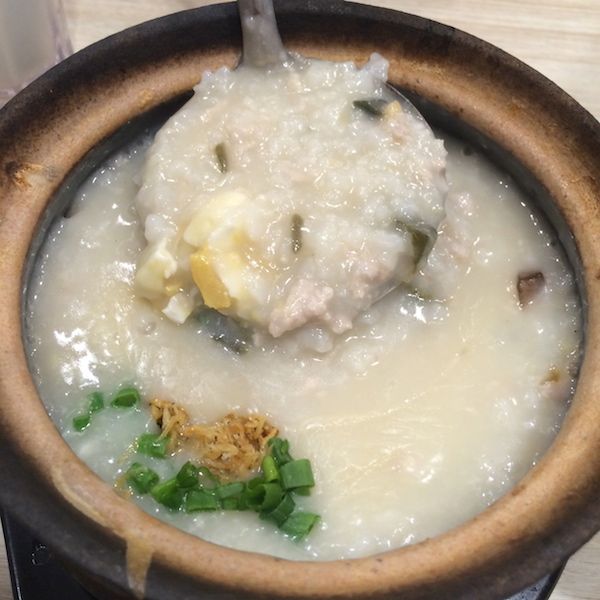 Next is the grand line-up. Why i call it grand is because of the atas name of this next dish: "Four Heavenly Kings (四大天皇)". With such a name, there is simply no way we could have missed that out right!
So here you have it!
Basically, it comprised of deep fried fish, long beans, french beans and brinjal cooked in sambal. Both of us loved this dish and I must say it served as the perfect pairing with any porridge dishes!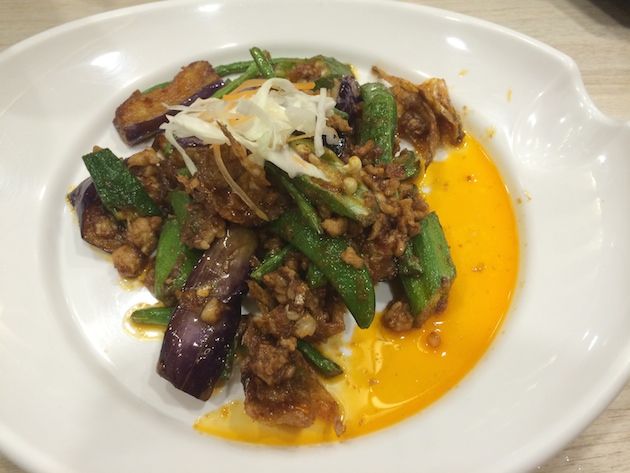 Not just the quality of the food, we were also pretty impressed with the outlook of their dishes. Take for instance, their Minced meat wrapped in Fish Maw with brocolli.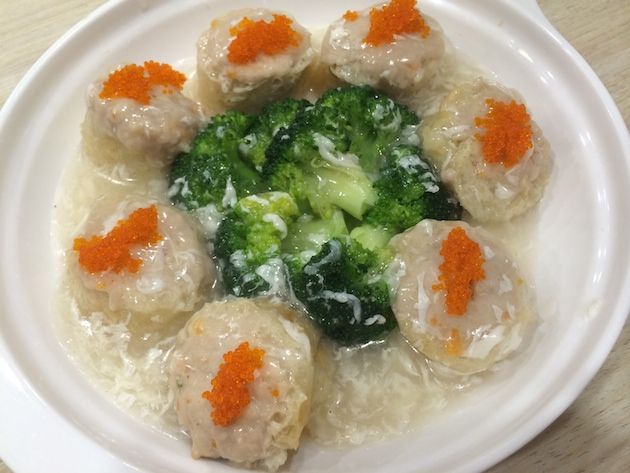 The omelette was cooked with pork floss. What a unique way! A combination of savory and sweet.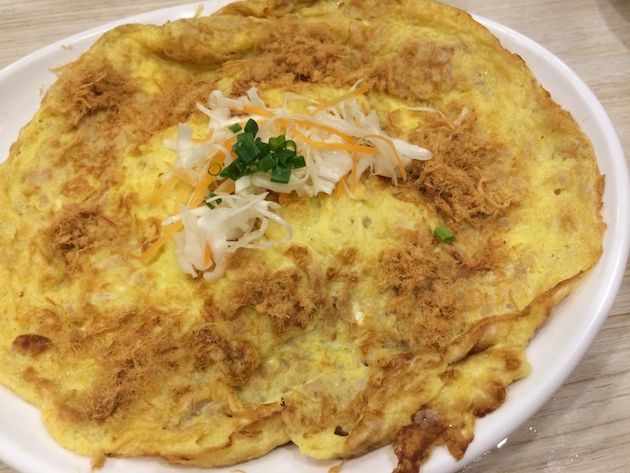 To balance up the meal, we ordered a fish dish: Fried Cod fish!
A-one did not disappoint on the quality of this dish as well. This mouth-watering dish was not too saltish making it a very elderly-friendly dish. Furthermore, the fish meat melted upon touching my tongue. If I had to rack my mind to complain about this one, it is just the portion could have been bigger!
But to be fair, it was shared among 5-6 people on that day. I almost couldn't resist calling another serving!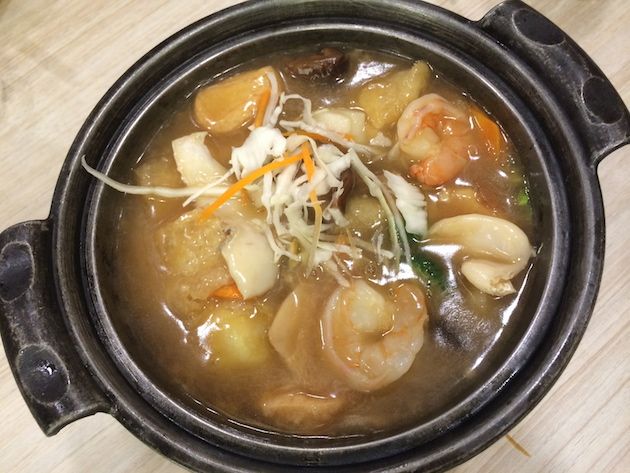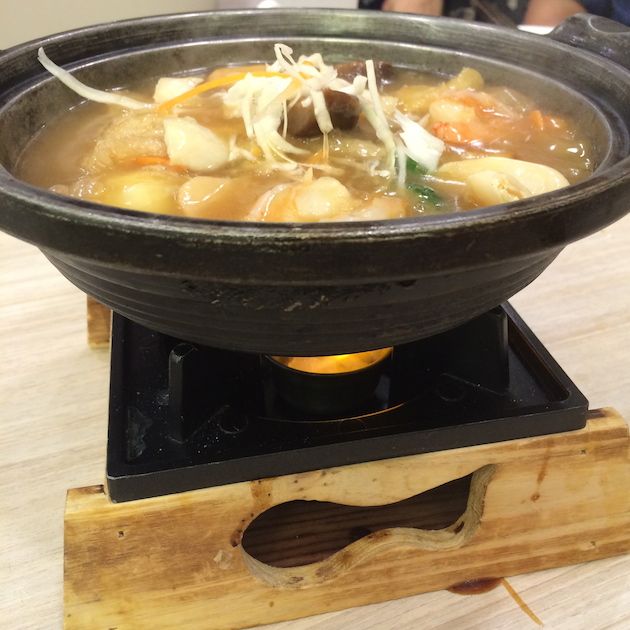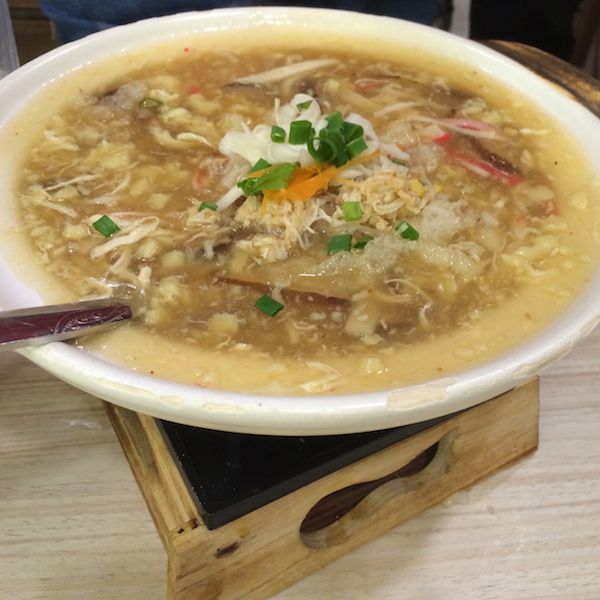 Fried Fish in Salted Egg sauce. Yumzzzz…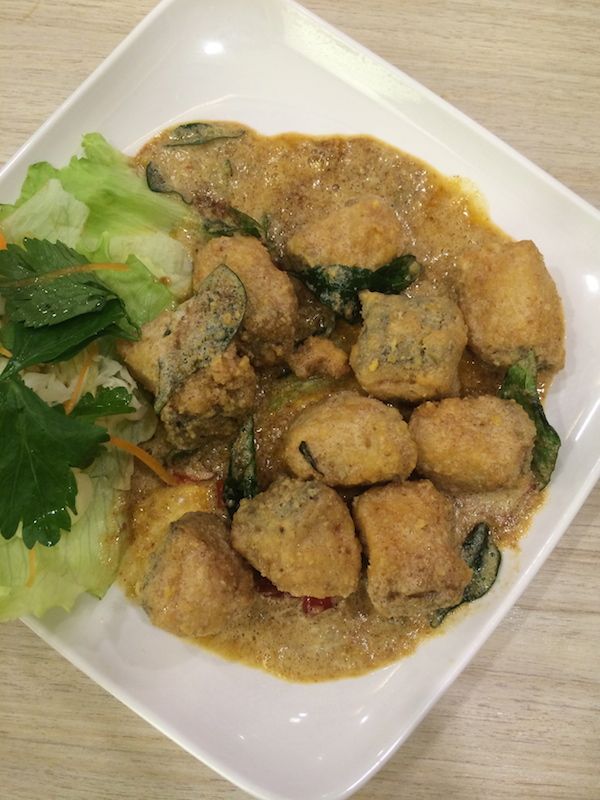 Herbal Chicken which left all of us wanting for more! The meat were thoroughly soaked with the taste of herbs. Most families would certainly love this for sure.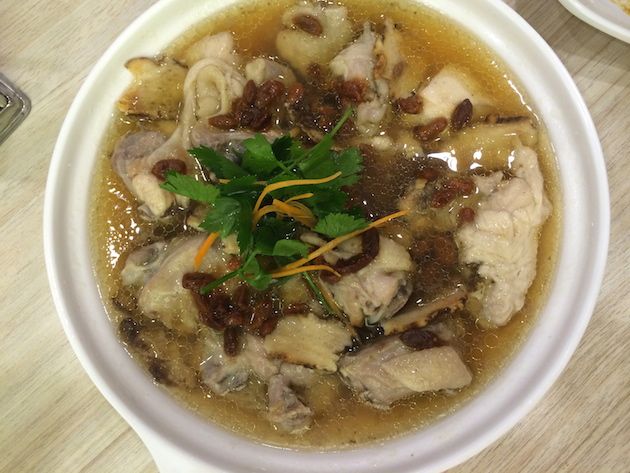 In short, we were both very satisfied with the quality of the food they served! They have indeed surpassed our expectation of the food "testing" and passed with flying colours to deserve that A1 score & name!
Not only have they passed our test, they have also passed others so as to be awarded the Singapore Brand Award 2012 and the Excellent Food Award in 2013!
I have faith that with a greater share of voices within the local community, they will soon be a big name in time to come as one of the top-notch restaurants serving local crusines!
They have a total of 9 outlets in Singapore. For full list of the outlets and more information, please visit: http://www.aoneclaypot.com.