Sponsored
Author: James
If you were to ask me where is the MOST affordable buffet offering the MOST decent treasured local flavours without burning a hole in your pocket even if you were to spend on a large gathering, there can ONLY be ONE answer from me!
And that is the buffet at….
Once again, we were very priviledged to be invited for a buffet food review @ the White Rose Cafe residing in a corner of the hotel's lobby. I have always been personally delighted to be invited to their event partially because of the very thoughtful and kind MarComs whom never fail to tend to us even at the expense of their own personal evening time with family. Kudos to you guys!
But one thing in common for all four of us, the evening spent at White Rose Cafe having their buffet is always time well spent!
This time around, I feel sorry for White Rose cafe because its the first food review meal we had after our Bali trip and I must say the meals in Bali set a pretty high benchmark & pose as a tough fight for our local cuisine. Despite the high benchmark set, I did not lose any appetitde over the quality and spread of local food offered from the restaurant!
So what did we have that night?
We had some of the 20 mouth-watering selections offered in the menu namely Chicken Masala (A gentle taste of India suitable for even those who doesn't fancy spicy dishes) ..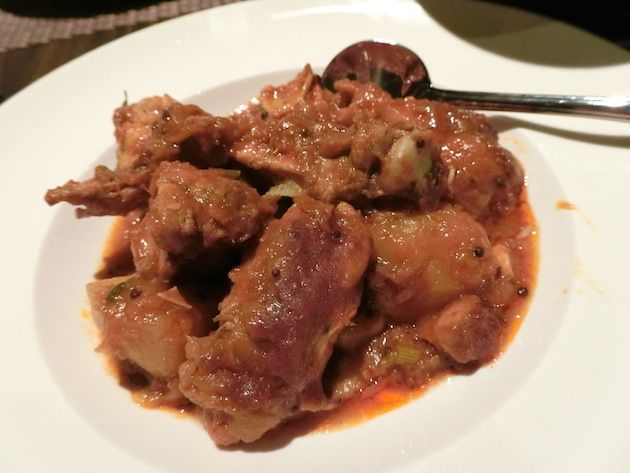 ..Black Ink Sotong (the Dark delight for the night which doesn't stain your teeth)..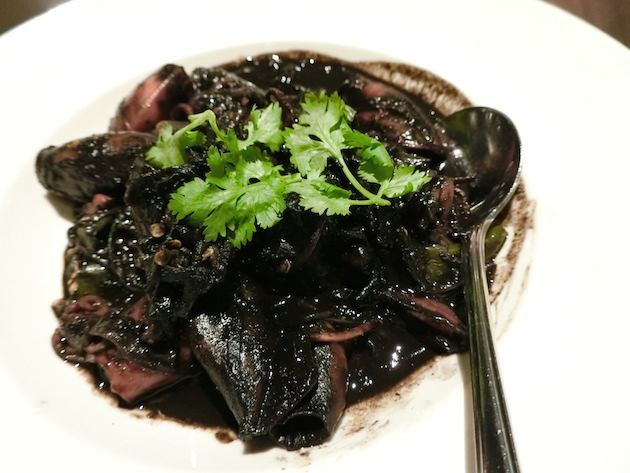 ..Deep Fried Curry Drumlet (One of my favourites because of the creative infusing of curry taste within the drumlets)..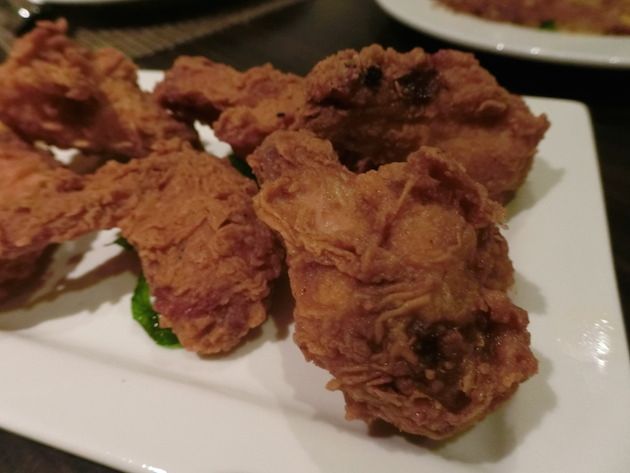 ..Onion Omelette (As big as my face)..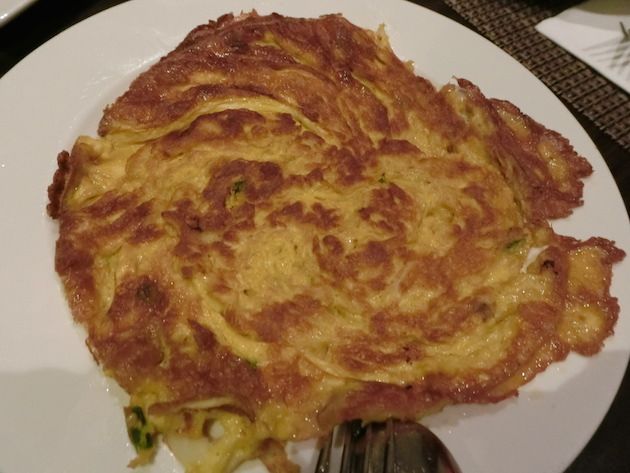 ..even Chap Chye found its way to our table!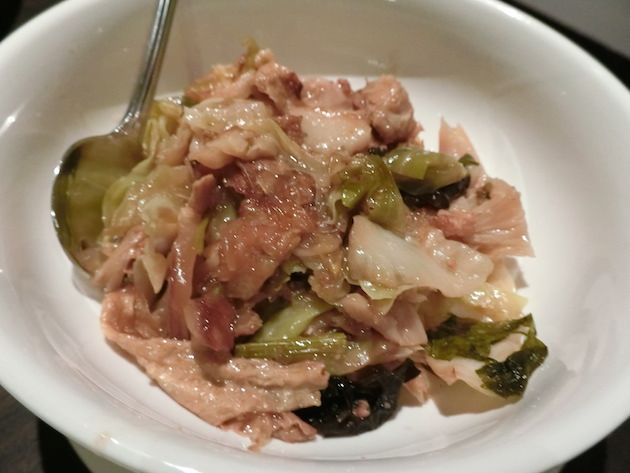 Apart from those abovementioned, there is a total of 20 delicious selections namely Curry Sotong, Curry Chicken, Beef Rendang, Black Soya Sauce Chicken, Sambal Eggs, Silver Fish Omelette, Sambal Kang Kong, Curry Cabbage with Beancurd, Fried Bean Sprouts with Salted Fish, Papadum, Achar, Chendol, Ice Kachang, Cheng Tng, Chin Chow with Palm Seeds and others!
How much you may ask for ALL these per pax?
Let me thrill you with the price of it all at a mere $22.00* per person. With that price, you get to enjoy unlimited orders of the abovementioned list of local dishes!
*All prices are subject to 10% service charge & prevailing Goods & Services Tax (GST)
<Additional Perks>
The deal get EVEN sweeter if you go in a group of 2-3.
Plus one more serving of Signature Fish Head Curry (Half for 2-3 persons and Whole for 4-7 persons) and free flow of Steamed Fragrant Rice.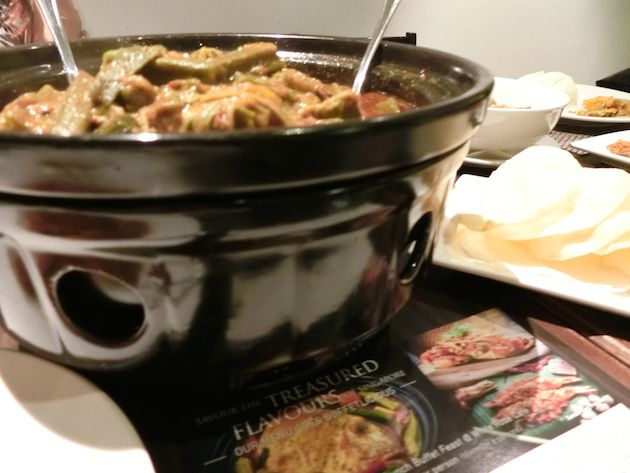 Also, you get to Add to your buffet the freshest & biggest Sambal King Prawns @ $3.00 per piece (U.P. $8) and that is not all….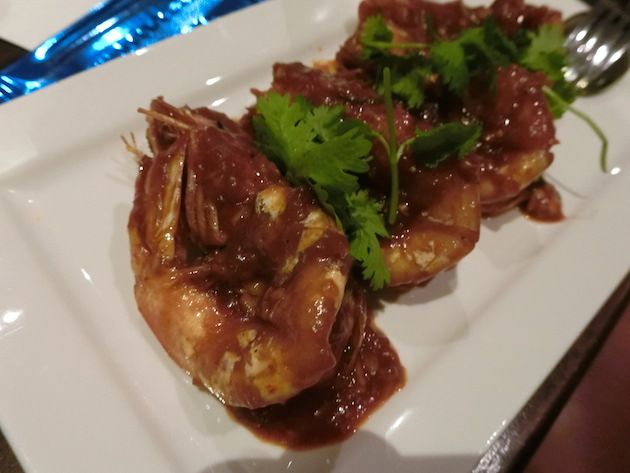 TOP UP with a Crab Masala @ $10.00 per crab (U.P. $32). Where can you find crabs for just $10?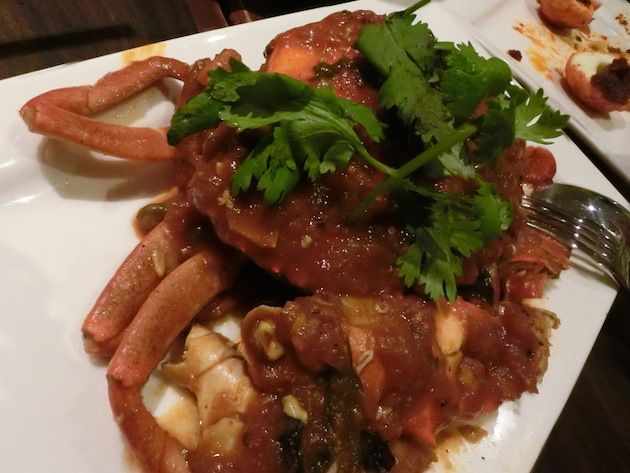 If you ask me about choices of Drink, I would say you wouldn't want to miss out on this thirst-quenching & appetide-stirring Calamansi with Sour Plum! The sweet sourness of the drink pairs perfectly with the strong flavours of the dishes!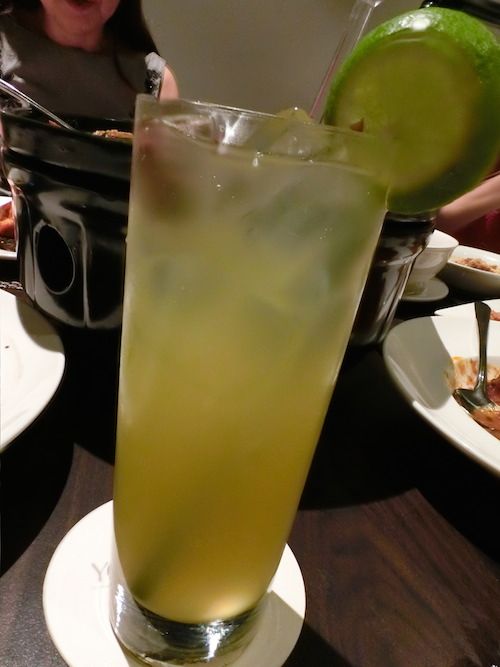 Availability:
April to June 2015
Monday to Friday
12pm to 2.30pm
Price:
$22.00 per person (Minimum 2 persons)For enquiries or reservations, please call
White Rose Café at +65 6830 1156
In conclusion, this was the second time I had dinner with them and I must say I have already developed a strong bond for the local cuisines offered by them so much so I can put down any important appointments at hand just to attend their food event!
Not just because of the fantastic & palate-satisfying Singaporean delights offered by them, but also very much because of the HOMELY feel it gives to me whenever I dine there! This feeling cannot be explained by mere words but only be testified through your own personal experience with them!
This scumptious meal at York Hotel put a TRUE full stop to my Bali Trip and called out to me that I am truly home now!