Bet you guys never knew if you haven't been following me on Instagram (username: james_awyong) that I have been peppering the #shouslimming hashtag in a couple of my posted pictures.

Truth be told, I was given the privilege to be sponsored effective weight loss treatments with minimal downtime by them e.g. Fat-Freezing, VelaShape of which I had tried both! The move to take this slimming sessions up have shocked quite a handful even the pretty therapists there when they first saw my picture & myself in real-life. I could only say perspective changed after I unbutton! Lol! So yes! I been covering it up pretty well and I do need help!

Well, just to share a bit of my lifestyle to let readers have a better idea why building LOVE handle is the only non-stop, 24-hour 'recreational' activity that I have been engage in?  Since it's called LOVE handles, the culprit is none other than the LOVER! Indeed, we both LOVE to eat be it at earthly or unearthly hours. Furthermore, we have food reviews events almost every other days! Not to even mentioned those times when I am not with her and I still have to entertain business partners during my day job.

Hence so, I need Shou!

Recently, Shou Slimming (Shou) has launched their NEWEST outlet  at One Raffles Place where I had been receiving my treatments. Irregardless of that day being an event-cluttered day, we were slightly a bit late but still made it a point to rush down to support their opening.

Looking all cool & relax here for an #ootd shot outside the nicely-decorated, purple shop front located prominently at the 4th storey but internally, I am panting & burning after the brisk walk at Olympic pace there! See! Whatever you do with Shou is associated with slimming, even the journey there! Haha!





See how slim I have become after those few treatments! >< Just kidding, I was just sucking it in here! But, the REAL results is right below if you continue to read on…(*Rated "R18"- Readers below 18 read on at your own risk!)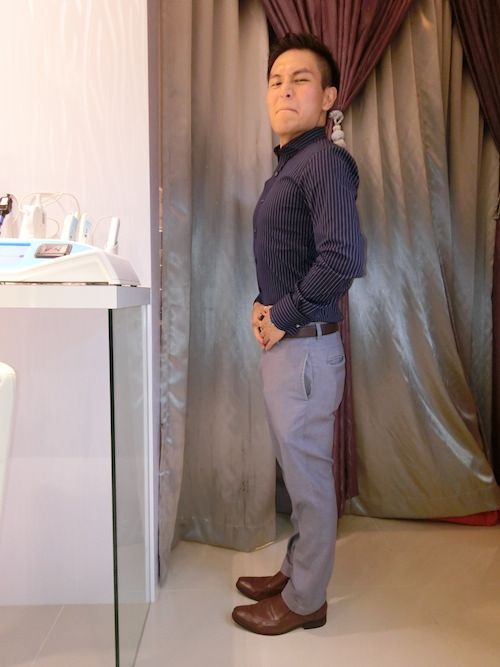 If there is picture for the male readers out there to feel jealous about, I think it's not my slim down one but this one below: Thorn among the Roses comprising of the lovely PRs, blogger & the cuplrit who fatten me up!






That pretty much summarized the branch opening part!

Next up is the moment of TRUTH to their treatment!

My first treatment with them was one that has gathered the attention of every fat people be it male or female around the world: the Fat-FREEZE Treatment! So to those slimmies out there who might not have come across this term, basically it is a NON-Invasive, NON-Surgical way to effectively reduce fat in a SPECIFIC areas.

For my case, the WAIST from too much love!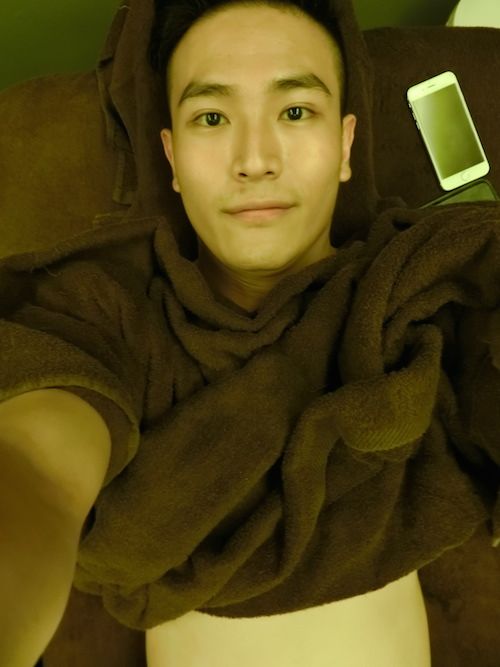 You must be wondering how does freezing the fat cell eliminate them?!

Concept is simple! Fat cells are frozen, hence they lose the ability to function  & they die off. The dead fat cells in the treated areas are gradually eliminated through our body's metabolic pathway!

*Tips to those who are going to try this: For better effect, it is VERY CRITICAL to remember to drink tonnes of water or in army term, 'Water-Parade' to help flush away your fat cells after the treatment!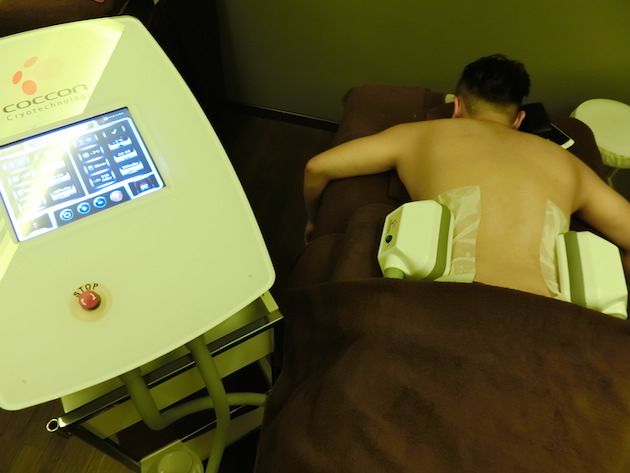 In fact, this was my SECOND Fat-Freezing session with them! The first was targetted at the front part of my waist! This round, the back part!

Usually, a fat-freeze session will be companied with an RF-Treatment (Bi-Polar Radiofrequency) on the previously-treated area (which is my front part) after approximately one week of 'resting'.

To be frank, reason for this 'resting' period is because the treated areas will be SLIGHTLY-bruised & I am sure ALMOST everyone will experience this! In fact, the degree of bruising depends on how stubborn your fat is. For my case, it was worse not because the therapist wasn't professional but because people with muscle content tend to have more stubborn fats in relativity to those who doesn't. So this time around, it was my muscle that gave me a hard time! Argh!><






(Now for the the R18 part!) The Results!

Unfortunately, I do not have a BEFORE photo to compare with but just imagine me with a rounder, bulging belly and my waist was almost wider than my chest in width!

Within two treatments, THAT turn to this!






My Opinions:

Even though, some of you guys might think I am still fat after seeing this picture. But personally, I feel that the Fat-Freeze Treatment has effectively  reduced at least 20-30% of the fat in my targetted areas (front & back) within that two sessions. Not to mention, I DID NOT specifically change my lifestyle (eg  Attending food reviews, eating habits etc) to further enhance these slimming sessions. Hence, I feel that to be able to see results this fast is already considered pretty impressive!

As such, becuase of its effectiveness, non-invasiveness & extremely bearable slight-bruising, I am still continuing my treatment with them!

Other than doing treatments, they sell "coffee" too! To be more specific, the Coffee Svelte!

So a quick shoutout to ALL coffee-lover like me out there! It is an All-Natural Slimming Coffee which contains both "Green Coffee Beans" which can reduce the absorption of carbohydrate in your digestive tract and "Garcinia" which blocks an enzyme that turns sugar to fats.






Which means to say, now you get to kick in caffeine into your system in the morning with LESSER worries of calories! Just the way I have always been searching for all these while as a coffee lover!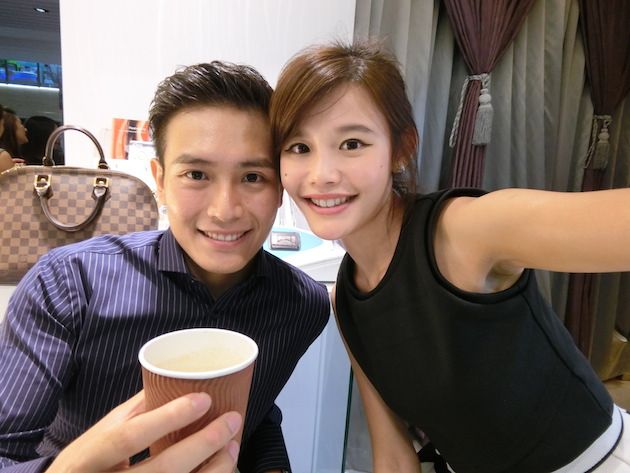 Here's a toast to Shou for revolutionizing body slimming through the use of safe & effective treatments such as Fat-Freezing! Furthermore, their treatments do not require any additional pills, meal supplements, injections, crash diets or sweaty workouts.

Desire that body contours you always wanted, then wait no more as Shou will show you the way to attain them!

You can locate them at the following branches:


Address:
1) 1 Raffles Place, #04-49/50,
One Raffles Place,
Singapore 048616
Tel: 6536 9388
SMS: 8484 9533


2)238 Thomson Road, #03-37/38,
Novena Square,
Singapore 307683
Tel: 6252 5822
SMS: 9788 9494


3) Seletar Mall
33 Sengkang West Avenue, #04-17,
The Seletar Mall,
Singapore 797653


For more information, Please visit: https://www.facebook.com/shouslimmingcentre