When I was away in Taiwan, James attended some of my events for me. One of it is celio*. He grew to love the brand after attending the event. We would enter the shop to look for new clothes whenever we pass by one.
celio* is a leading menswear and it is marking its fifth anniversary this year. celio* continues to re-invent itself with its latest revamp of its flagship boutique in Bugis+.
The open concept allows customers to easily view the entire collection from the entrance by one glance. We all like to shop in an open and free space don't we? celio* has this concept too! I hate cramped shops with limited space for movement. Other than the interior of the shop, the clothes they sell are quite chic and fits the latest moods and fashion themes of the season.
I call this the one-stop paradise for man because not only do they have tops and bottoms, they have shoes, bags and accessories for men as well! Unlike other fashion brands, cello* clothes are made of good quality and reasonably priced!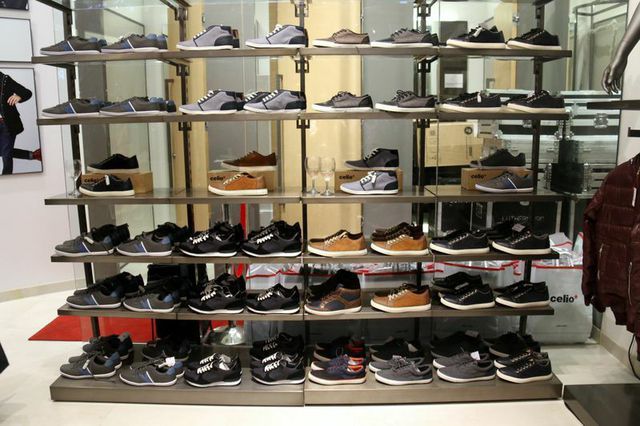 For now, cello* goes back to the fundamentals for it's Autumn/Winter Collect 2014. The collection is stylish and warm looking. It fit seamlessly into the modern man's wardrobe. cello* 's stylish down jackets and knitwear comes in a plethora of premium materials to offer comfort and casual chic flair. As you can see, it comes in a lot of different colours too. So pick one that suits your mood most!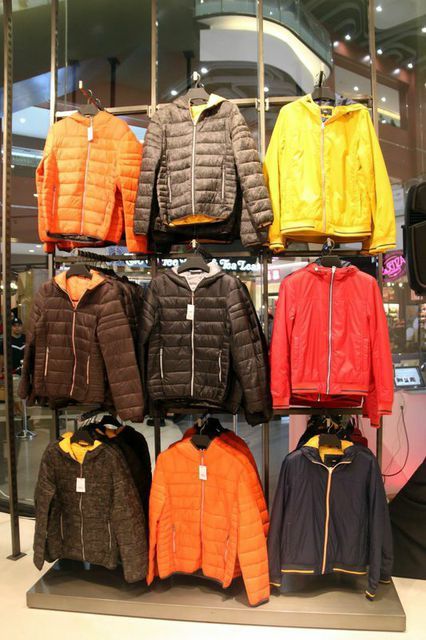 I personally like their t-shirts a lot as well. T-shirts are the basics that everyone in Singapore should have or like, so good and chic designs are pretty essentials. celio* has them all!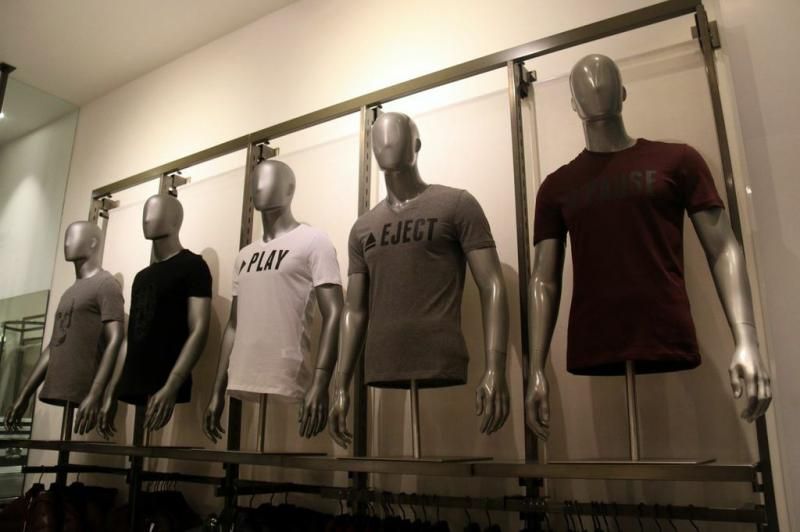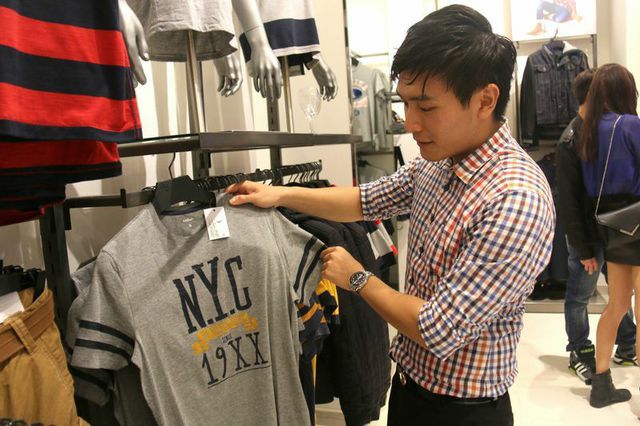 I was browsing through the pictures and James looked like a happy kid shopping inside! He whatsapp-ed me when I was happily shopping in Taiwan to help him pick some clothes but on second thoughts, he decided to wait for me to be back and pick the clothes for them. Happy little boy spotted at cello*!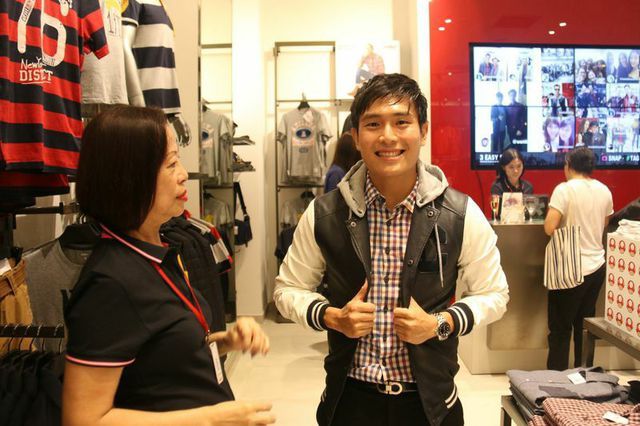 When I was back, my happy boyfriend bought a shirt and a pair of jeans there!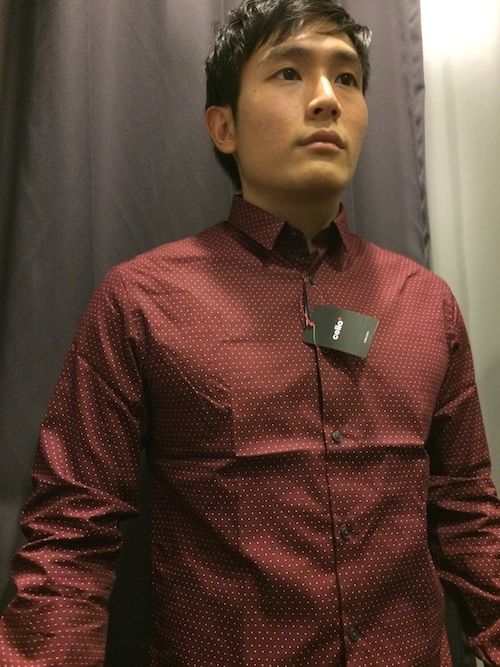 I saw the Super Mario Tees and find them extremely cute!!! I wanted one but even their S size was too big for me 🙁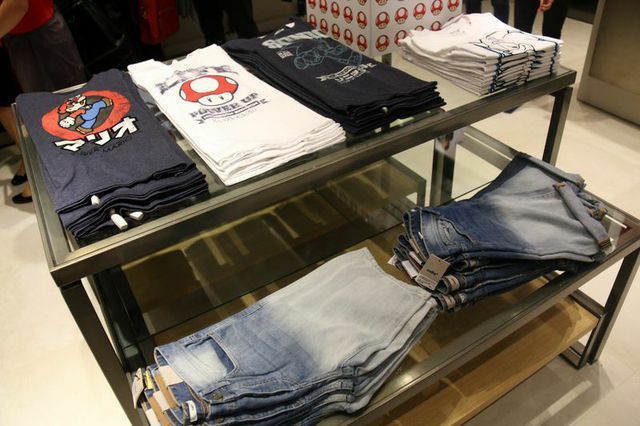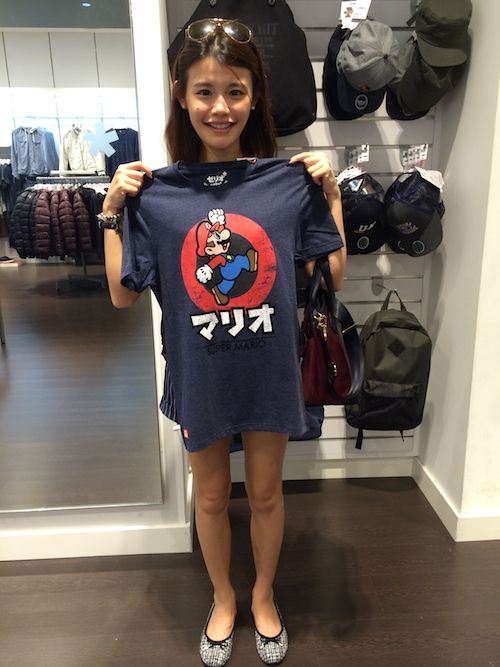 Some of the AW'14 can be seen on the models in the picture below: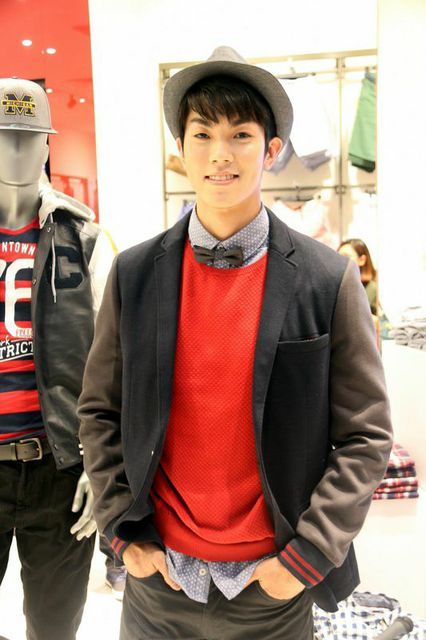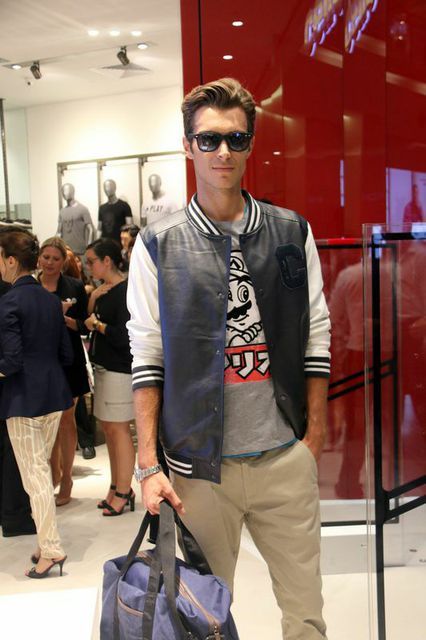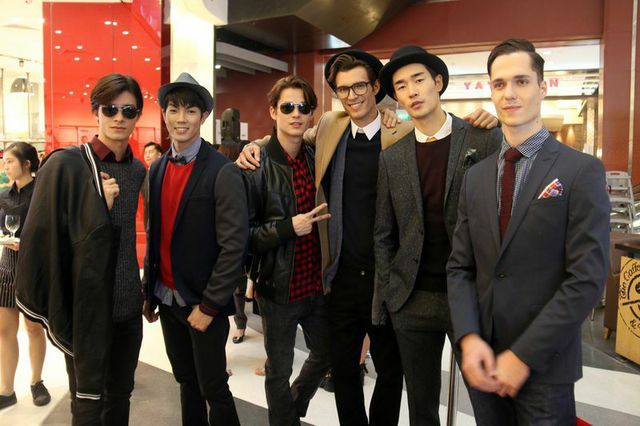 celio* made them cooler don't they? Have your impression of cello* changed? Because for me, it certainly has!!
And on my birthday, William bought us the Mario tees cause we couldn't resist the cuteness!!!!! For me, fashion has no gender limits. Wear whatever you like 🙂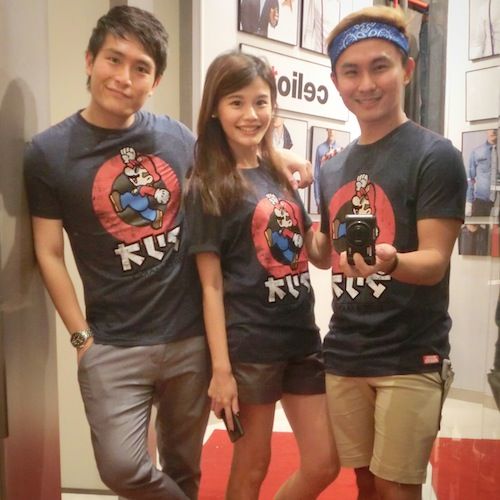 You can find at celio*:
– Bugis+ #01-05, CityLink Mall #B1-47
– Jem #02-10, Plaza Singapura #03-41
– Suntec City #01-327