I know BABY-G has been around for the longest time but what? They are 20 this year?! To celebrate their 20th anniversary this year, a new Baby-G BGD-500 range will be released! They are also packed in an exclusive 20th anniversary box.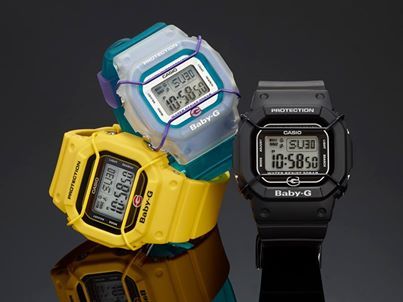 The yellow one reminds me of BumbleBee in Transformer!
The party was celebrated at Avalon after a kick-off party in Seoul, Korea, earlier this year with K-pop sensation, Girls Generation.
Although it was a Girl's Party, I brought James along with me.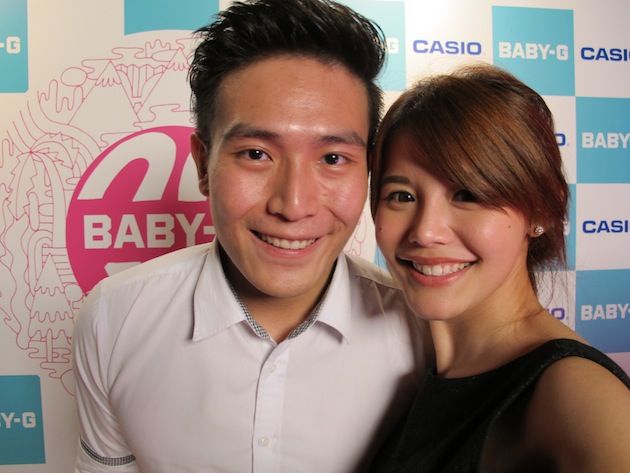 The moment we entered Avalon, we were greeted by the different models of BABY-G and their transformation over the last two decades.
BABY-G is indeed a durable watch that is able to withstand shock and water resistance. The different designs and colours also help one portrays a younger and lively image.
You can also see some of the latest models in the pictures below. First up is G-LIDE BGD-180 ($149) which has contrasting colors. Perfect for surfers as it provides informations about tide.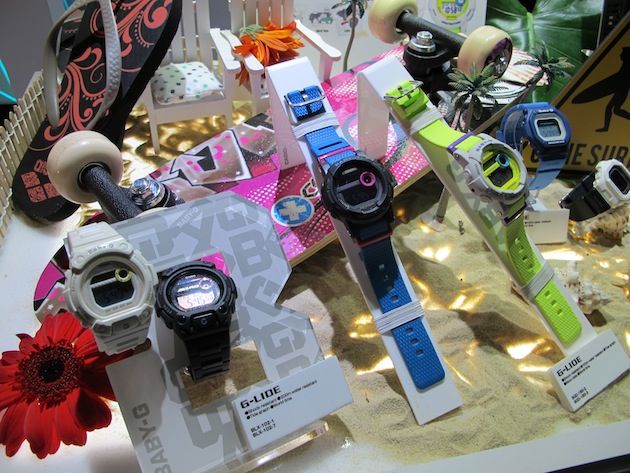 Next, the new G-LIDE BGA180 ($179) that is suitable for skateboards, surfers and ladies who do vigorous sports. It also has a function that acts as a thermometer that can be easily operated through the use of a direct button.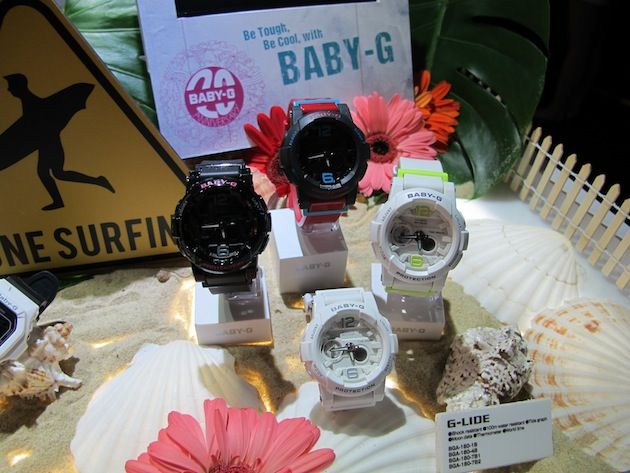 BG-6903 ($139) is perfect for night runs because it includes an auto EL light that automatically illuminates with just a tilt of the wrist!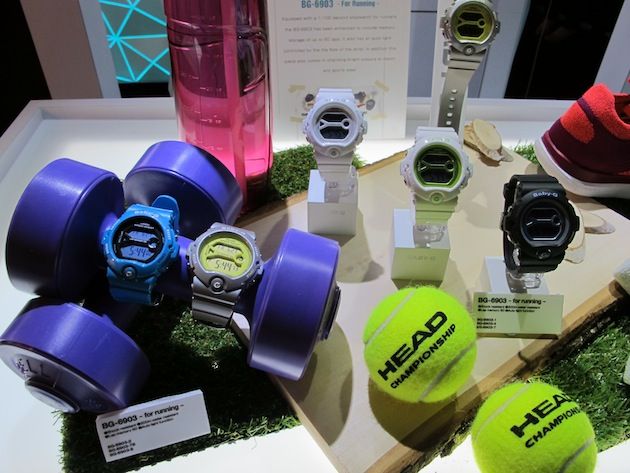 I would personally prefer white watches more than the coloured watches.
White goes well with almost anything!
Us again while waiting for the party to start!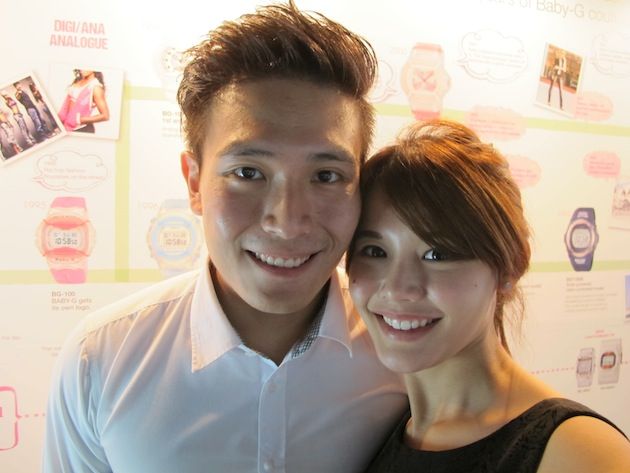 Mr Shunichi Watanabe, the GM of Casio Singapore said "This is an important year for Casio as we are celebrating both the 20th Anniversary of BABY-G and the 40th Anniversay of Casio's timepiece. BABY-G is not only known for its shock and water resistance, but also stands for a lifestyle that incorporates fashion, sports, music and the arts which always shines through in all BABY-G designs.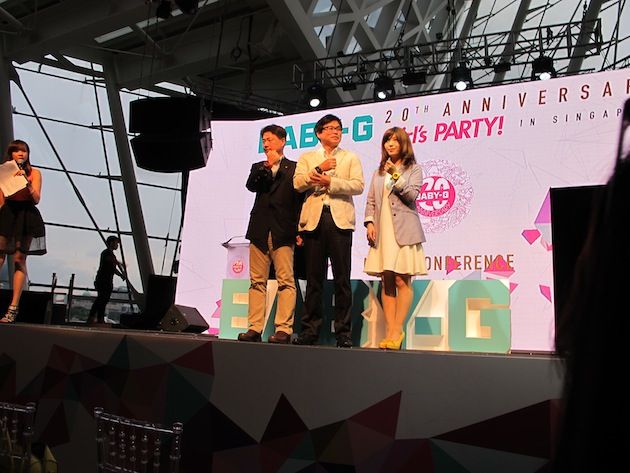 If you haven't realize, they had transformed from "Tough & Cute" to a new and innovative "Tough & Cool" concept.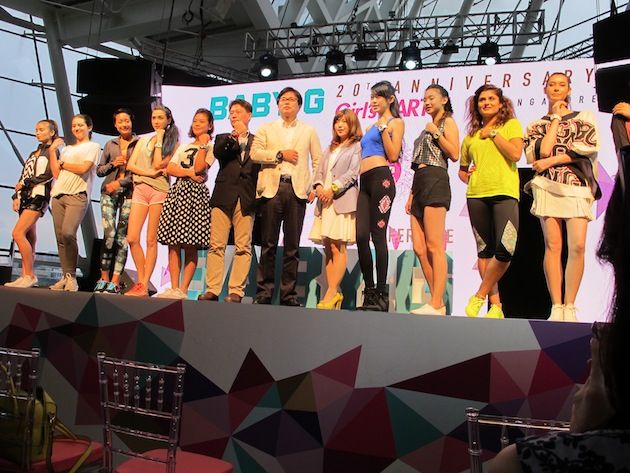 The show also demonstrated how different BABY-G watches can be incorporated into our daily outfits. They can be girly or sporty. It was indeed an eye-opener.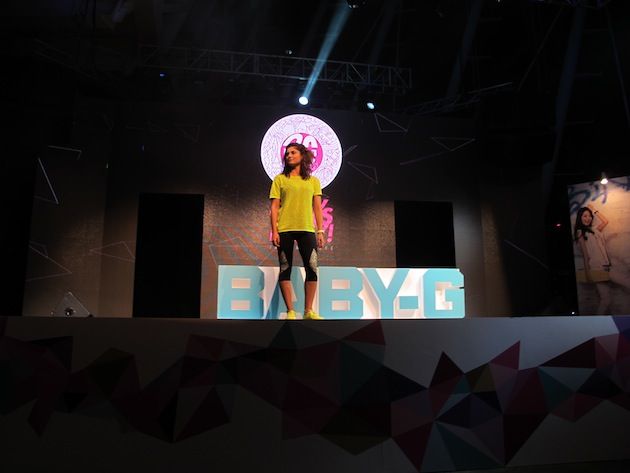 The happy me went home with a BABY-G that night! Thank you Casio for the generosity!
Happy birthday once again BABY-G!! Thanks for having us!