Sponsored
As you know, I don't work on Monday so I went to Marie France Bodyline at International Building (behind Shaw House) for a Body Contouring session earlier.
We know Fann Wong just gave birth, but have you look at her recent photos? She's back to her curvy body shape already!!
Now… I know some of you may say "So skinny already contour what?!". But the truth is, some of us may look super skinny but we are not exactly skinny everywhere. Different people have different area of concern, be it the arms, thighs or tummy. For me, it is the tummy. Moreover, I am going to Bali in 2 weeks time and I wanna look good in my swimwear! I don't want a visible tummy.
I went through a series of consultation and I ended up doing Pro-Freeze for my tummy! The treatment is clinically tested and proven to reduce at least 65% stubborn fats after 60 minutes. I wouldn't go for any liposuction but I went for this because it is non-invasive (and you don't even have to be afraid of scarring) and probably the most cosy way to reduce fats because all I had to do was to lie down and use my phone throughout LOL.
I know you must be thinking "What is Pro-Freeze?" Mmm. This treatment uses a suction and break down fat cells at specific cold temperature. It only targets and freeze fat cells and cells which are broken down will be eliminated by the body own's system. I thought it would be super cold because I have heard of people complaining how cold fat freezing can get but I don't feel the coldness which they had mentioned. In fact, I was very comfortable and well taken care of.
My review: The entire process was really relaxing and it doesn't hurt a bit. Maybe only a little when the treatment has ended and the suction has to be removed. As the sayings go, no pain, no gain. For this case, not much pain but visible results!! I like the fact that it has no downtime, and no scarring. The lady who did the treatment for me was very experienced, gentle and patience with me.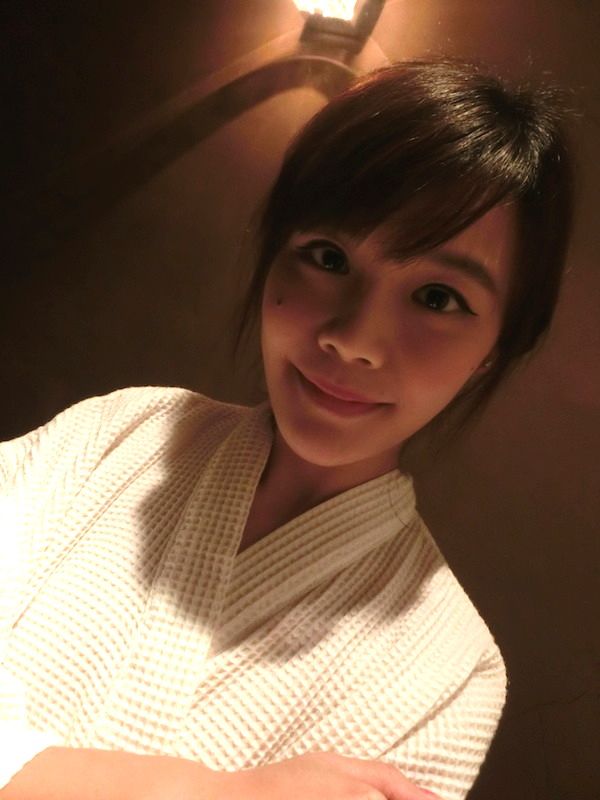 If you're interested, you can give them a call at 1800-7777-111 and go for their current on-going promotion: Two body contouring treatments for only $50.00! This promotion ends on 30 April.
With the pricing at this cheap, I am sure it doesn't hurt to give it a try!
For more information or full list of their outlets, visit them at: https://www.mariefrance.com.sg/contact-us