Sponsored
We spent almost 3 hours there and there wasn't enough time to cover the entire segment as some of the booths were already closing then. But but, it was a Girl's Day Out indeed! It was held at Serangoon NEX (which was really really really far for me but because it is Watsons, I have to go over no matter what!!), and I lugged home more than 6kg worth of goods! Haha.
By the way, Happy 27th Birthday Watsons!!!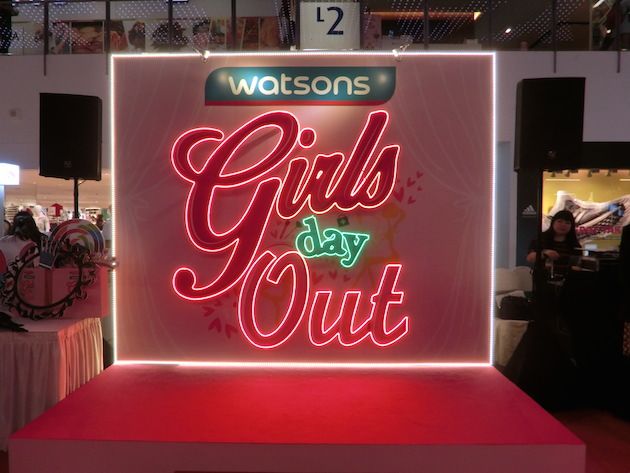 Westies unite! We shared a cab home that evening.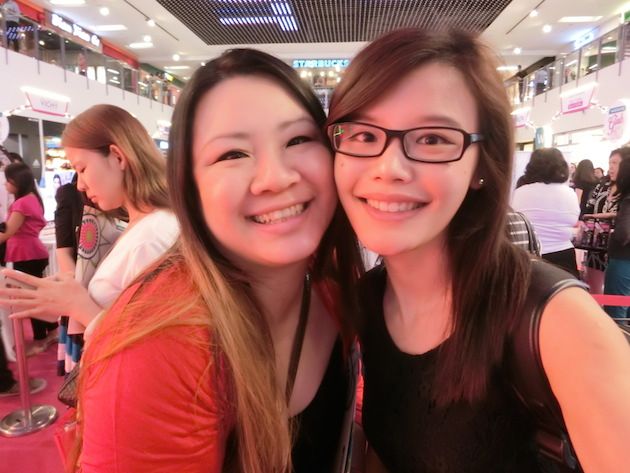 We were so pampered from head to toes as we were introduced to the latest health and beauty brands be it cosmetics, hair, skincare, inner beauty supplements, health, and a lot of new brands (some can be quite shocking because you will never expect to find it in Watsons). Hahaha. As there were simply way too many many brands to cover (you guys know how big Watsons is right?!), I will only be touching on a few.
I think the girl's favourite was the L'oreal  Revitalift Magic Blur booth because we can each score a $50 Zalora Gift Card there by posting a selfie with  Magic Blur on our Instagram.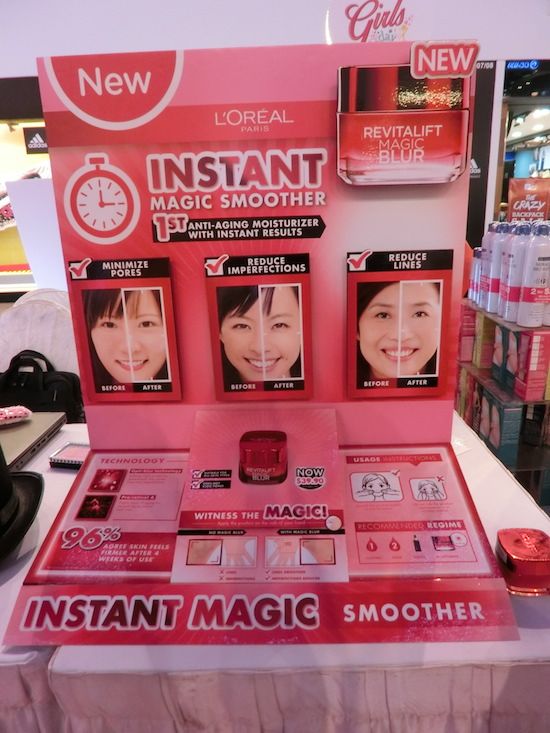 It is retailing at $41.90 for a 50ml bottle. It can instantly blurs the look of pores, lines and imperfections. And with prolong use of up to 4 weeks, it is claimed to make your skin feels firmer and lines are reduced for younger looking skin.
Exture: mousse-cream and silky smooth.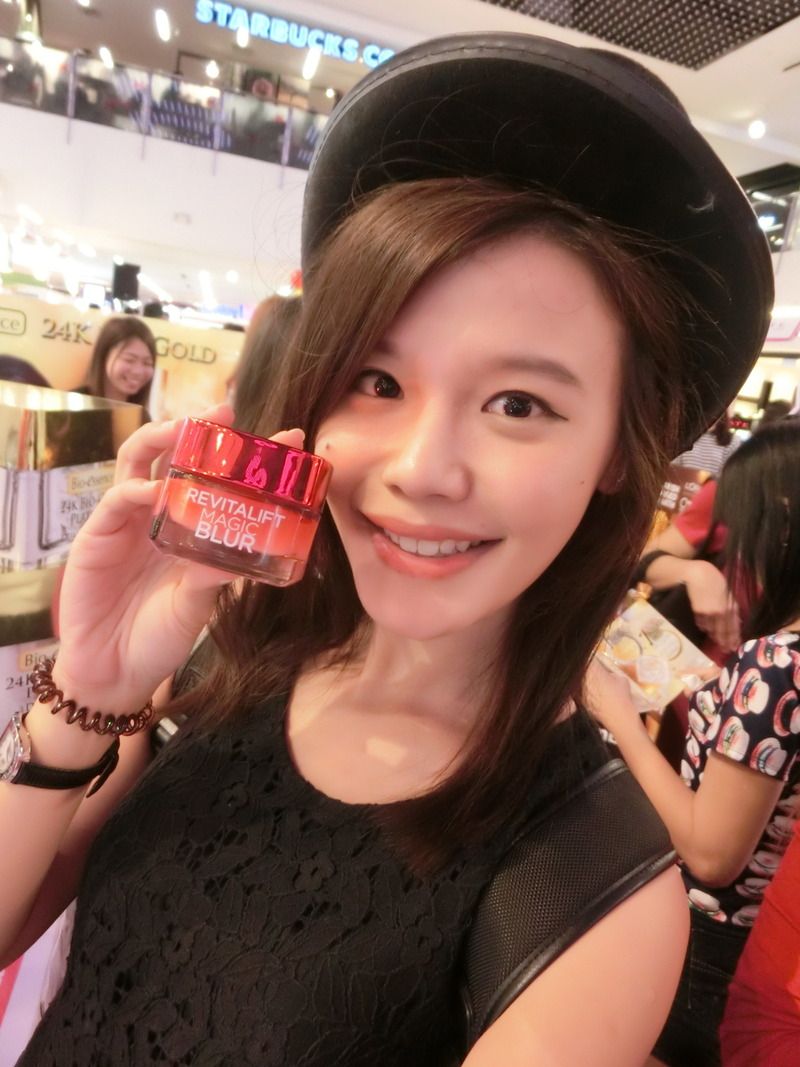 And for their already famous extraordinary oil, my favourite was their latest range – Fine to Normal Hair SPRAYYYY. Yup, it works like a mist and is light weight.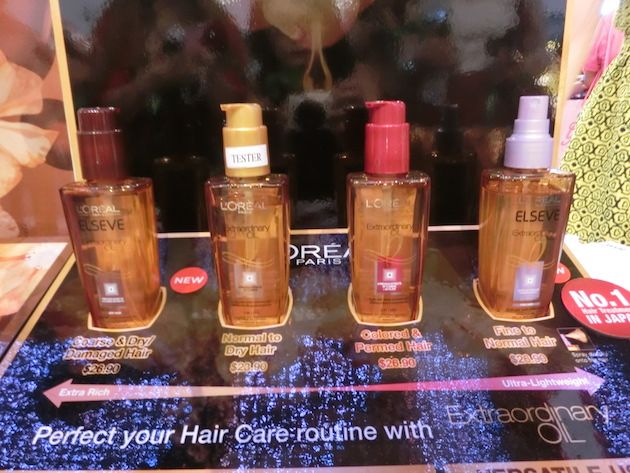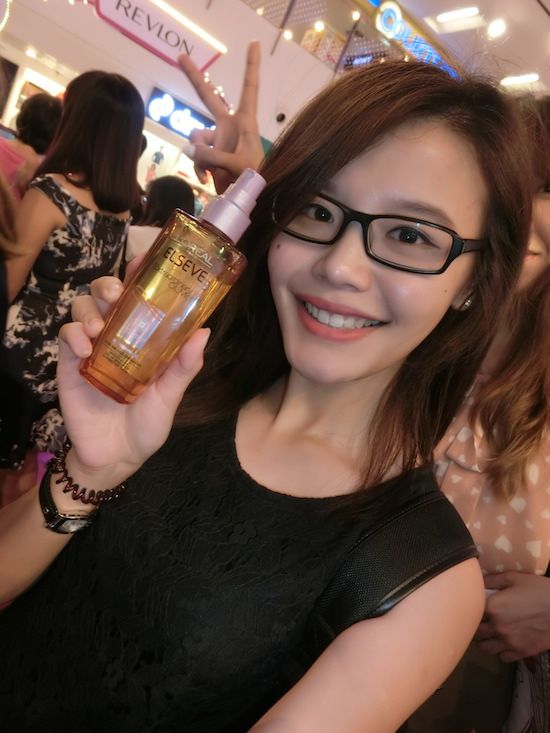 I was also very impressed by Cetaphil Cleansing Cloth. And extra set was also delivered to me so I will be doing a review on it separately. I will explain how this saved me after my wisdom tooth surgery!!
The were also other new brands like Divinia and more.
I like it's clean looking packaging and pocket friendly prices. A bottle of Triple Hydration Lotion (200ml) and a Triple Hydration Essence (30ml) are only retailing at $17.90 EACH. I always thought Essence would cost at least $30-40.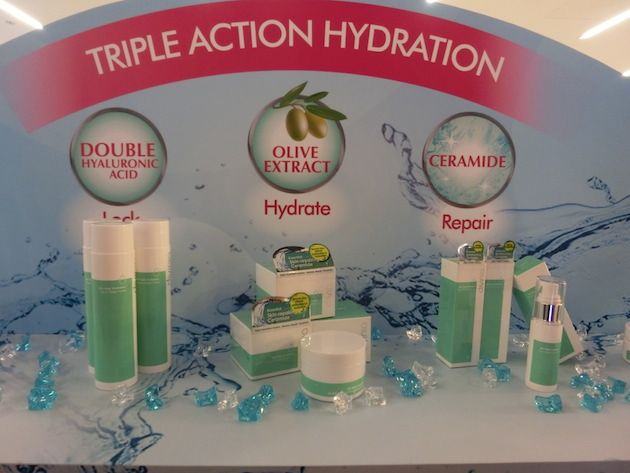 Okay, then I was attracted to Kustie because of the flower petals. You can find the petals inside the bottle of bath gel. My favourite was the Cherry blossom and Chamomile.  This brand is only exclusively available in Watsons at $19.90/bottle.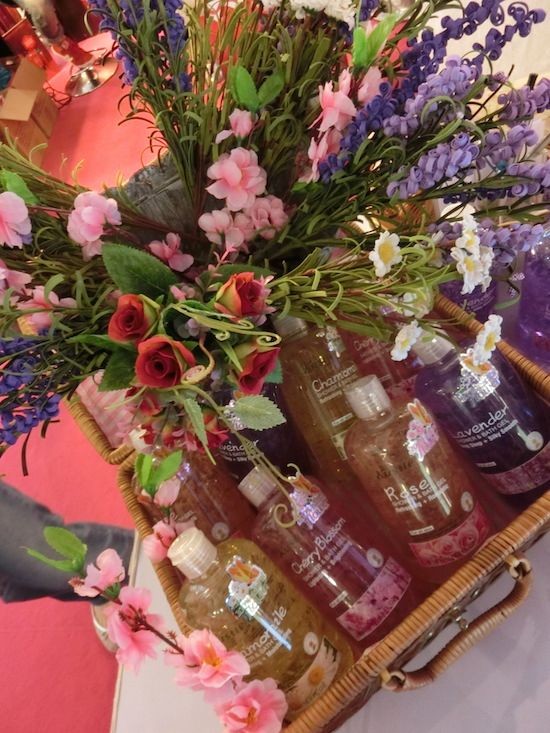 ASIENCE Inner Rich (Gold) and Nature Smooth (Blue) Ranges  which are already available and retailing from $7.95 onwards.
I have always love how nice ASIENCE products smells like!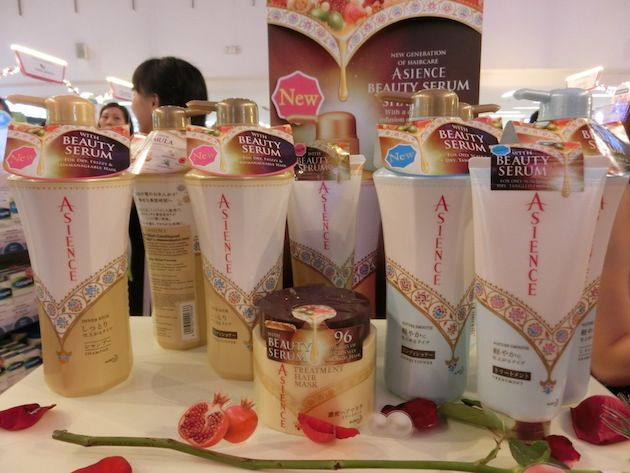 Kinohimitsu was also another very generous booth. Drinks were served together with their health drinks.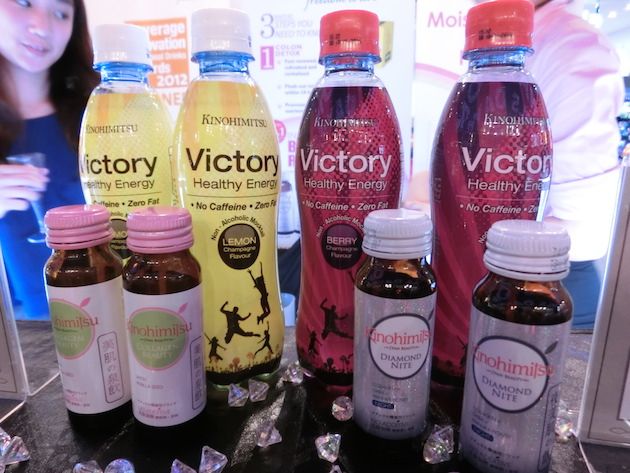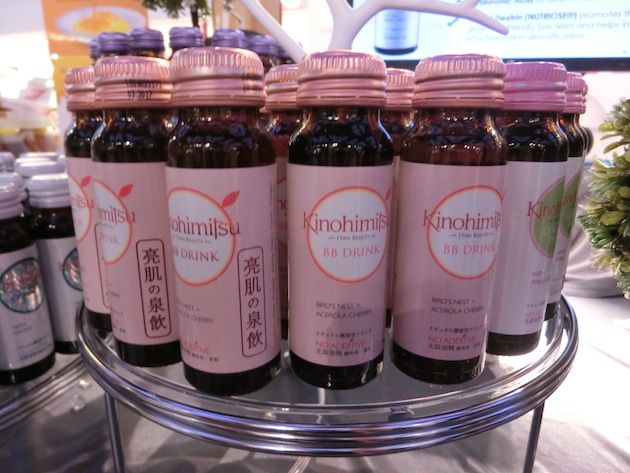 That was not all. We were given a box of Kinohimitsu EyeBright and JointPro360 each.  I consumed one sachet of EyeBright on the spot because the lady was saying "you don't have to mix it with anything else". The taste was like the childhood crackling candies. It is suitable for everyone because even Vegetarians can eat it safely. I thought it was a little too sweet but they assured me that there was no sugar added. Yay!
EyeBright is retailing at $59.90 ($55.90 introductory price)
JointPro360 at $69.90 ($65.90 introductory price).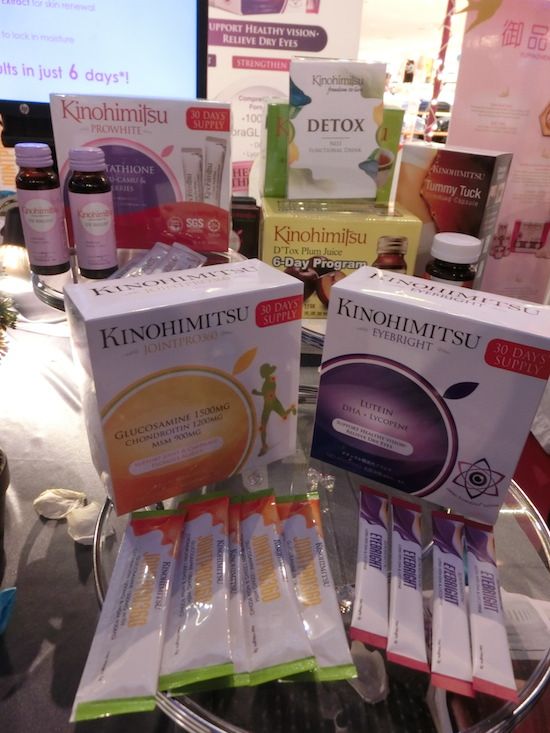 And here come's the toothpaste and mouthwash. Honestly, I am perfectly fine with any brands 🙂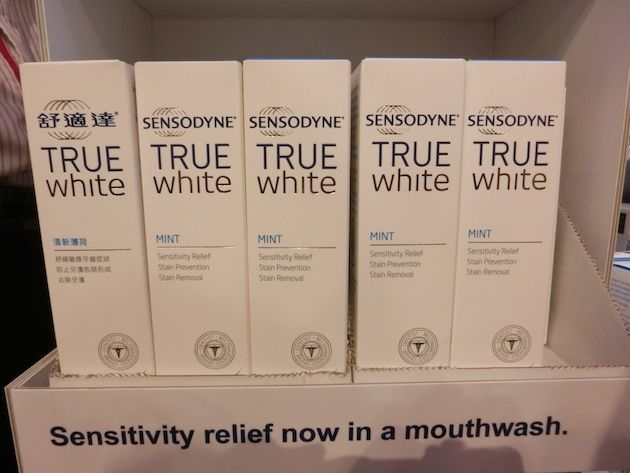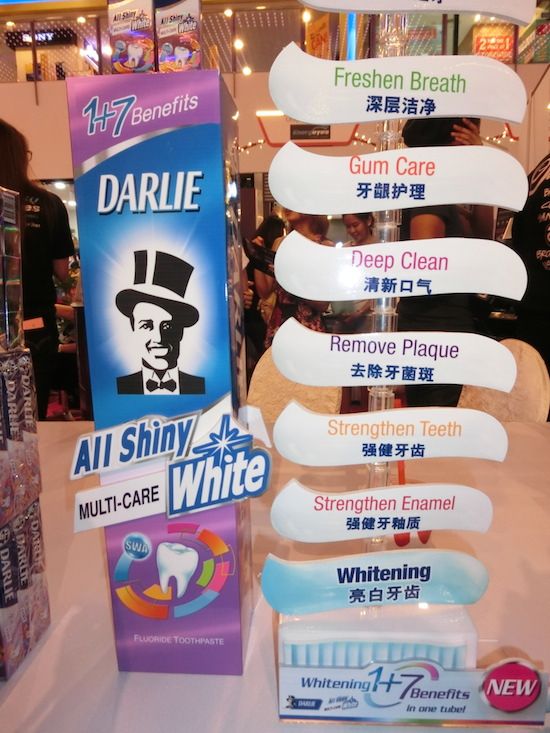 Energeyes is retailing at $67.90/pair without prescription. This can help block out the harmful lights emitted by your gadgets like phones or iPad. About 50% of harmful blue light will be reduced. My dad is constantly on his iPad till he sleep every night so I thought of giving this to him the moment I received it.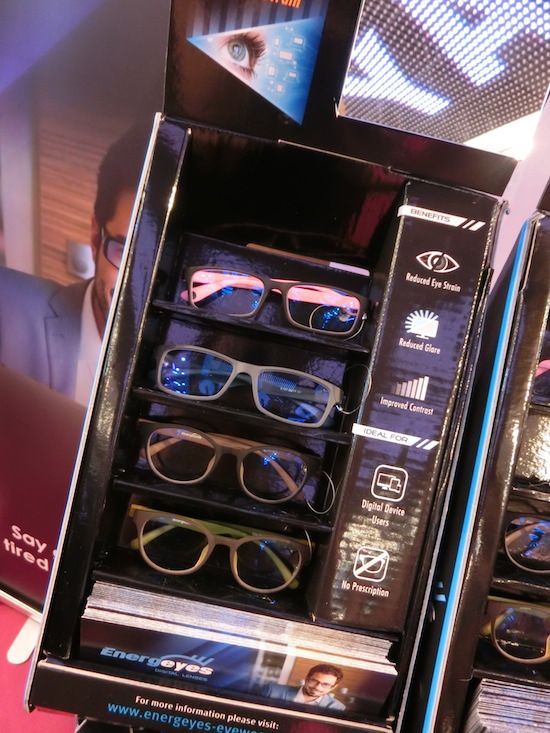 Also, SILKYGIRL has hair dye now! Because of it's current promotion, I bought an additional 2 boxes of dye for my mom. Each box of dye comes with a lipstick inside 🙂 Only $7.90/box.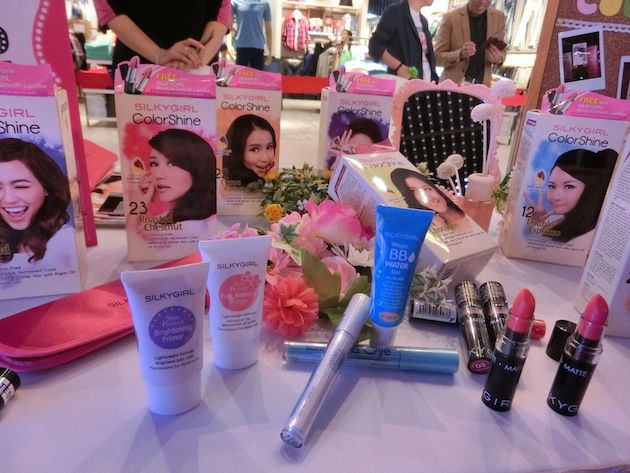 Bioderma, as usual, need no further introduction. But they have a new item this time round – Bioderma Sensibio Lait Cleansing Milk which I thought was superb!! It is as light as milk but it does more than just gentle cleansing, removing the make up from face and eyes.
The people behind the booth were saying that it is ultra clean and you don't have to double cleanse to remove all make up. I did a demo on my hand after the scribbled some lipstick on it and true enough, it works like magic! Already available in stores for $26.90 (250ml).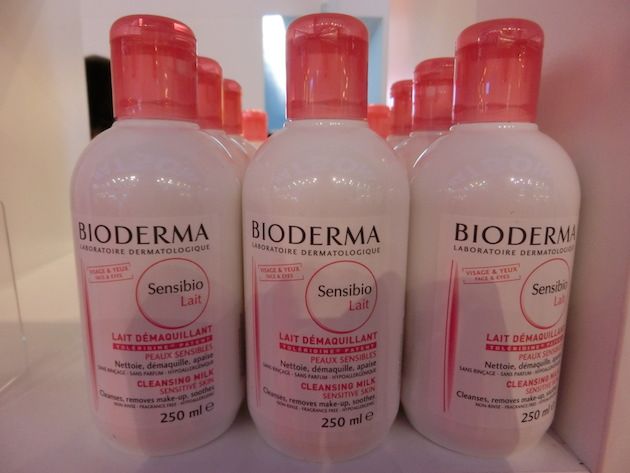 YUPINZHEN is also exclusively available in Watsons. I had a small bottle to bring back and I noticed the differences. It is filled with jelly-liked bird nest with little rock sugar unlike those big bottles you normally see. Price is a little steep though. 6 small bottles for $95. I guess that's why it is filled with bird nest instead of the "water".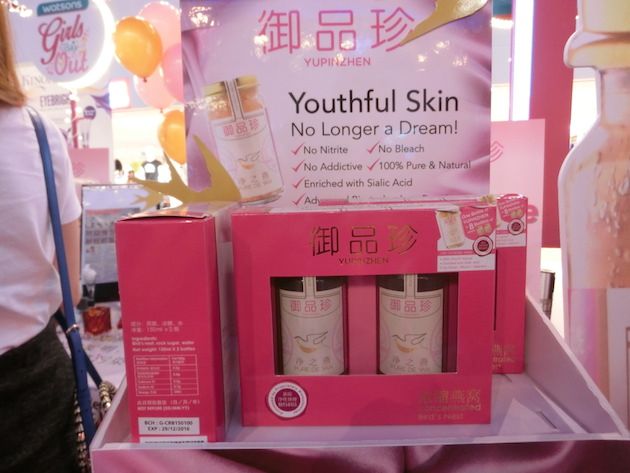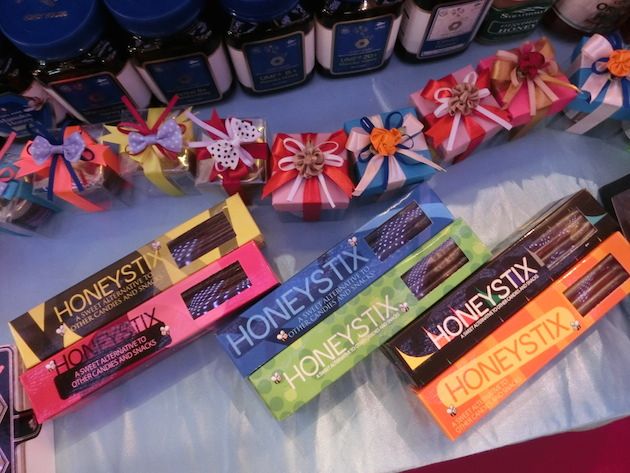 For shampoo wise, I did not manage to cover everything as it was too late by then and the booths were all closing 🙁
Honeyce is a very very cute brand from Japan with high-quality and carefully selected natural ingredients. It is formulated with eight different types of honey sourced from different parts of the world: Manuka Honey, Raspberry Honey, Clover Honey, Rosemary Honey, Orange Honey, Lemon Honey, Acacia Honey and Blueberry Honey… and suddenly my hair sounds sweet instead of smelling sweet lol!
Each unique product retails at $19.90.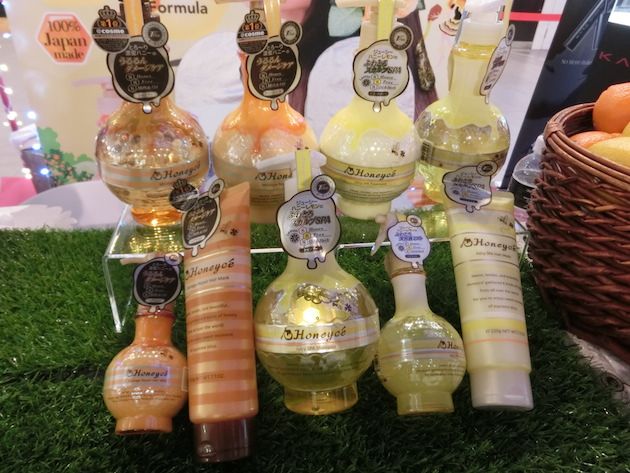 Hair Pro is an in-house brand by Watsons. It make use of the Heat Activated Technology combined with non-silicone formulae for healthier hair. The technology can activate ingredients to protect hair against heat damages like curling, blow drying and straightening.
They are also free from Parabens, Mineral Oils, UV Absorbers, Artificial Colorants and Sodium Lauryl Sulfate.
Prices range from $15.90 to $17.90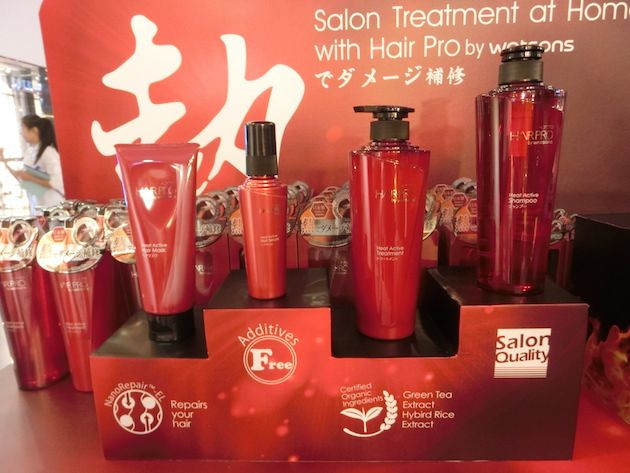 Not forgetting, they have an e-store right now! If you think lugging him 3 bottles of shampoo along with other products are too heavy, head over to their e-store. Spend $80 and they will deliver it over for free!