I have a confession to make. I do not have excellent skin and my skin can be quite sensitive at times. As I had already mentioned earlier in my older entries, I had an awful acne outbreak due to allergy from a friend's skincare product.
I was so desperate for it to heal but we know, healing from breakout takes time and it can be quite a painful period.
Just nice, I took up a challenge at the same time. It was a 5 day challenge by Benzac which helps in acne.
Benzac specializes in treating mild to moderate acne sufferers. It contains benzoyl peroxide which helps unblock pores and kills acne bacteria within 48 hours.
I was given 3 products to try for the 5 days.
1) Benzac Daily Facial Liquid Cleanser
2) Benzac Facial Scrub
3) Benzac AC 5 Water Base Gel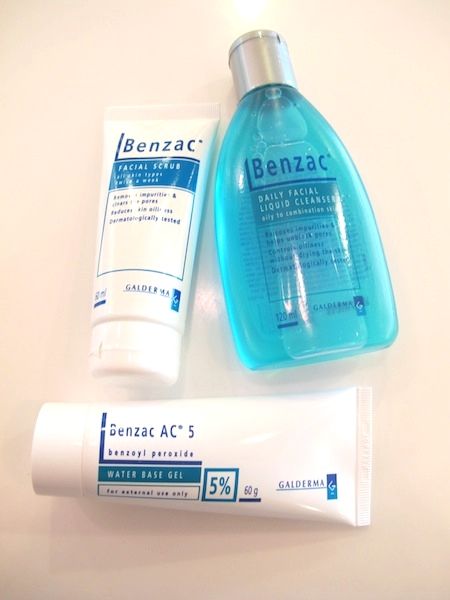 As the cleanser which was given to me was mainly for oily to combination skin but I have dry skin, I only use it every night before I go to bed. The cleanser removes impurities, helps unblock pores and controls oiliness without drying my skin.
Suitable for daily use if you have oily or combination skin.
The Benzac Facial Scrub is suitable for ALL skin types and helps to exfoliate and deeply cleans the skin while reducing skin oiliness without damaging the skin.
I only managed to use it twice throughout the 5 days challenge as scrub can cause dry and flaky skin if you scrub your face away. So my advise is to only use it once every 2-3 days.
My skin felt clean and fresh after the scrub and it does not leave the skin dry or wrinkled. Thumbs up!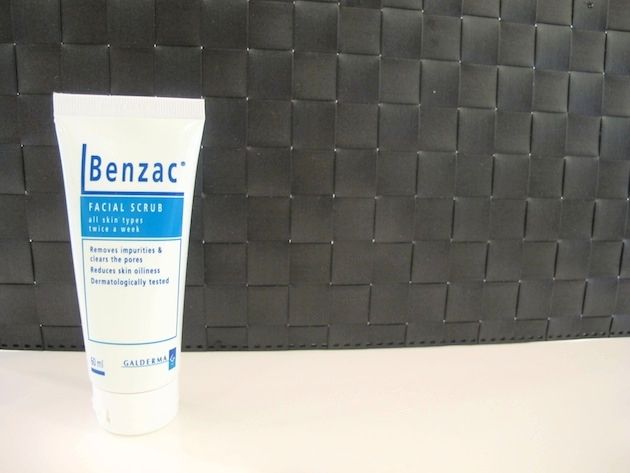 The scrub looks slightly yellowish and it does not have any medicated scent. You can also see a lot of microbeads with the naked eye.
Lastly, the Treatment Gel demostrates fast, effective results and long-term benefits in clinically tested trials. This works like magic. Like I said, I was so desperate for it to heal and I was actually very hardworking throughout the 5 days with this gel.
Just so you know, there are different strength for the gel. Always start the treatment with a smaller dose.
I was given the 5% gel and trust me, my outbreak was pretty bad. It was all over the cheeks and forehead. The gel is a spot treatment and should ONLY be applied to affected areas.
This was only applied after I had already cleansed and hydrated the face and was ready for bed.
The gel works by killing the bacteria that cause acne, drying the acne pimples and helping the skin to peel. New skin would grow and heal after that.
It can also unplugs blocked pores and contains acrylates copolymer beads that absorb excess oils and release glycerol which reduces the risk of irritation.
The gel will appear colourless after rubbing. As it could be drying, I only applied a tiny amount to the acnes every night. Visible results could be seen in just 3 days of application so I became pretty hopeful after that!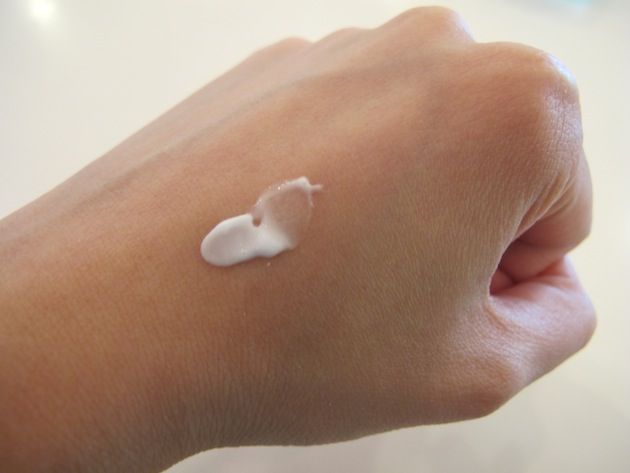 Remember, Cleanse, Scrub, and then Gel!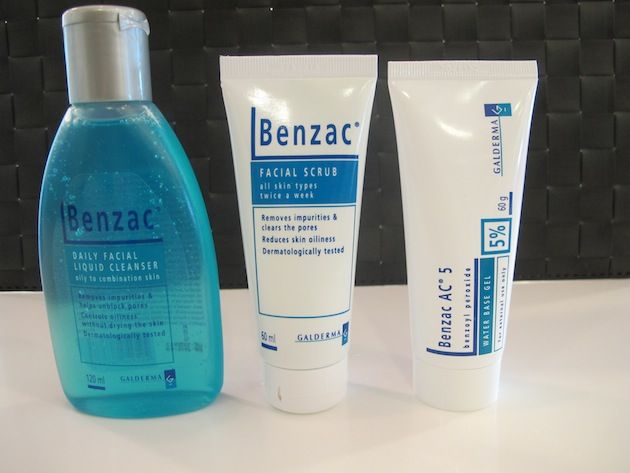 Lucky me, Benzac gave me acne-free skin again! I am looking good again!