I'd always thought that you would need fillers/botox or surgeries to achieve a V-shaped jaw from a round face or reduce the appearance of lines on your face. When I was told that Mary Chia has come up with a mist spray that can achieve the same effect, I was very very very skeptical. Same for the boyfriend.
Out of curiosity, I told him we should really go and have a look since Mary Chia has over 30 years of experience and expertise in providing premium and quality beauty.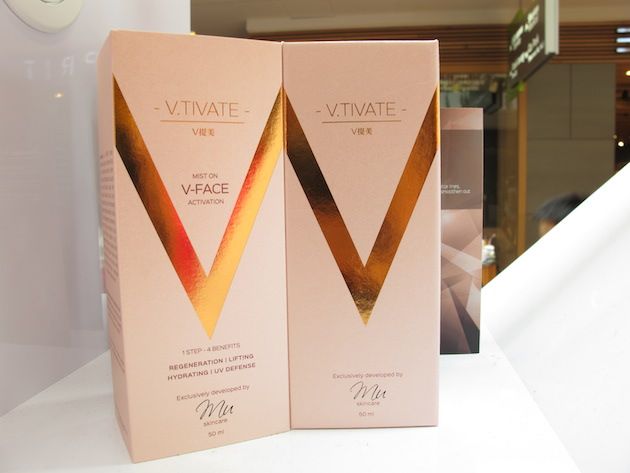 The entire bottle is in rose gold! I have a soft spot for rose gold! Hehe. It is very handy too. you can carry it around everyday.
Do not belittle this little bottle because it has 4 benefits in a spray – Lifting, UV Defense, Hydrating and Regeneration. Out of 100%, 70% of the participants who used MU V.TIVATE reported experiencing instant lifting results, 95% felt their skin was well-hydrated and 82% of them appeared to be rejuvenated and it glowed with radiance.
The ingredients are derived from plants' stem cells, which boost the mist spray's anti-aging properties.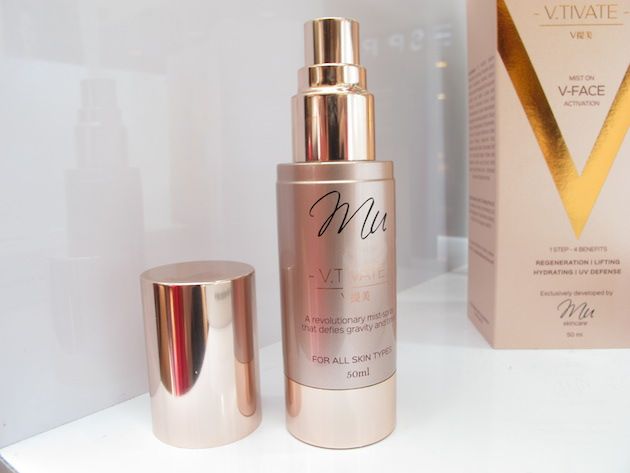 I gave it a try but I think J experienced more benefits than me!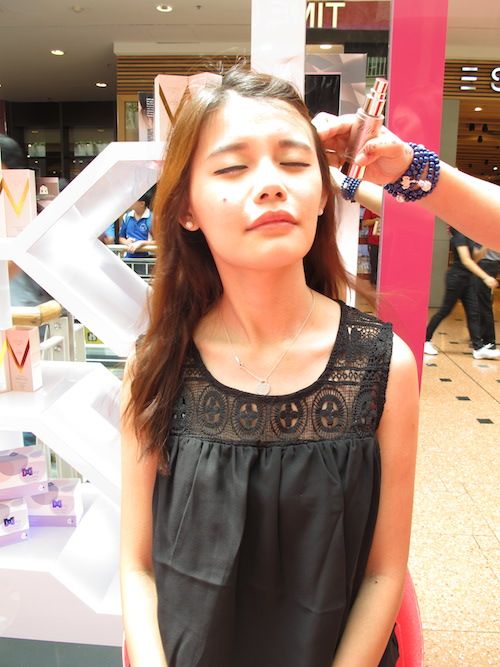 I experienced a tightening effect because I was told that my skin was dry.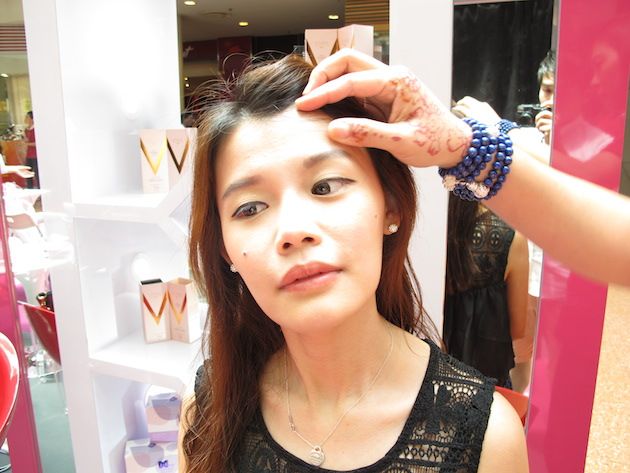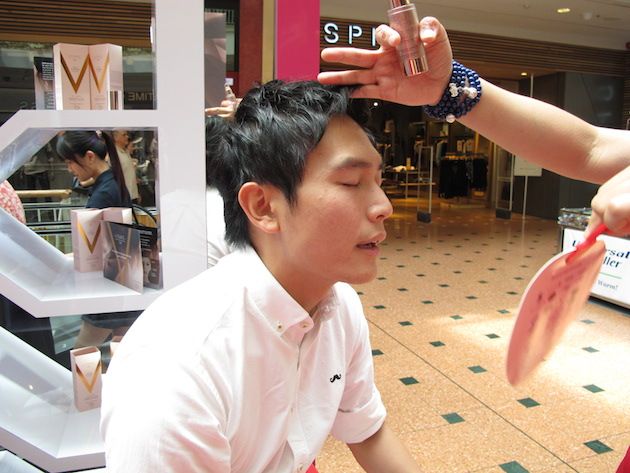 This is him after a spray. Yup, just a spray! Are you able to guess which part of his face was sprayed?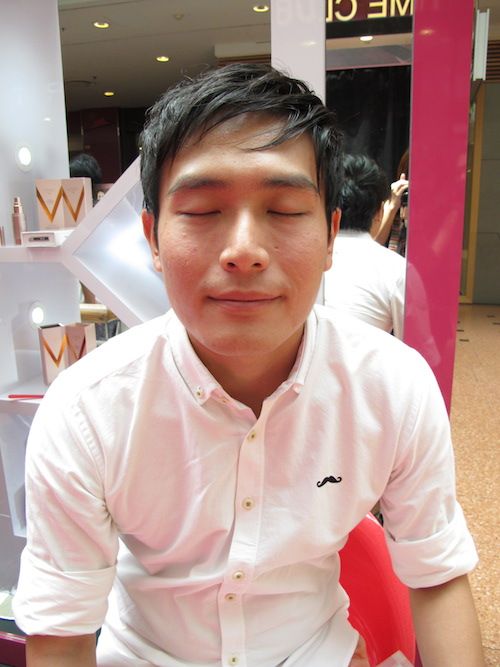 SEE!! Look at his smile lines!! The result is SOOOOO VISIBLE!! He loved this beauty so much that I had to give it to him 🙁 Hahaha.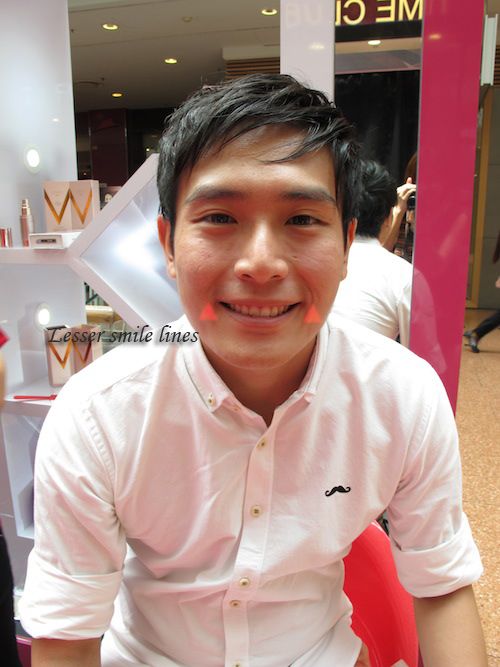 It comes in two sizes – 5ml ($68) and 50ml ($388). There is also a special launch price of $338 for a 50ml bottle from now till 30 Nov 14.
You can find MU V.TIVATE at all Mary Chia and Urban Homme Outlets!