I was tied between 2 events but had decided to skip one of it and head over to Laneige because it is one of my favourite makeup/skincare brands! I was filled with awe when I attended the launch of their new makeups: Click here to read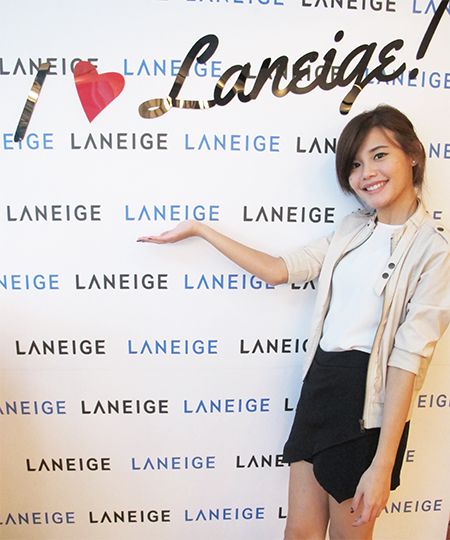 This time, they have came out with new and improved products in addition to their White Plus Renew Line and 6-in-1 BB Cushion!
The technology behind the improved formula is the Melacrusher Technology. To explain it in layman, a cell self-purification systems is accelerated to regulate melanin and waste materials that contribute to dull skin and pigmentation, while inhibiting melanin formation and transfer.
This essential step stimulates a cell to break down melanin and eliminate tri-coloured undertones – red, yellow and dark – resulting in a pure, flawless and radiant-looking skin that is 2 tones brighter.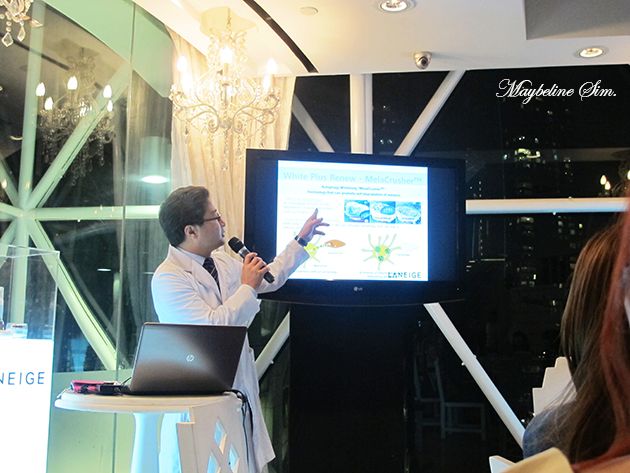 The technology is formulated with 3 key ingredients:
Truffle Yeast Extract – Anti-oxidant and anti-yellowness care
Green Tea Extract – Whitening agent, inhibits melanin formation and block melanin transfer
Vitamin B3 – Anti-oxidant and helps to restore healthy colour to the skin.
The first product that I wanna talk about is the new Laneige 6-in-1 BB Cushion.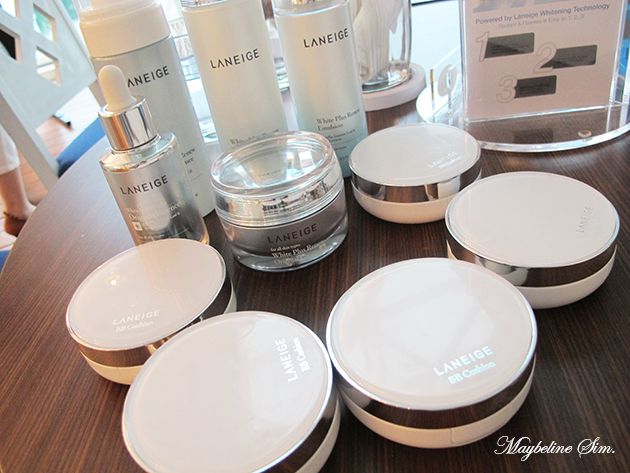 Love how clean the packaging looks.
This little cushion here has 6 amazing benefits:
– Brightening effect
– UV Protection (SPF 50+, PA+++)
– Moisturizing Effect
– Water-resistant
– Make-up Tint
– Soothing Effect
Talk about soothing, it immediately cools, soothes and refreshes skin fatigue by heat! Clinical data has shown that skin temperature drops by 4 degree Celsius after using the new BB Cushion.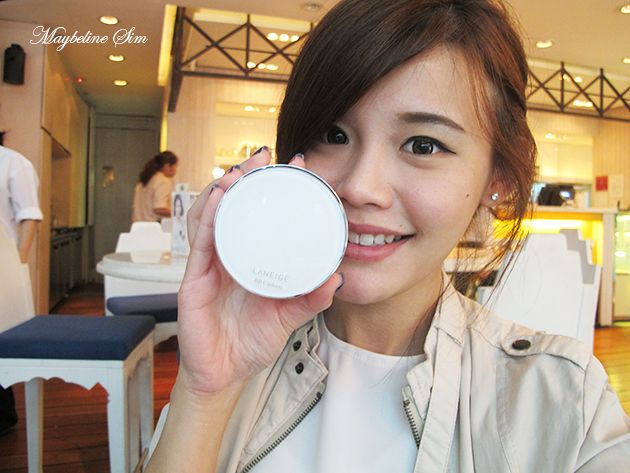 It contains bead tree extract that acts as an anti-pollution whitening component that protects the skin from harmful external environment and filter pollutions. Laneige values water, so natural mineral water from Jeju Island can also be found in the ingredients. It is said to absorbed into skin faster than general mineral water.
This little treasure is priced at $59 and will be available in stores from March 2014 onwards.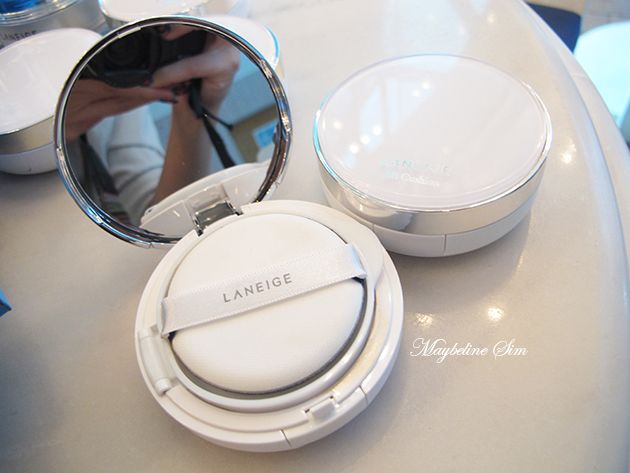 Next is the best selling White Plus Renew Original Essence (40ml, $78) – the star product in the White Plus Renew line!
It has a safe and mild formula with globally proven trust and recognition. Having won 10 Global Beauty Awards in Asia within the first year of it's launch made it a true attestation to its effective and quality.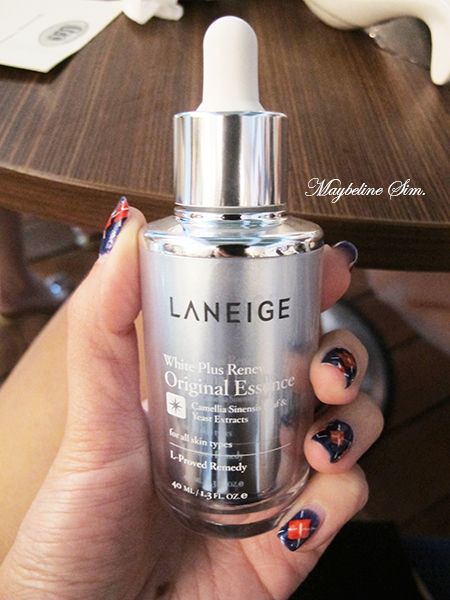 Accordingly to the surveys done, 99% of the women experienced improved skin condition after only two weeks of use!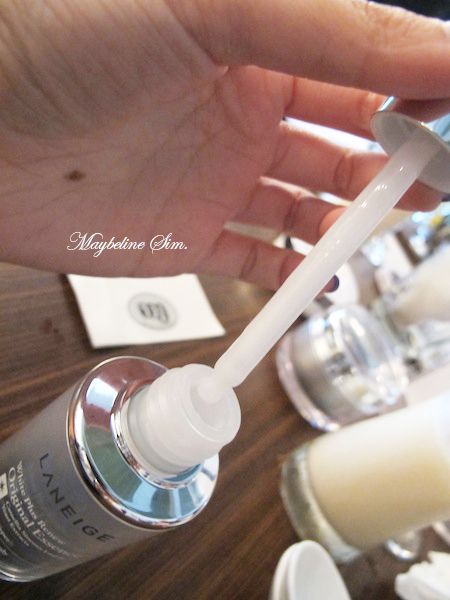 My first impression of it was that it looked rather creamy.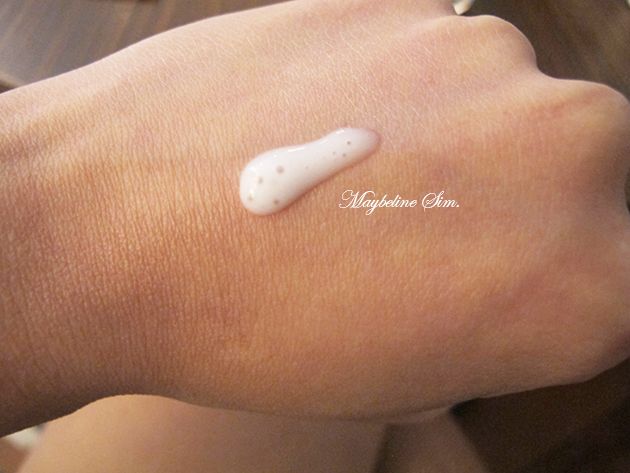 But as I started to spread it around the hands, I realized that it was more watery than creamy and after weeks of application, your skin will tend to go 2 tones brighter than the natural skin tone.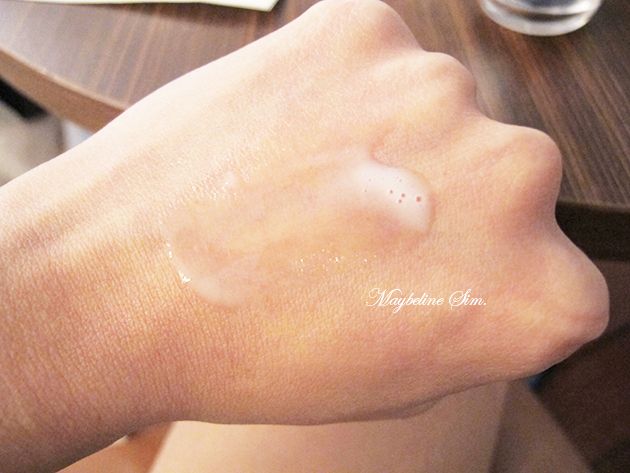 Lastly, having tried their Sleeping Pack (I bought it myself, it was not sent over for any review purposes at that point of time!), I was quite happy that they came up with another mask! – White Plus Renew Capsule Sleep Pack (A box of 16 capsules, $42).
This is a new addition to the line and it is an innovative combination between a whitening capsule and hydro gel cream.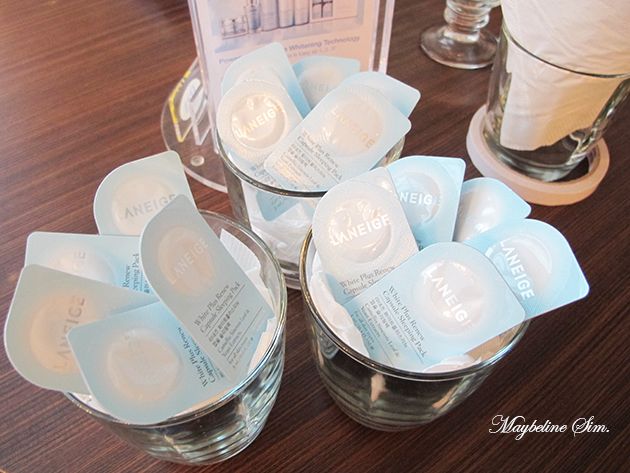 The hydro gel is a transparent gel-type hydro ample which hydrates the skin and makes brightening capsule more effective. The brightening capsule is a soft and non-sticky cream type ample, which contains the whitening agents of Melacrusher Technology.
2 in 1 – Moisturizing and brightening care can both be delivered when you are asleep!
Thumbs up for the innovative packaging as well. The single-use hygienic packaging makes traveling more friendly and can be easily stored in the fridge!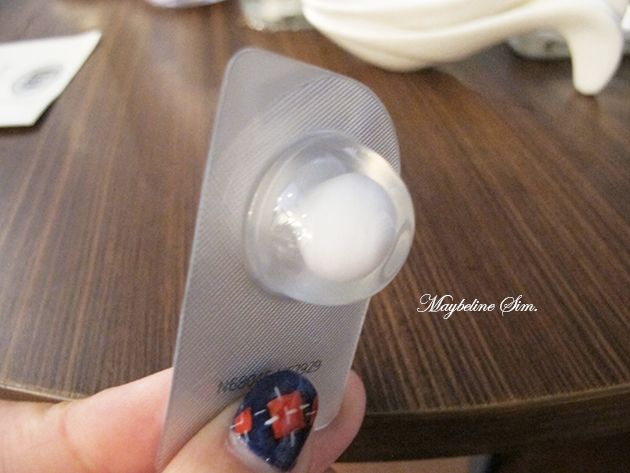 Tina, the makeup artiste from Laneige also demostrated how we can use the products together with their make up to achieve a natural korean look.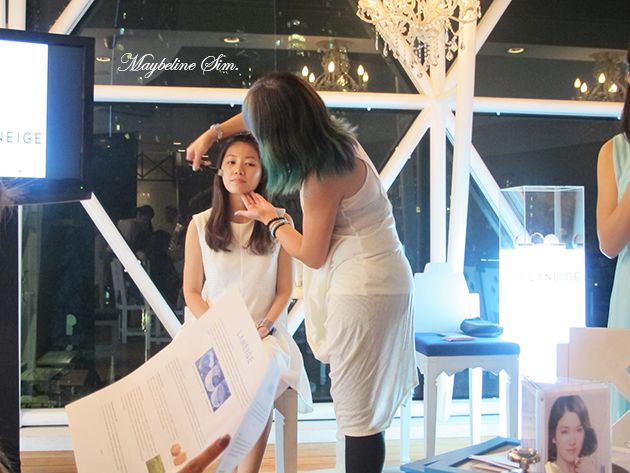 And my whitening resolution for 2014 is…… To go 2 tones brighter! How about you? 🙂