It's back to my Bali posts again. So sorry for the delay cause I have been really really busy. It seems like all the events are coming together in May.
—
Bali Day 2.
We started the day early as early as 8am after the first day (http://blog.myfatpocket.com/maybelinesim/2015/04/26/bali-holiday-inn-express-holiday-resort/) because we booked a day trip for a day filled with water activities.
The breakfast hours in Holiday Inn Express Kuta Square was 6am to 10am and with it being an express hotel, I expected lesser variety of food but I was quite surprised to see the food there. Since I was there for 4D3N, I had 3 chances of trying out their breakfast there and it seems like they change their menu daily. I don't see much repeated food among the three days.
I like to eat clean if I have to eat in the morning so the first station was the fruits.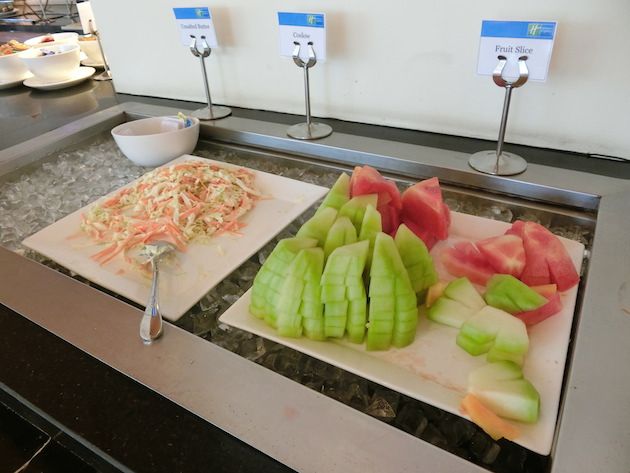 If you want it quick, grab one or two muffins before you head out!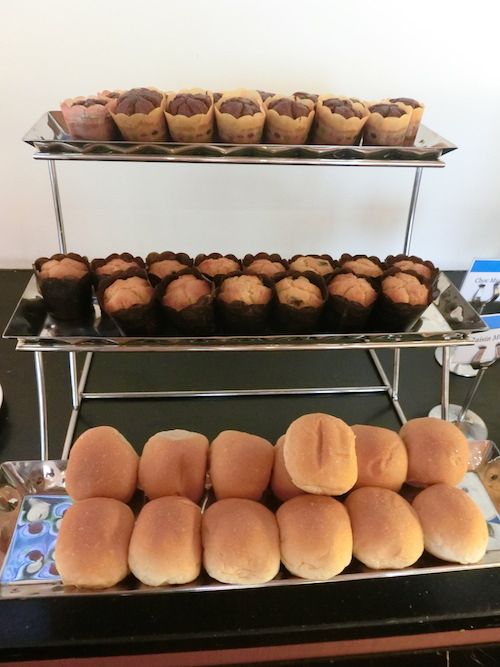 The food were all hot and warm and the staffs were really helpful in clearing the plates, or assisting us with the plates and necessities.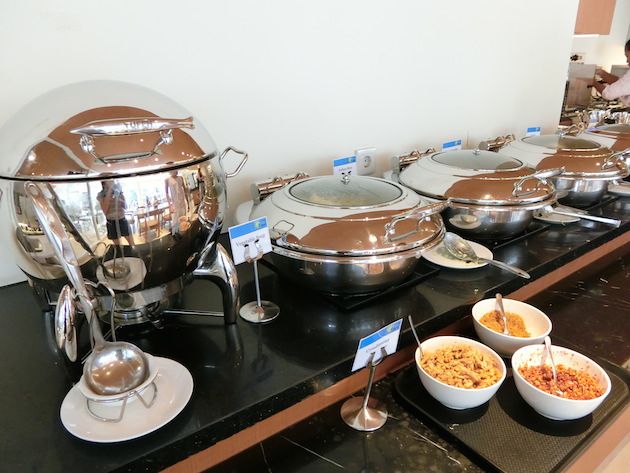 There will always be mains like noodles and rice every single day. So if you don't feel like eating (example) fried rice today, go for the fried noodles.
I think I had 6 slices of omelette. Hehehe. I was hoping that they would give us scramble eggs and I was literally praying for that every night. LOL.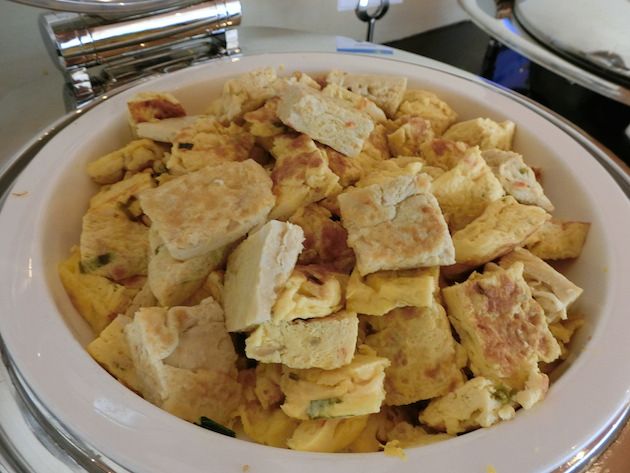 Pork Sausages and many many more but I was too concern about my tummy so I only snapped a few photos of the food :/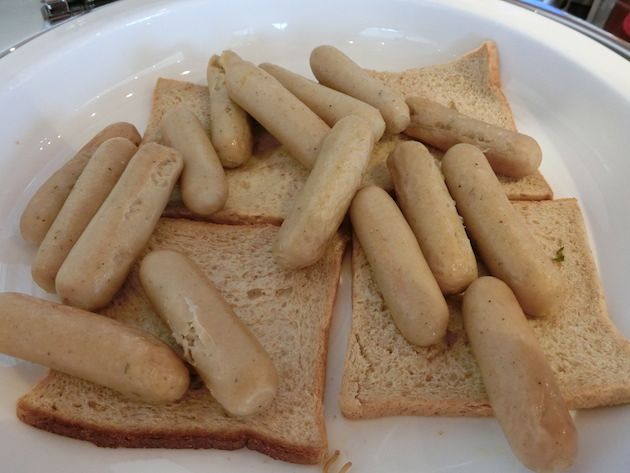 And cereals! I realized that most of the tourists there attacked the cereals first.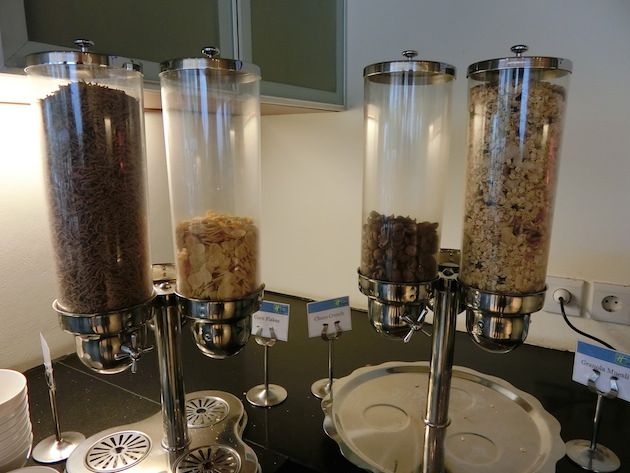 Even the drinks were thoughtful.
Orange juice, Apple juice, Pineapple juice, Soy bean, Fresh Milk, Skim milk.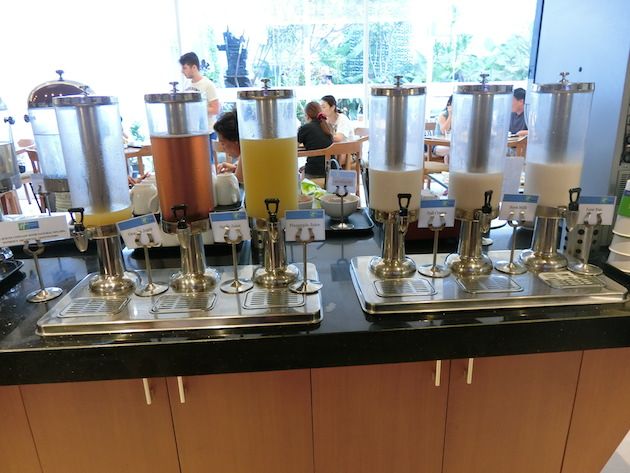 We filled our stomach with a whole lot of food before traveling out to the sea.
The transport and activities were booked a day prior to Day 2 which we found at Kuta Square.
It was about SGD130-140 for 4 pax which includes Glass Boat Tour (which was quite a SCAM in my opinion), snorkeling, turtle island and then dinner by the beach at Jimbaran Bay Beach.
We were quite lucky that the sky was clear.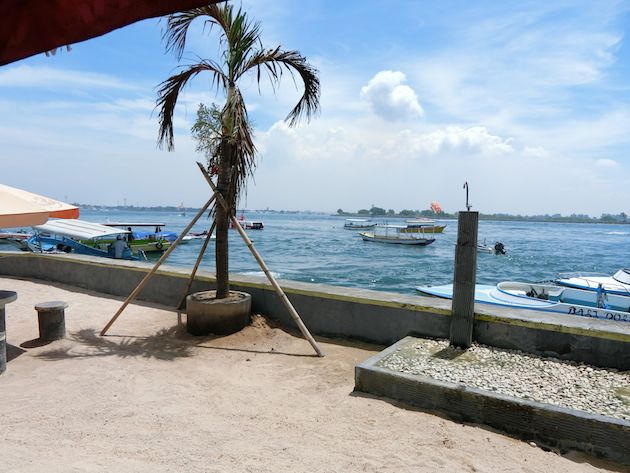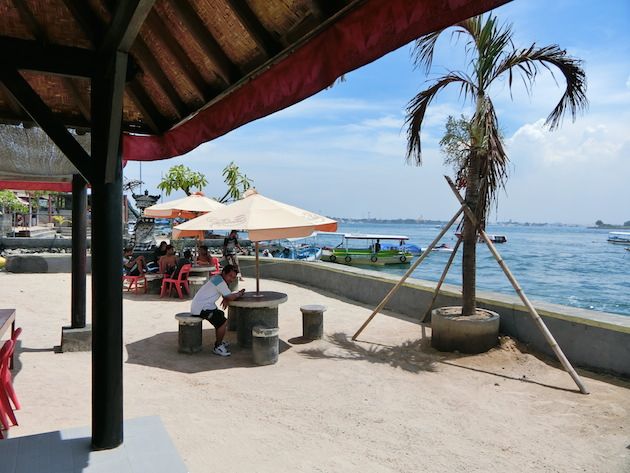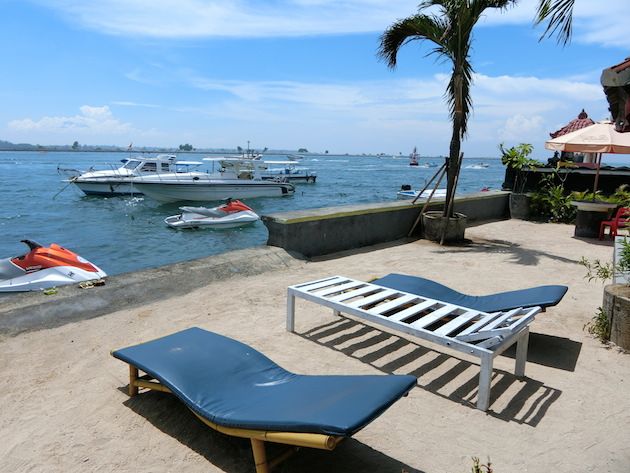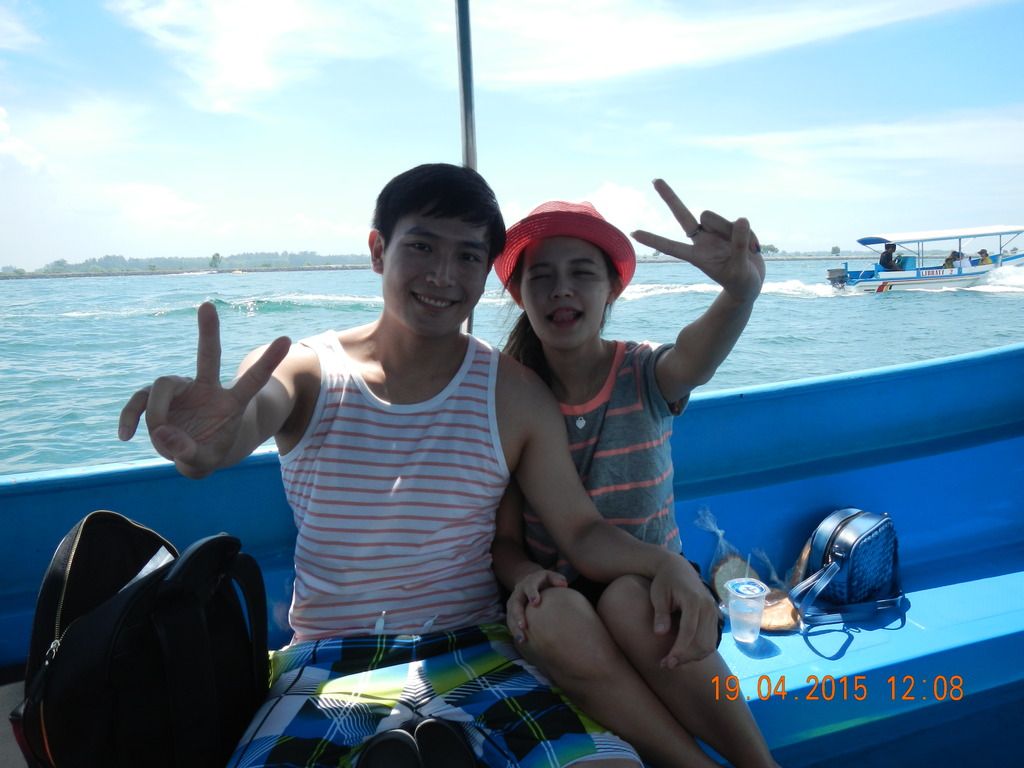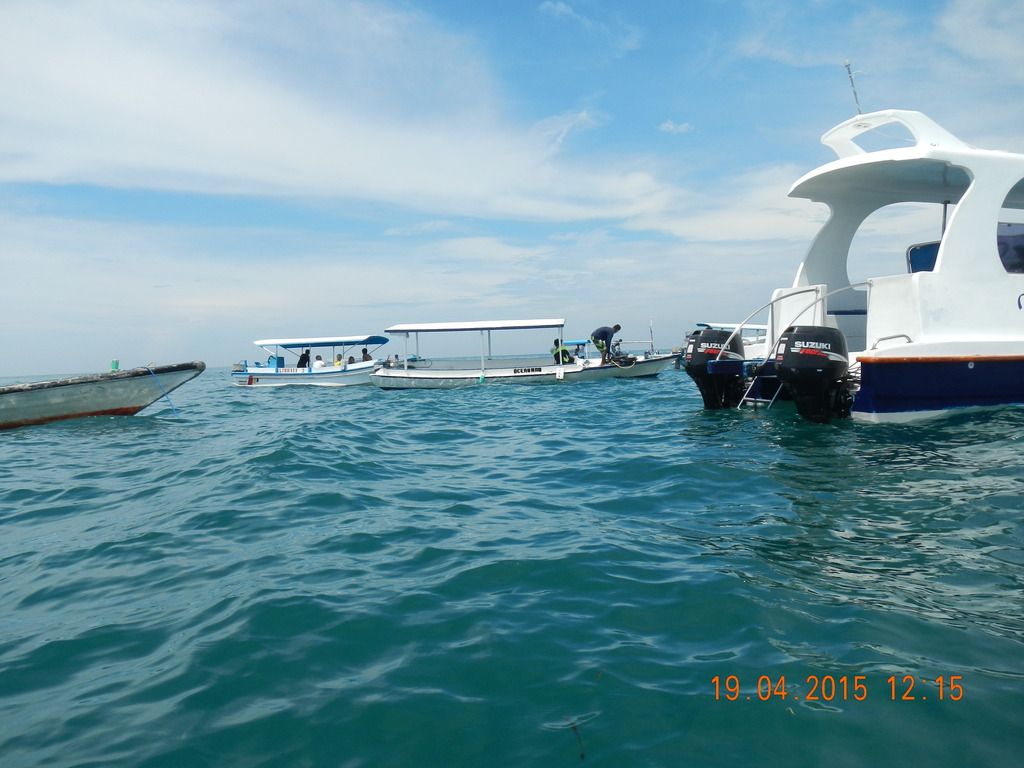 But sadly, we could only see one species of fish and the water was way way way too cloudy. We snorkeled for less than 30 minutes and gave up.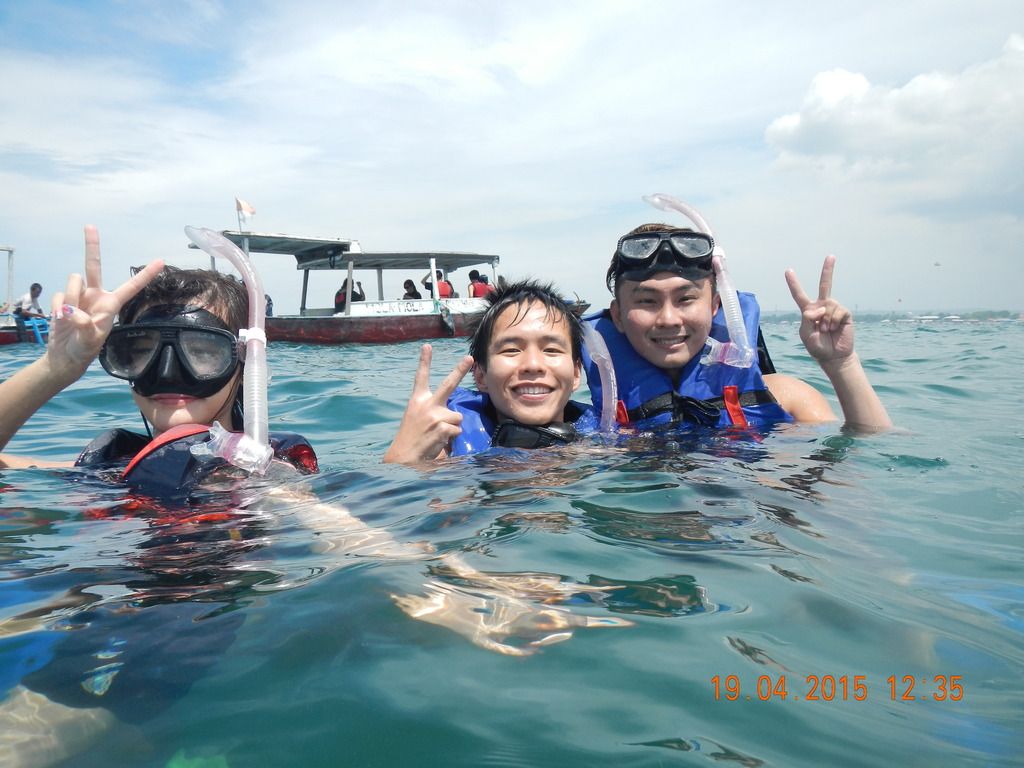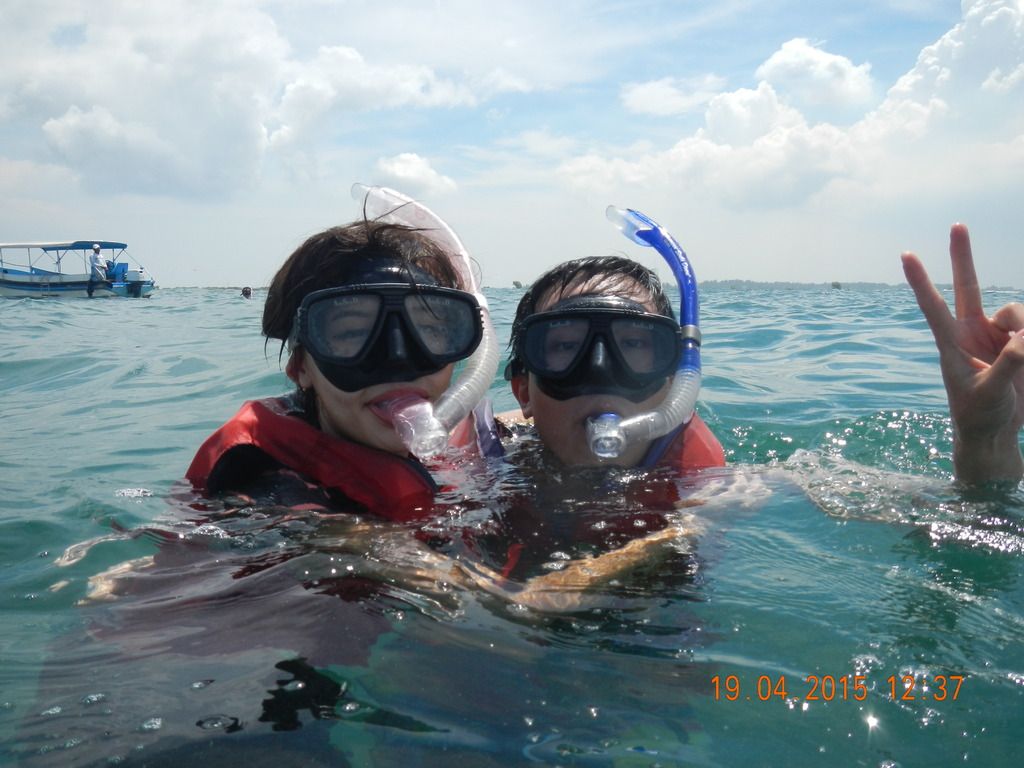 Turtle Island – It only cost you SGD2++ per pax and I really like this place than the snorkeling done earlier because there were a lot of hands-on that you won't get experience in Singapore. I call this a Mini Zoo, probably better than the actual Bali Zoo. It was cheap and we spent 1.5 hour there!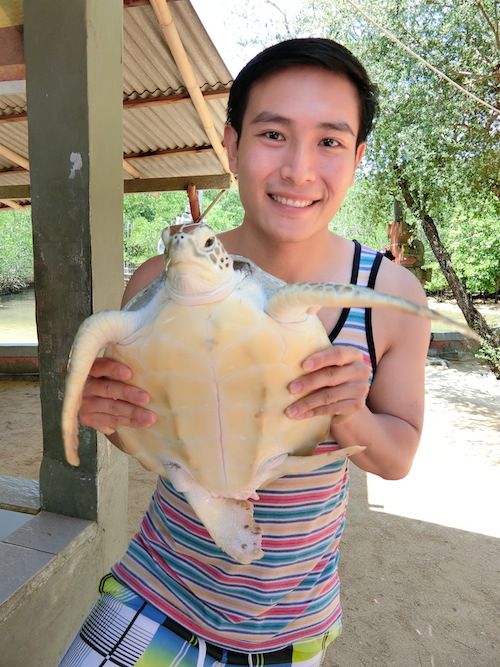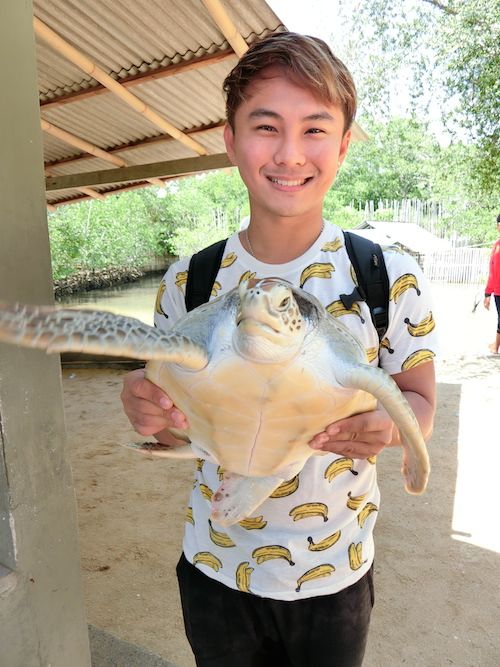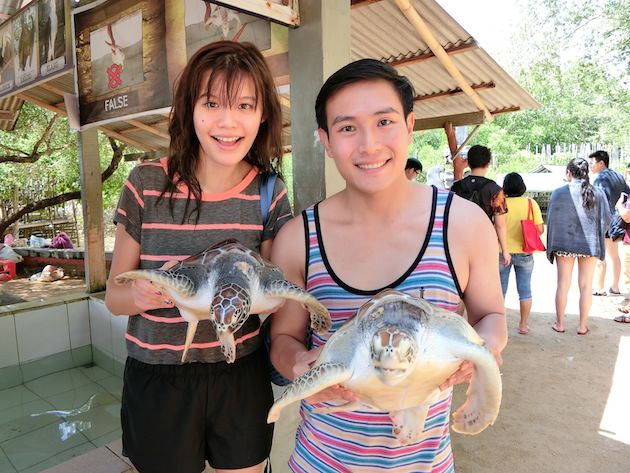 The huge turtle you see there is the oldest, older than any one of us and nobody seems to be able to lift him up. It was low tide so that explains the dry shell. See! This was what I mean by hands-on. Where else can you find such close encounter in Singapore?!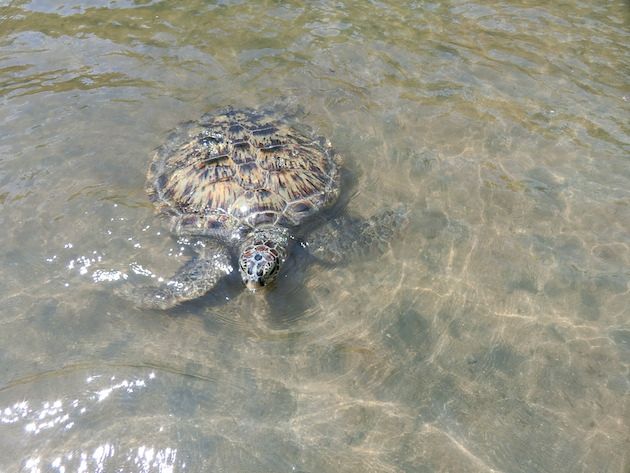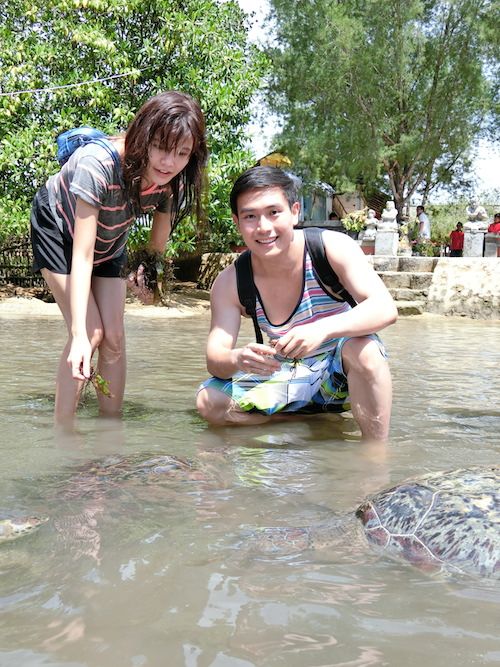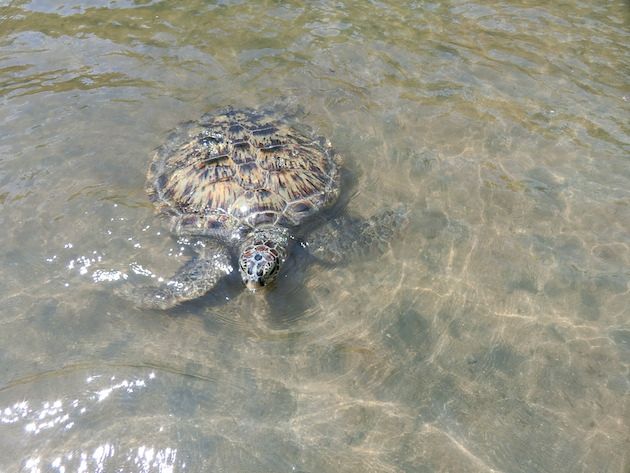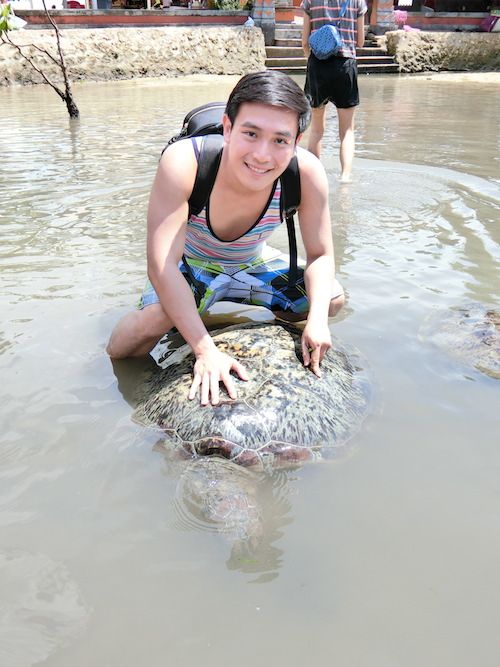 And this proud bird here. Hehehe.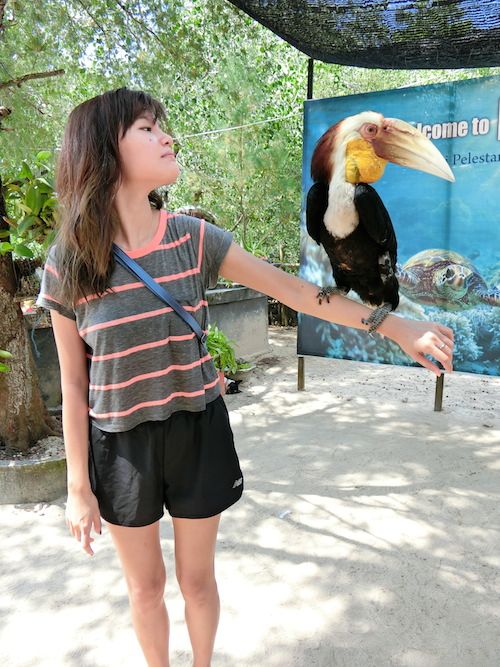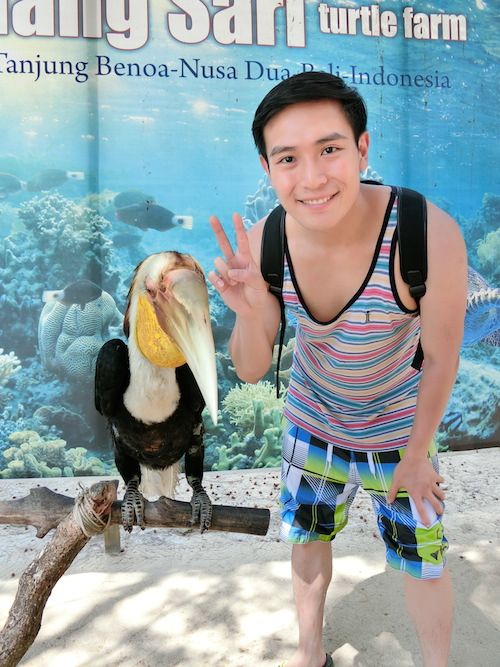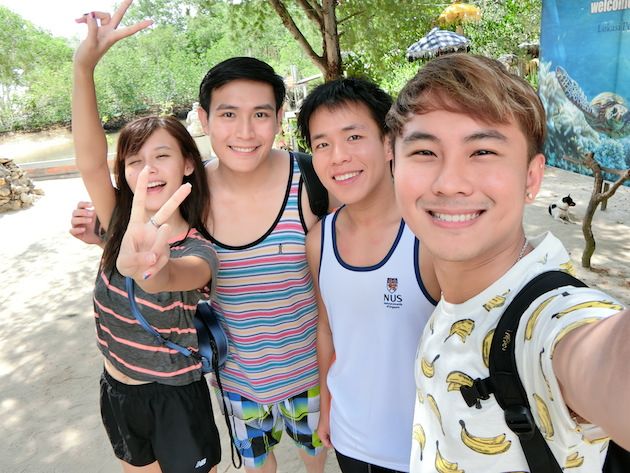 William and Lip carried the snake while James and me preferred not to. The mouth of the snake was actually taped together using the scotch tape which I find it amusing lol!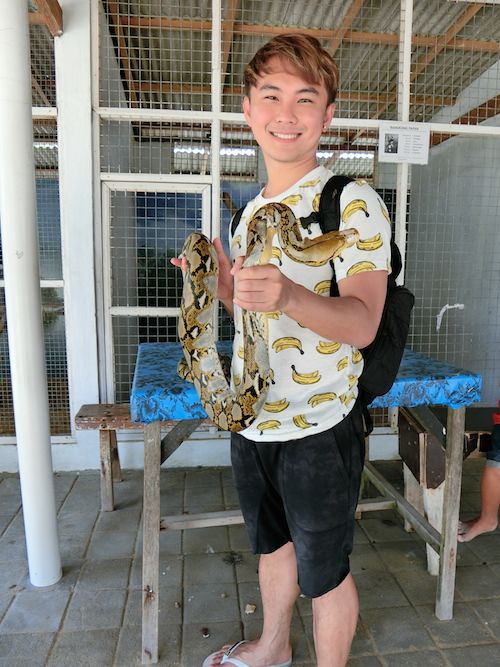 The fruit bat!!!! You have to swing it for it to open it's wings. All of us had a go with it, even me!!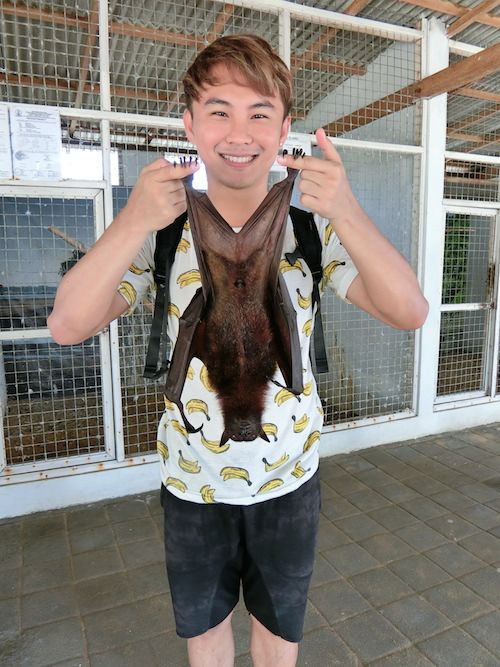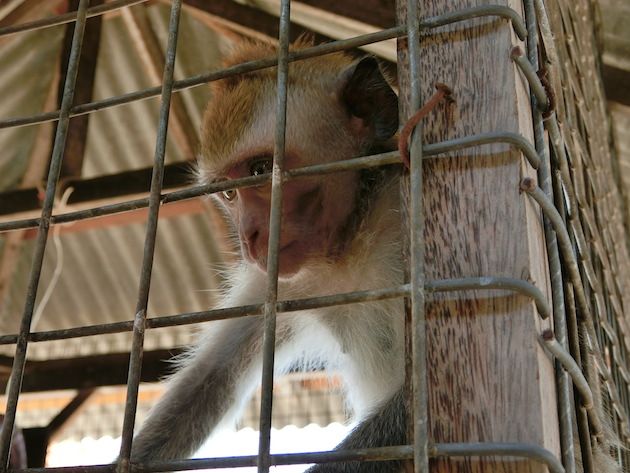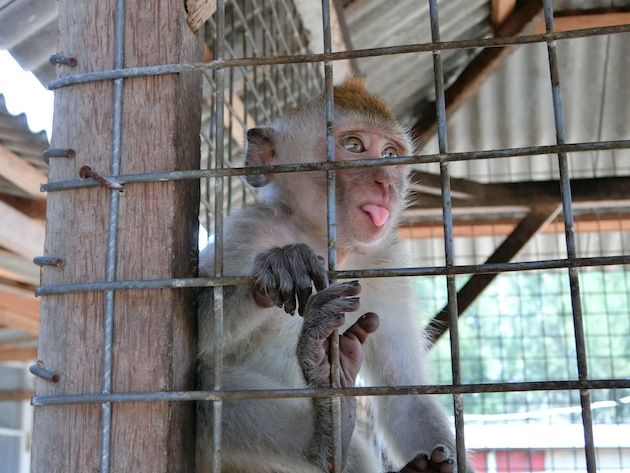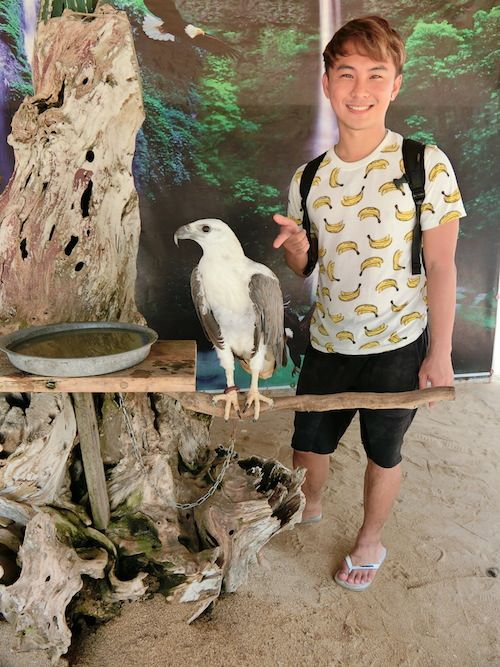 We took a short rest after playing around and ordered a cup of Pop-mee which usually cost SGD0.50 in their supermarket but we paid SGD1.70 there. Still reasonably priced in my opinion. The coconut cost SGD5 if I am not wrong!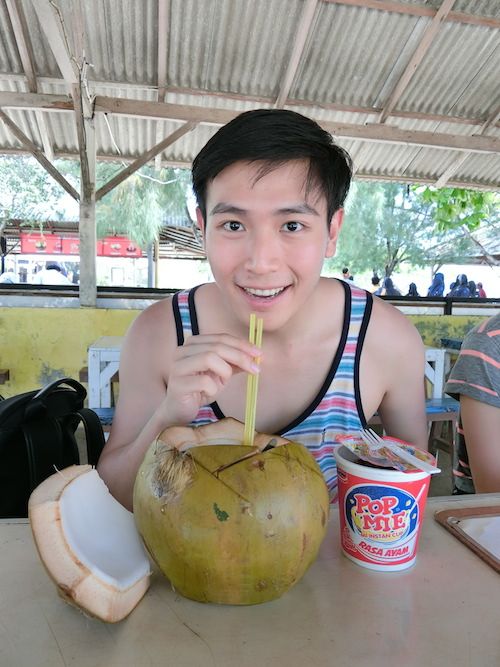 While some of us ate and some of us continued to explore, Lip saw crabs in various bright colors.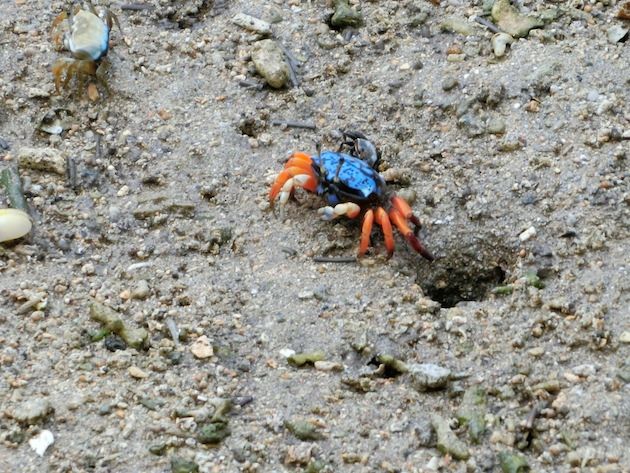 As for why I felt the Glass Boat Tour was a scam because it wasn't like this…
Credits: http://www.arunatoursbali.com
It was as blur/narrow as this, and the glass/plastic was super cloudy looking as well. It was almost opaque.  So what can we see? NOTHING.
And on our way back to the island after a good 3 hours, we saw a sinking boat! It seems like it is quite common there because no one was surprised.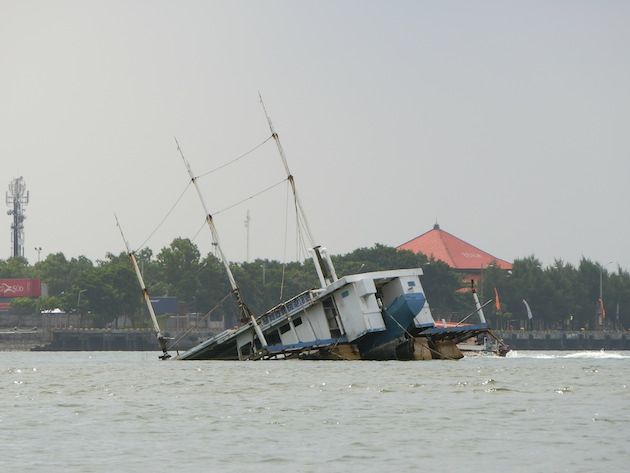 Till then…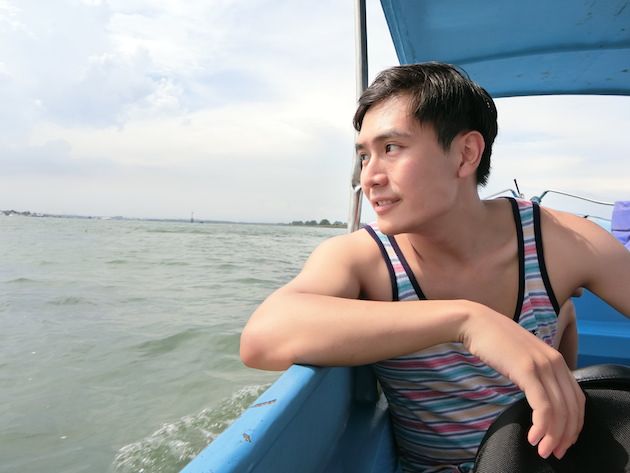 I'll be back with my experience on dining by the beach and our Day 3 in Bali 🙂