Sponsored
Few months ago, I kept whining how pain the eyes are whenever I put in coloured contact lenses in my social media platforms and I felt really low when I have to wear spectacles out for events. It was like a total drop in confidence!

Being stubborn, I let my eye rest for a month when the doctor told me to rest for half a year, I bought myself a box of clear lenses. It was not flattering but it is always better than wearing spectacles, right?

Then… Bless introduced me to SEED Eye Coffret 1-Day UV lenses which gives me naturally mesmerizing and brighter eyes. The reason why I picked up coloured lenses again is also party because they are made of non-ionic material that reduces negative-surface charge and minimise the risk of dirt and protein build-up or contamination.






Some background information:

SEED is a Japanese contact lens manufacturer founded in 1957 and has become an industry leader for its quality and design in contact lens and eye care products. After close to 20 years of research, the company introduced Japan's first disposable soft contact lens in 1972 and they have been supplying contact lenses, lens care products and spectacles in Japan for more than half a century.

I was given 4 different types of lenses to try with 3 being in the same range.

Green: Natural Make (13.0 mm)
Purple: Rich Make (13.2 mm)
Pink: Base Make (12.8 mm)






The thing about Japanese… even their packaging looks cute and pretty. Soooo irresistible! '

All the colors blends in seamlessly with our (Asians) natural eye colors. It doesn't overly enlarge the pupils at all. I used to wear those dolly lenses only to realize that I look so horrifying later. I really love these lenses as they helped to complete my make up and outfit so effortlessly.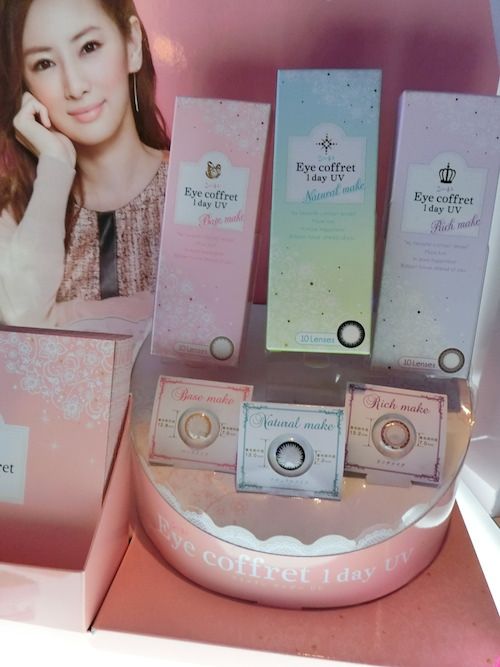 I traveled twice in April and brought them along with me to Bali and Malacca. Can I say that they were so helpful and made my baggage so light because I can dump all the contact lens solution at home? They are like part of my essentials already!!

Let me show you the different looks from the different lenses.
Natural Make – In my opinion, a more defined pair of eyes (black).






Natural Make – A more defined pair of brown watery eyes. *blink blink*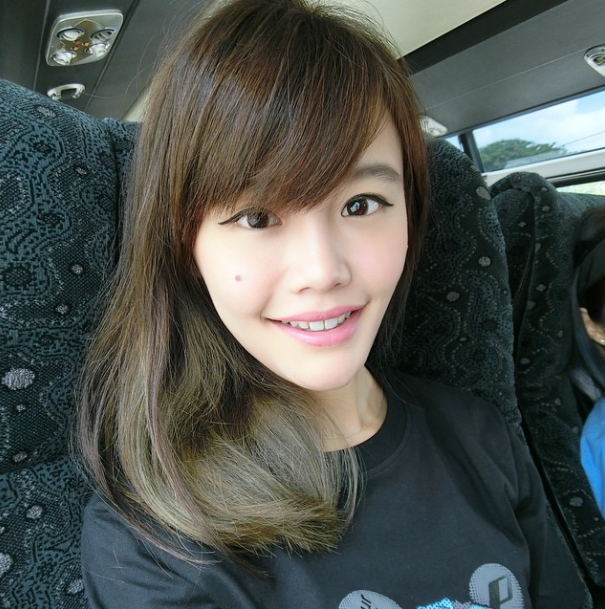 Base Make – The very natural looking brown pair of eyes.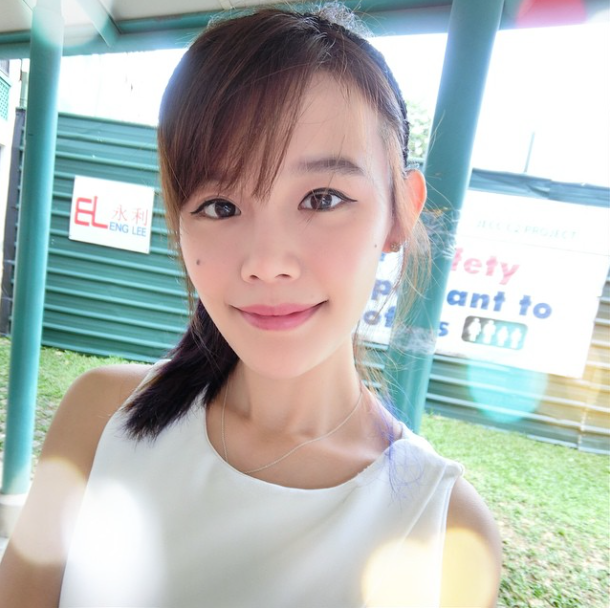 The lenses are super super comfortable because they are super thin (0.05mm) and made of Hydrogel! Probably the thinnest coloured contact lenses I have ever tried. It is like wearing nothing at all – Hahaha, so kinky! Hydrogel lenses are more comfortable as compared to other lenses as they are more flexible, which thus allows them to conform to the shape of your cornea. Eye Coffret 1 DAY UV is also specially designed to minimise the contact between the eyelids and the lenses, and little contact means foreign-body sensation is also removed.

I wear lenses for very long hours. It can be from 7am to 11pm or even a minimum of 10 hours/day. Surprisingly, the hydration level for the lenses are quite good because I haven't been complaining about dry eyes recently even after 10 hours.

I also like how SEED Eye Coffret 1 Day UV contains a unique UV absorber that reducers the absorption of the harmful UV rays into the eyes. It's like wearing a pair of protective glasses that are not physically there.

Even James was so tempted to put them on and give them a try. Boy, this guy wore the 13.2mm ones! Hahaha.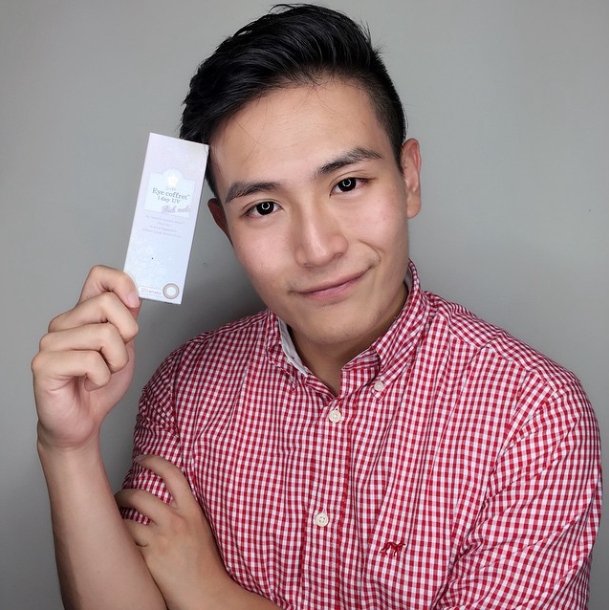 The new SEED Eye Coffret 1 Day UV is priced at $23 for a box of 10 lenses or $60 for a box of 30 lenses.

That's not all!

On top of those you saw above, they are also introducing…..

SEED x heroine make 1 day UV!!

I got all excited when I read about their collaboration SEED x heroine make.

It's cosmetics and cosmetics lenses! WOOOHOOOO. It is an extension to the SEED Eye Coffret 1 day UV range.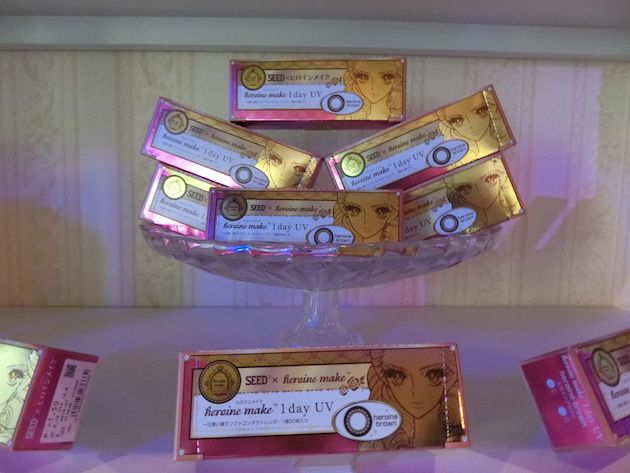 It has a diameter of 13.4mm and the heroine make features an intricate teardrop jewel design for a sparkling, watery-eye effect. This range is priced at $62 for a box of 30 lenses. Loving its metallic magenta and gold box with delicate floral motifs!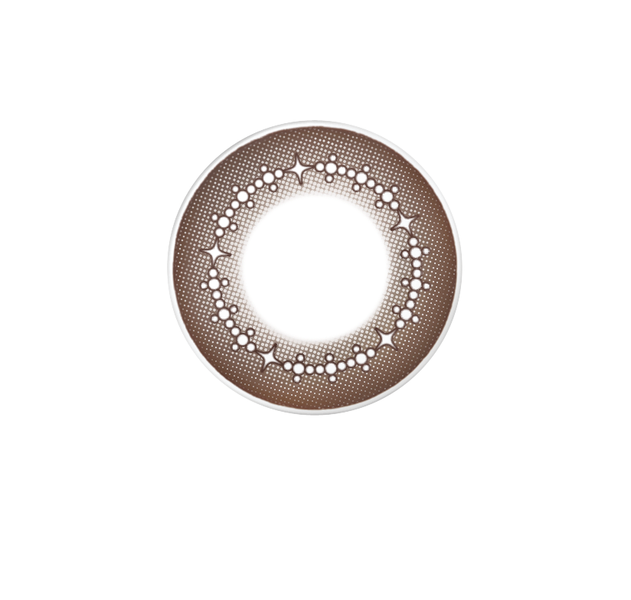 And James got even more excited when he saw this! The Plus Mode 1day for the guys.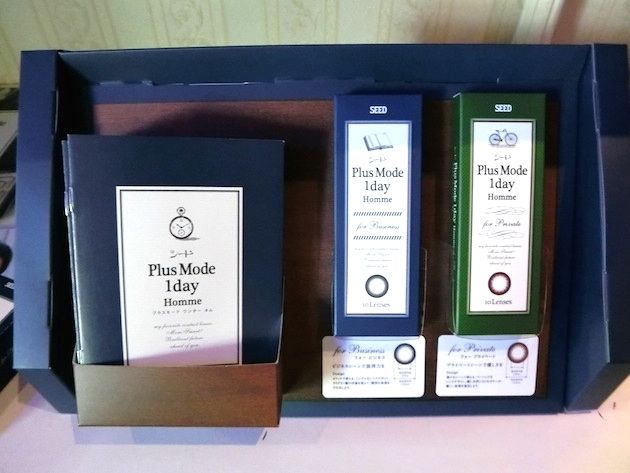 But really, I wouldn't mind putting on the guys lenses like how James wore for the Eye coffret.

Thank you Bless and SEED!! I can't wait to see the future launches!

For people who are interested in coloured lenses but prefers something more natural, remember to give SEED a try! 🙂


For the full list of optical stores that carries SEED, please refer to: http://seedasia.sg/where-to-buy