Hada Labo's toner has an improved formula!! A PR event was held last week and Chloe, Michelle Chia and me had to be there throughout. Although I had to take leave for the event but it is pretty worth it 🙂
We had to go up to the stage for interviews and all….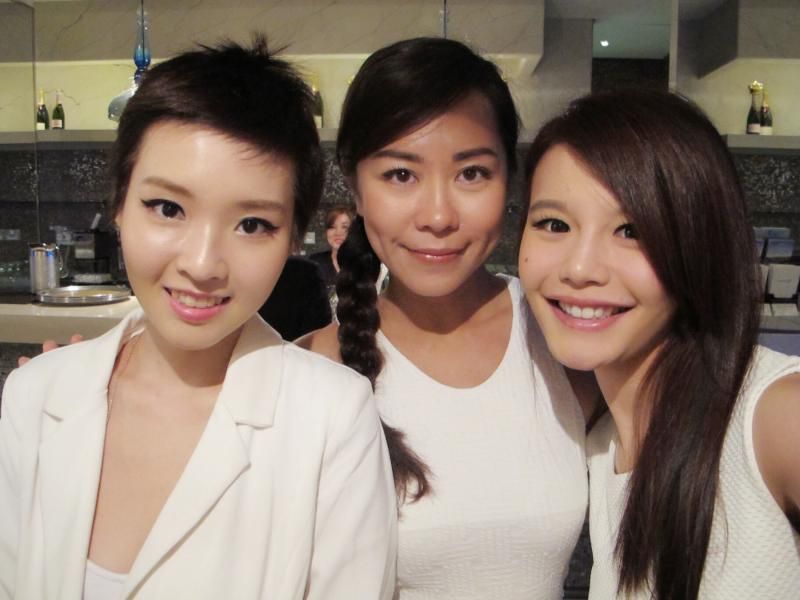 Do you also know that Jun Ji-Hyun is the new international Hada Labo ambassador?! WOW
Besides that, they are also introducing a new Hada Labo Lotion.
The new Hada Labo Lotion will bring your skin to a new level of hydration, featuring advanced new generation of 4 interlocked Hyaluronic acids.
– Large-sized Hyaluronic Acid
– Medium-sized Hyaluronic Acid
– Super Hyaluronic Acid
– Nano Hyaluronic Acid

Each acid provides plays a crucial role in making sure the skin's hydration level stays in continuous supercharged mode.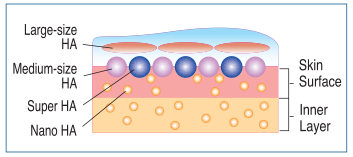 Summary:
The large-sized fights against trans-epidermal water loss by forming an 'umbrella' on the skin to create a thick moisture layer that also continuously diffuse huge amount of water into top layer of skin.
Medium-sized possess the water holding power of typical HA, and bring in even more hydration.
Super HA, which is layered in the middle skin layer fills up the skin with 2 times as much water. Working with the medium-sized HA, they replenish moisture loss and pump up water into the skin.
The Nano HA is 1/20th sized of a regular HA. It has tremendous capability to penetrate deepest into skin beyond epidermis. It stores tremendous amount of water deep in skin by building up a huge moisture reserve.
With Singapore being such a warm and humid country, people are tend to have either dry or very oily skin. So a lot of moisturizers would be needed to keep the skin healthy.
When the skin is fully hydrated, your skin would also be able to absorb the rest of the skincare well.
I had been using the lotion before it was even available for sale in the market. My review is that the texture is lighter than the previous hydrating lotion and it gets absorbed really really quickly as well. My skin also feel even more hydrated!
I wake up to good skin day every morning!
(Although I get a pimple or two when period is near).
After all the media sessions, I went to mingle with the bloggers at the blogger session. It is so nice to see familiar faces!!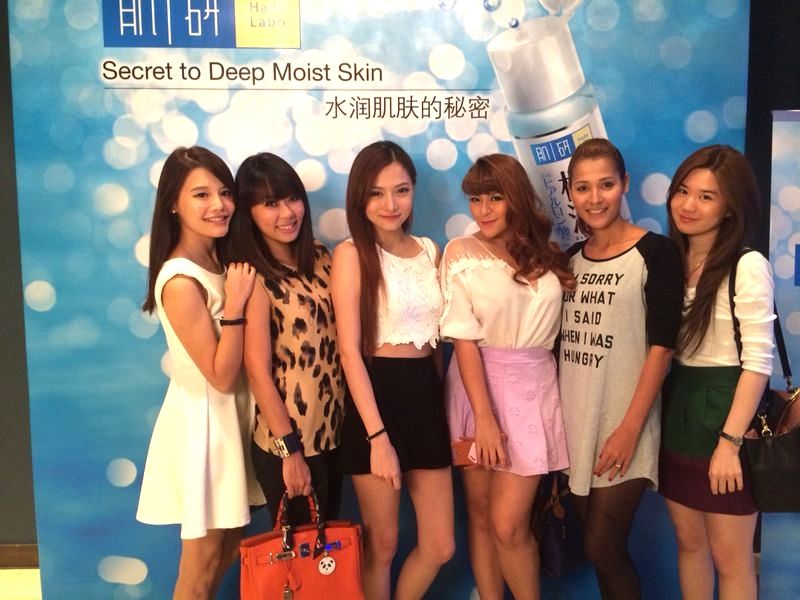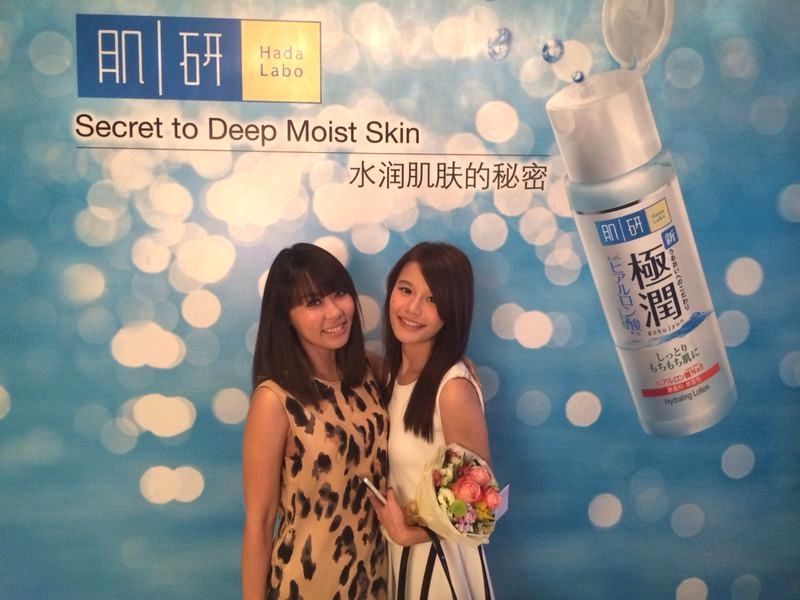 It was sooooo cute when I was presented with a poster of myself when I was about to leave. This poster will be hanged in my living room for sure!! *such self obsession* LOL. It sure brings back good memories :))))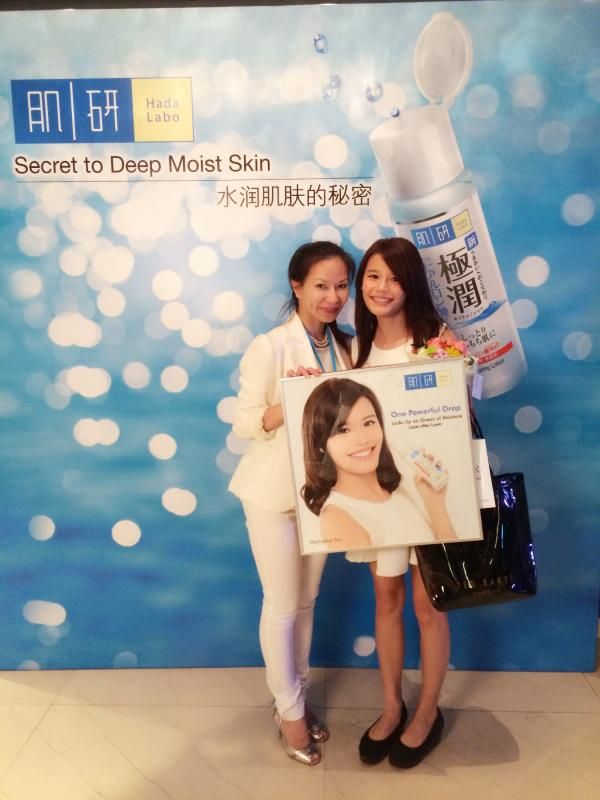 As the event was held in Ocean Restaurant in RWS, it was very difficult to capture nice pictures without DSLR 🙁
So here's a clearer picture of me with the bouquet of lovely roses from Hada Labo!! 🙂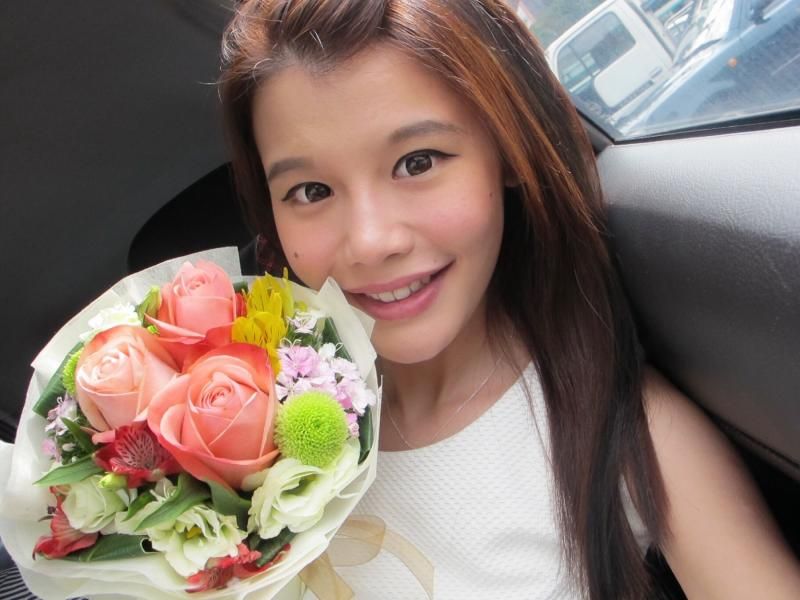 And since I was on leave, I waited for J to off work in the evening before we head off for a dinner date. Hehe.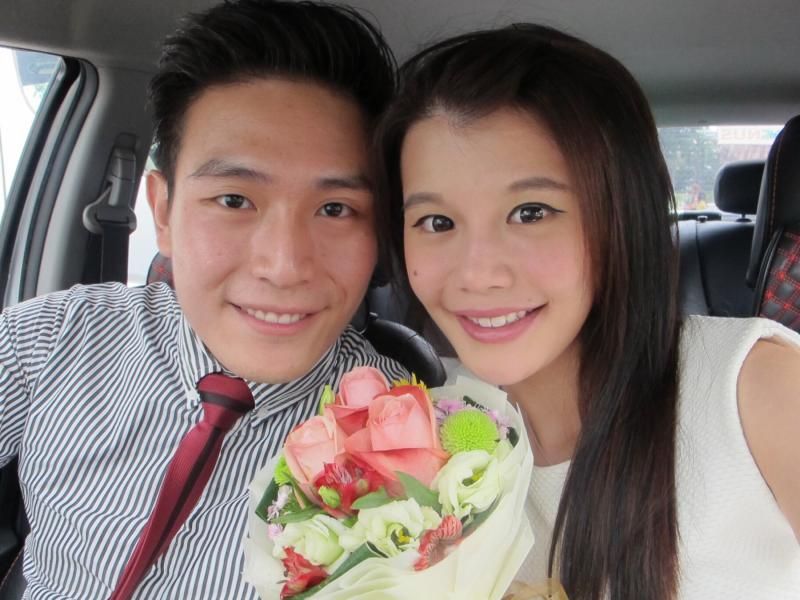 Lastly, well-hydrated skin becomes smooth, dewy-radiant and DOINK DOINK!