Author: Alex Chua

Reach the end of the row, and what greets you is a signboard with the restaurant name, embossed in gold, scrawled across it. The latest addition in Ramen Champion @ Bugis+, Joshoken stood out amongst the ramen best in the field of tsukemen; it emerged as the top winner in October 2016 during the Super Tsukemen Exhibition in Shinjuku. Dubbed the tsukemen specialist, Joshoken is inspired by the cuisines of Ibaraki, which are characterised by a marriage of gyokai and meat-based broth flavours. The restaurant boasts an impressive array of tsukemen, chuka soba, shio soba, rice bowls, as well as side dishes such as karaage and gyoza.

The tsukemen is served with noodles separated from the piping hot soup. Through this method, the noodles could maintain its al dente and firm texture throughout the meal.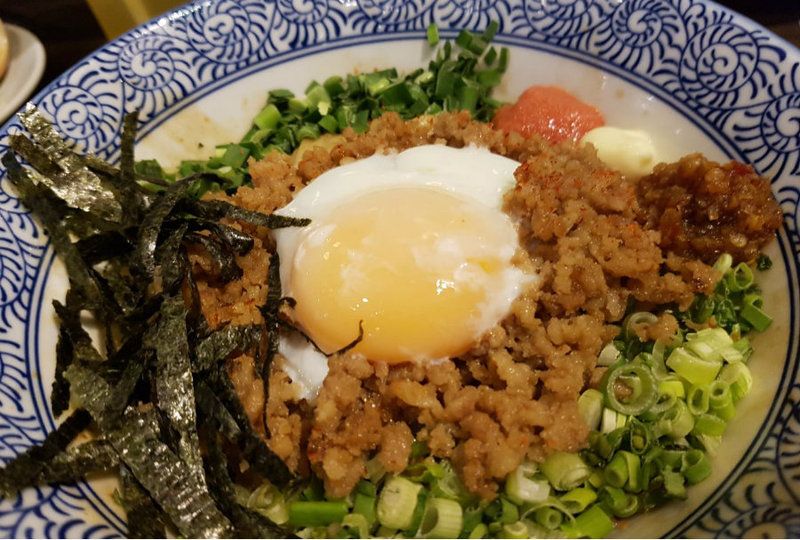 I love the Maze Soba (S$14.80), tangy soba mixed with ingredients like garlic chives, spring onions, seaweed, mentaiko, mayonnaise, homemade chilli, minced meat and poached egg. You can choose the different level of spiciness, all the way up to excruciating hot level 20! Consuming this dish is an art form by itself. The soba has to be tossed together with the ingredients together 20 times to achieve the perfect, delightful flavour. The soba is pleasantly firm and the minced meat provides crunch.

After finishing the ramen, be sure to add on the porridge set or rice with specialty soup set (S$1.50) into the bowl. The porridge taste surprisingly rich with the intoxicating infusion of the mixed ingredients.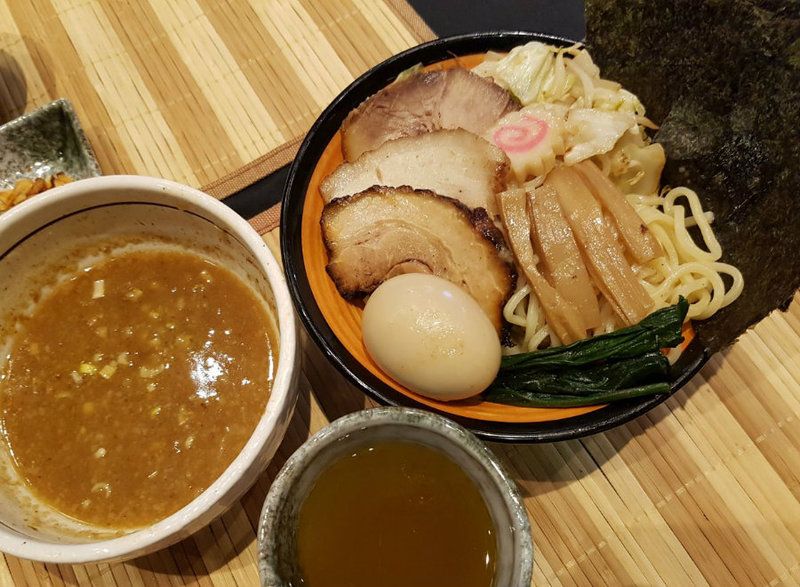 Top of my list is the simple-looking Special Kotteri Tsukemen (S$16.80), their signature dish. The ramen is cooked to al dente texture and topped with pork collar chashu, menma, nori, spinach, ajitama and fishcake. To consume, dip the ramen into the delicious mellow broth, which consists of blend of chicken, pork and ingredients like onion, ginger, garlic, carrot and leek.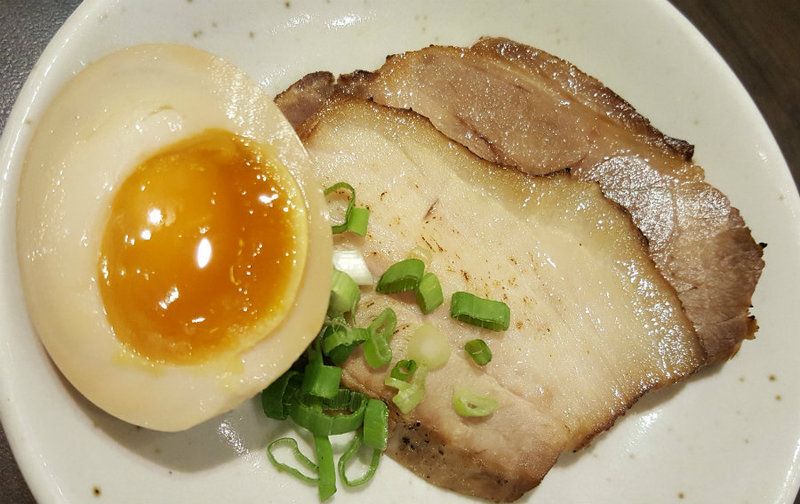 The thing I most rave about is the chashu. Prepared using smoked technique and delicately torched before serving, thereby imbuing the meat with extra fragrance. Before slurping the ramen, add a squeeze of lime to the noodle, mix well and then dip it into the soup. This step will accentuate the flavour and reduce the oiliness. Once you finish the noodle, remember to add the complimentary soup wari into the dipping soup to slurp every drop of the soup.

What I find interesting about Joshoken – beyond serving bowls of delicious ramen – is the flexibility on consuming the ramen. Just like life, there is no right or wrong way of interpreting it, so long as you enjoy the process and in this case, enjoying the taste the manner you want it to be.

Joshoken Student Promotion
From Mondays to Fridays, diners who present their student cards can get to enjoy a bowl of Chuka Soba (U.P. S$12.80) at just S$10+! This offer is not valid with other ongoing promotions, Ramen Champion vouchers or set meals.

Joshoken @ Bugis+
201 Victoria Street,
Bugis+ #04-1 0Singapore 188607
Operating Hours Mon – Fri: 11.00am – 10.30pm
Sat, Sun and PH: 10.30am – 10.30pm
Facebook: @RamenChamionSingapore
Instagram: @ramenchampion_sg
Website: www.ramenchampion.com.sg