Love doing staycations in Singapore?

Here's 4 reasons why you should consider Le Meridien Singapore Sentosa, a contemporary 5-Star hotel featuring 191 guestrooms situated next to Imbiah Station.

1: Superb Location – Wake up next to Merlion!

Unlike other hotels you can get in town, staying in Le Meridien Singapore Sentosa will make you feel like you are on a mini vacation as you are on another island; an island not to be missed especially if this is your first time in Singapore!

I am going to dive right into the biggest selling point for its location! You have the most iconic Merlion right beside you!

Imagine waking up in the morning with the iconic Merlion greeting you!






Furthermore, it is a stone's thrown away to the key destinations within Sentosa such as RWS, Universal Studios Singapore, S.E.A Aquarium, the newly-opened Kidzania Singapore as well as world-class culinary delights. This means that you can walk to the casino, theme park & even Michelin-starred restaurants within minutes.

2: Spacious & Comfortable Room – You won't feel like leaving the room once you stepped in!

We were fortunate to be hosted at the Heritage Suite situated at the Heritage Wing which left quite an impression.

Be ready to be greeted with a spacious 'living room' as you open the door! It is like a long hallway with a comfortable sofa that can easily fit 3-4 pax. The cosy space here allows you to plan a movie night with the large LCD TV for 5-10 pax while you guys enjoy a nice cuppa Nespresso made from the Nespresso machine.






Making a beeline down the 'living room', your eyes will be greeted with a big king-sized bed (image above) big enough to even cater to European heights.

Even better what lies on that bed if you are really famished by the time you checked in. Be sure to try their palatable pastries which is also served during their Hi-Tea sessions (more to be shared below).






Coming to the toilet! There is a large bathtub, a shower room, toilet bowl area all partitioned by transparent glasses. We appreciate that there are two sinks within the toilet so that couples like us do not have to fight over the use of sink in the morning!

A very comprehensive set of bathing & post-bath necessities are kept within bamboo baskets e.g. cotton buds, shower caps, toothbrush, shaver & cream etc. They even gave a packet of bath salt should you wanna soak in the hot bath tub to dissolve that long-accumulated stress away!






3: 24 Hour Gym & Photogenic Swimming Pool – Burn your Calories anytime!

Who cares if you ate too much during this staycation! They have a ready 'pool' of avenue literally to burn those calories!

I really appreciate the fact that they made the gym 24 hours and it is well-equipped with the latest equipments from Technogym.

In fact, I was having a bit of an insomnia that staycation night.

So guess what? I decided to take it to the gym till the wee hours without any worries that any of their friendly staff politely asking me to stop my exercise! How cool is that!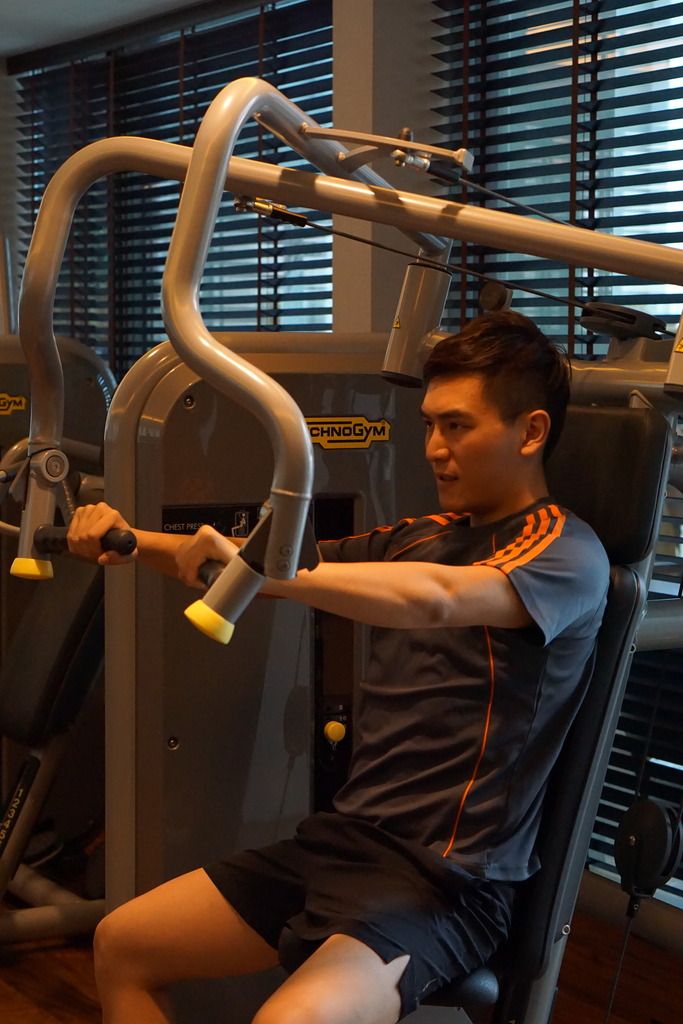 I just trained with half of the equipment in the gym that night & back to complete the others during the next afternoon before we checked out!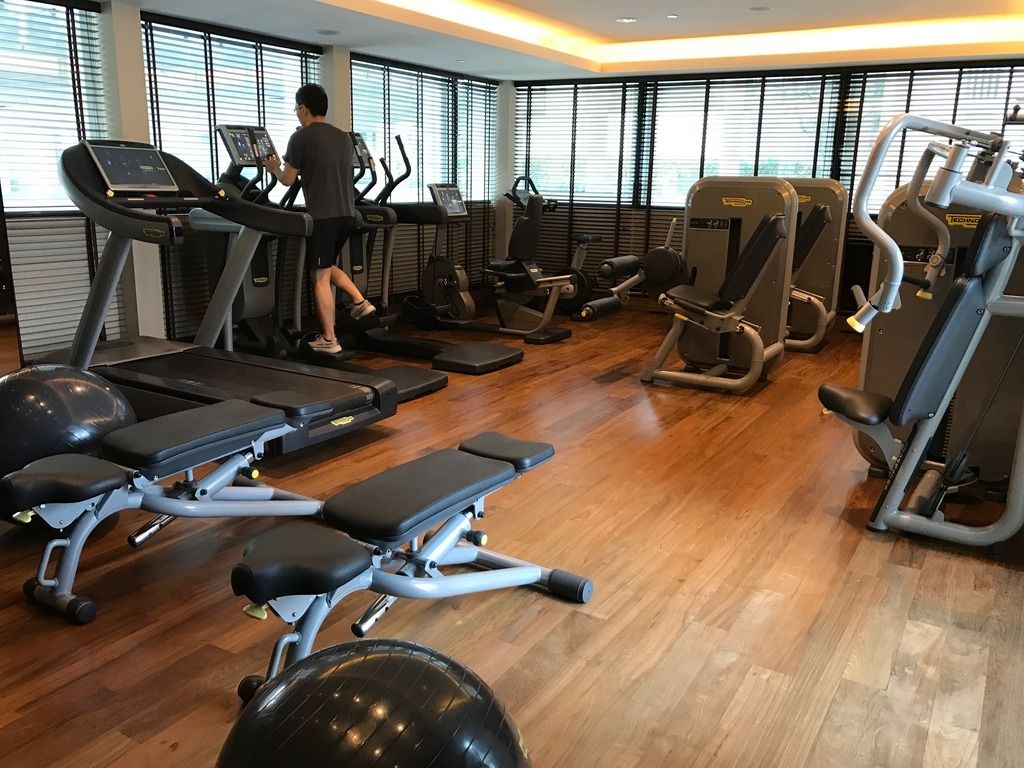 Another noteworthy amenities is their swimming pool.

You could just laze & suntan your afternoon away on the chairs lining the shallower side of the pool!






See how happy and satisfied I am with the clean pool which is 1m in height; Guess it is relatively safe for kids, hence I noticed some parents bringing their children down for a dip!






The pool seems to have a magical way of draining away time without you realizing it! Maybe it is because I had been too indulged in the serenity. Lol! ><

Well, that is exactly what I am here for : Auto Switch to 'De-stress' mode!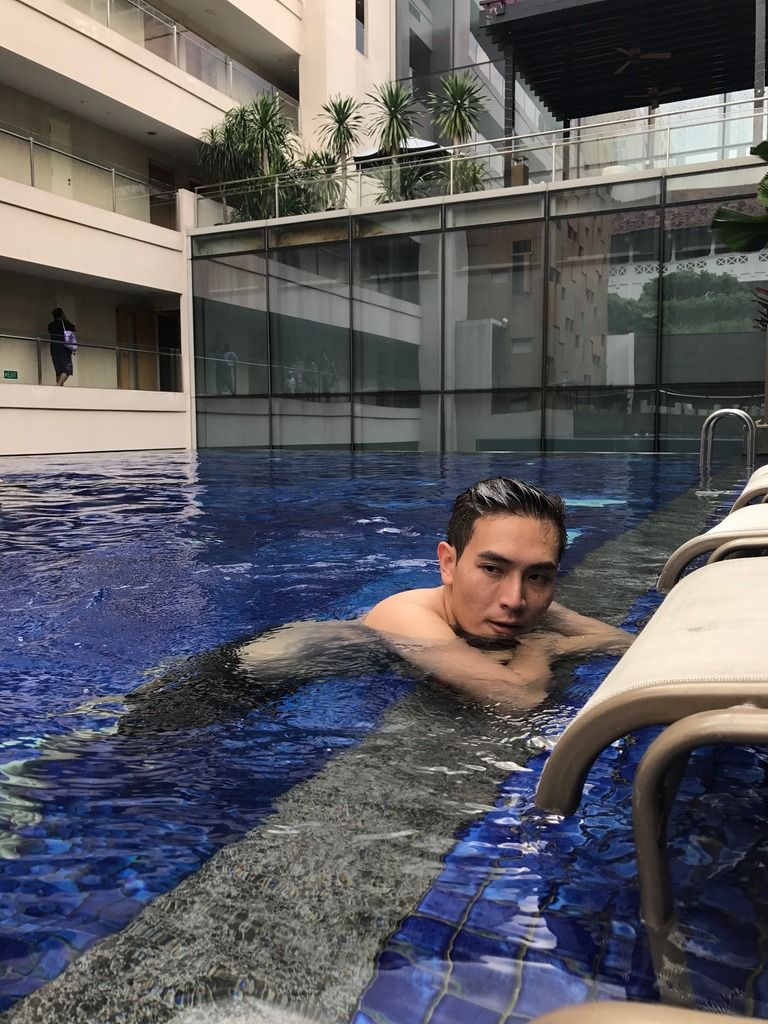 3: Spoilt for Great Deal of Culinary Delights – You might not even need to explore other parts of Sentosa for food!

The meals (eg Hi-Tea, Buffet Breakfast, Lunch & Dinner) are served at a their in-house restaurant by the name of 'Latest Recipe'.

Lets start with the Breakfast after a good night rest on our fluffy bed!

Their breakfast buffet spread is good; with a good array of Western, Indian, Chinese offerings.






Some of our favourites are their freshly squeezed Calamansi & Chocolate Dinosaur to awaken your palettes.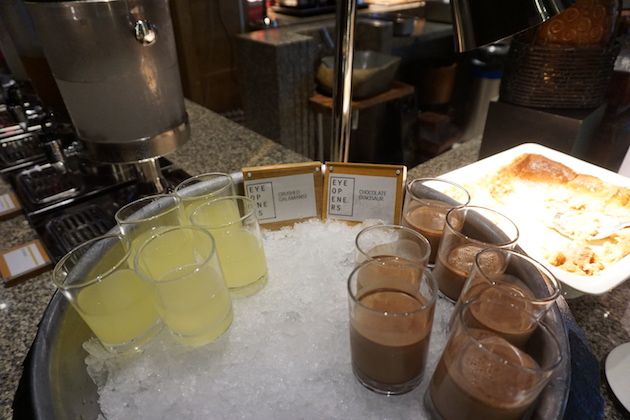 I had quite a few servings of their nicely sliced assorted Cold Cuts! Best with some crusty bread and Thousand island salad sauce!






Chocolate Bagels, anyone?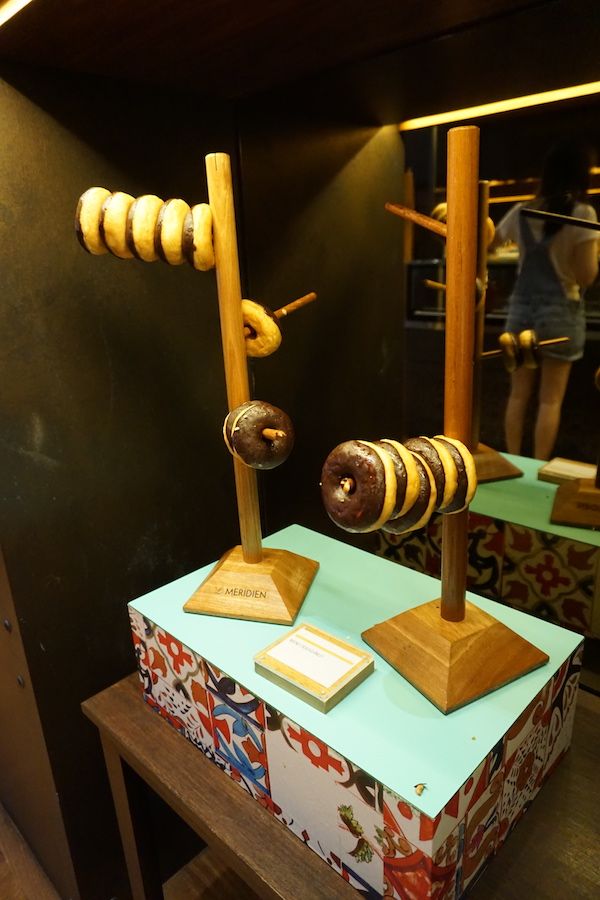 Other delights include the mashed Beef, Teriyaki Chicken with special marinate etc. The list just runs on…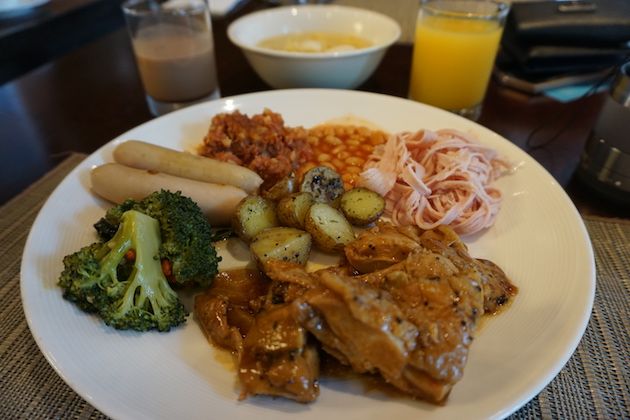 We had one of the most scrumptious hotel breakfast!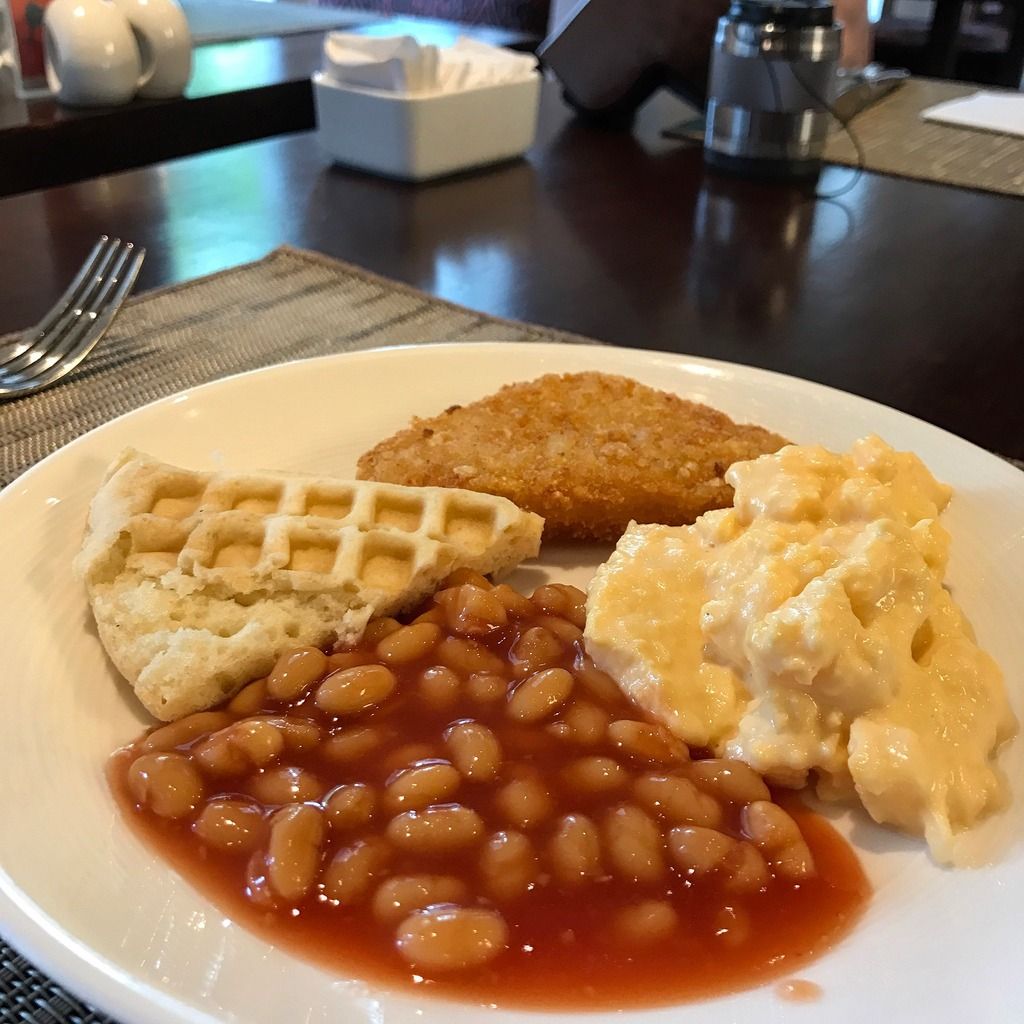 When you have such a heavy breakfast, it gives you enough time to digest till the Hi-Tea during the mid afternoon hours!

We had the Champagne High Tea Set at $78++ for 2 pax. For non-alcoholic lovers, you can opt for the non-alcoholic version at $69++.

The price is reasonably-priced because of the quality & quantity of delectable pastries they lay on your plate.






You get a portion of Shucked or Baked Oysters or Baked Lobster with Cheese (front of the image below) of which I picked the former while M went for the latter!

Even better, you get to do pastries/canapes-pairing with a glass of red, white wine or Champagne.

That is not all! You are given a pot of tea of your choice which can help with cleansing your palettes and aids in digestion. You couldn't have asked for more during this Hi-Tea!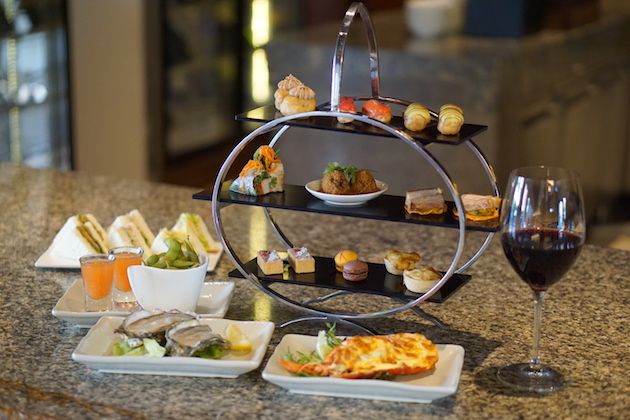 4: *Attention aspiring Influencers* –  A lot of Instagram-worthy spots!

A picture paint a thousand words, so I am just going to save my words & let the pictures below do the talking!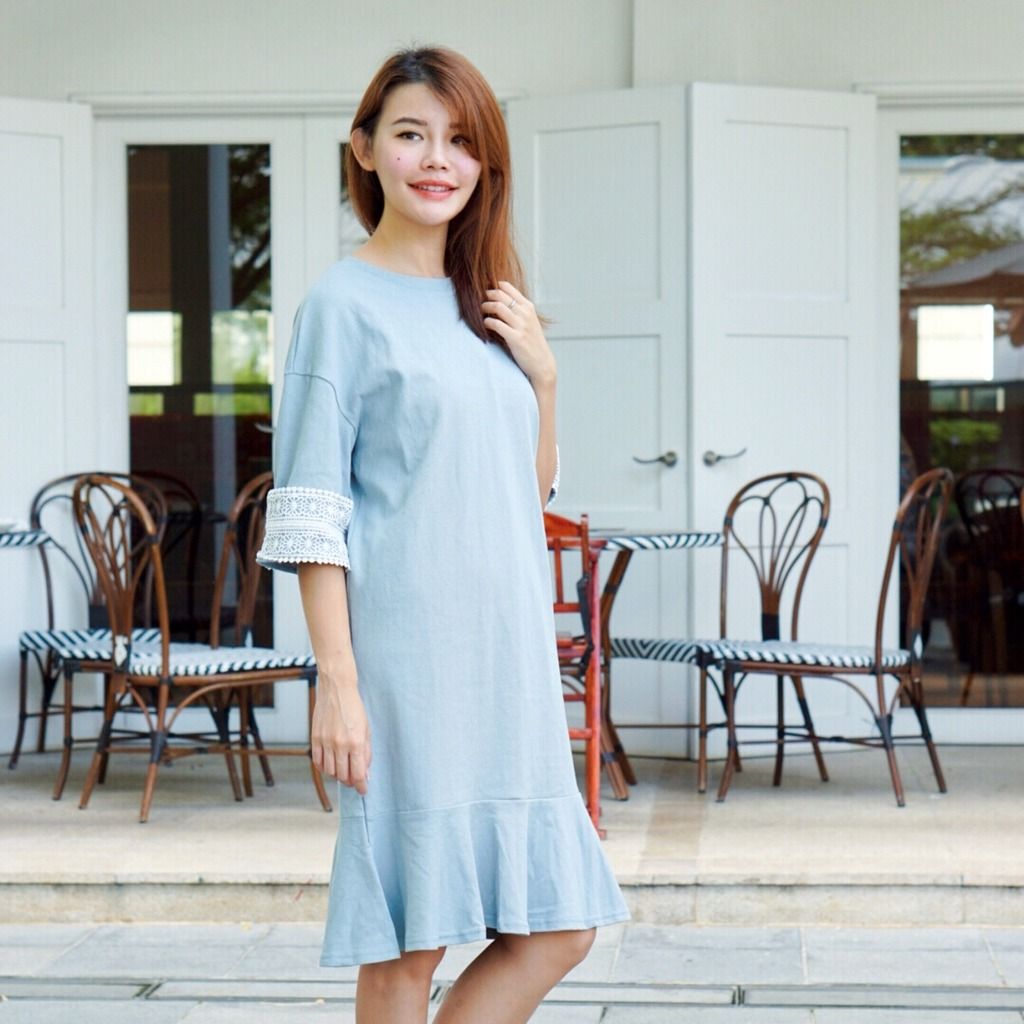 With the 4 points mentioned above, it is no surprise that we score this hotel 5/5!  🙂

If I had to nitpick this hotel, it would be just to upgrade the bath tub which took quite a while to fill up when I was very much looking forward to relaxing in my warm water bath! In its defense, the bath tub is probably bigger than conventional ones! Haha!

All in all, we felt very rejuvenated & pampered by the huge space, beautiful interior and luxurious feel to this whole hotel. It was worth every single minute of our weekend! This is definitely one of the hotels we will return to the next time I decide on another staycation!